AUGUST 18 - UEF International Institute met with Reactor School representatives on a practical program related to startups for students.

The meeting involved Dr. Do Huu Nguyen Loc – Vice President & Director, UEF International Institute; Assoc.Prof.Dr. Hoang Thi Hong Ha – Dean, Faculty of Public Relations & Communication; Ms. Hoang Mi – Vice Dean, Faculty of Public Relations & Communication; Ms. Huynh Tu Anh – Deputy Director, UEF International Institute.

On behalf of Reactor School, there was Mr. Rusydi Khairul – Co-Founder and CEO, and members.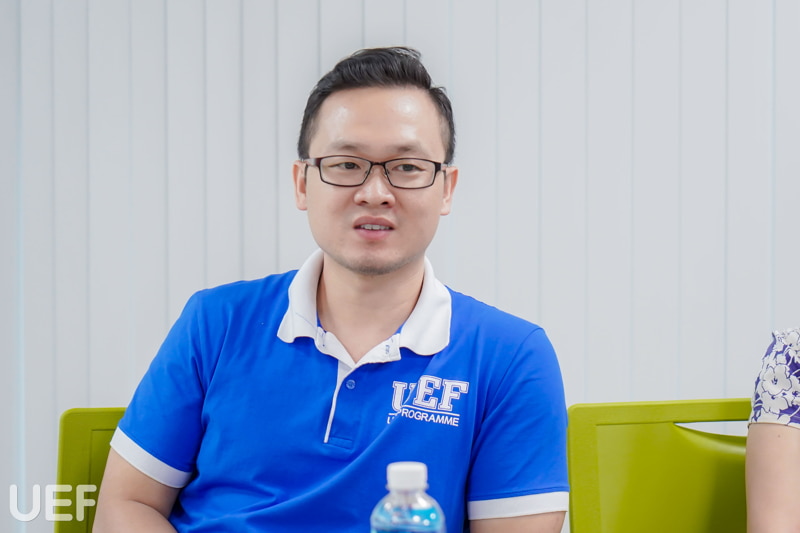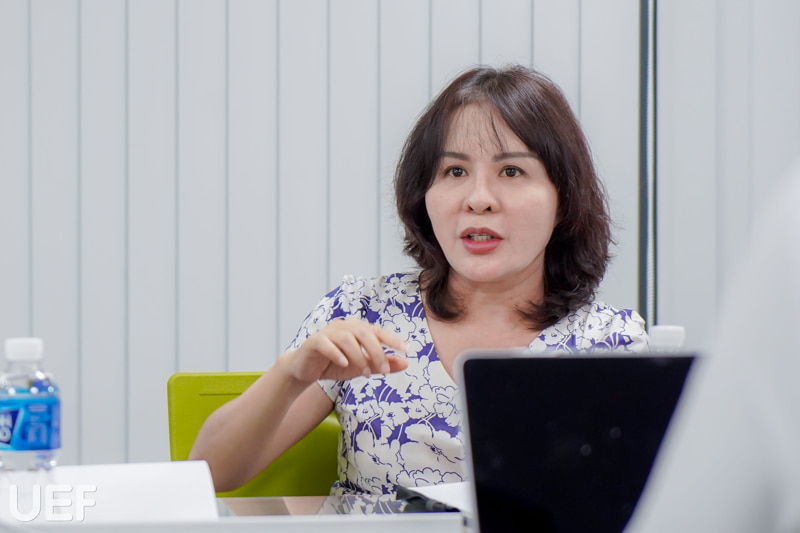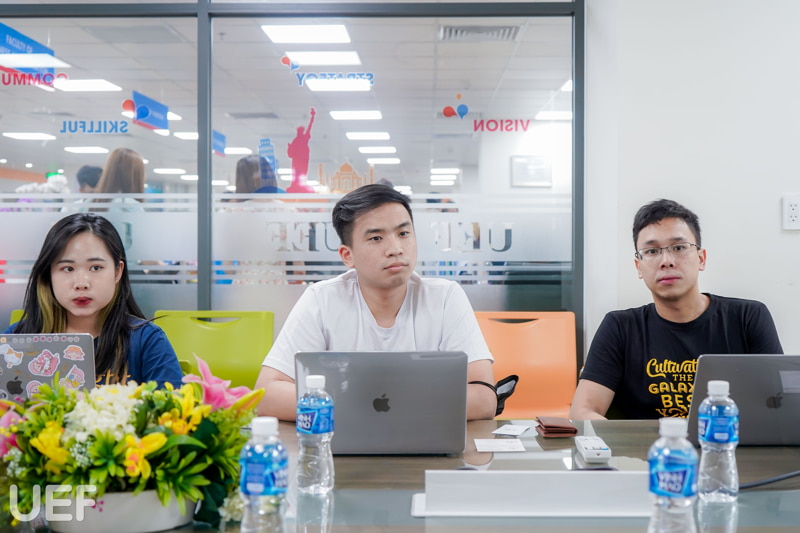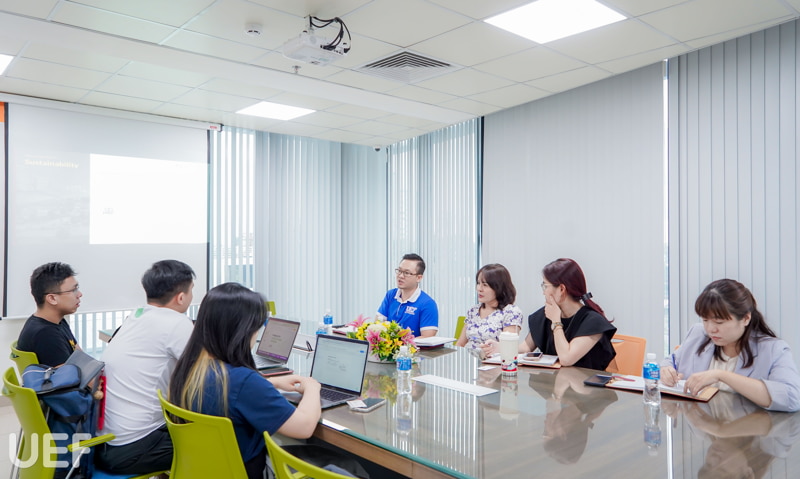 UEF and Reactor School discussed the practical program for students.
Reactor School, renowned for Singapore's leading Entrepreneurship Education program in Southeast Asia, has partnered with over 250 APAC high schools and universities to help students turn their ideas into real business projects. Reactor Ventures will then be in charge of funding student-led startups.

The program Reactor School wants to implement, according to Mr. Rusydi Khairul, is a trip to Singapore to attend seminars and meet entrepreneurs to learn more about startups. UEFers who join will receive a certificate from Reactor School. This hands-on program allows students to gain more knowledge, experience, and skills from international businesses.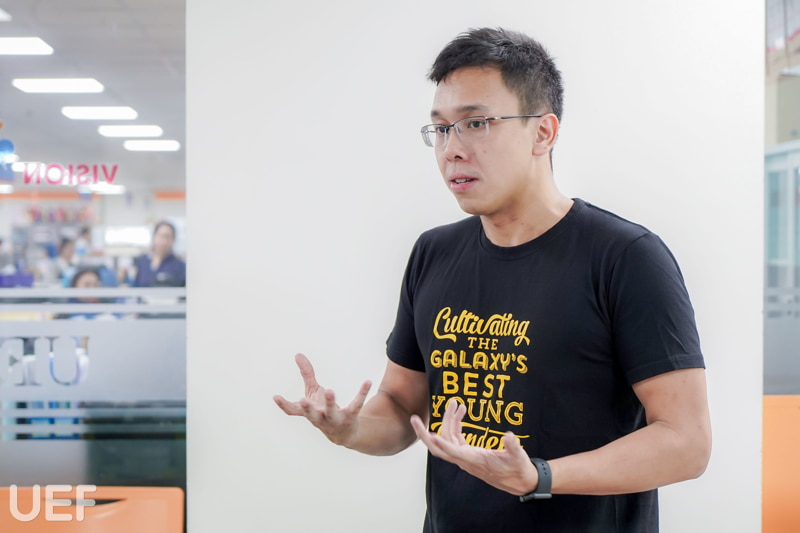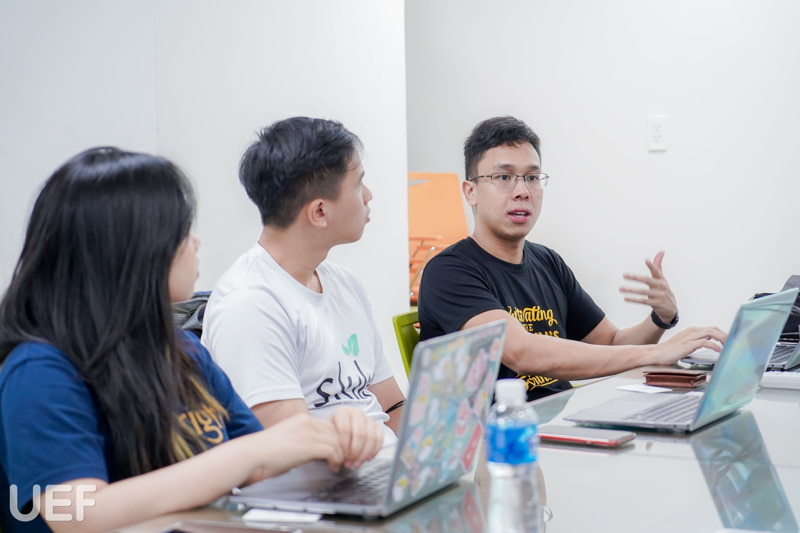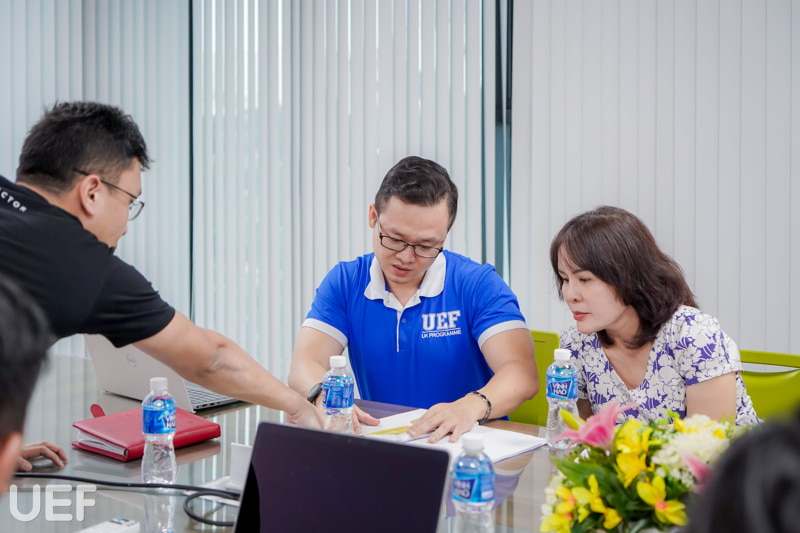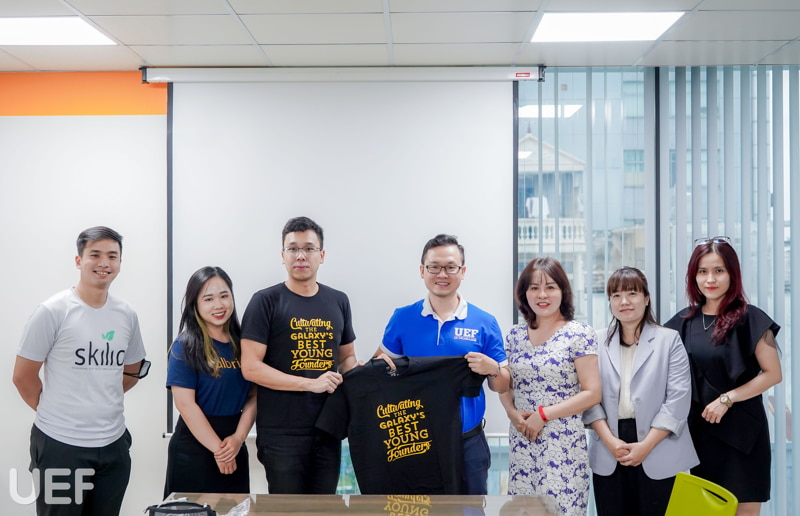 Both UEF and Reactor School expressed a desire to collaborate and implement the program in the future

Represented UEF, Dr. Do Huu Nguyen Loc and Assoc. Prof. Hoang Thi Hong Ha asking questions regarding the program's organization, participation requirements, and the fee.

Prior to this, Mr. Rusydi Khairul had the chance to talk to UEF students in an entrepreneurship seminar hosted by the Faculty of Economics. At the time, the guests shared about four personality types that young people should take into account when deciding where to start their enterprises.

At the end of the meeting, all representatives expressed a wish to collaborate in the future to develop valuable programs for students.

Nguyen Le
Photo: Thai Son