With a view to creating an active environment for its students' all-round development, academic competitions have been one of pivotal parts in UEF's curriculum.
In this year of 2021, the multi-round contest "Complete Guide to Personal Branding - YouBranding" has grant the UEF students the chance to put their knowledge and skills into practice, to unlock their potential and develop themselves in the era of integration.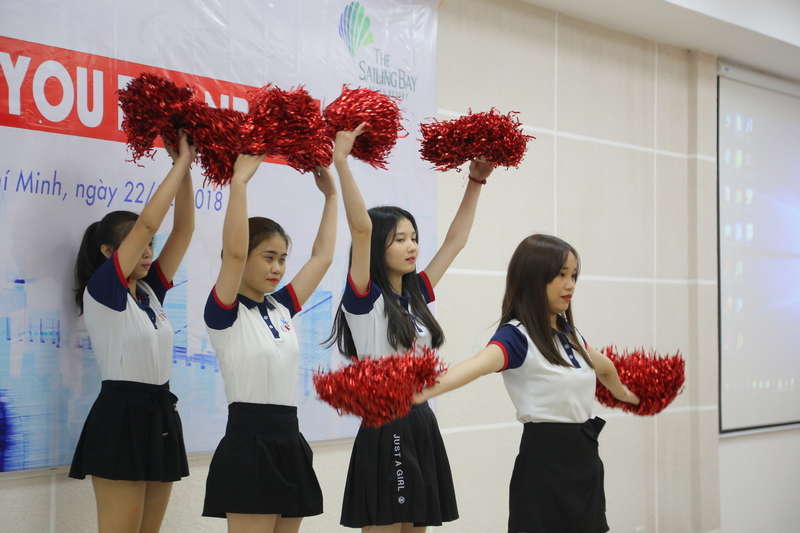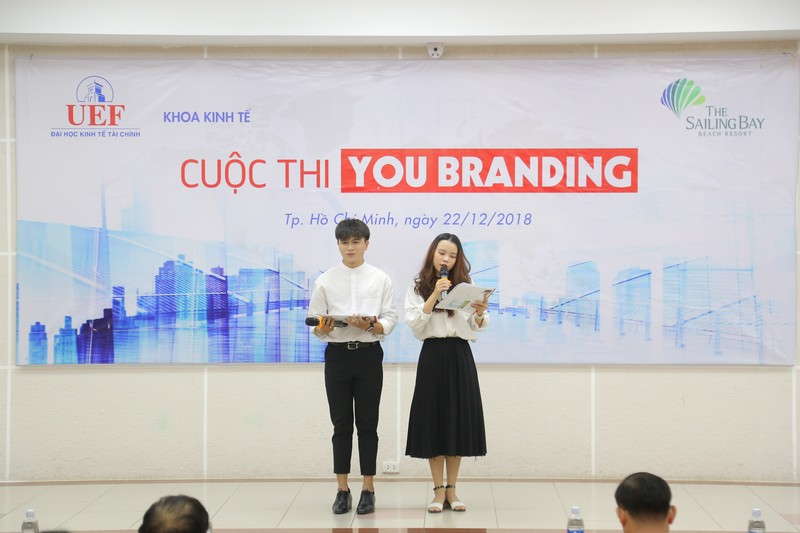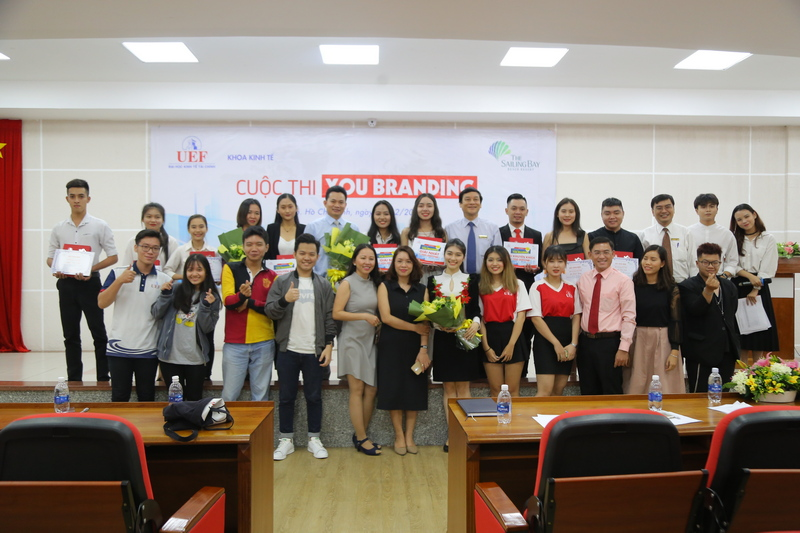 The return of YouBranding promises a range of amazing performances.
Journalist Tom Peters said "We are CEOs of our own companies. To be in business today, our most important job is to be head marketer for the brand called 'you'.". Working out our personal branding strategies will allow us to create a cohesive representation of ourselves that is portrayed to the world, especially to leave a good impression on the recruiters.
A number of questions such as "Who are you?", "How to build the brand called 'you'?", "Why is personal branding building important?", etc. will be addressed in this upcoming contest.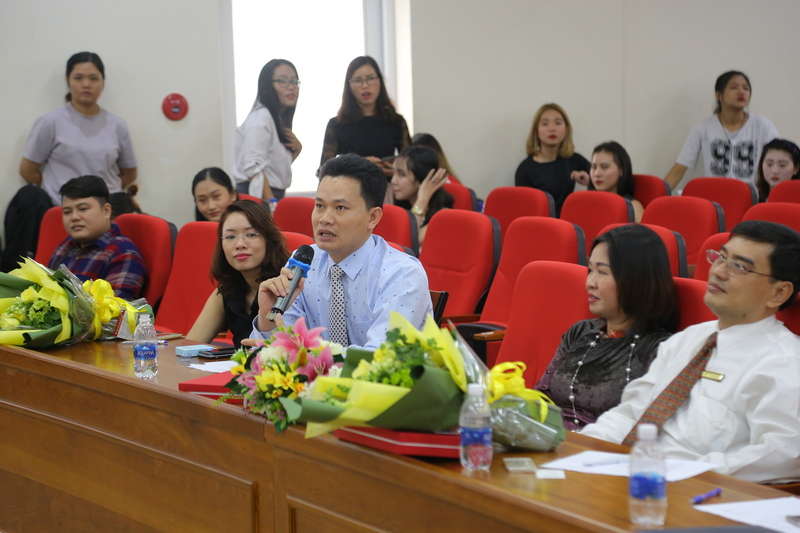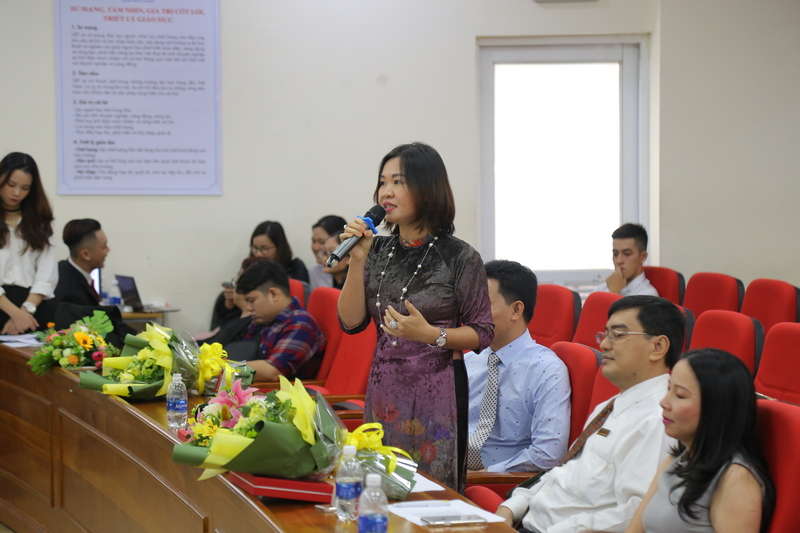 UEF lecturers, the representative of their companies, will be the company and support the participants throughout the contest.
This contest is not only a competition that allows students to enrich their knowledge about Marketing and Media but also includes talks by veterans, tranings for essential skills and tools for image and personal branding building.
Details
The contest is organised by Faculty of Economics cooperated with Faculty of Communication and Public Relation, and Student Services Center.
Time and Location:
Warmup activities before the contest kickoff: from 4th January 2021 to 1st March 2021

Format:

1st March – 13 March: Audition round: "DO A START"

14 March – 30 March: Semi Final Round "MAKE IT TRUE"

1 April – 20 April: Final Round "YES, I AM."

Location: Liberty Hall (Level 15), 141 Dien Bien Phu Campus, Ward 15, Binh Thanh District.
Participants and form of acts
This is open to UEFers with individual perfomances.
Round synopses:
Audition Round "DO A START": 2 sections: 1 multiple choice test and CV designing.
Do a 30 minute test with 60 questions including: Basic Marketing (24 questions), Personal Branding (12 questions), Social Issues (12 questions) and Communication (12 questions)

Design CV presenting their personal information, strengths, weaknesses and future goals.

Semi Final Round 'MAKE IT TRUE": 30 participants who pass the auditions and secure a place in Semi Final round will draw up a plan and make a presentation about their goals for the next 10 years and how to achieve such goals in front of the Judges. Also, they are required to brand themselves and their image via their personal Facebook account. The total likes, shares and comments will be counted in the final result, as of the end of the contest.

Final Round 'YES, I AM": 3 sections

Section 1:Deliver their initiative on a community project in front of the judges.

Section 2: Design and show a clip about their goals and how to achieve yoủ goals.

Section 3: Produce solutions to situations given by the judges.
Awards:
First Prize: 5,000,000 VND, Certificate, Sponsored Gifts
Runner-up: 4,000,000 VND, Certificate, Sponsored Gifts
1 Thỉrd-place: 3,000,000 VND, Certificate, Sponsored Gifts
03 Fourth Places: 1,000,000 VND, Certificate, Sponsored Gifts
If you have any interest in Marketing and Communication and have a desire to build your personal brand, do not hesitate to register. You will have a chance to unlock your potential and be the winner of YouBranding this year.
Contacts for registration and more information:
Department of Economics (level 4) – 141-145 Dien Bien Phu Street, Ward 15, Binh Thanh District, HCMC.
Phone: 028 5422 6666 (Ext: 310, 311, 312, 313)
Email: youbranding@event.uef.edu.vn
By Bach Van