After two working days with the Board of Directors of Imperial Group (on January 28th and 29th) in Vung Tau, UEFers learned more details about training programs, hands-on experience and activities at Imperial Hotel. Since then, students have had opportunities to intern and work in this Group.
On the behalf of UEF, there were Dr. Do Huu Nguyen Loc - Vice President of UEF, Director of International Institution, Head of Faculty of Tourism and Hospitalist Management, Head of Faculty of English and Center of Enterprise Relations.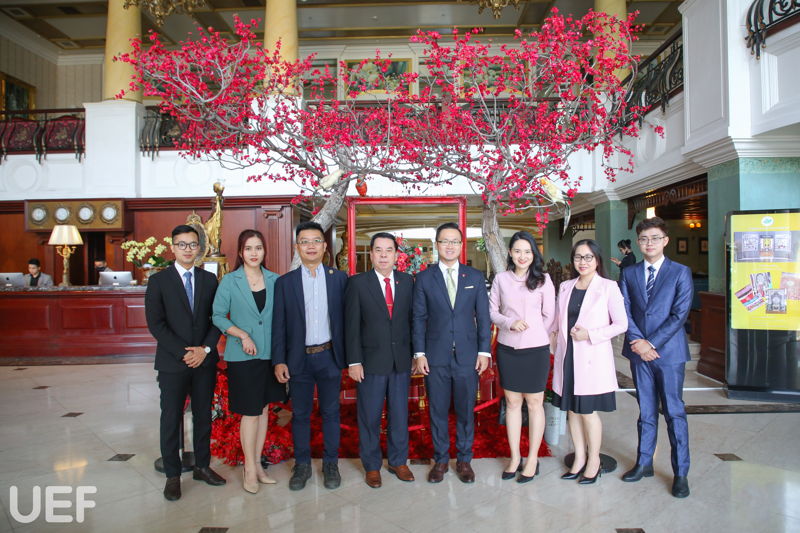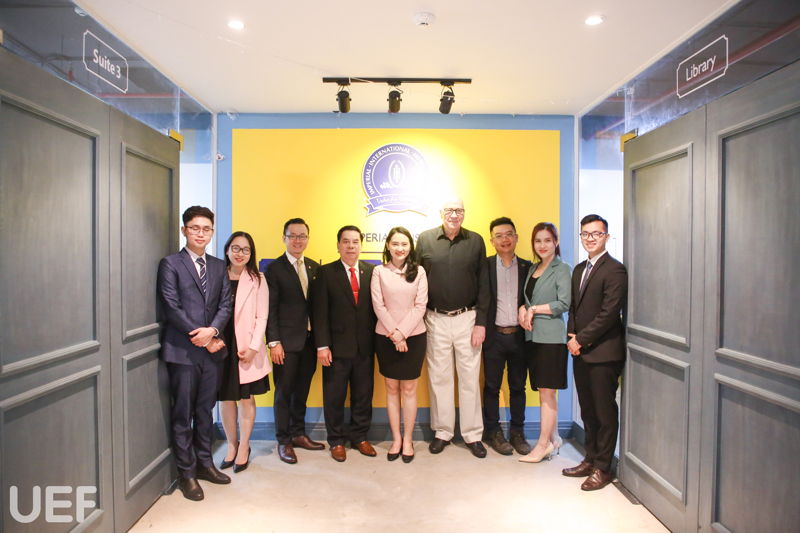 UEF had a good working trip with Imperial Group
Representing Imperial Group were Group President Mr. Huynh Trung Nam, Executive Director Mr. Paul Stoll, General Manager Mr. Ari Wibowo and leaders of Imperial International Hotel College (IIHC).
On the first working day, UEF was introduced English teaching module applied at IIHC. Accordingly, Mr. Huynh Trung Nam - President of Imperial Group provided some details about the training programs at IIHC, including a 2-year program and 16-week professional training course.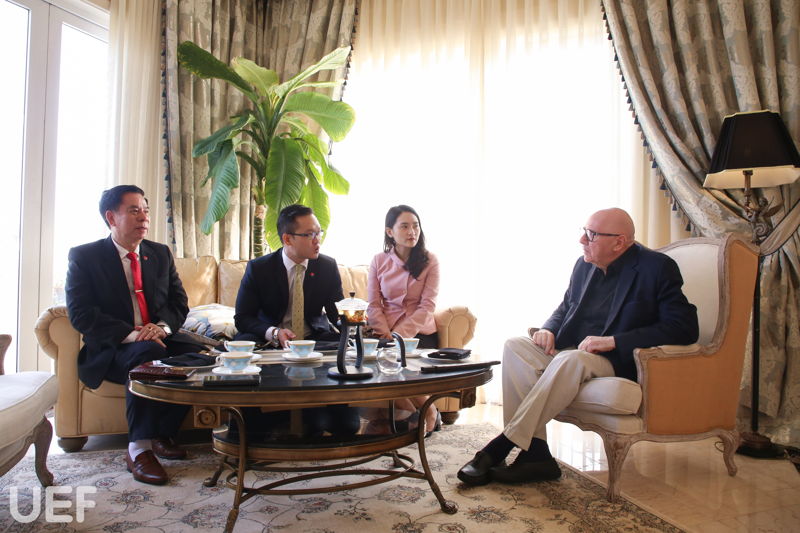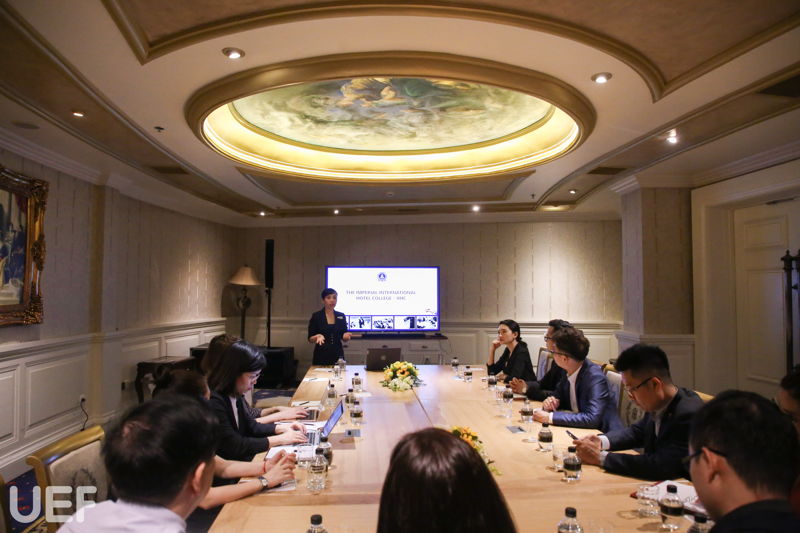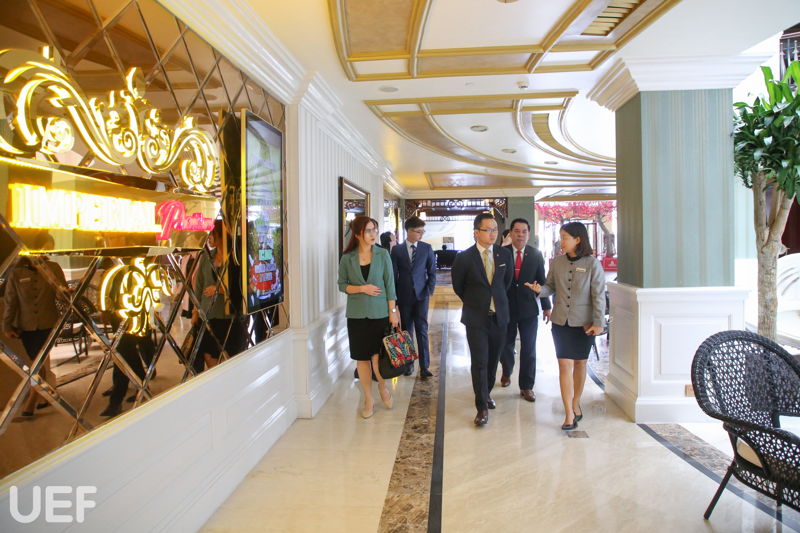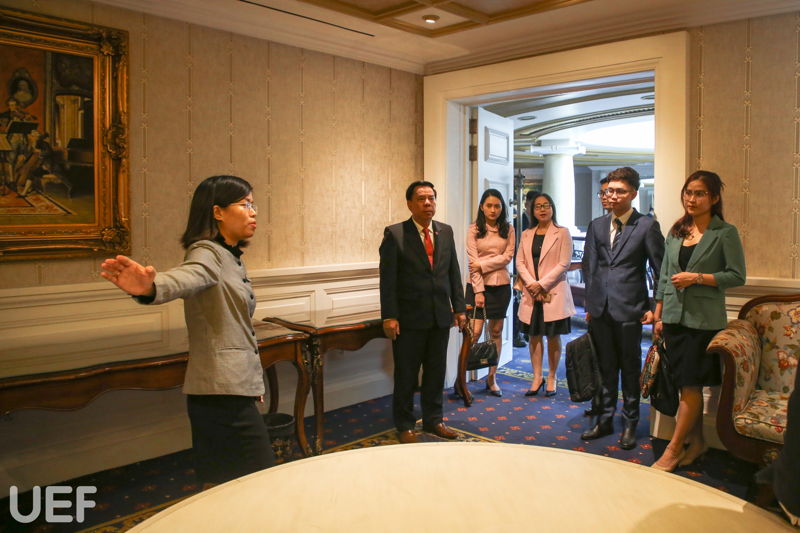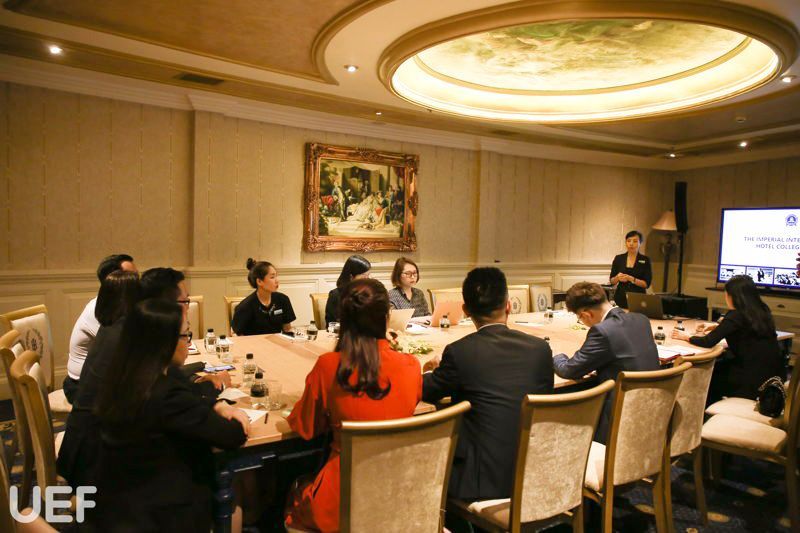 UEF delegation learned about operating model and operational procedures at Imperial Hotel
On the second working day, UEF delegation gained more information about the academic programs from the heads of IIHC, including 4-month business semester, 3-day-2-night experience tour at Imperial Hotel, Exchange conference for UEF students practice at Imperial Group, Discussion on inviting Mr. Paul Stoll, Mr. Ari Wibowo to share knowledge and experiences with UEF students.
In particular, attending the 4-month business semester course, students will be provided theories and hands-on internships at Five-star Imperial Hotel. Accordingly, students will receive Practical Diploma certificate issued by Northern Council for Further Education - NCFE, UK as well as gain the opportunity to become an official staff at Imperial after the course.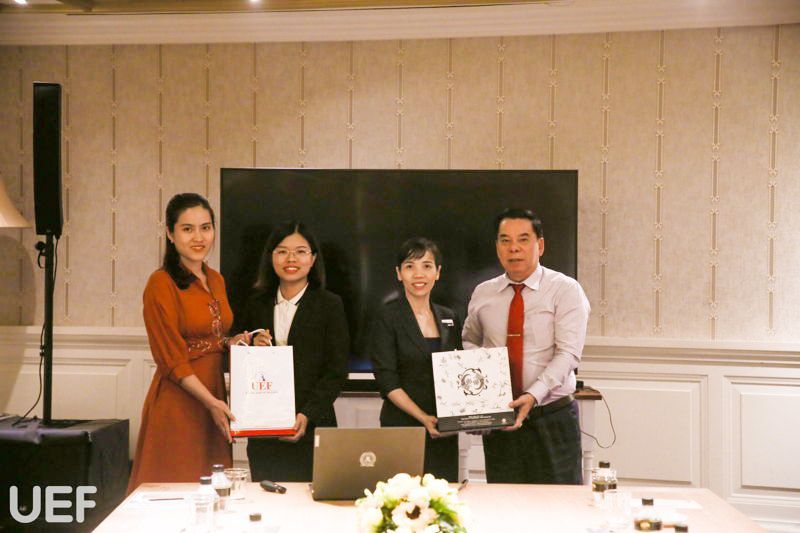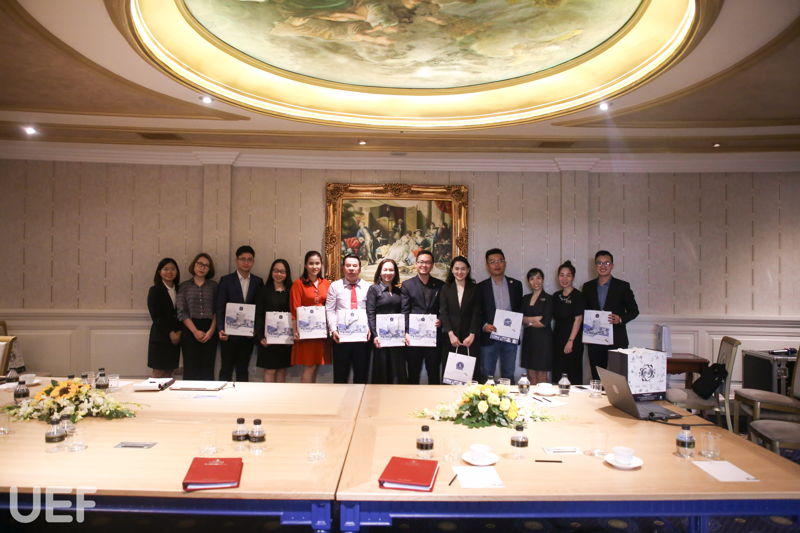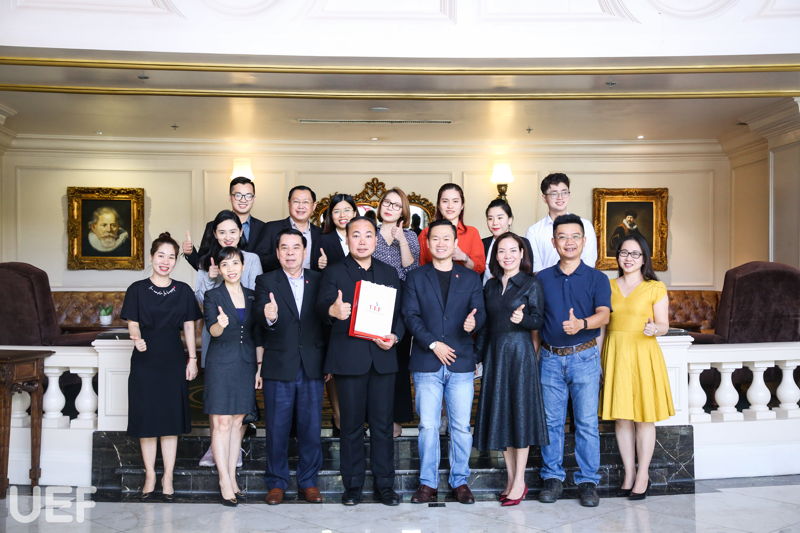 UEF invited Leaders of Imperial Group to visit the University in March
Besides, the 3-day-2-night experience tour at Imperial let students experience five-star international services and gain more understanding about hotel operating model and operating procedures.
After two working days, Dr. Do Huu Nguyen Loc representing the Board of Directors of UEF gave an invitation to Imperial Group leaders to visit UEF in March 2021 which marked a new development between the University and business partners.
News: Nguyen Le
Photos: Huu Bac