Besides the colourful decorations all around UEF home, the IHS World Orchestra's performances yesterday was another 'breath of Christmas air' to all our members. The surprising early gift received a warm response from our family.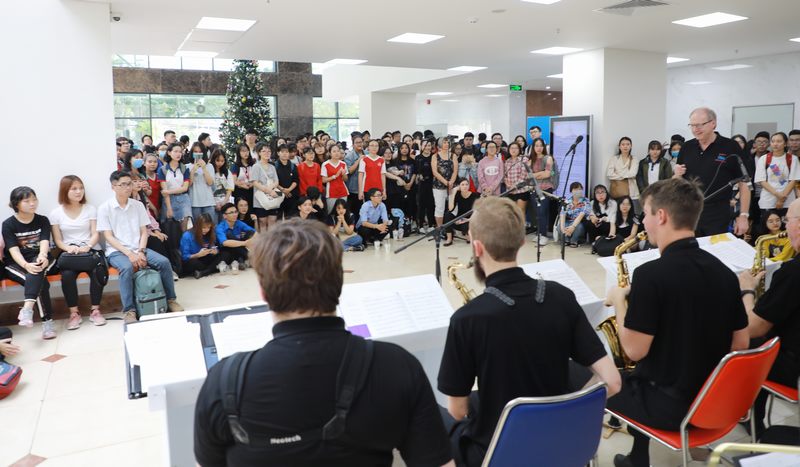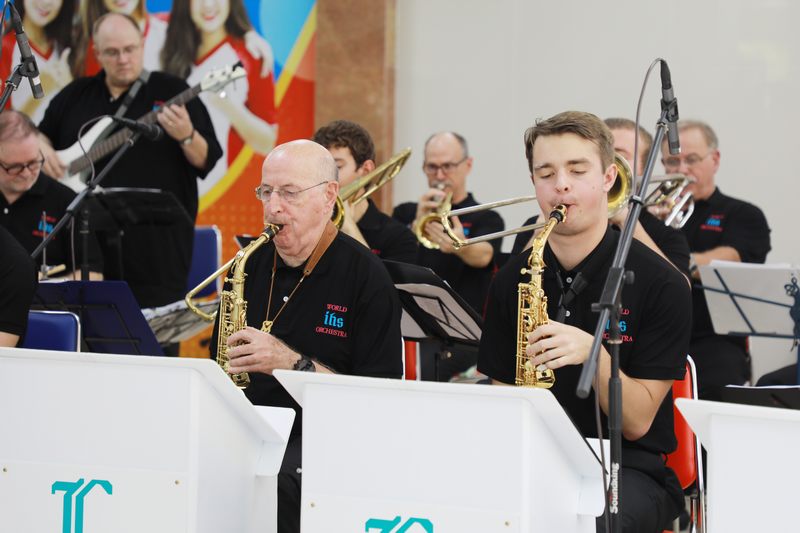 UEFers enjoyed the early celebration with The IHS World Orchestra
The IHS World Orchestra is a professional team of classical music artists all around the world. The performances have brought into UEF the happy and cozy atmosphere, a Merry Christmas and Happy New Year message to students and Lecturers in our family.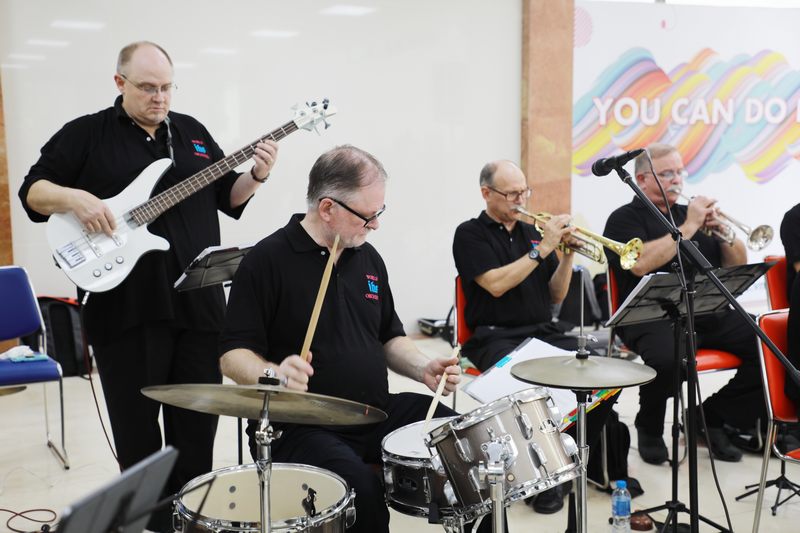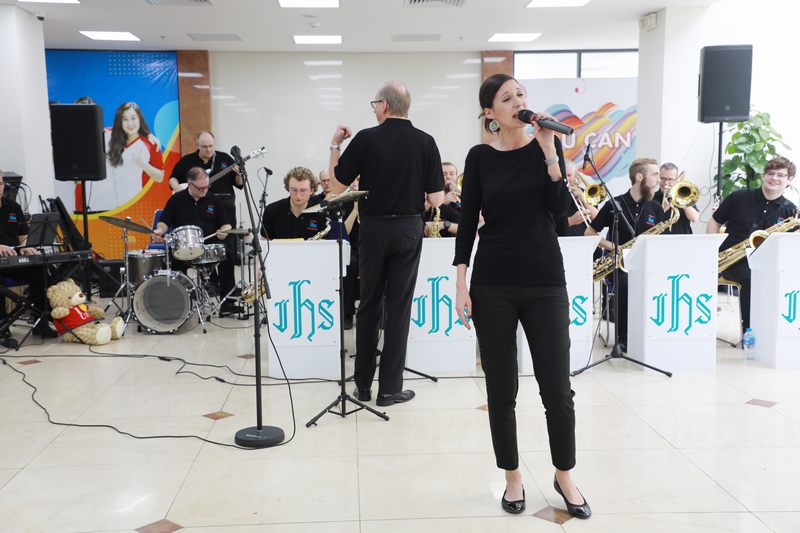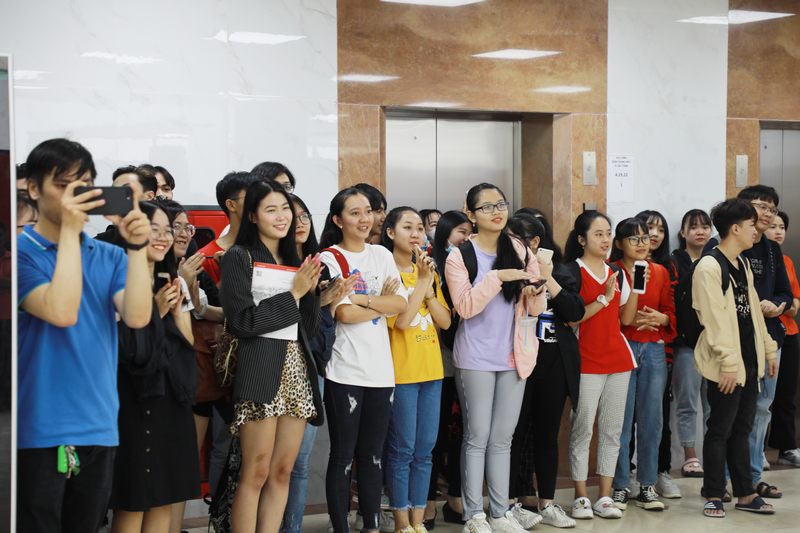 The performance was warmly attended by all students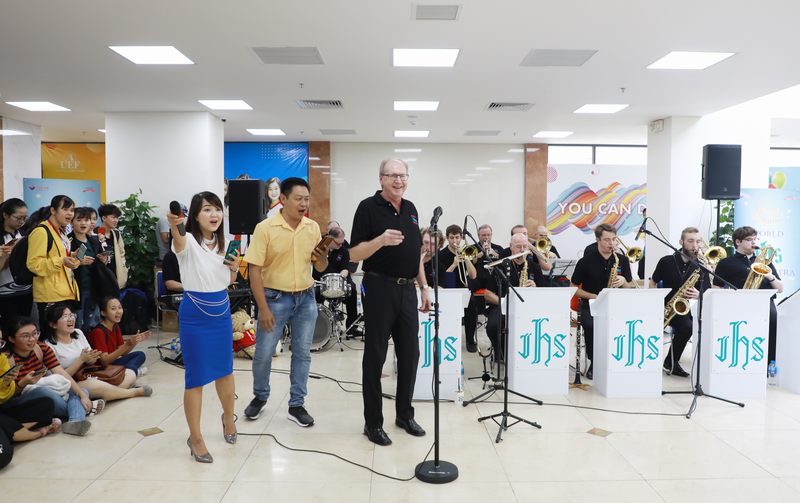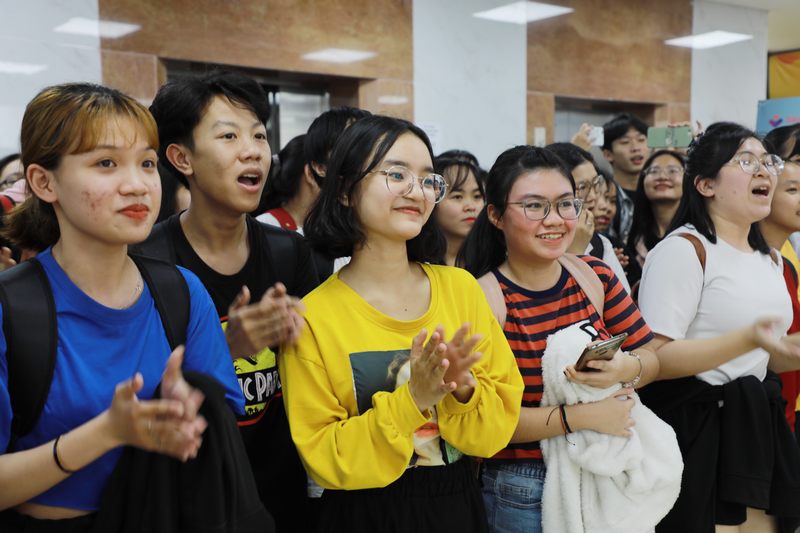 UEF Lecturers joined the team with exciting songs
In a nicely Christmas decorated space, the beautiful concertos boosted up the celebration spirit of our whole home. The event was also an opportunity for our students to gain more knowledge of culture, arts and music from a world class orchestra.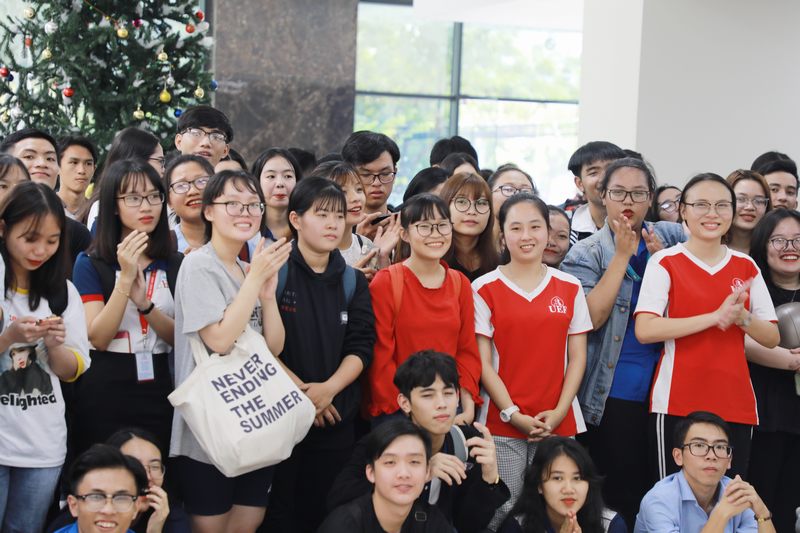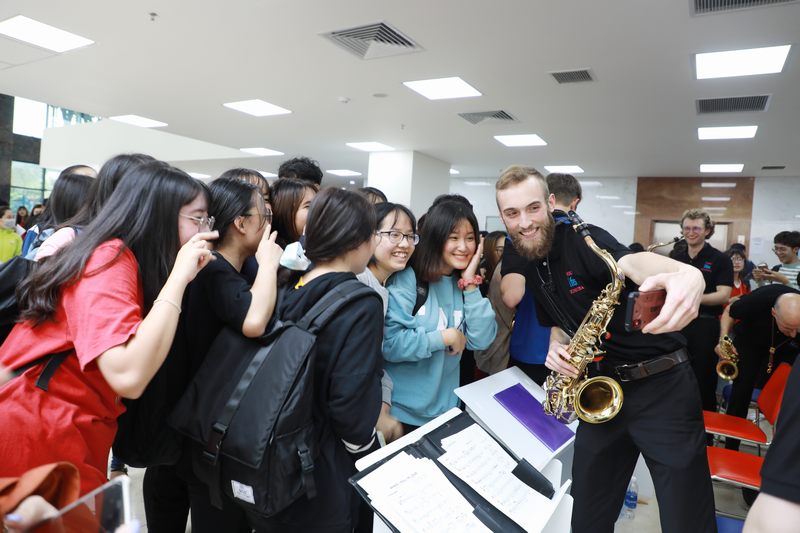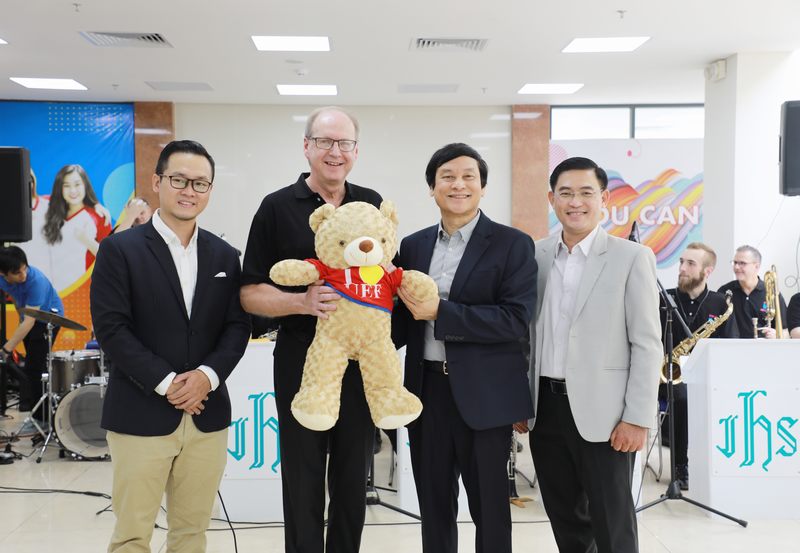 The students had a happy resonance with the melody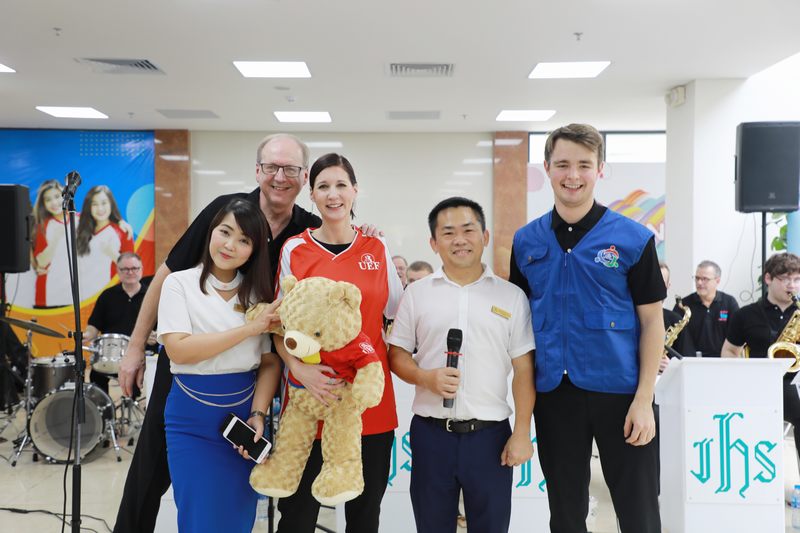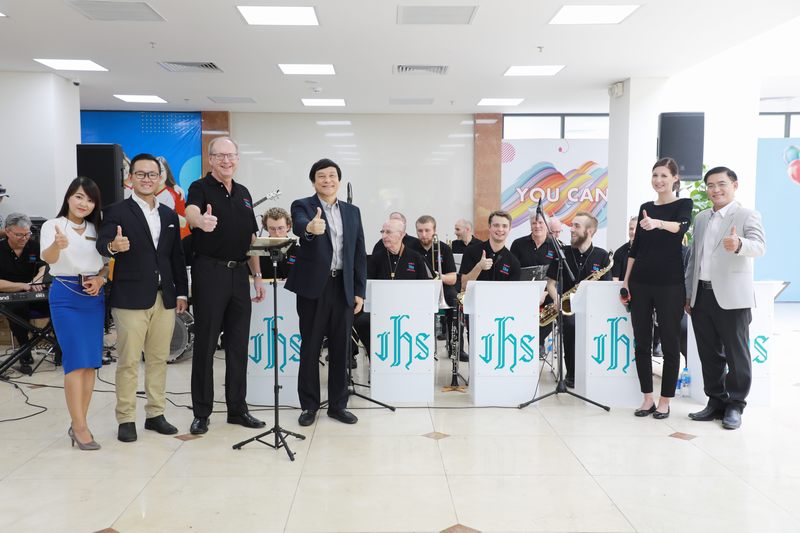 Our university leaders gave the souvenirs to the Orchestra representatives.
News: Khanh Vy, Photos: The Thang – Nguyen Vo