Six UEF students, including three scholarship recipients, finally landed at Arizona State University (ASU) to enjoy the "Sustainability & Innovation Short-term Immersion program," commencing from July 5 to 19. On their first days, students swiftly acclimated to the US environment, got acquainted, and engaged with international friends.

The weather and time zone in Arizona State were the first difficulties facing these students. Due to July being the hottest month, they must stay hydrated, apply plenty of suncreens, and wear sun protective clothing.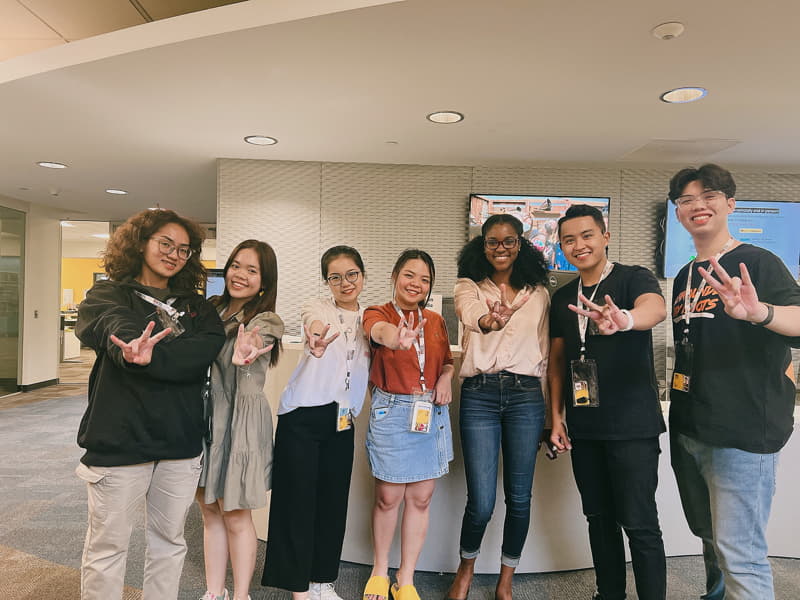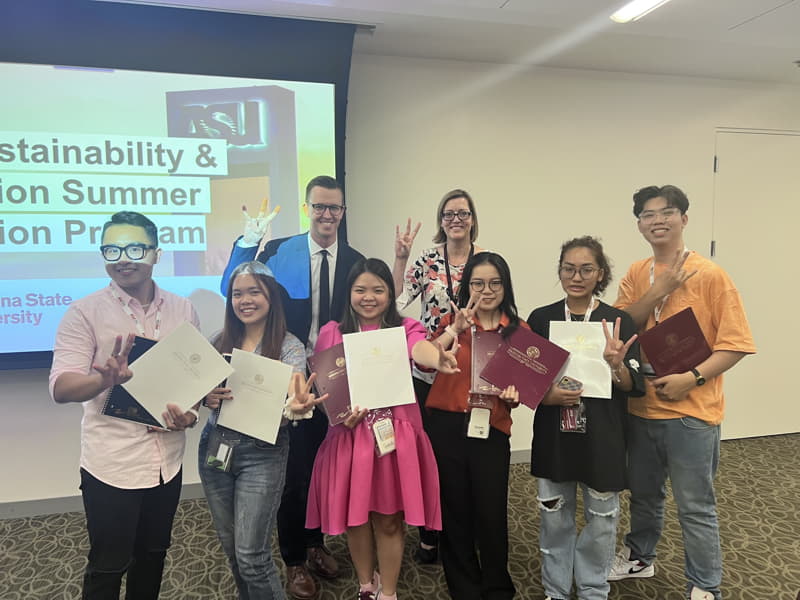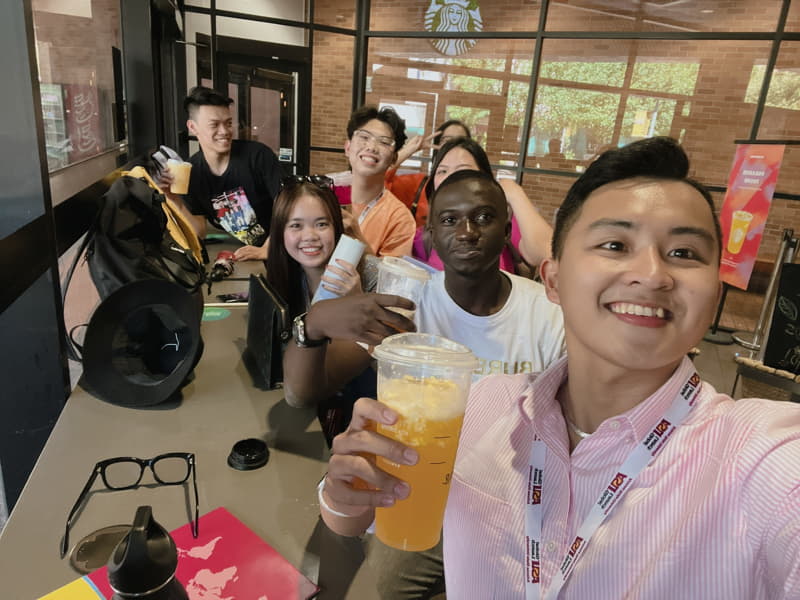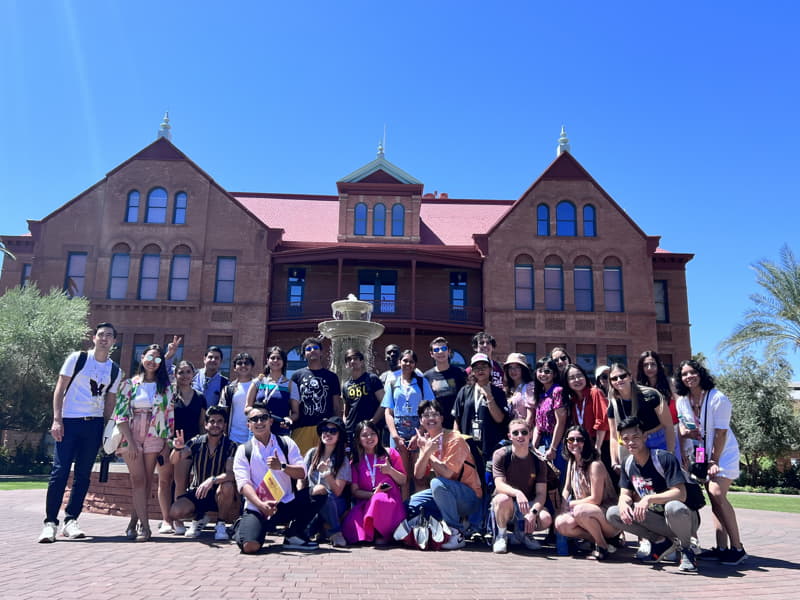 UEFers quickly adapted to the new environment and made foreign friends
At ASU, these students learned about the 17 Sustainable Development Goals (SDGs), adopted by all United Nations Member States in 2015, defined by 169 specific targets and 232 unique indicators. These SDGs aim to end poverty, protect the planet, and ensure peace and prosperity for everyone by 2030. Every school day, they are involved in discussing viewpoints, causes, and solutions to each specific target and working on a mini-project to identify potential future remedies at the end of the lesson.

UEFers finally adjusted to the new country after spending their first days touring the campus, making new friends in the program, and engaging in various activities with international students.

"I'm very surprised at how famous ASU is because I see its name everywhere I go and the campus is huge, stretching for tens of kilometers," said Bao Tran. The memory of getting lost with her roommates and then finding the right way back together also made Tran feel more closely knit. Meanwhile, Minh Thu was impressed to share her thoughts: "The local people and international students here are wonderful. Teachers are dedicated, always ask and encourage us throughout the program. We also learned about sustainable development goals and shared our country's culture, language, and cuisine with international friends. In addition, we attended a lot of extracurricular activities, such as visiting the zoo, museum, shopping, and enjoying Asian cuisine in the US."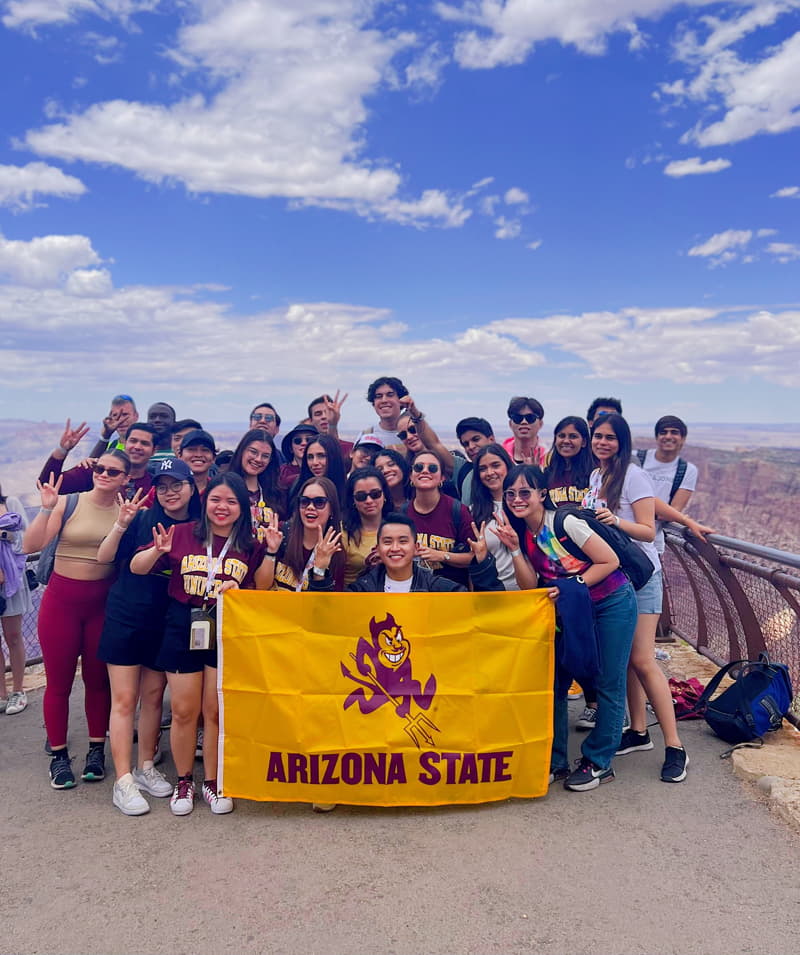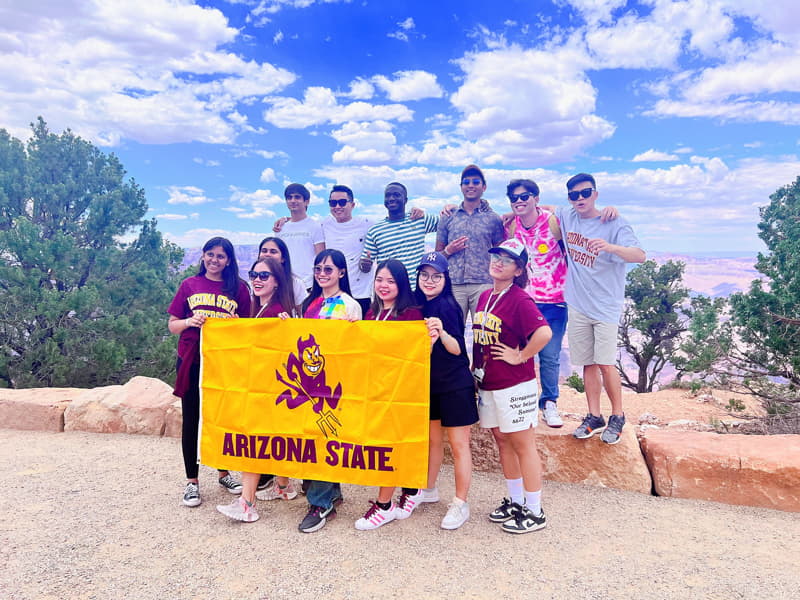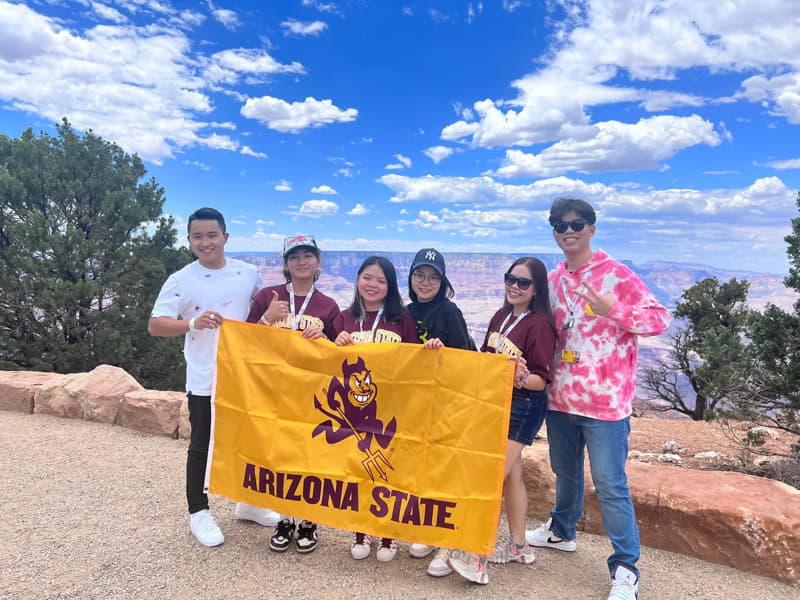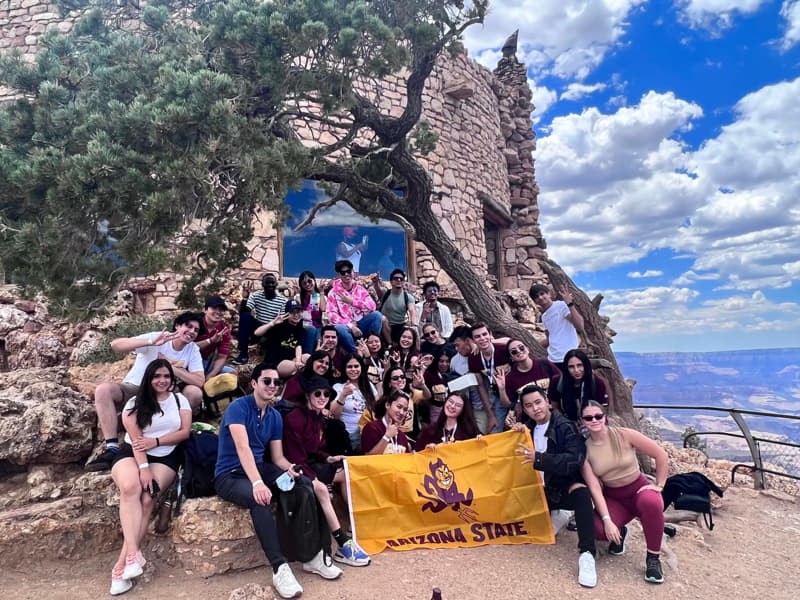 Students took a trip to Grand Canyon National Park after three days of their study

The impression of supportive teachers and friendly international counterparts at ASU was their common sharings. After the first three days of their study, students had a chance to travel 300 kilometers away to the Grand Canyon National Park, where they enjoyed precious moments with their international friends while appreciating the fresh air in contrast to the scorching Arizonan heat.

The course schedule comprises many activities for these students. Besides classes, they visited the local nonprofit organizations and academies, learned about educational and governmental initiatives, participated in cultural events, completed weekly challenges, and designed sustainable development solutions, to name a few.

These UEFers, equipped with great knowledge, and necessary skills accompanied by excellent acclimation, will successfully complete their two-week course, helping them absorb new knowledge and acquire worthwhile experiences for their whole study journey.

TT. TT-TT
Photos: From UEFers at Arizona State University