Alongside on-campus academic and cultural exchange activities, virtual collaborative programs between UEF and its partner universities have contributed to diversifying learning opportunities for students, demonstrating UEF's spirit in embracing new trends in the 4.0 era.

UEF will cooperate with Guangxi University of China to organize an "Online Study Abroad" program free of charge, allowing students to experience Chinese culture on-screen. This new program launched by the Faculty of Languages and International Cultures will last from November 14 to November 22, 2022.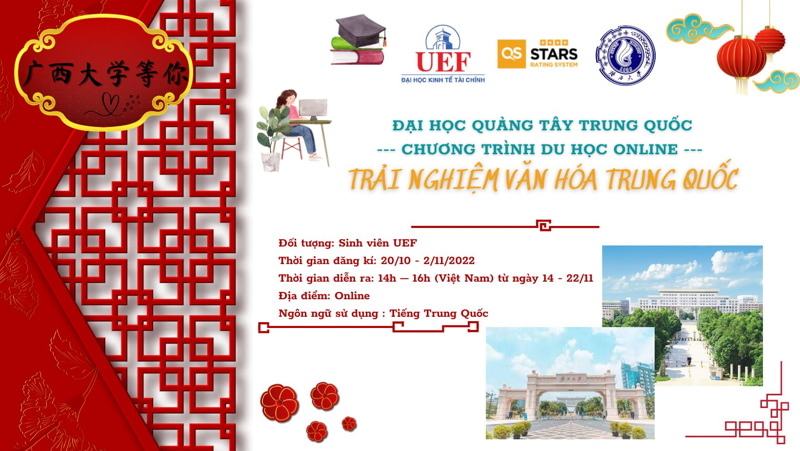 Considerable expenses for air tickets, living, accommodation, transport, and studying in China are now minimized, even free of charge no-cost with the "Online Study Abroad" program. Moreover, UEF expects Chinese Language majors and students learning Chinese as a second language to have chances to practice the language directly with native speakers and find new opportunities to discover the age-old culture of this country.

Listening to sharings of qualified lecturers from Guangxi University of China, UEFers can gain hands-on knowledge for language acquisition, namely voice characteristics, how to use native Chinese vocabulary, how to correct pronunciation, and having immersion in China's diverse culture to use the language appropriately in certain circumstances and so forth. In addition, face-to-face interaction with native lecturers and students will enable UEFers to improve their reflexive skills in Chinese listening and speaking.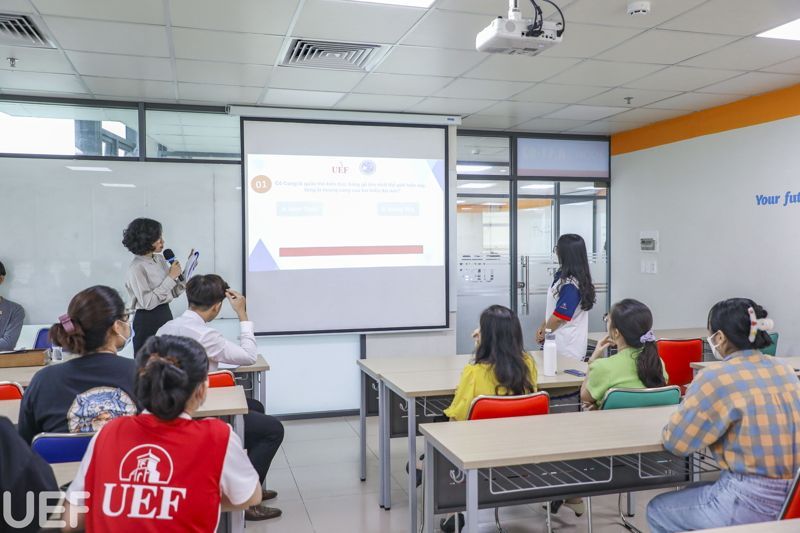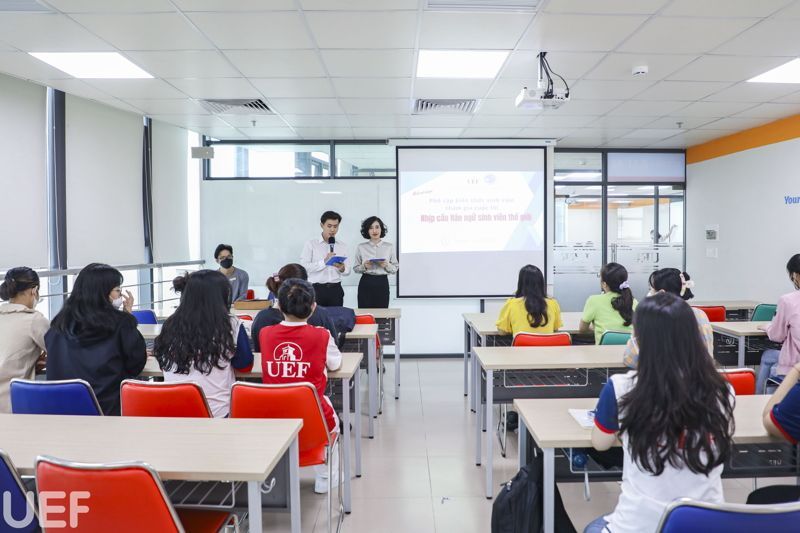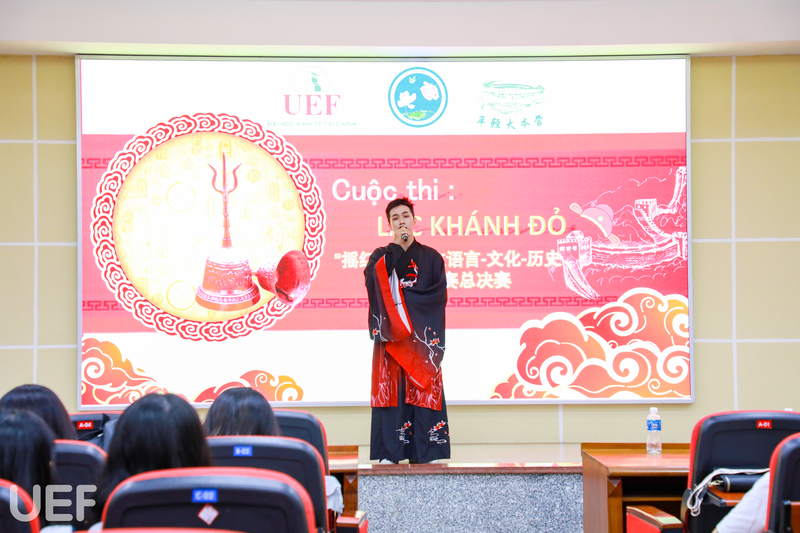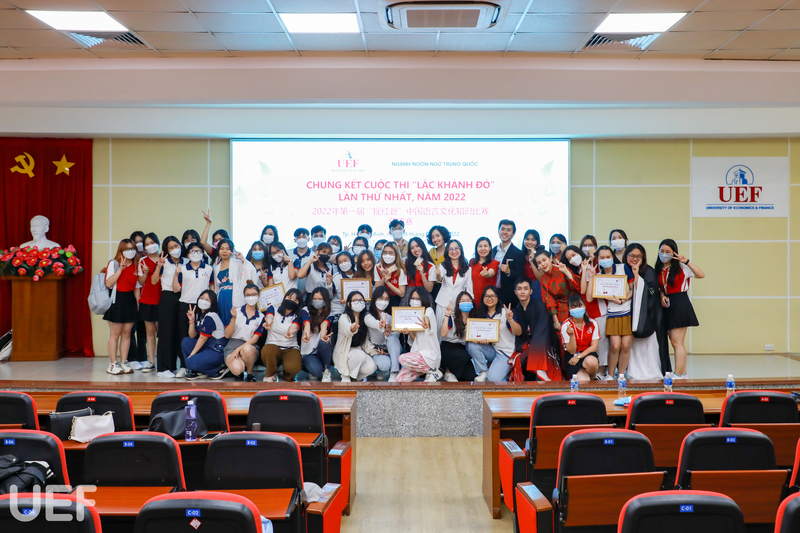 Chinese Language majors often have the opportunity to discover China's culture and practice the language

The "Online Study Abroad" program will focus on topics such as literature, calligraphy, music, cuisine, etc, which are prominent areas of China.

Throughout the program, the main language used is Chinese, so students need to acquire a basic level of Chinese communication to listen and interact directly with lecturers and other partners. After completing the program, they will receive a certificate of attendance. The program will take place in the time frame from 2 p.m. to 4 p.m., from November 14 to November 22, 2022.
Minh Hao