Following a series of skills workshops "Welcome Week Series" for freshmen, batch of 2022, UEF International Institute will hold another workshop at Liberty Hall on the 15th floor. Right here, UEFers will have the opportunity to meet and listen to valuable sharings about the topic "Time Management & Global Engagement Skills for Freshmen" by Mr. Nguyen Thao Quan – Deputy General Director of Nova Service.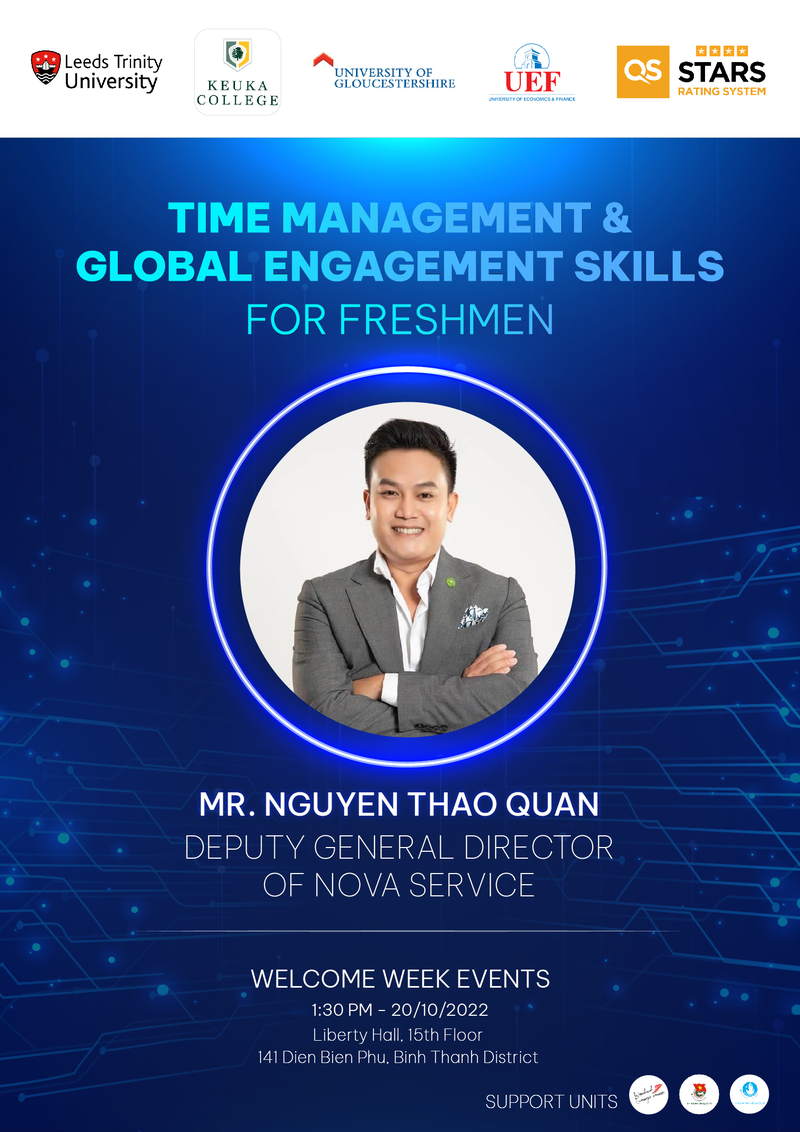 In the university environment, time management is one of the essential skills, helping students to balance between academics and extracurricular activities including part-time jobs. Therefore, students need methods to master this skill.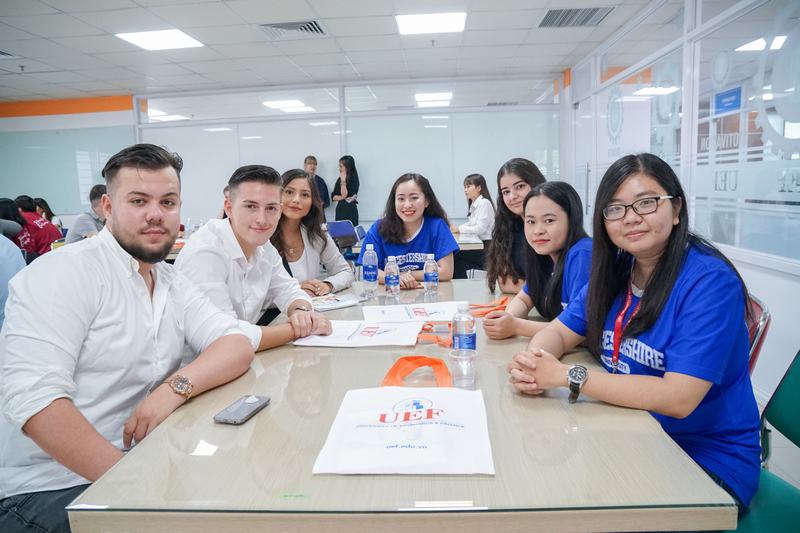 Global engagement is considered a "specialty" of UEF
Besides, as a major activity of UEF, not only does global engagement allow students to widen their social circles, learn and improve their foreign language skills but also expands opportunities for students as well as helping them bolster their confidence if they want to study abroad. But is global engagement challenging? How to engage in this activity? What skills are required?...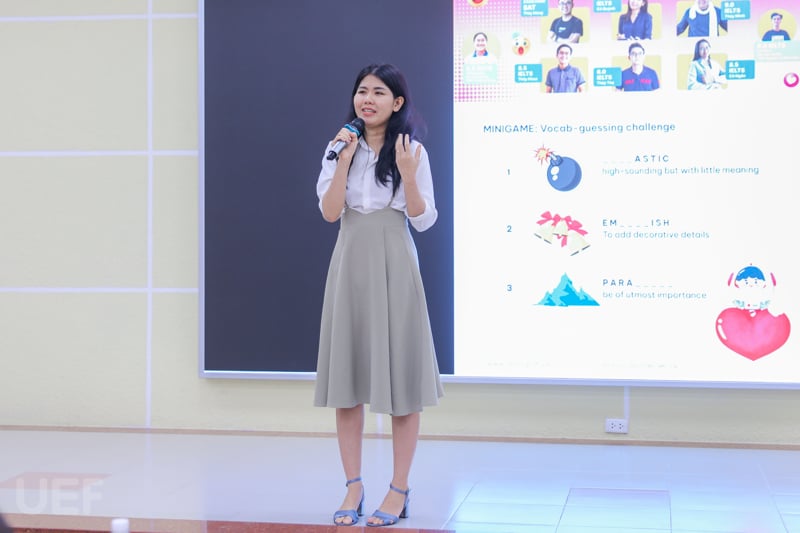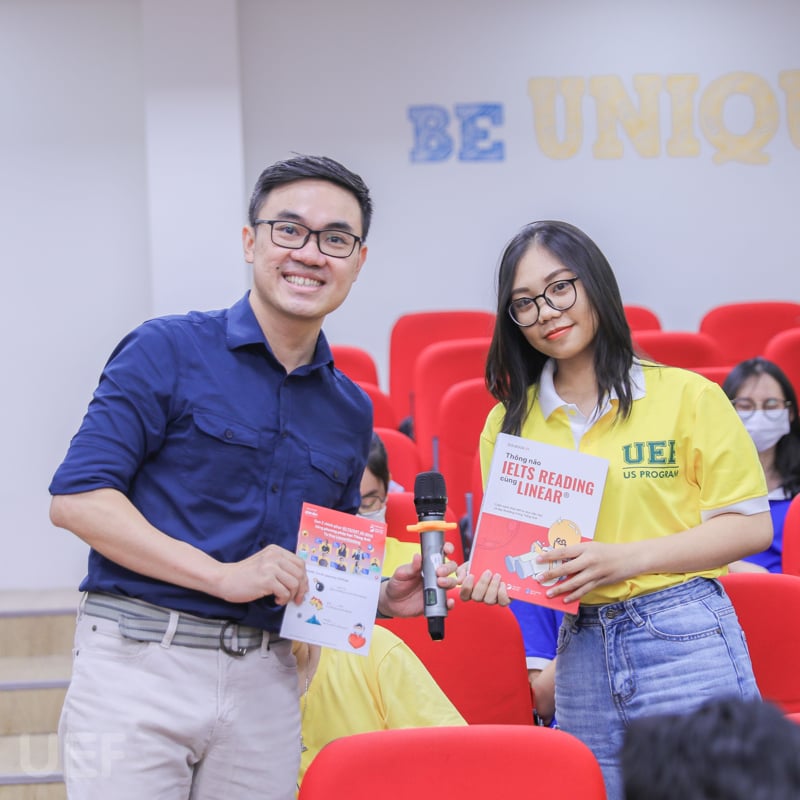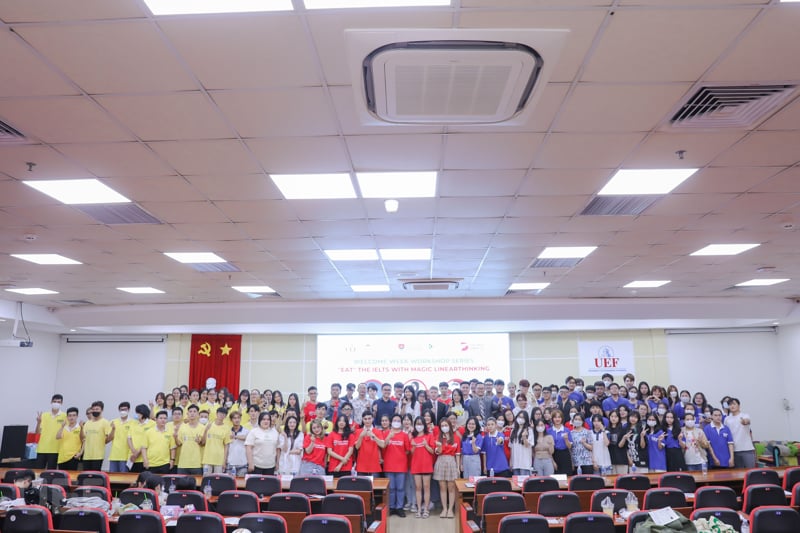 Previously, UEF International Institute held the workshop "Eat" the IELTS with magic linearthinking

All those questions will be answered in detail by Mr. Nguyen Thao Quan in the workshop "Time Management & Global Engagement Skills for Freshmen".

Mr. Nguyen Thao Quan is currently the Deputy General Director of Nova Service, a leading company in the services and commerce field with 12 member companies and more than 50 affiliated companies. With strong strategic-thinking skills as well as solid grasp and experience in the business and marketing field, especially in supply chain operations, Mr. Thao Quan is an important member of Nova Service's Board of Management. He contributes to helping Nova Service perfect the utility and service ecosystems based on international standards of NovaGroup, not to mention successfully developing the market-leading lifestyle brand, CITIGYM.

TT.TT-TT