After spending a warm Tet holiday with family,
from March 1
, students of the Ho Chi Minh City University of Economics and Finance (UEF) will be officially returning to campus to study and continue to work on their plans for New Year.
On the first day of greeting each other again, the students would definitely be excited to be united with their lecturers and friends after spending many days apart. However, to be cautious of the complicated developments of the past pandemic outbreaks, you need to take preventive measures seriously to ensure safety for yourself and those around you. Additionally, UEFers also needs to take the important factors to heart to maintain and develop the beauty of civilization on the campus.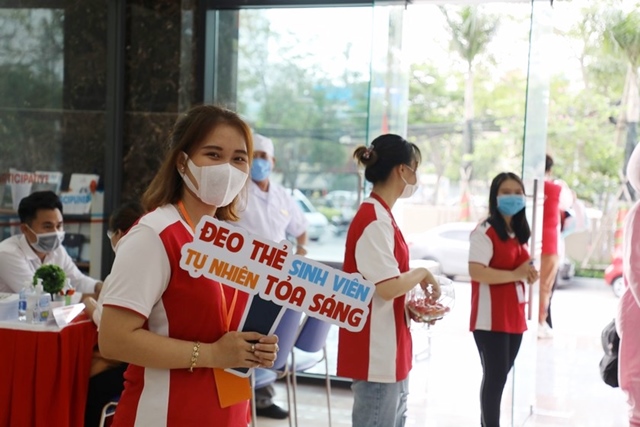 Students returning to campus to study need to ensure regulations of COVID-19 prevention
Always be proactive in COVID-19 prevention
To take precautions due to the complicated development of the epidemic, every individual returning to the lecture hall must seriously take measures to ward off the virus.
Students who returned from provinces with recorded cases must comply with the regulations of the Ho Chi Minh City Center for Disease Control (HCDC) and follow the guidance of the Ministry of Health on issues regarding epidemic prevention. Students should follow up the updated information about instructions on quarantine and testing for people going from other localities to Ho Chi Minh City on the website of the Ho Chi Minh City Center for Disease Control (HCDC) at
https://hcdc.vn/category/thong-tin/huong-dan-cach-ly-xet-nghiem-nguoi-den-tu-cac-dia-phuong-khac-ve-tp/
Log in to your personal account to make a medical report at
https://student.uef.edu.vn
, make a health declaration on the NCOVI App about your schedule during Tet as well as install the BlueZone app at https://www.bluezone.gov.vn to be regularly alerted regarding the risk of COVID-19 infection.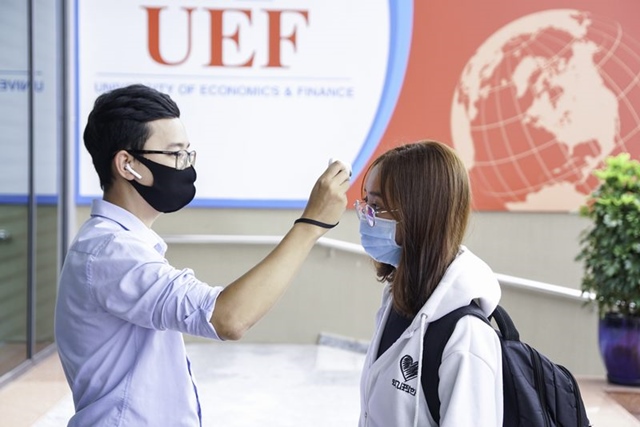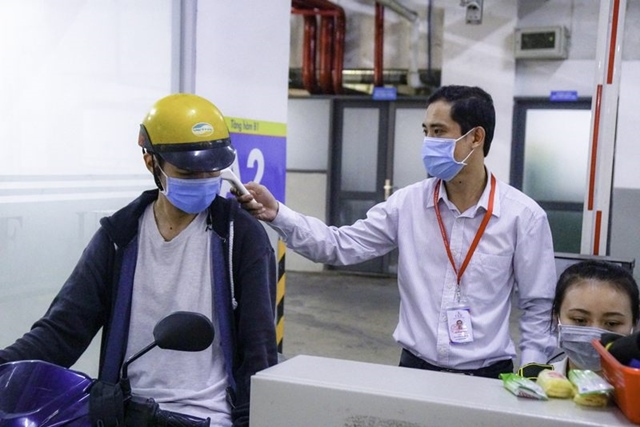 The University is taking measures to prevent the virus upon students' return to campus
When going to classes, you need to take a temperature measurement, always wear a mask, wash your hands regularly before eating, or after participating in activities that include many people; ensuring hygiene in the study and living area​, etc.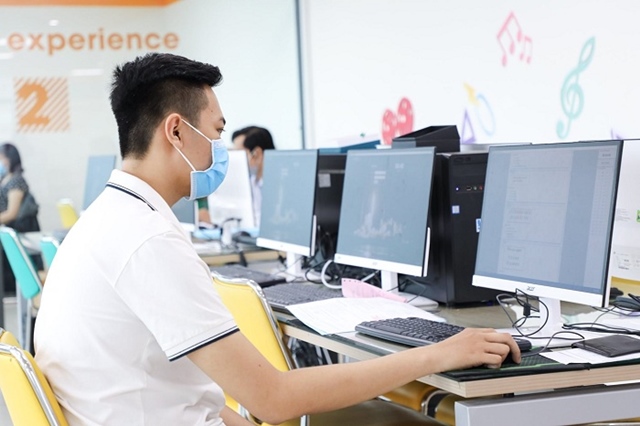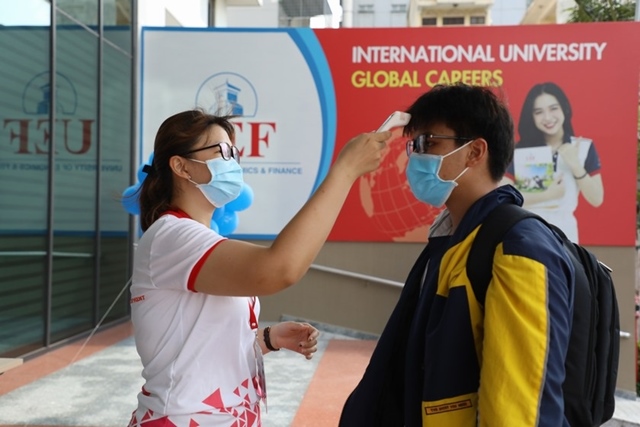 Taking preventive measures is the responsibility of every student
Moreover, it is necessary to keep a distance when engaging in activities with your lecturers, friends, and other people around you. If you need to cough or sneeze while communicating or standing near a lecturer or friend, you should cover your mouth with a towel or your hand, and turn away. In situations where it's not necessary, avoid gathering with friends.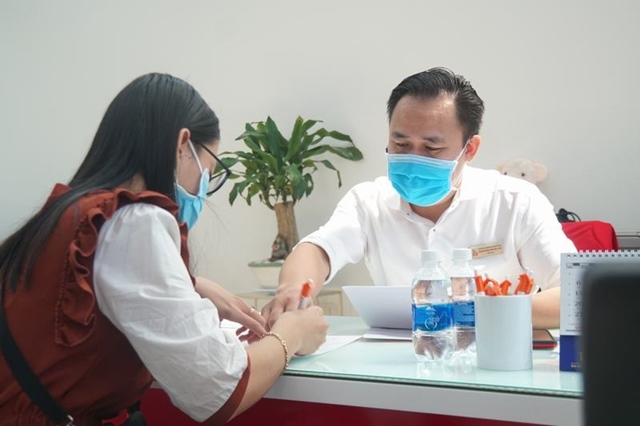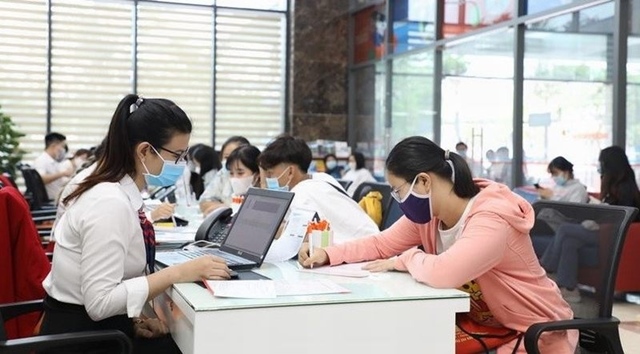 Make a medical report to help control the pandemic situation after Tet holiday
The University also always puts the students' health first by implementing specific actions: cleaning up the campus and classes before students return to study, frequently disinfecting places that are exposed to touches a lot such as door handles, etc. The University also recommends that if any student has a fever, cough, or shortness of breath, they should stay home, inform the school immediately or contact the hotline of the Ministry of Health for advice, examination, and treatment.
Joining hands to spread the beauty of civilization in the lecture hall
When returning to classes, you need to follow the proper expectations of a student's behaviors and strictly comply with the campus's regulations: wear neat and formal clothes; carry a student ID card to class; do not smoke, use stimulants, or cause fire or explosion on campus; be on time, focused, and do not carry out individual's works during class.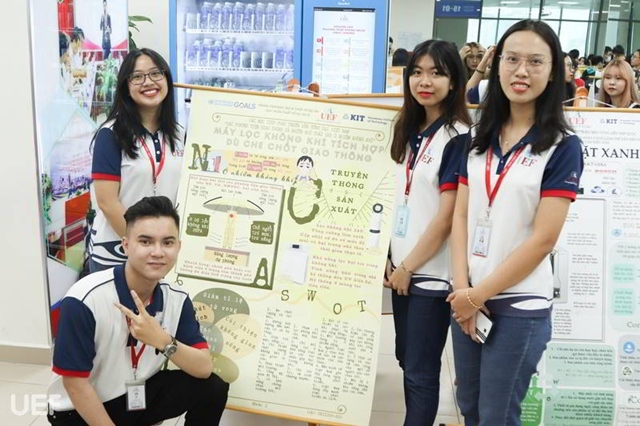 UEF students are ready for a new semester
At the same time, prove yourself to be a civilized student by initiating proper actions with lecturers and friends, maintaining a sense of hygiene on the campus, not littering, not moving and damaging the campus facilities, and preserving the public property of the classroom.
To all members of the UEF Family, let's try our best to work together to build a healthy, civilized and modern learning environment. We wish you a happy new year with abundant health, peace, and success.
Quy Nguyen