Basic Information
Location
: ISU is located in Kaohsiung, the second largest city in Taiwan. The city is noted for its shipbuilding industry, among others. In addition, it boasts an extensive and convenient road network that students can benefit from.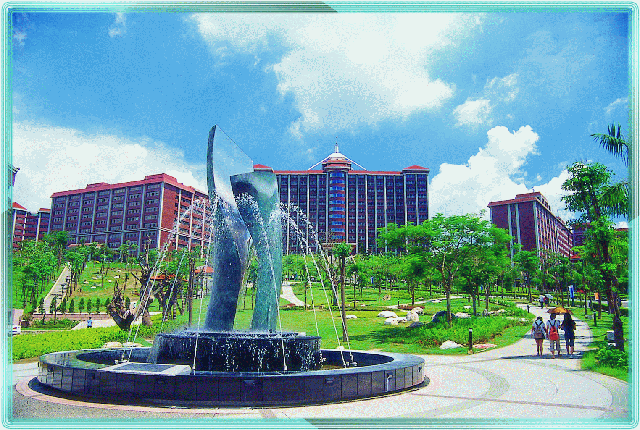 I-Shou University
Climate
: Kaohsiung has a tropical savanna climate, relatively milder and drier than northern Taiwan. The weather can be hot and humid in the summer, with June, July and August seeing most of the rainfall. The city has a noticeably warmer climate than nearby cities located at similar latitudes such as Hong Kong, Guangzhou as well as various cities further south of northern and central Vietnam, such as Hanoi. But although the climate is classified as tropical, Kaohsiung has a defined cooler season unlike most other cities in Asia classified with this climate but located closer to the equator such as Singapore or Manila. The city is one of the sunniest areas in Taiwan.
Year of establishment
: 1986.
Outstanding features
: ISU is in the top 800 universities in a 2016 poll by the
Times Higher Education
magazine. 87% of its faculty either are professors or possess a PhD. Moreover, lecturers' capabilities are assessed based on research works and practical experience. The syllabi are developed and planned on the principle of classroom theory accompanied by practical application, encouraging lecturers to guide students through conducting research projects in their field of studies.
Website
: http://
www.isu.edu.tw/en1/index.htm
Overview of ISU
Number of students
: more than 6,600.
Facilities
: ISU has two campuses with modern facilities and equipment, large library, self-study and multimedia area for students.
ISU offers programs at the undergraduate and graduate level. Some of its more prominent programs include international business administration, international finance and banking and tourism management
International students are assisted by the International Institute in posting and answering enquiries and providing support services.
Partnership program with UEF
International semester
: available to third-year and fourth-year UEF students of all majors.
Duration
: 1 semester.
Degree
: Students are eligible for the transfer of credits equivalent to those of UEF and are credited for grades earned at ISU.
Tuition fee
: 50 - 70 millions/ semester.
Source: Wikipedia and I-Shou University's website