Overview

Location: Lincoln University is located in Oakland city – one of the biggest city in
USA
. Its campus located in the coastal area which is considered to be the heart of San Francisco. Oakland city is the center of culture and economy. There are a lot of bus lines in this city, which makes it more convenient for students to travel around. Moreover, there are several universities with a
campus
located in the San Francisco Bay such as Stanford University, Berkeley University of California, and San Francisco State University.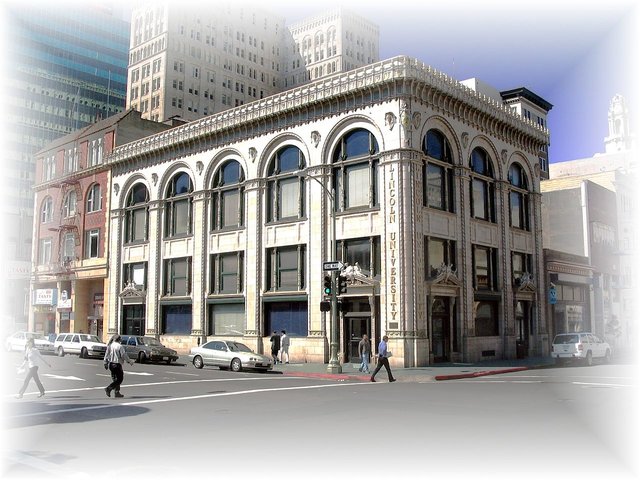 Lincoln University
Climate: Mediterranean climate, temperatures ranging from 11-20 degrees Celsius; there are around 260 days of
sunshine
per year. It has warm and dry summer, mild and humid winters. Oakland city is considered to have the best climate in the USA

Established: 1919

Highlights: Lincoln University is one of the oldest school in the USA; therefore, it has
multi-cultural
environment. Despite located in the costly area of California, the school offers affordable tuition fee.

Specific features

The number of students and international students: 1,600

Facilities:

The university is located in a beautiful historic building at 15th and Franklin Streets in downtown Oakland, in the heart of the San Francisco Bay area. The university is situated in the center of a vital, growing city and provides an
attractive
environment for its students. It has spacious classrooms, an auditorium, and a library, as well as computer, English, and diagnostic imaging laboratories. Vending machines and microwave ovens are provided in the cafeteria and the student lounge, where students may gather for conversations, TV watching, and games. Bay Area Rapid Transit (BART) and many bus routes are nearby.



The university is currently offering undergraduate, master and
PhD
programs. Some of the most popular majors: Business Administration, International Business, Financial Management... Moreover, Lincoln University is famous for training Business Administration workforce for organizations and multi-national companies.

UEF' cooperation
International semester

Qualified student: All majors' junior students

Duration: 1 semester

Degree:

Students are able to convert their credits at UEF and their courses accomplished at Lincoln University are officially recognized.



Tuition fee: 150 – 200 million Vietnam dongs

Articulation program: Those who have successfully completed a college degree at UEF or
other colleges
, as well as sophomores at UEF can apply for one of these Top-up programs:
Duration: 1 – 2 years

Degree: Degree is awarded by Lincoln University. It is recognized internationally.
Source: Wikipedia and Lincoln University's website