Location: Utica College (or UC) is a private university located in Utica, in the U.S. state of New York, and the tenth most populous city in New York. With a low cost of living, Utica attracts immigrants from many countries in the world, encouraging the growth of colleges, universities, cultural organizations and the economy. At the same time, this contributes to the region's diverse cultural identity.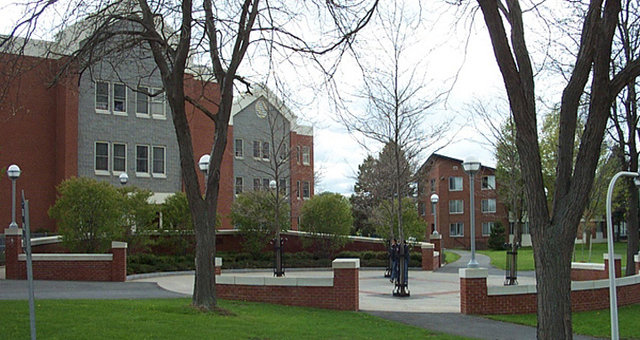 Utica College
Climate: Utica has a continental climate with four distinct seasons and is in the humid continental climate. Summer daytime temperatures range from 70–82 °F (21-28 °C), with an average winter daytime temperature below -3 °C (27 °F).

Established in 1946

Outstanding features: UC is located in downtown New York and is well-established with a diverse culture. Founded 60 years ago, UC has been taken pride in providing an excellent learning environment where students have plenty of options in choosing majors and how to develop themselves for future success. They are always the center of care from a highly-qualified faculty and staff.

Website: http://www.utica.edu

Overview of Utica College

Facilities

UC's 128-ha campus consists of gyms, dining halls with varied cuisine, clubs and grounds for extracurricular activities and concerts. Rooms are fully equipped with modern technology and wifi.

Programs

Utica College offers:

38 undergraduate majors: accounting, biology, economics, education, politics and management, public relations, international studies, psychology,journalism and media, etc.

31 minors

21 graduate programs, including master's, doctoral, and graduate certificate programs, on-campus and online

Numerous pre-professional and special programs study abroad opportunities.

77% of freshmen live on campus
Program with UEF

International Semester: For juniors and seniors from any faculty of UEF
Duration: 1 semester
Degree: Students are able to convert their credits at UEF and their courses accomplished at Utica College are officially recognized.
Tuition fee: about 150 - 250 million VND /semester

Wikipedia and Utica College's website