OCTOBER 21 - The board of Management of Kanazawa Institute of Technology (K.I.T) visited UEF to co-plan the PD (Project Design) program throughout the "Application of PD program at UEF and K.I.T" seminar.

On behalf of K.I.T, there were Prof.Dr. Yoshitaka Morimoto – Vice president and Mr. Kazunori Kugo – Director, International Program Office.

UEF had the presence of Dr. Nhan Cam Tri – Vice-president, Dr. Do Huu Nguyen Loc – Vice President, Director of UEF International Institute, Dr. Vo Van Thanh Than – Dean of Faculty of Languages and International Cultures, Mr. Le Dung – Director of Department of Academic Services, Mr. Nguyen Xuan Hung – Head of Center of Project Design Education, and all lecturers of the PD program.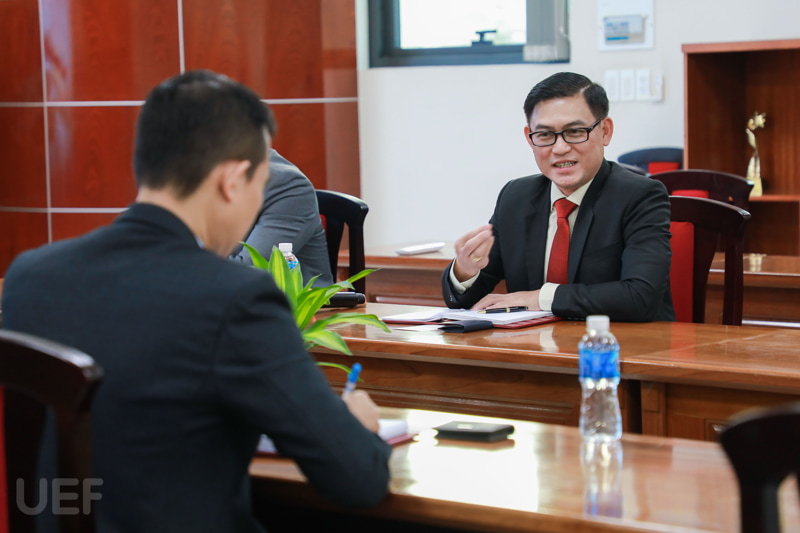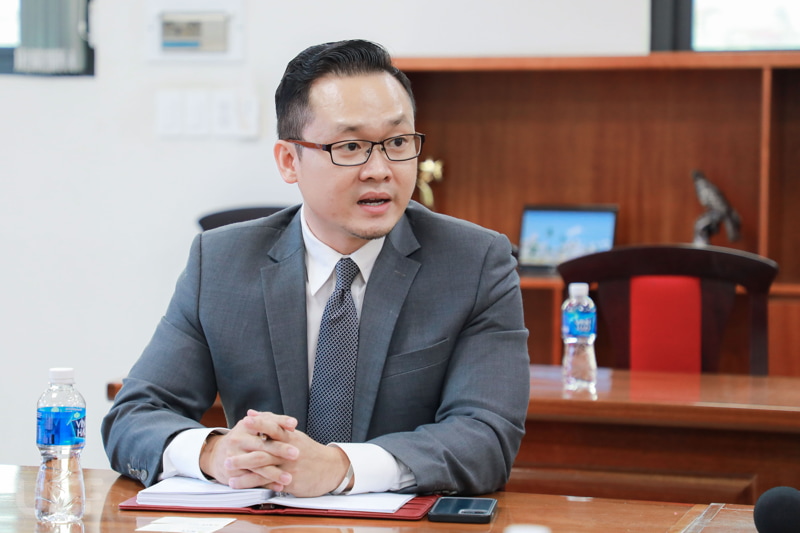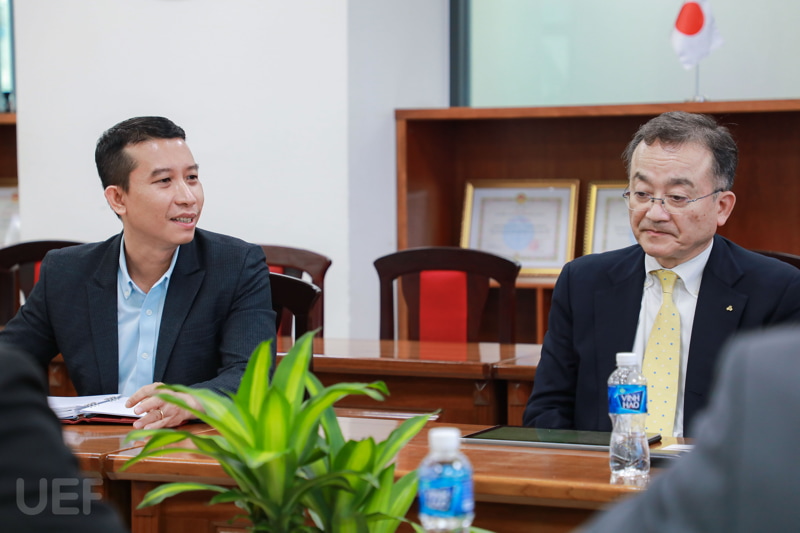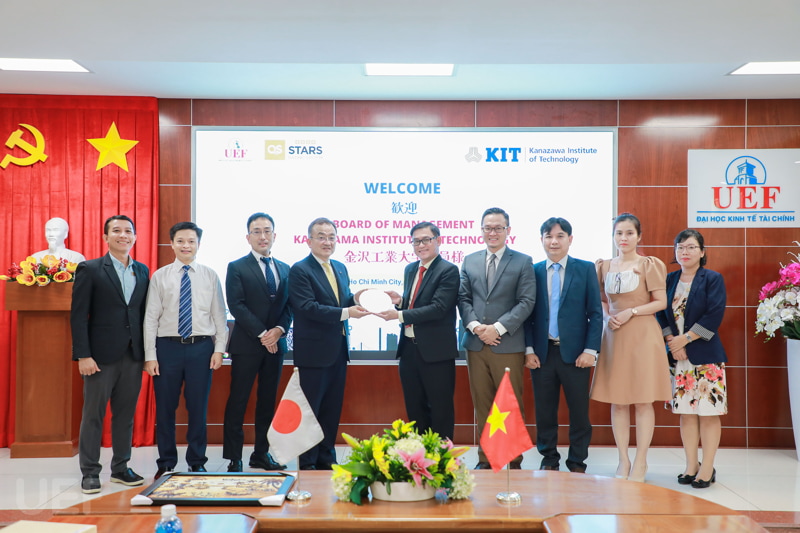 Welcome ceremony for K.I.T representatives from Japan
During the event, Ms. Ha Le Thu Hoai introduced the curricula of the PD1 and PD2 modules (Innovation) that are currently taught at UEF.

The PD lecturers shared positive feedback received from students and partners that are organizations, businesses, educational management and education quality accreditation agencies about the PD program.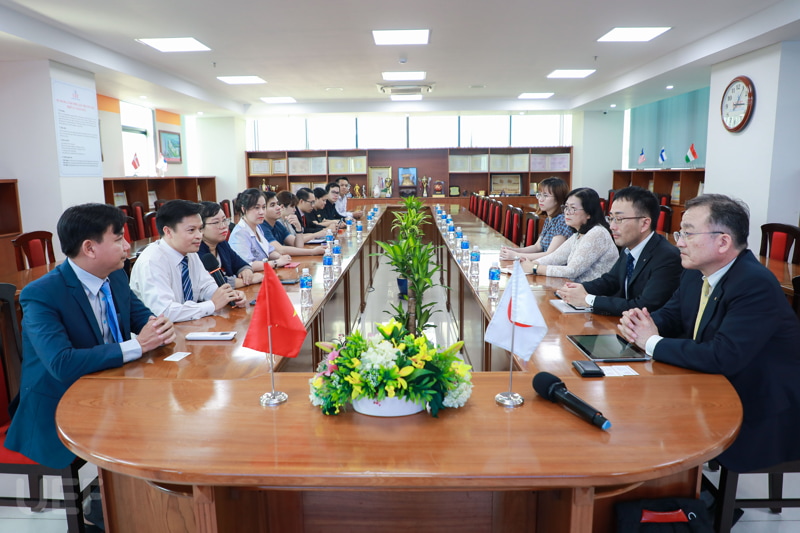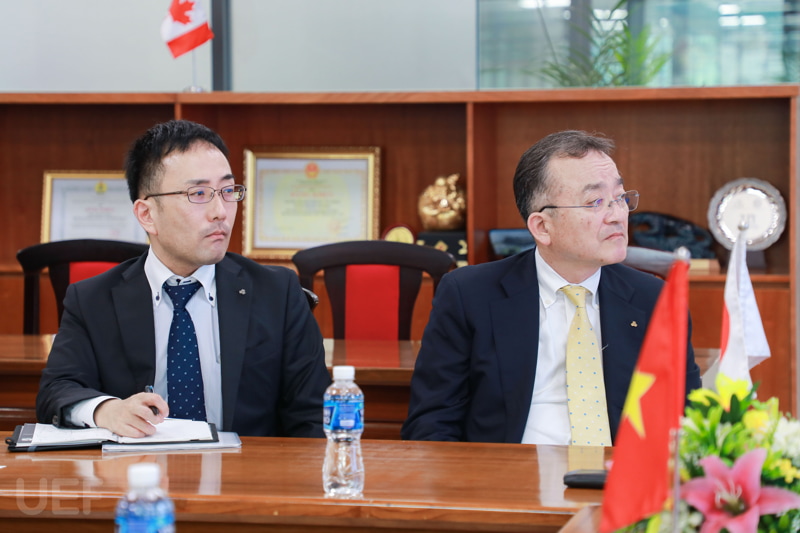 Representatives of K.I.T and UEF participated in the seminar regarding PD teaching practice of the two institutes
Speaking for K.I.T, Prof.Dr. Yoshitaka Morimoto expressed appreciation towards positive feedback about the collaborative program of the two institutions from faculty members and students. Currently, K.I.T is also adjusting and advancing the PD program as well as opting for more channels to exchange with UEF.


Ms. Ha Le Thu Hoai brought forward the UEF undergoing modules of PD1 and PD2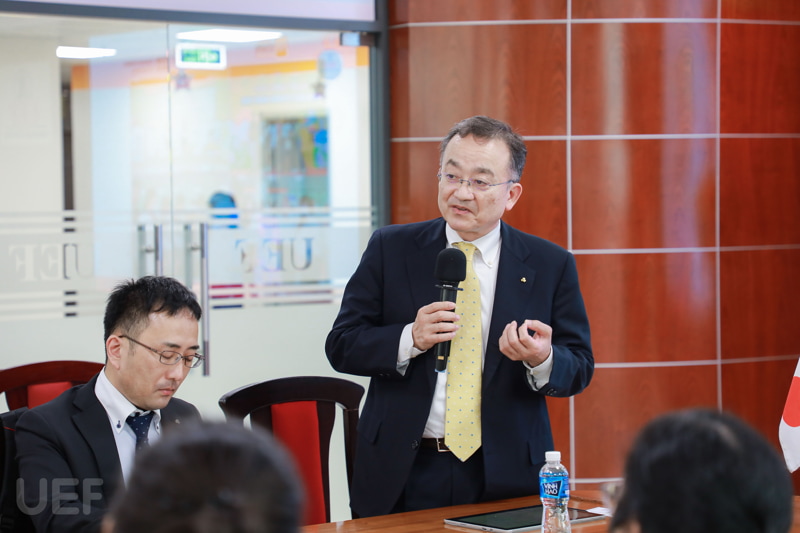 Dr. Yoshitaka Morimoto expected to prolong the collaboration with UEF to further develop the PD program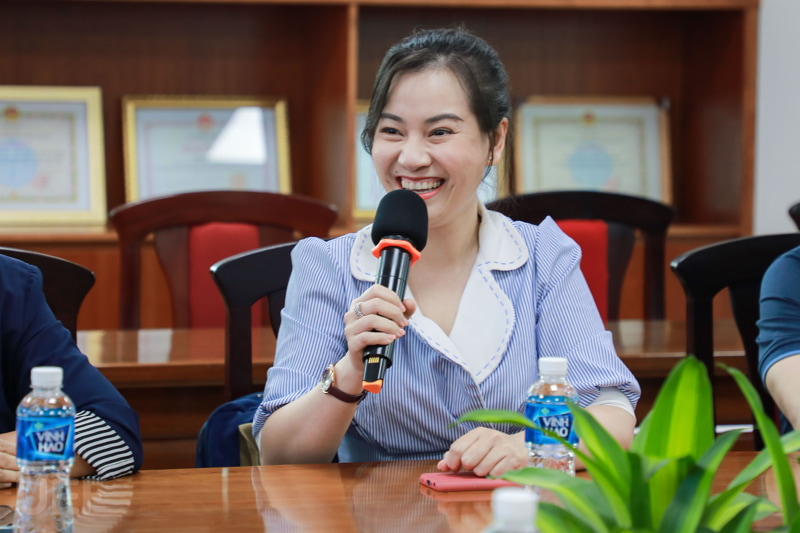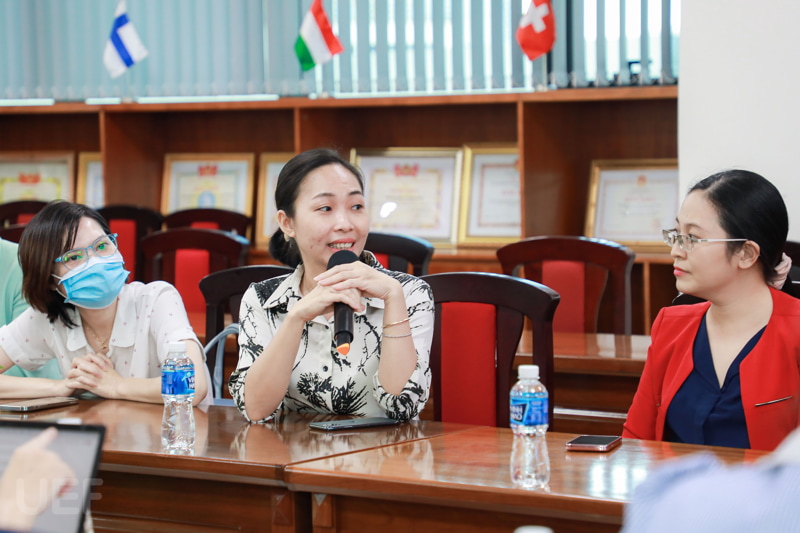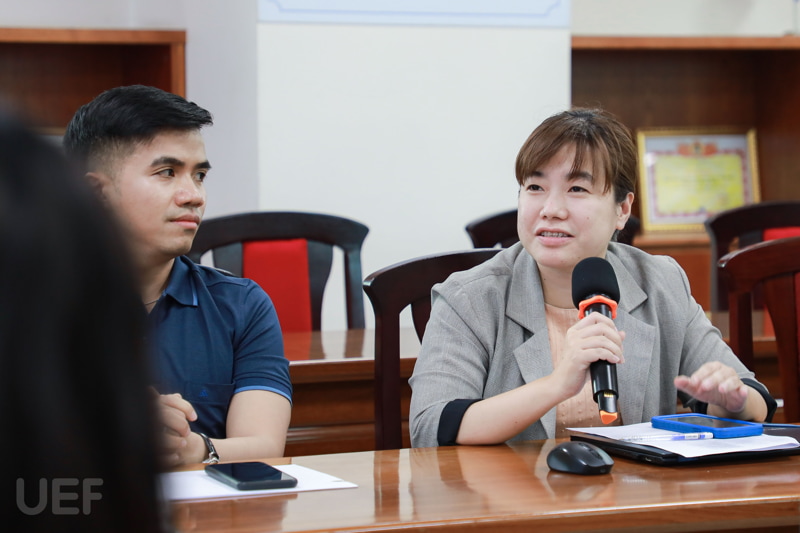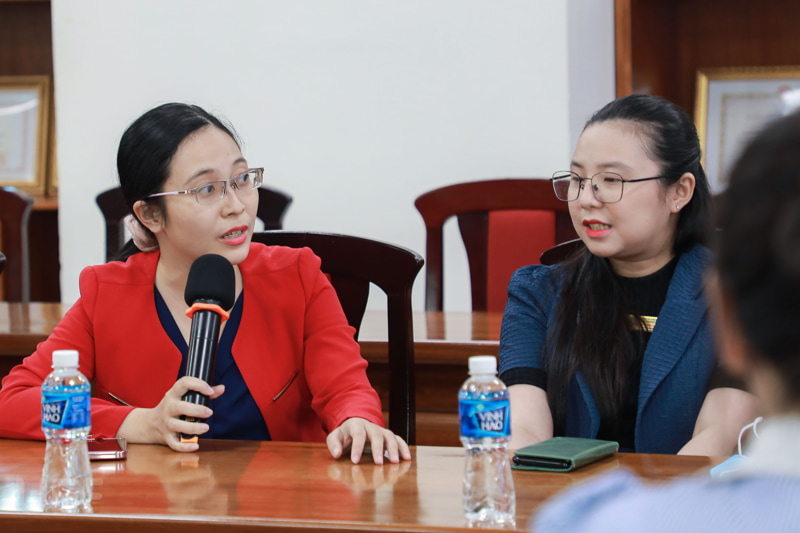 The lecturers reviewed students' positive feedback regarding the teaching quality of PD
After the event, K.I.T representatives stopped by some classes and met up with UEF students.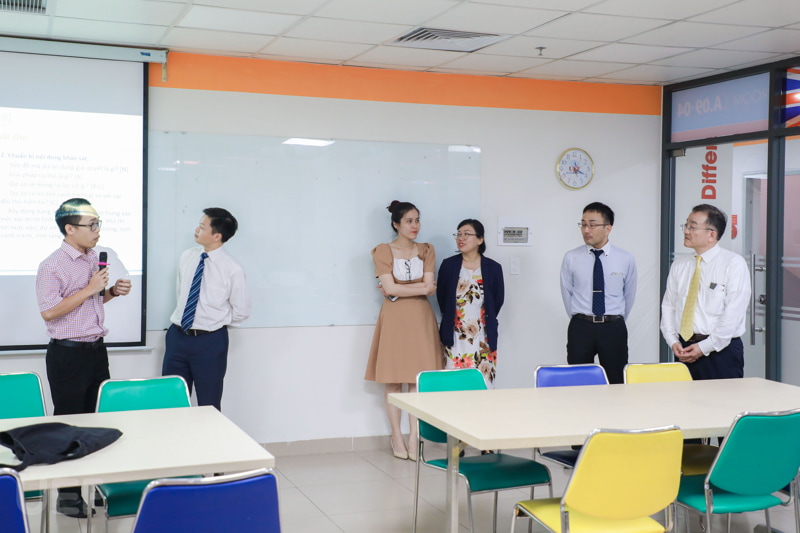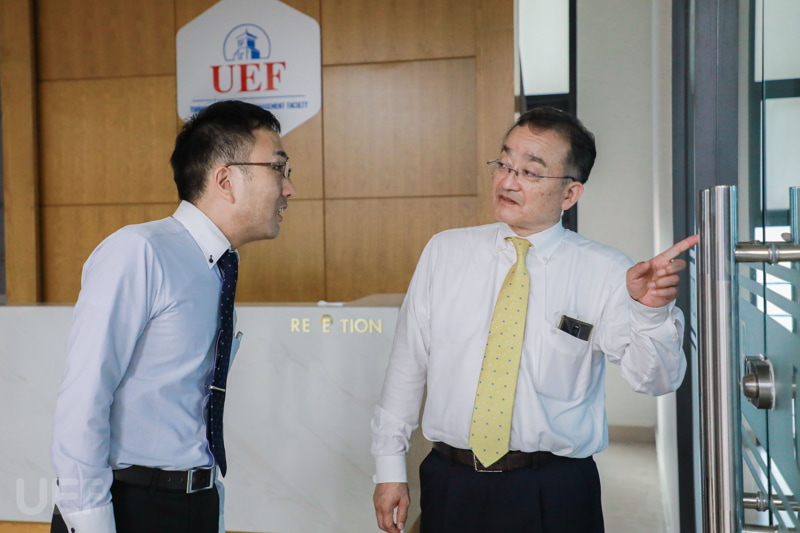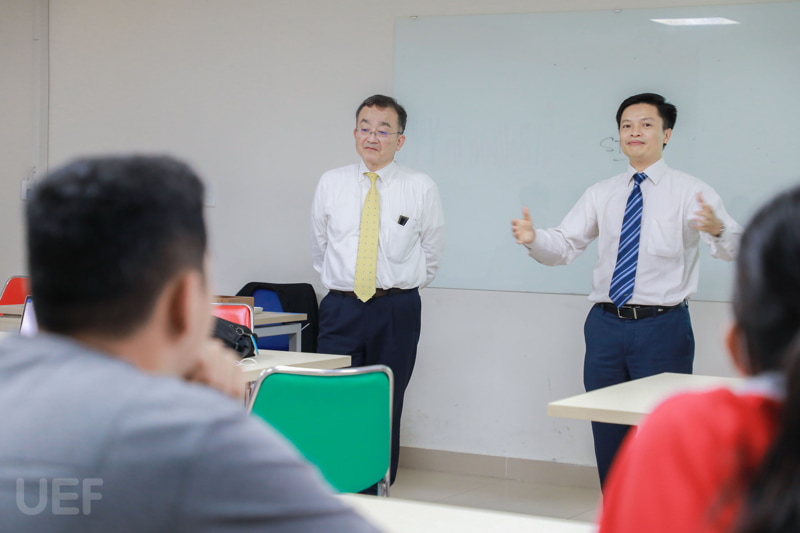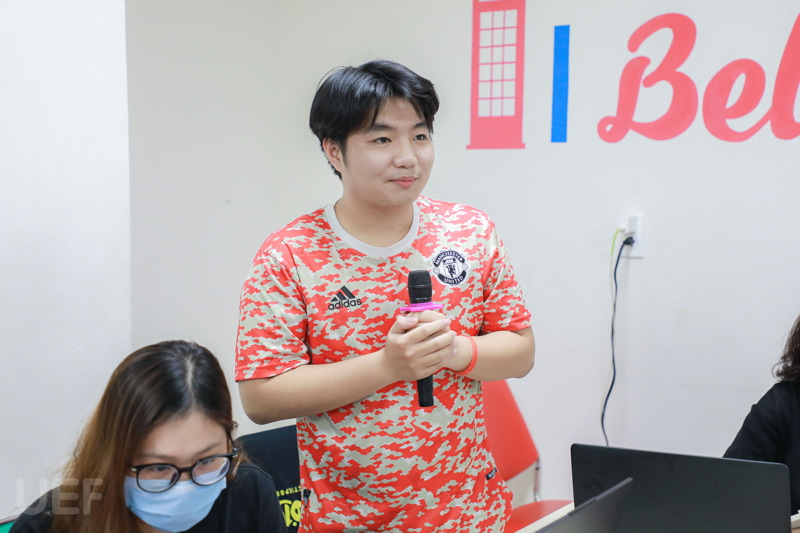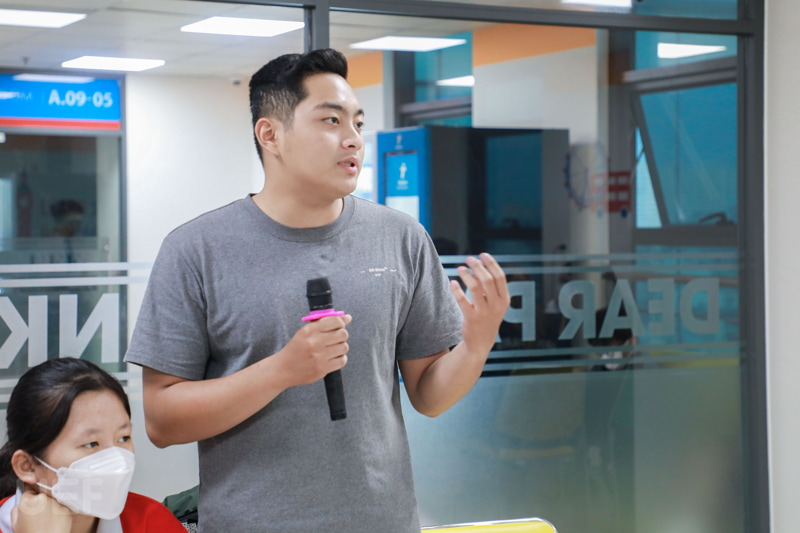 Representatives of K.I.T toured the UEF campus and PD classes
By this visit and efficient meeting, hopefully the cooperation relationship between UEF and K.I.T will be further tightened to offer students of both universities more promising and quality advancements in the PD program.
TT.TT-TT