As part of its internationalization strategy, University of Economics & Finance (UEF) has constantly established partnerships and held numerous international activities and programs, like cultural and academic exchanges with international universities from all around the world.
On August 31st, UEF greeted lecturers and students from University of Washington, US, which marks the advancement of UEF's strategy and opens up more opportunities for partnerships in many aspects.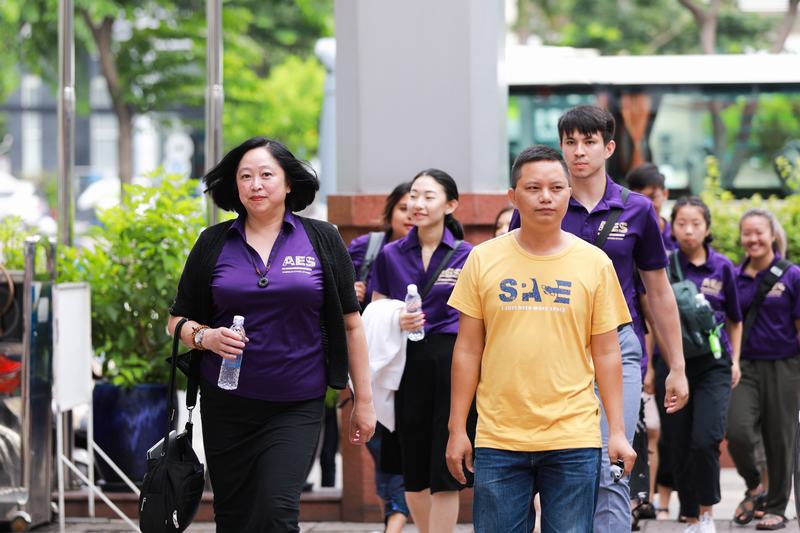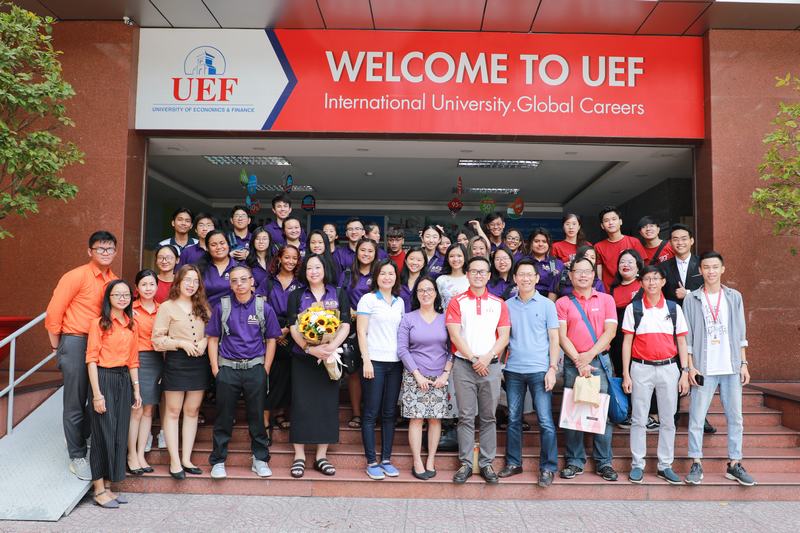 UEF welcomed lecturers and students of University of Washington on August 31
The UW team was led by Ph.D. So Connie Ching - Director of Community Practicum and Internship; while Ph.D. Loc Do – Director of the International Institute – directed the operation of UEF side. The event also had the participation of Mr. Le Huu Tinh – Deputy General Director of Tin Nghia Corporation, and Mr. Nguyen Khanh Linh – Vice Chairman, General Director of Winway Travel Company.
At the meeting, Dr. Loc Do was pleased to welcome the students and lecturers of UW, and presented an overview of UEF academic programs and international programs. He also expressed a wish for establishing a partnership with the University of Washington in the near future.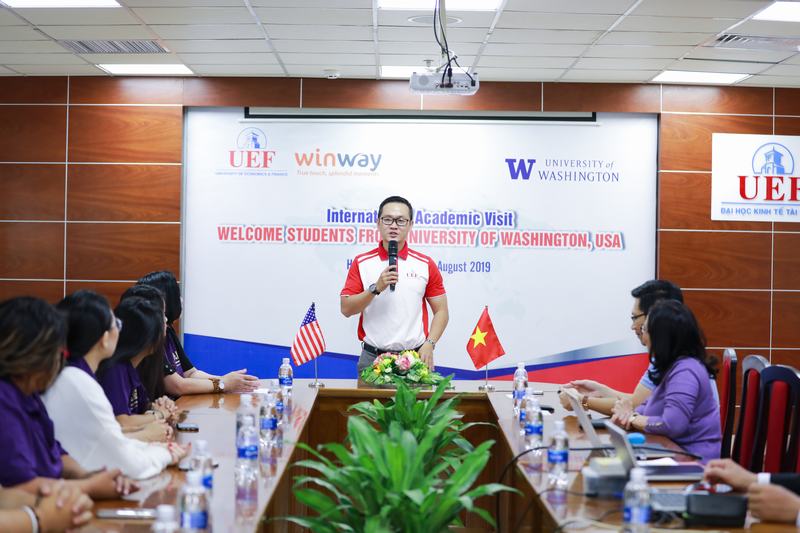 Ph.D. Loc Do, Director of the UEF International Institute, introducing UEF's academic programs
On behalf of the UW, Ph.D. So Connie Ching thanked UEF for the warm welcome, and briefly introduced the University of Washington as a highly accredited research public university in the US. Currently, the university is looking for international cooperation in the region or in the world.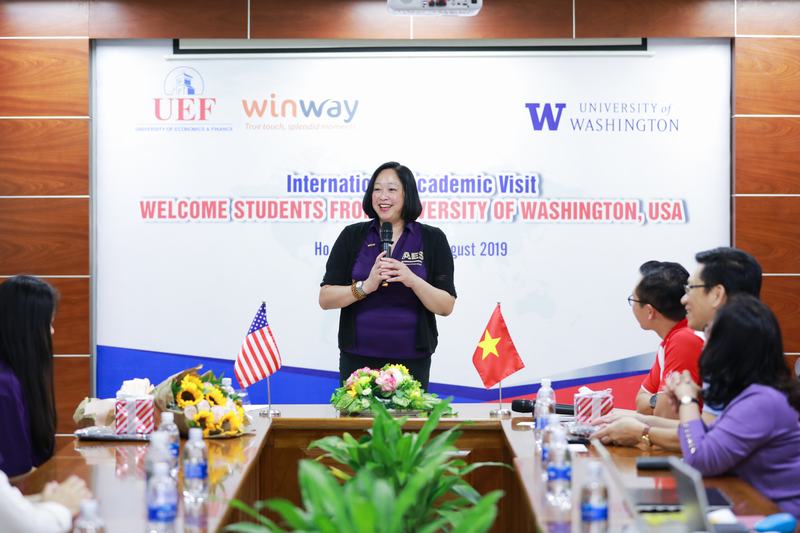 Ph.D. So Connie Ching thanked UEF on behalf of the UW
During the talkshow "Exploring Business Opportunities in Age of Uncertainty" presented by Ph.D. Tran Duc Tuan, the two sides discussed about Vietnam economy and its issues, about the investment opportunities, the principles and practices of journalism and communication. The memorable event successfully closed, and opened up possibilities for a new partnership in the future.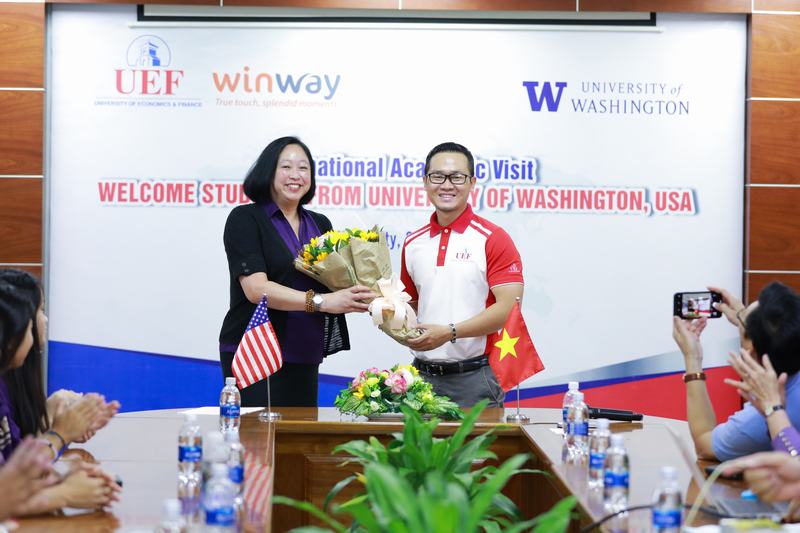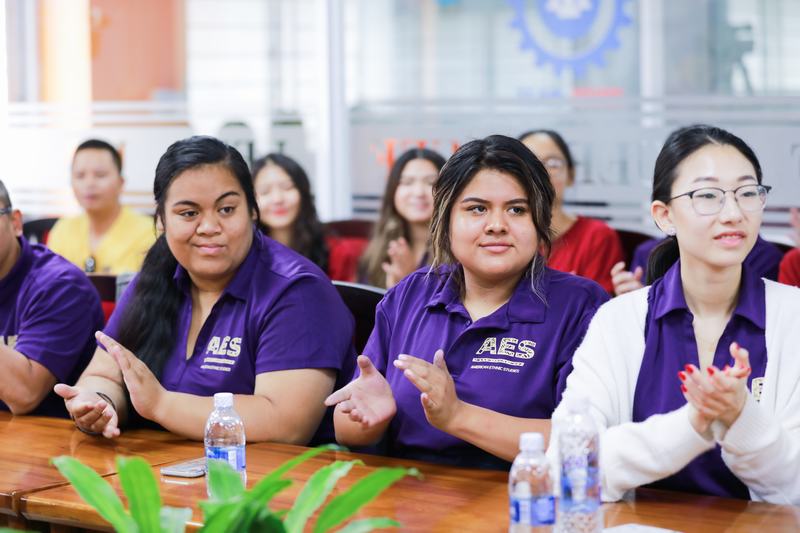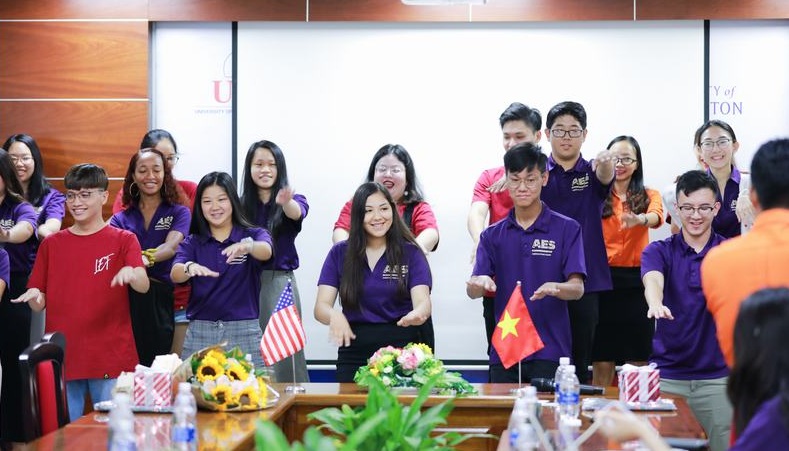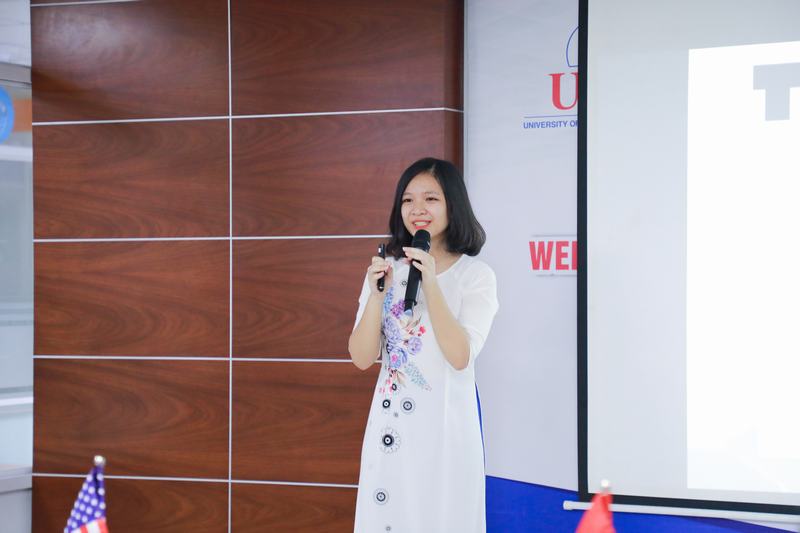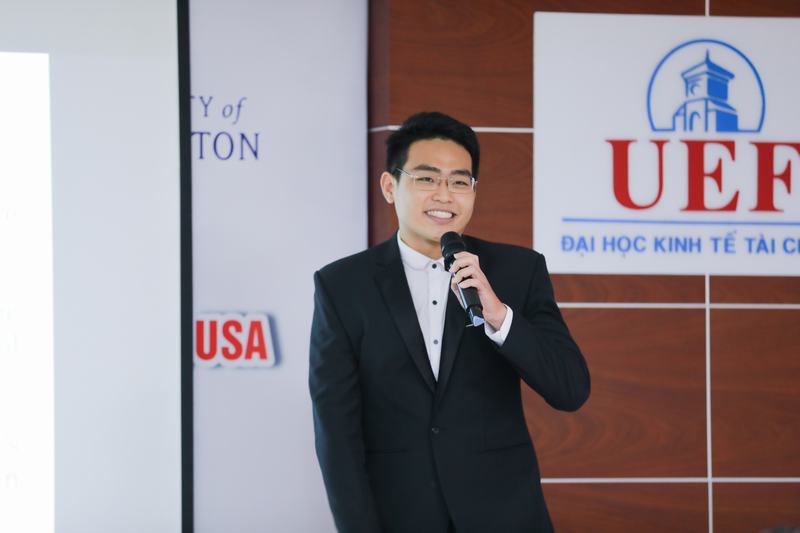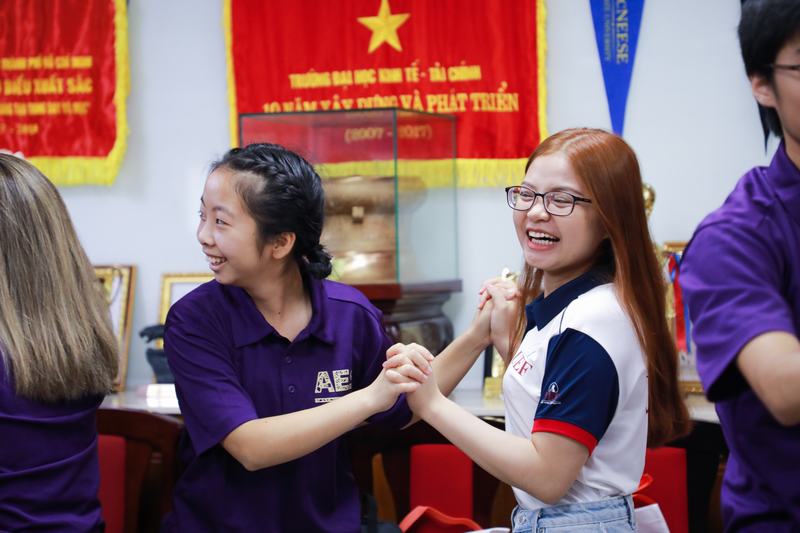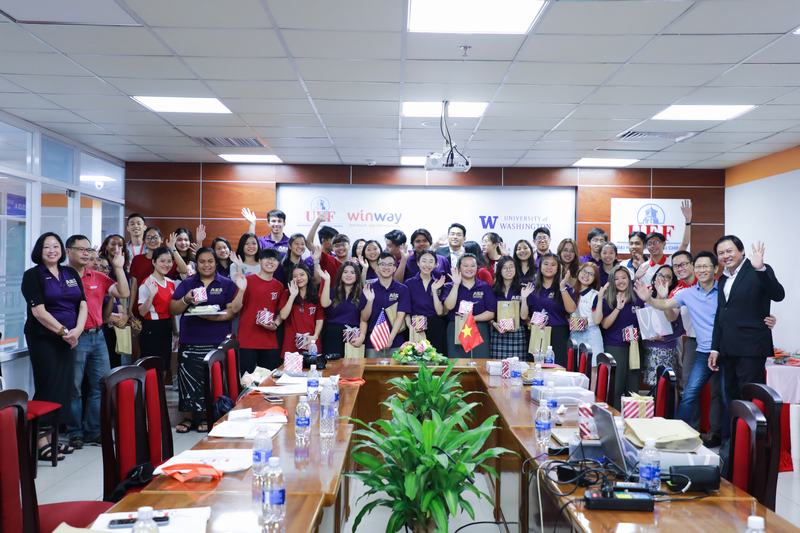 The University of Washington (UW) is a public research university in Seattle, Washington, U.S.A. Founded in 1861, UW is a globally recognized flagship university, a member of the Association of American Universities and classified as an R1 Doctoral Research University classification under the Carnegie Classification of Institutions of Higher Education. As the flagship institution of the six public universities in Washington State, it is known for its research in medicine, science, as well as its highly-competitive computer science and engineering programs.
UW's main campus is situated in Seattle, with two additional campuses in Tacoma and Bothell.
The Academic Ranking of World Universities (ARWU) has consistently ranked UW as one of the top 20 universities worldwide every year since its first release. In 2019, it ranked 10th among the universities around the world by SCImago Institutions Rankings. In 2017, the Leiden Ranking, which focuses on science and the impact of scientific publications among the world's 500 major universities, ranked UW 12th globally and 5th in the US.
Original news: Kim Bằng
Images: Nguyên Võ
Translator: Bích Hà