This year, applicants will apply for admission and adjust their university choices online via the Admission portal of the Ministry of Education and Training (MOET) from July 22 to August 20. To help students make the right decision, Tuoi Tre News, Higher Education Department (MOET), Directorate of Vocational Education (Ministry of Labour, War Invalids and Social Affairs), and units involved will jointly organize an Admission Counseling Day 2022.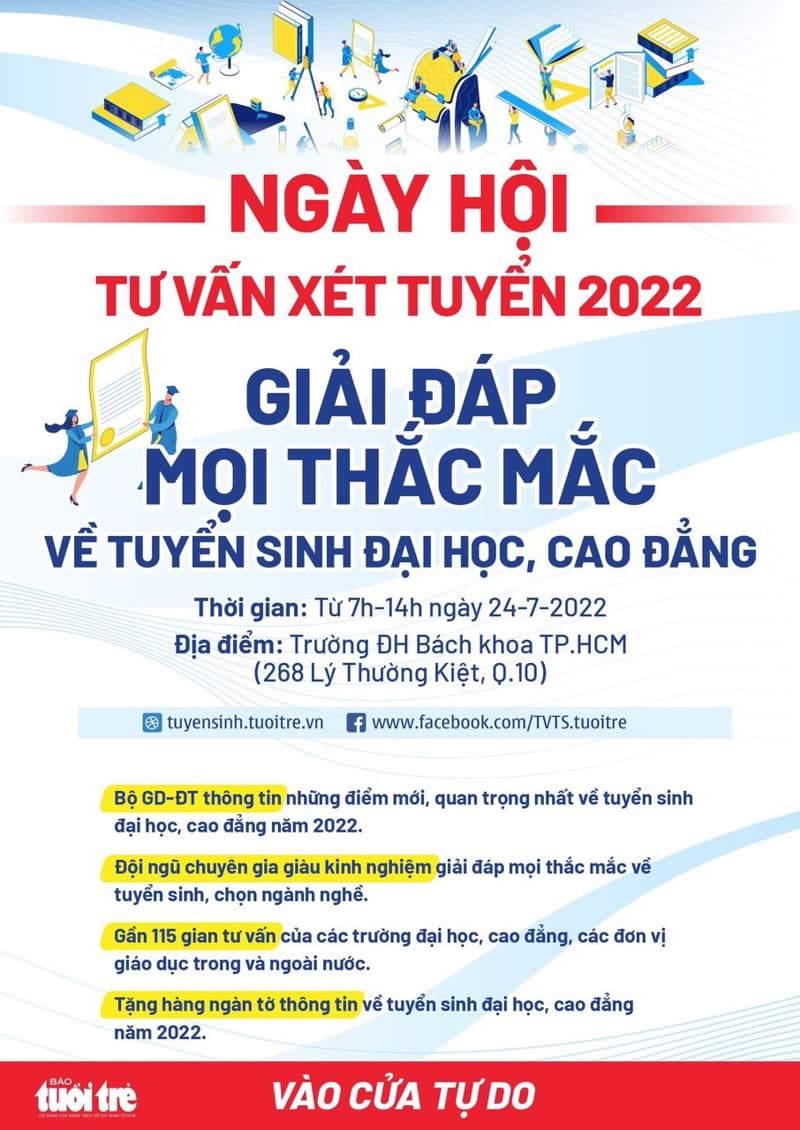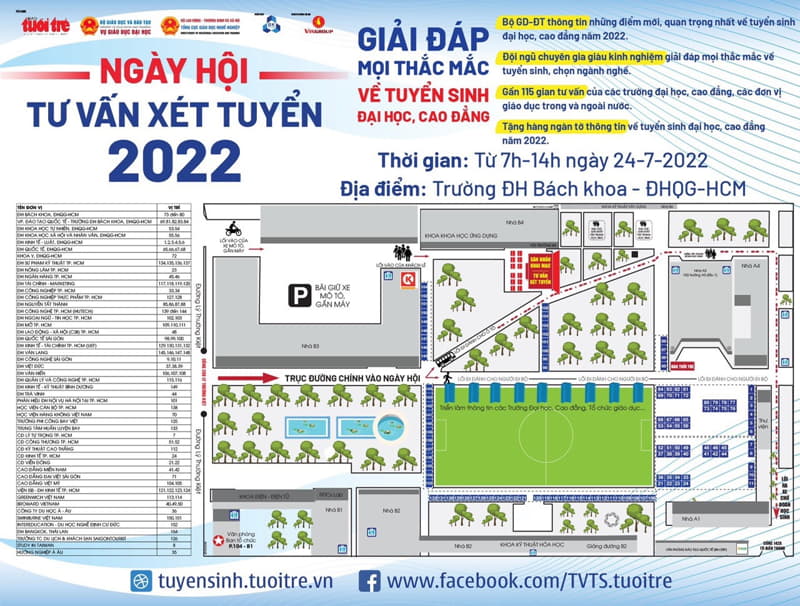 The event will take place on July 24, which is around the time that the high school graduation exam results are expected to be released, with the participation of approximately 100 higher education institutions in HCM City. The Ho Chi Minh City University of Economics - Finance (UEF) is sure to draw high school students' attention with its signature red color and a variety of alluring activities.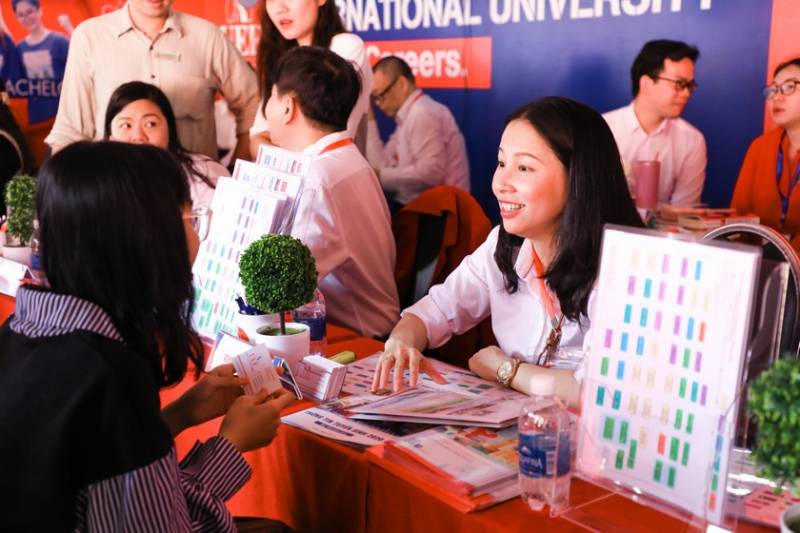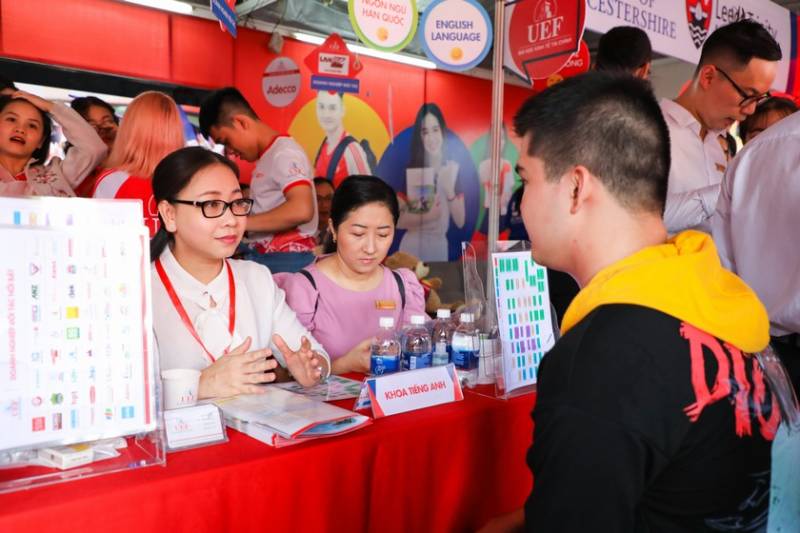 Students will receive advice on their choices to make informed decisions.
The results are due to be announced before the Admission Counseling Day, so students will be advised thoroughly on which options suit their exam result. In particular, at UEF, students and parents will be provided with information related to the University's application methods in 2022, bilingual and international programs, majors, tuition fees, scholarships and job opportunities, etc.

Students have to readjust their goals in case their exam result falls short of the initial expectation, hence getting admission guidance will equip them with more detailed information before making the final choice.

On the other hand, those with good results have several opportunities to reach their dream university. Unlimited times of changing choices will help students make the best decision. In addition to the results of high school graduation exam, which is not the only way to enter a university, UEF will offer other admission methods, such as the high school transcript.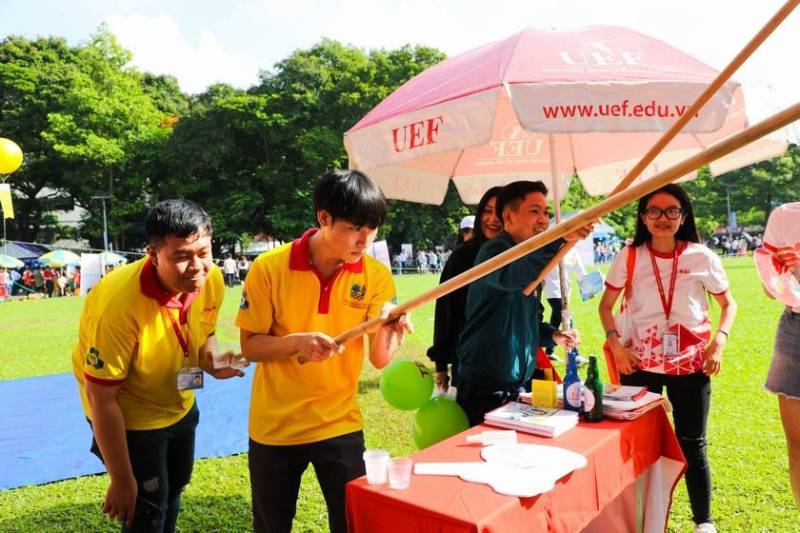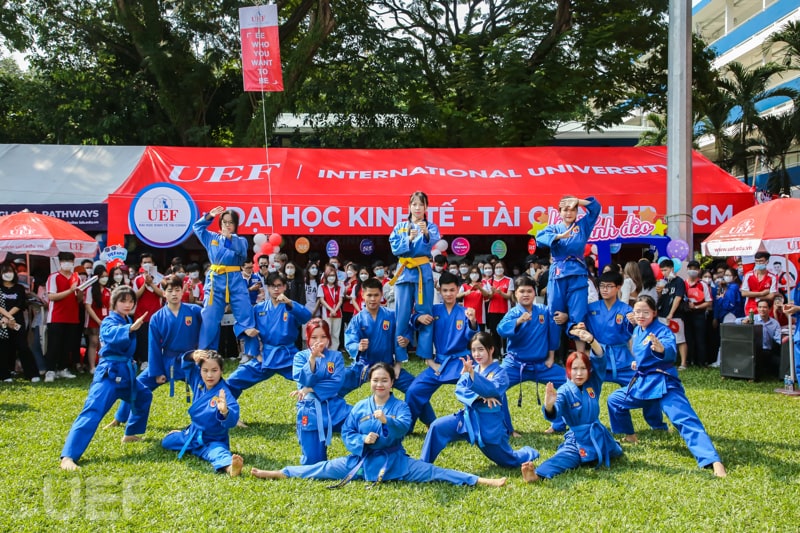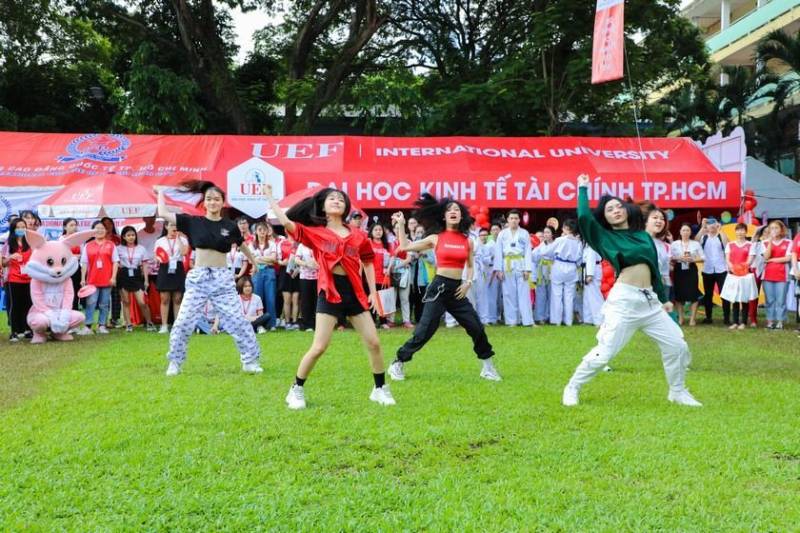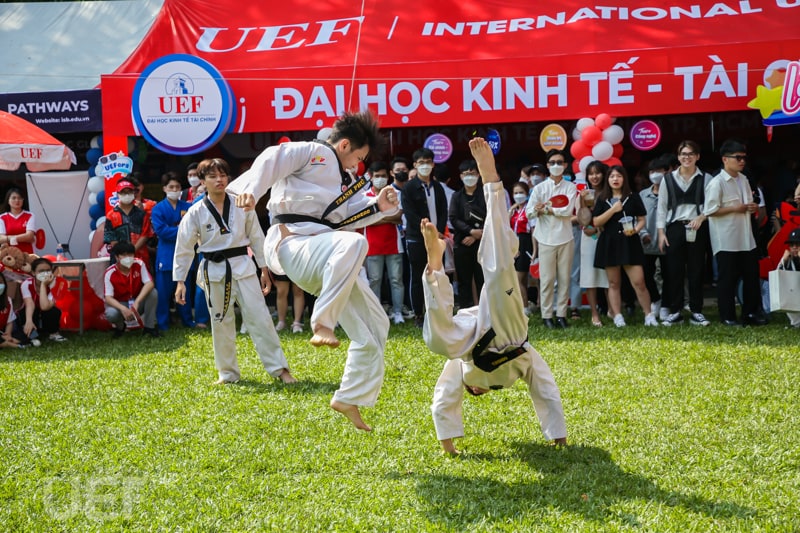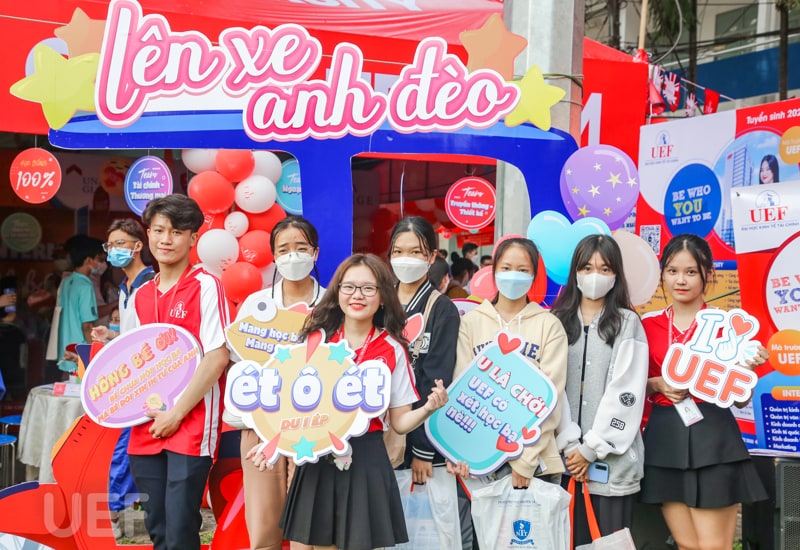 Many captivating games at UEF are waiting for 2K4ers

UEF will also put on a variety of captivating games and musical performances at the booth, where UEFers meet and share their learning experiences with high school students wishing to be a member of the UEF community.

Entertaining performances and fascinating gifts are ready to be shown up on the Admission Counseling Day. Let's visit UEF's booth to discover all the surprises.

Program details:
Time: 7 am - 2 pm, Sunday, July 24, 2022
Venue: Ho Chi Minh City University of Technology, 286 Ly Thuong Kiet, Ward 14, District 10, HCM City.
Location of counseling stalls: 129, 130, 131, 132.

TT.TT-TT