Known for their English proficiency, excellent dynamism and integrating skills, UEF students are facilitated to study abroad in various countries with desirable scholarships.
The scholarships stem from the cooperation between the University and international partners, certifying the University's prestige and position of UEF on the path of education integration.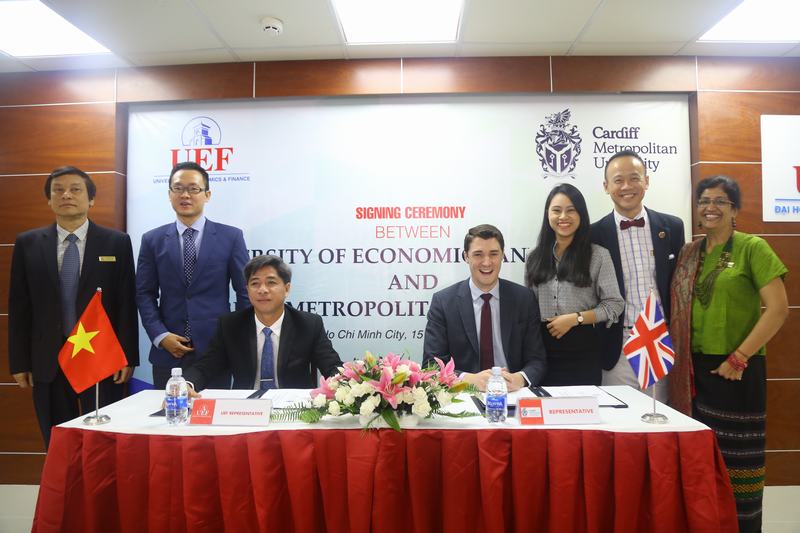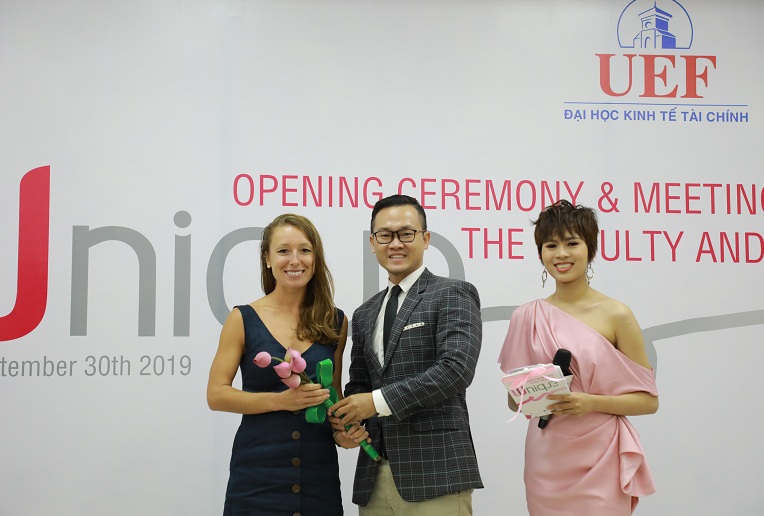 UEF is a strategic partner of many prestigious universities in the world
Notably, with the sponsorship of the European Erasmus+ scholarship program, UEF lecturers and students are presented with opportunity to visit and study abroad. The Foundation picks a selective number of non-European universities that guarantee international conditions such as lecturers teaching in English and graduating from prestigious universities, students meeting professional and linguistic qualifications in accordance with European standard requirements.
UEF is one of the few universities in Vietnam to receive funding after surpassing the fastidious standards of the Erasmus Foundation.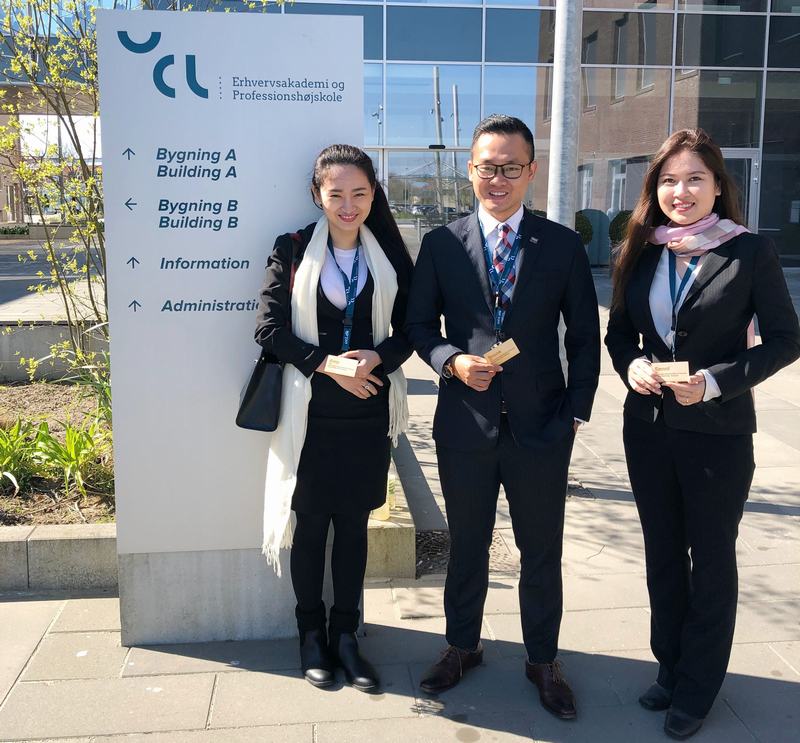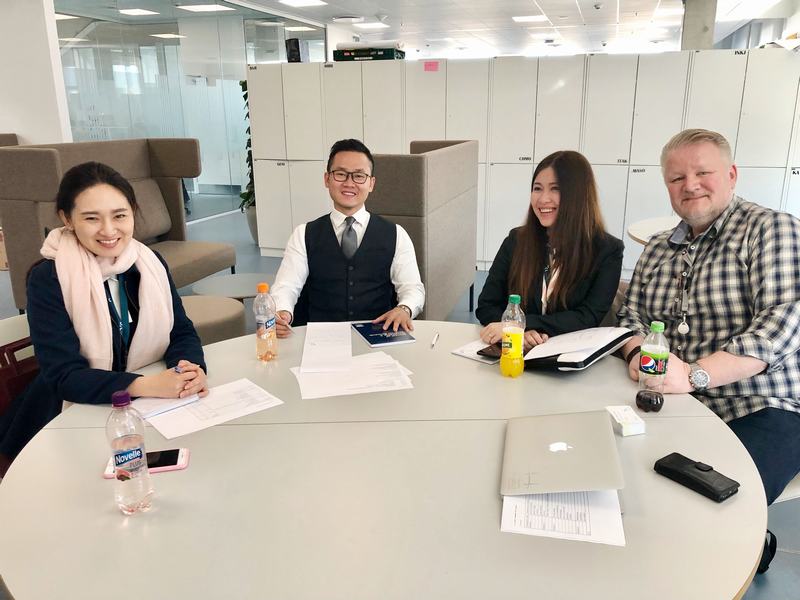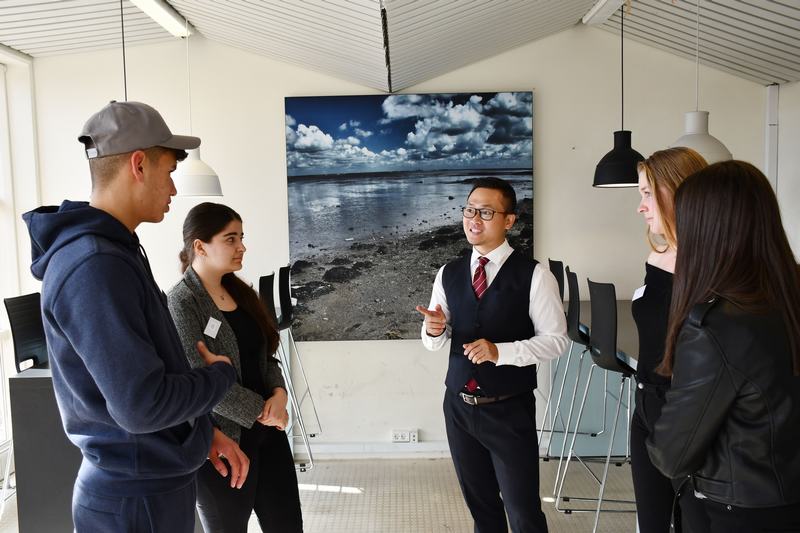 The lecture team of UEF having a working trip in Demark in 2019 which was funded by the Erasmus European Union Foundation.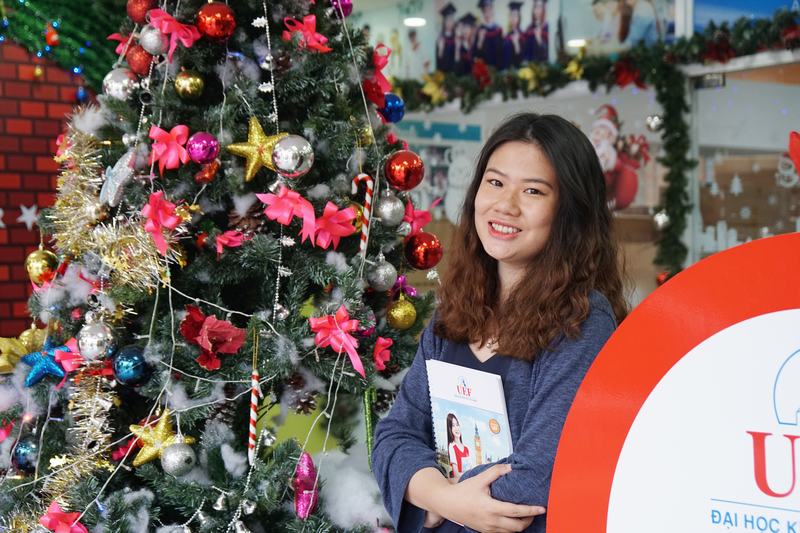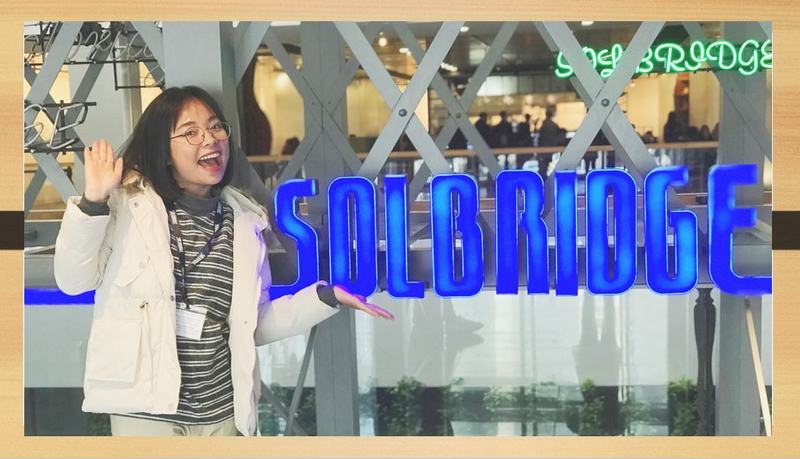 Many students gaining the chance to study abroad thanks to the scholarship offered by international partner universities.
Accordingly, students will be exempted from tuition at Cardiff Metropolitan University during their exchange semester. Especially, students will be supported with living costs as well as round-trip airfare in accordance with the Project.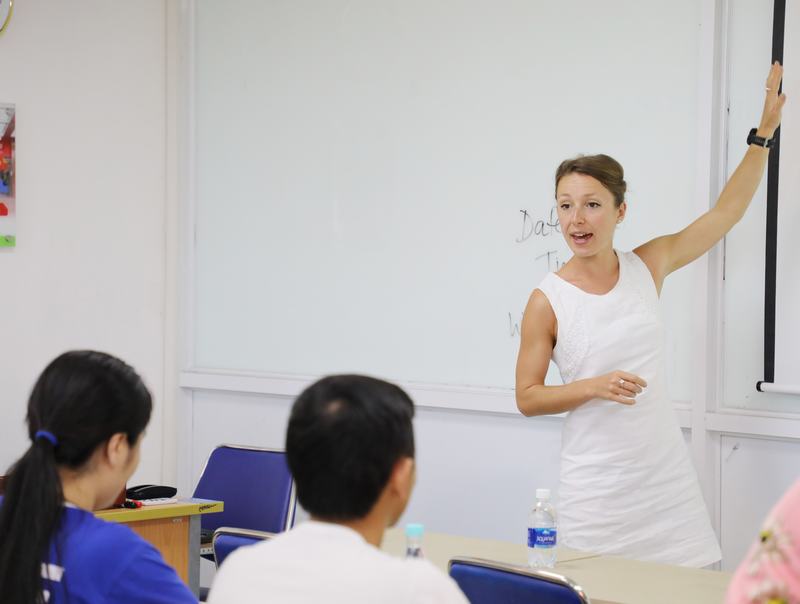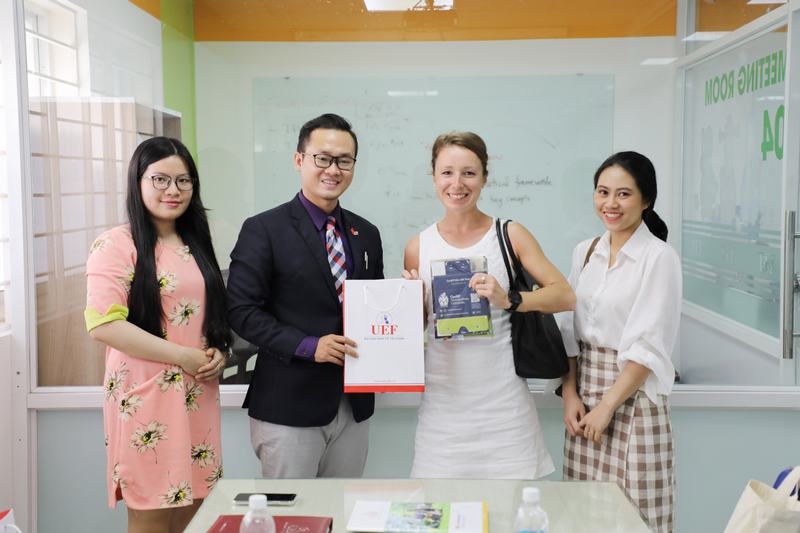 University of Cardiff Metropolitan lecturers coming to teach and discuss cooperation issues with UEF.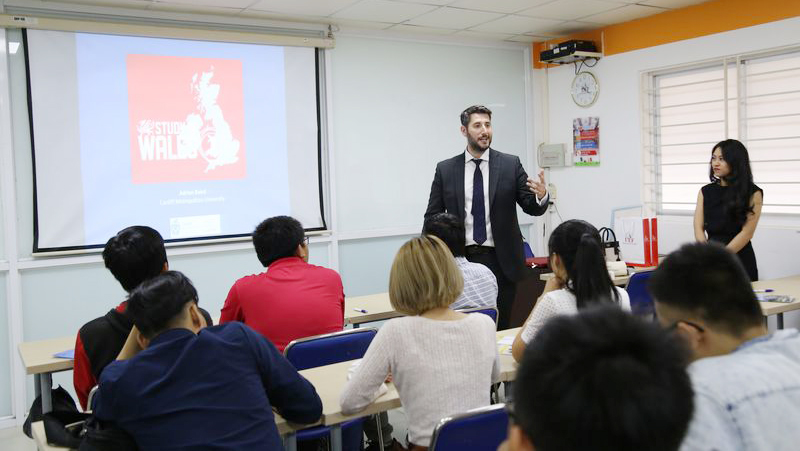 Mr. Adrian Baird – representative of Cardiff Metropolitan University, sharing his experience of studying abroad to UEF students.
Academic results are recognized according to the University's regulations for students participating in the exchange program under the bilateral cooperation between UEF and partner universities.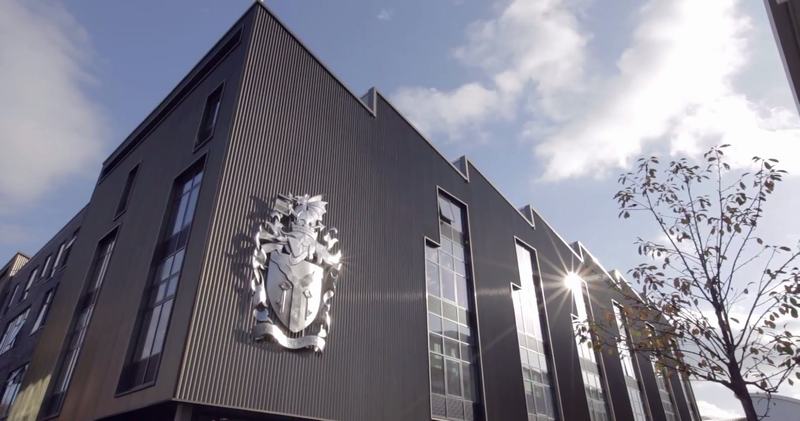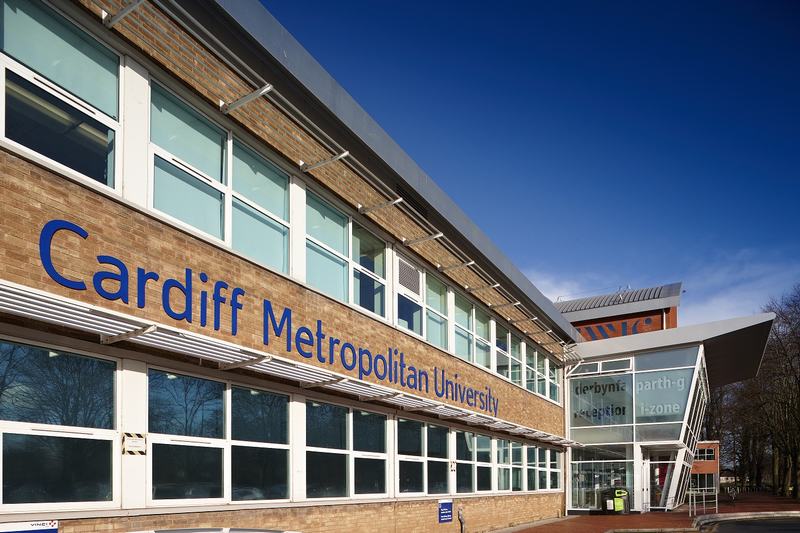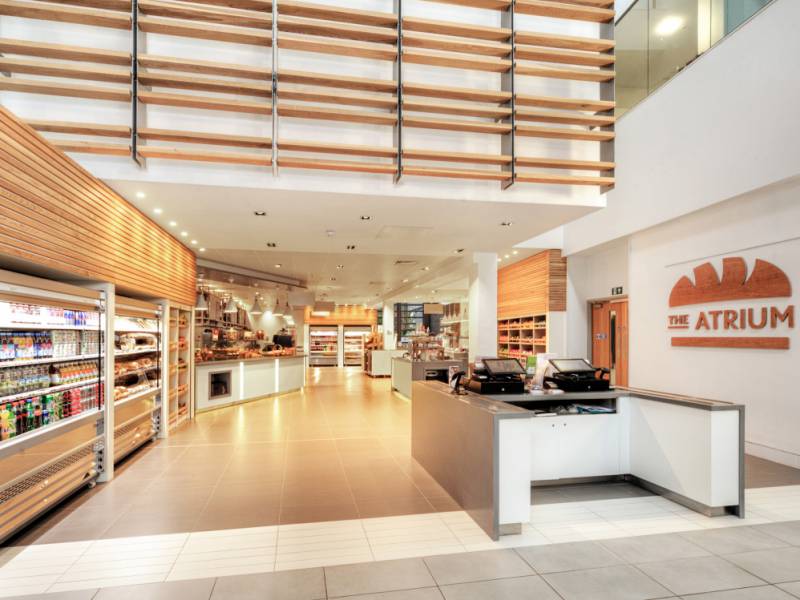 Cardiff Metropolitan is voted as one of the top universities in the UK
Students having any interest in this scholarship, please carefully note down the following information:
1. Total time of participation:
09 months (starting from September 2020)
2. Target:
Maximum of 02 students
3. Subjects and Conditions to participate:
- Students completing at least 02 semesters at UEF
- Students earning a GPA of each semester from 3.0/4.0
- Students with an IELTS certificate of 6.0 or above (in which no skill is below 5.5)
Note: Partner universities only accept IELTS certificate, not TOEIC and other domestic certificates.
4. Obligations of matriculated students:
- To pay the fee for consultation to UEF at the time of matriculation: VND5,000,000 per student (including fees for consultation, certification and nomination document transfer to partners, visa application support (students affording visa fee by themselves), etc.);
- To pay tuition fees for subjects considered as equivalences in accordance with the regulations of UEF before departure;
- Tuition fee is applied with enrollment scholarship at UEF (if any);
- Academic results after considering equivalent recognition are the criteria for maintaining student enrollment scholarship for the following academic year at UEF (if any);
5. Documents to be prepared:
- Motivation letter and study plan;
- Academic transcript in English (with completion of at least 02 semesters at UEF);
- Copy of passport valid for at least 06 months up to September 2020;
- IELTS certificate of 6.0 or above (in which no skill is below 5.5);
- Letter of recommendation;
- Health certification.
Students prepare documents and submit directly to the UEF International Institute.
For more information about the program, please contact:
UEF International Institute (4
th
floor), 141-145 Dien Bien Phu, Ward 15, Binh Thanh, Ho Chi Minh City.
Tel: 028.5422.1374 – 028.5422.6666 (400), Ms. Tu Anh.
Email: international@uef.edu.vn
TT. TT-TT