The final round of the 22nd Euréka Scientific Research Student Award 2020 took place on November 27, including the competition of the authors and groups of authors of 175 subjects from 91 universities, colleges, and academies nationwide.
At the "finish line", UEF students introduced 3 trending topics regarding the 4.0 era and the increasingly "flourishing" youth startup movement, including:
"Researching and applying blockchain technology to build Jobchain education and job platform"
by Le Duy Khanh – a third-year student from the Faculty of Information Technology;
"Building Marketing - Mix strategy for environmental protection products - Applying the startup project of the self-decomposing Product made of potato starch
" by the group of authors including Dang Nguyen Xuan Trong, Nong Van Phuoc, Tran Nguyen Anh Duyen, and Vu Thi Thuy Dung from the Faculty of Economics; "
Gen Z and the trending of personalization, researched through TikTok application users' behavior
" by the group of authors Dang Ngoc Minh Thu and Phan Thao My from Faculty of Public Relations and Communication.
These are also the names that were honored with 3 final third prizes at the ministerial-level Scientific Research Student Award.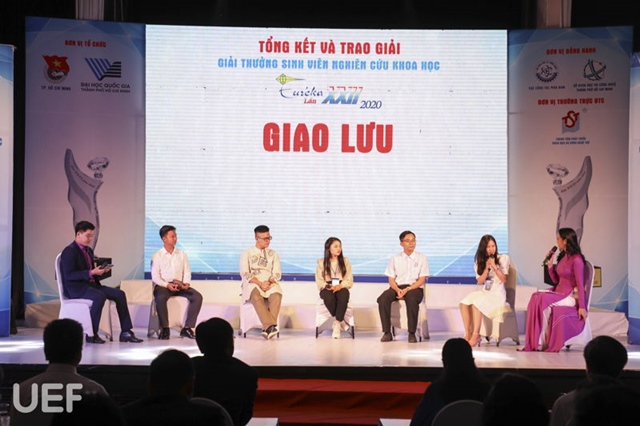 The Euréka 2020 competition's closing ceremony and award ceremony were held on the afternoon of November 28
Competing in Euréka 2020's final round, the contestants' submitted topics have approached many new research aspects, including topical and trending topics which were highly appreciated by the Council of judges. As a result, all three of UEFers' topics were
awarded the Consolation prizes
. Particularly, the topic "
Gen Z and the trending of personalization, researched through TikTok application users' behavior
" also received an
Impressive Introductory Clip award
.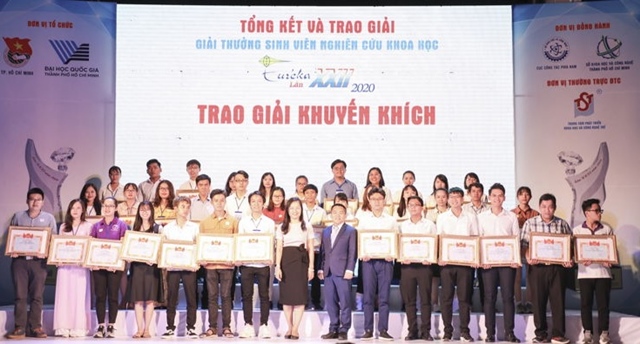 UEF students received 3 Consolation prizes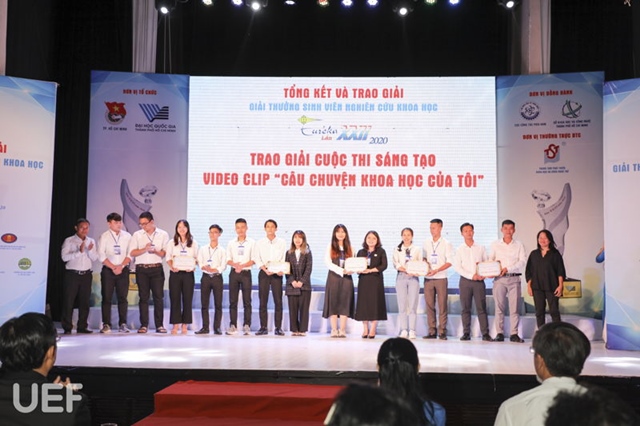 Along with the Impressive Introductory Clip award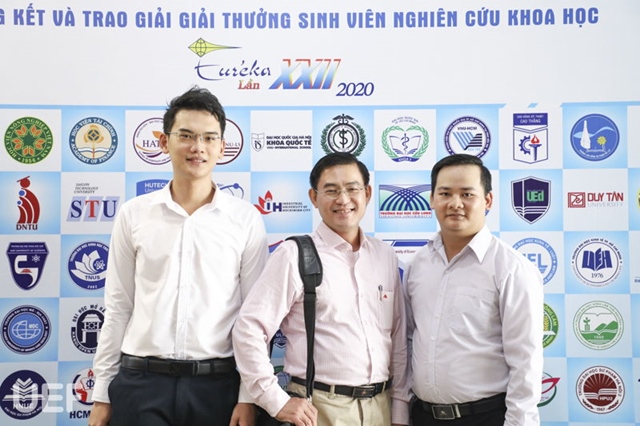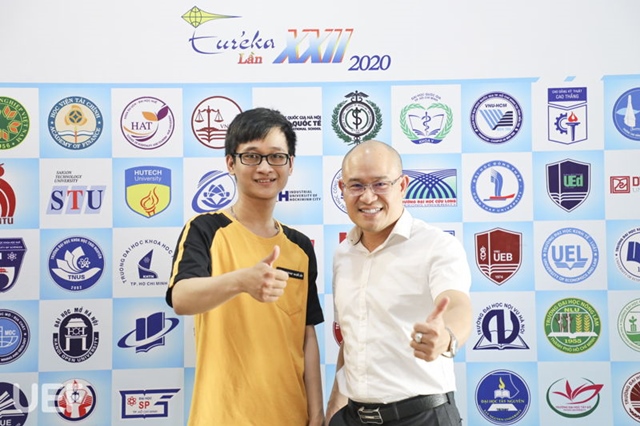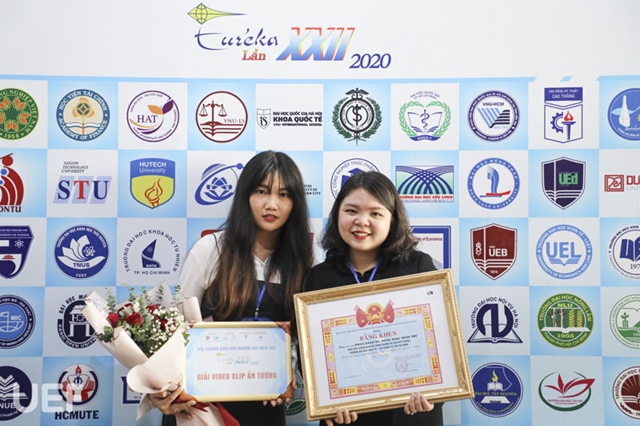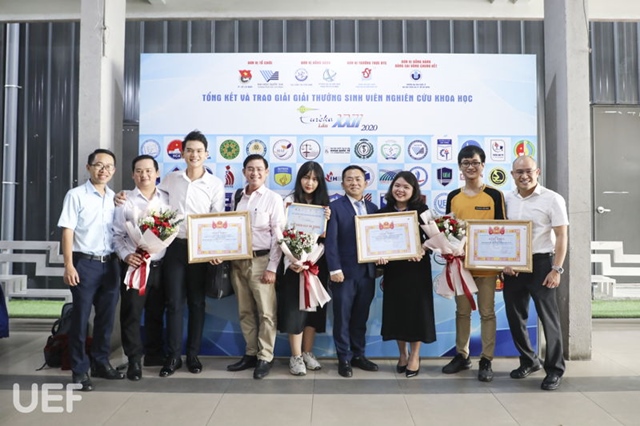 These UEF students gave their best to bring amazing achievements to the university's scientific research movement
Once again, the UEF Family would like to congratulate the students and instructors who have added new hallmarks of achievements to the University's Roll of honor. Hopefully, the achievements gained today will motivate you to thrive on the journey of knowledge and research, thus contributing to passionately spreading the creative and studious spirit to the UEF community of students.