On the morning of December 30, over 200 UEF students attended the "
Happiness Hormone
" sharing session organized by Purple Ribbon organization in association with UEF Center of Services Learning.
During the session, the students got the chance to listen and develop a deeper understanding of "Happiness" with the guidance from experts such as Dr. Ha Thi Cam Huong – Head of the Purple Ribbon Medical Department, Dr. Dao Thi Le Na from Purple Ribbon Medical Department, Ms. Truong Thi My Dung - Head of Purple Ribbon Communications Department.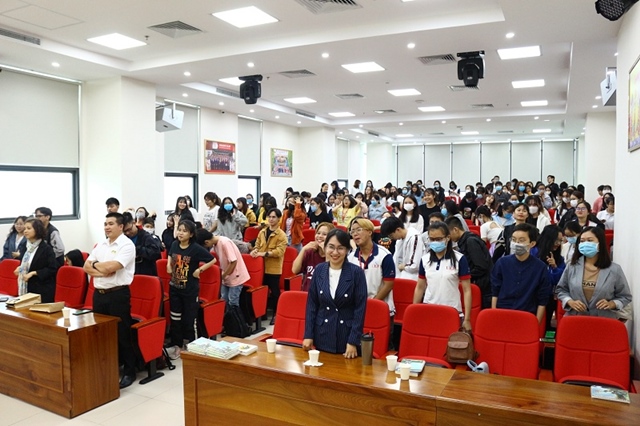 A lot of students attended the Happiness Hormone sharing session
Through many activities that let the audience interact with the guests, the students learned about the factors that create happiness and the positive effects that the "happiness hormone" brings to the body. Accordingly, happiness is not something that's too far-fetched, and each individual can create happiness if scientific methods are practiced properly.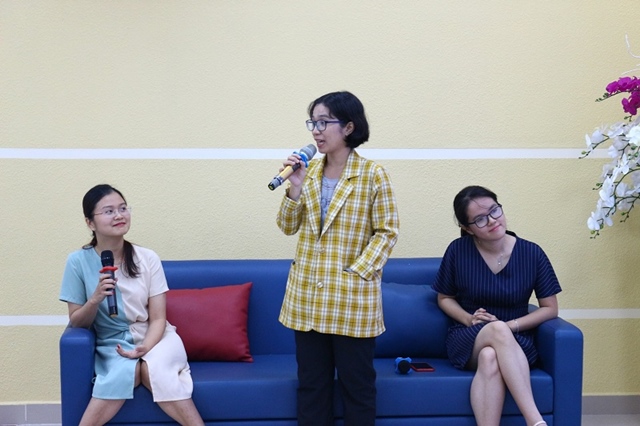 Respectively from left to right: Ms. Truong Thi My Dung, Dr. Dao Thi Le Na, and Dr. Ha Thi Cam Huong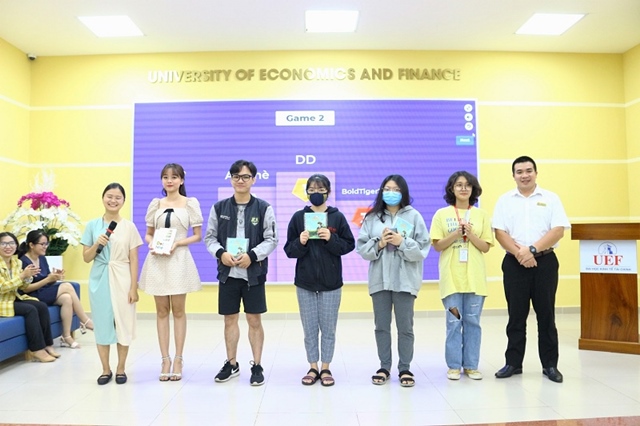 The students participated in the interactive activities to learn about "Happiness" and received gifts from the sharing session
The topic that gained the most interest was "Stress" and how to relieve the pressure caused by studying. With this in mind, the doctors have provided many knowledge and useful recommendations to help the students practice. The thoroughly compiled scientific knowledge with easy-to-understand illustrated instructions from the Happy Handbook would help the students to understand the body and the immune system enhancement method better, thereby reducing the harmful effects of stress so as to effectively study and do more good deeds in life.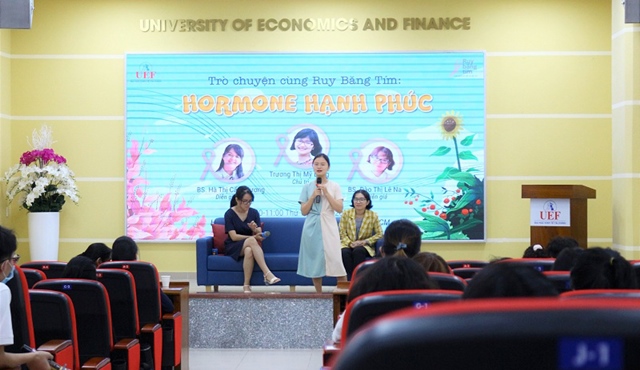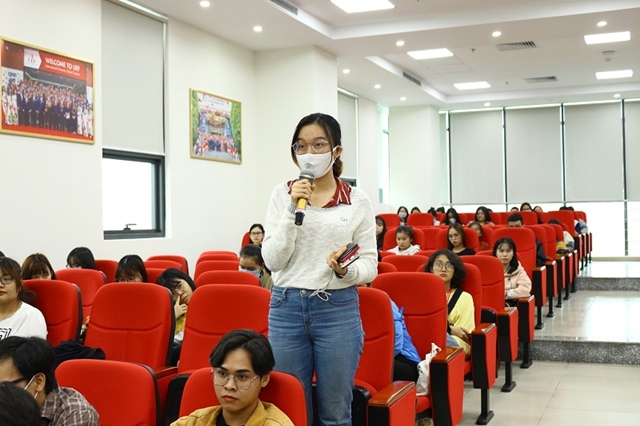 The students talked with the doctors and got pieces of advice on stress reduction
At the same time in the sharing session, the students also received New Year wishes from Mr. Bui Quang Dong - Head of Student Services Department, Director of UEF Center of Service Learning: "Remain optimistic and positive always, it will help you overcome all challenges and welcome the year 2021 successfully and happily".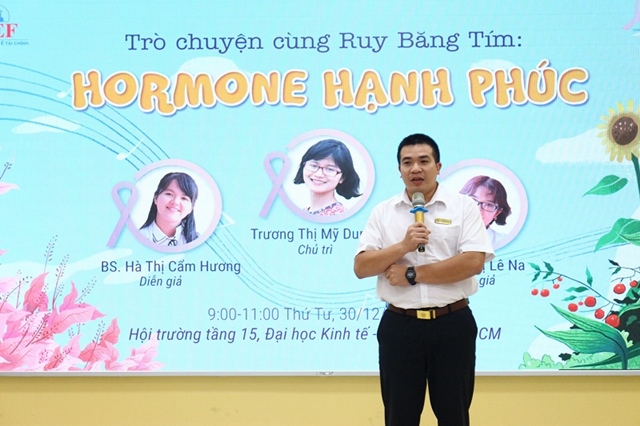 Mr. Bui Quang Dong – Head of the Student Affairs Office, Director of the Center of Service Learning sending students a Happy New Year message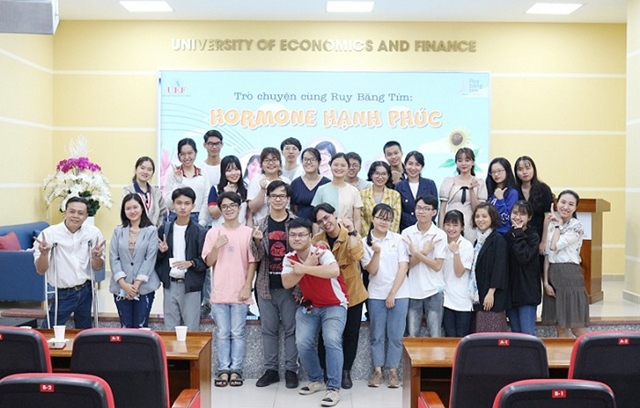 A souvenir photograph of the students and the Purple Ribbon experts
News and Photos: Center of Service Learning