Studying abroad is fast becoming a popular trend for Vietnamese students nowadays, especially for UEFers who, thanks to the university's international learning environment, lose no time in choosing the most suitable countries to continue their education. To help students prepare for that stage, UEF recently held a talk show on "Essential tips to study abroad on a budget" in association with EduNet.
Ms. Tran Xuan Dieu, manager of CityU in Vietnam, and Ms Doan Vu Hong An, EduNet marketing and recruitment manager, represented EduNet at the talk show. On behalf of UEF was Dr. Do Huu Nguyen Loc, Vice President. Other prominent speakers at the show were Mr. Nguyen Tin, an embedded software engineer at Robert Bosch Vietnam and former exchange student at San Francisco State University, and Ms. Nguyen Kim, a CityU alumnus.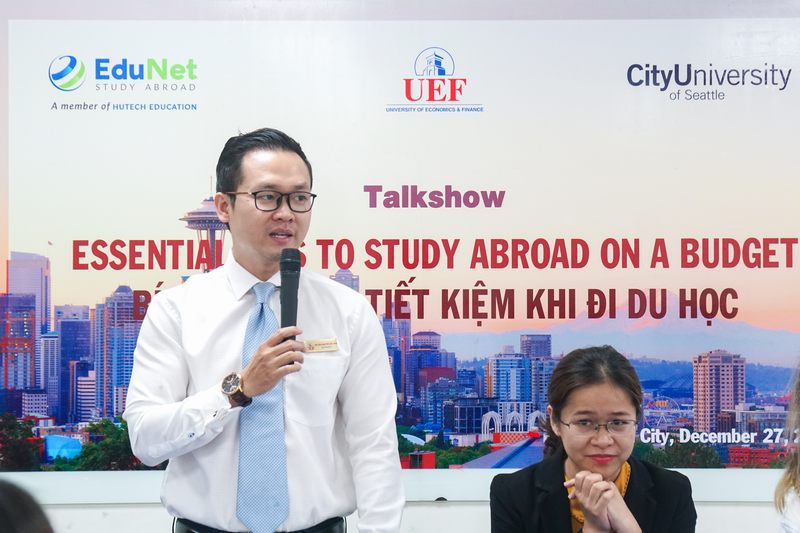 Dr. Do Huu Nguyen Loc, UEF Vice President, and the opening speech
Dr. Do Huu Nguyen Loc, UEF Vice President, began the show by introducing to students the importance of preparations for studying abroad. Ms. Hong An then presented the talk show as a chance for students to learn more about foreign cultures, life abroad, and study abroad opportunities. The speakers, well-versed in studying overseas due to their personal experiences, supplied UEF students with a lot of valuable information, from the advantages of studying abroad to how an international student's life was.
At the show, students also had the chance to find answers to their concerns from the speakers, such as to live at a dorm or not, upsides and downsides of staying in a dorm, the necessity of part-time jobs, language and cultural barriers, benefits of studying abroad, etc. The speakers provided useful advice to UEFers, making use of their own study abroad experiences.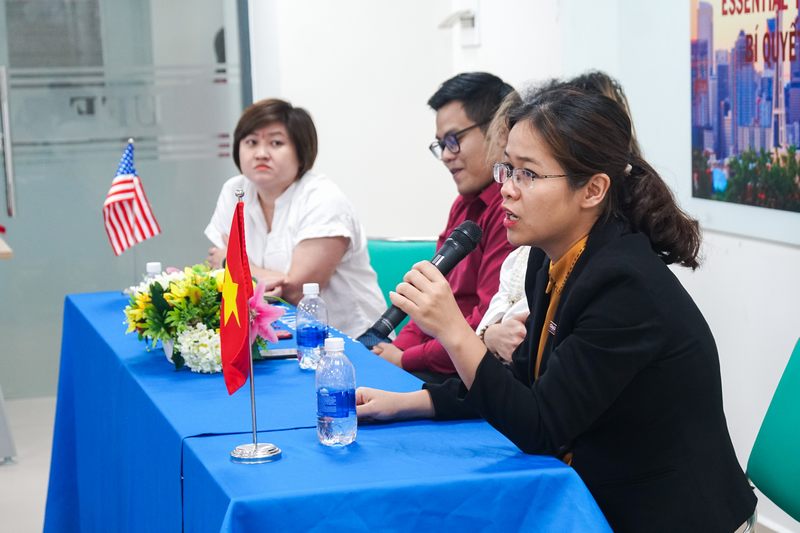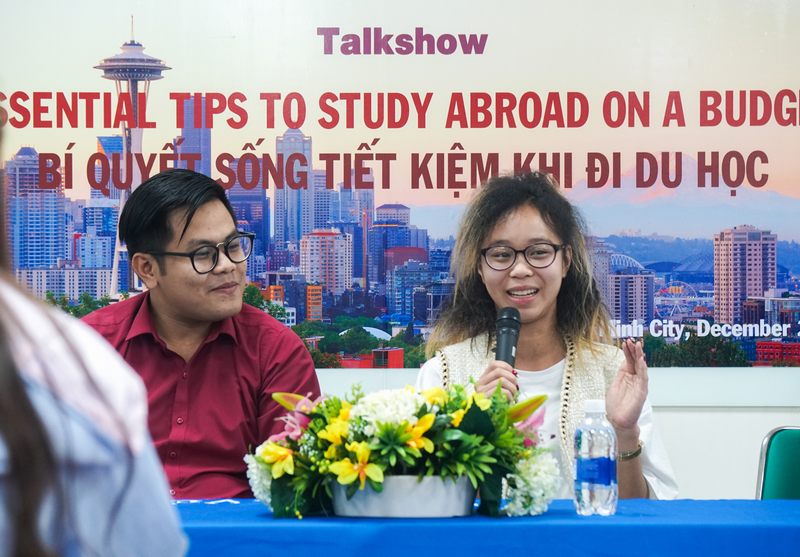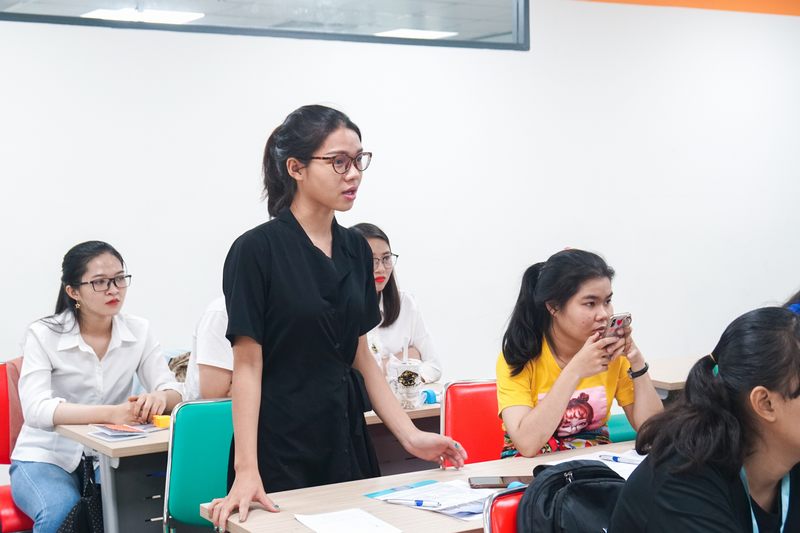 The speakers shared tips for studying abroad and answered students' questions
As part of the talk show, students were also introduced to international programs at UEF, with articulation and double-degree programs as special privileges reserved for UEFers. Students pursuing those programs would receive active support from both UEF and partner universities which may award scholarships to academically excellent students.