On January 9, UEF held a lot of exciting and special activities in celebration of Spring Fest 2020. This is the time for UEF students to recall the meaning of traditional Tet and give an enthusiastic welcome to the Year of the Rat before heading home for a long vacation with families.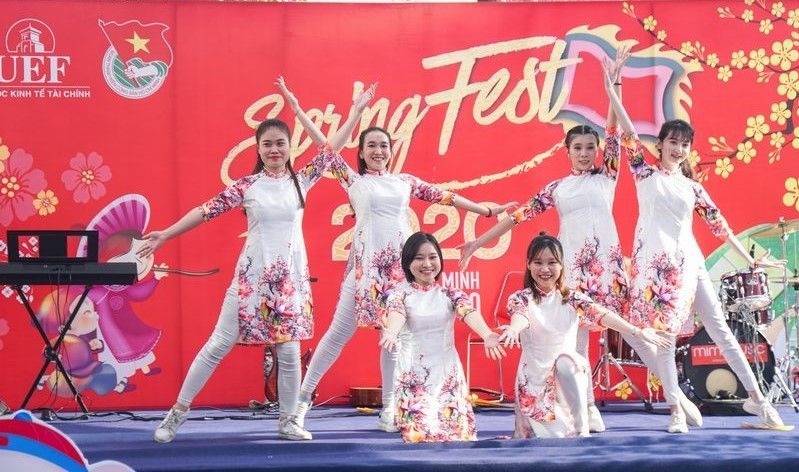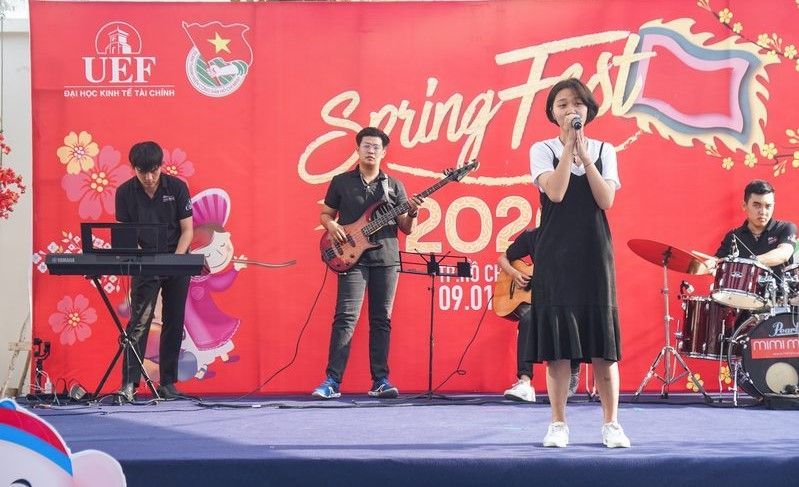 Spring comes in the form of well-prepared music performances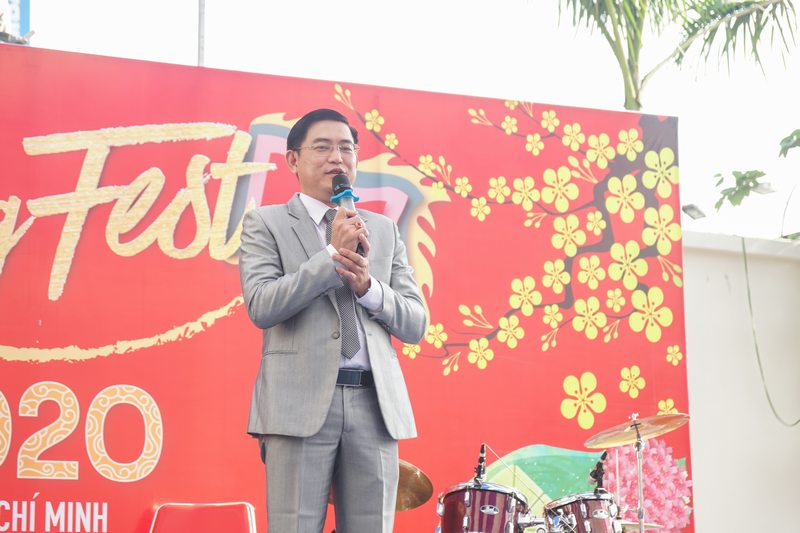 Dr. Nhan Cam Tri, UEF Vice President, made the Spring Fest 2020 opening speech.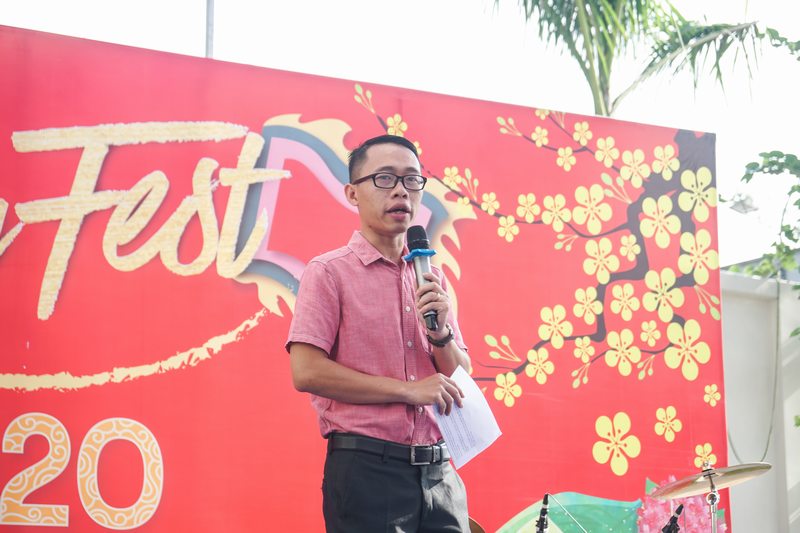 Mr. Nguyen Pham Hai Ha, M.A. and Deputy Secretary of UEF Youth Union, introduced the events at Spring Fest.
This year's Spring Fest welcomed many guests of honor: Ms Trinh Kim Chi, Merited Artist of Vietnam, Miss Vietnam 1994 runner-up, President of Board of Trustees of Kim Ngan Plastic Trading Processing Production Import Export; Ms. Le Thi Hong Lien, Trustee of the Canadian International School; Mr. Nguyen Van Sy, Vice Principal of the Canadian International School; film director Pham Chi Tinh, also director of Goc Viet Media; film director Tran Vu Huan, also director of Buc Tuong Nghe Si Broadcasting & Media Production Co. Ltd; Mr. Nguyen Van Hung, Golden Land Co. Ltd; Mr. Doan Ngoc Anh Tuan, Chariman of Doanh nhan Thoi dai moi Club; Mr. Trinh Quoc Thai, editor at HCM City Television Film Studios. The event was also attended by UEF Board of Trustees, Office of the President members, and representatives from the university's organizations.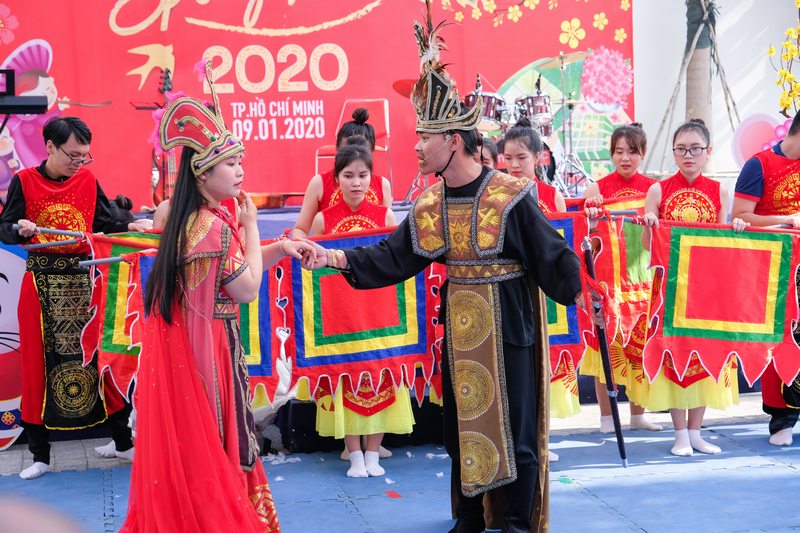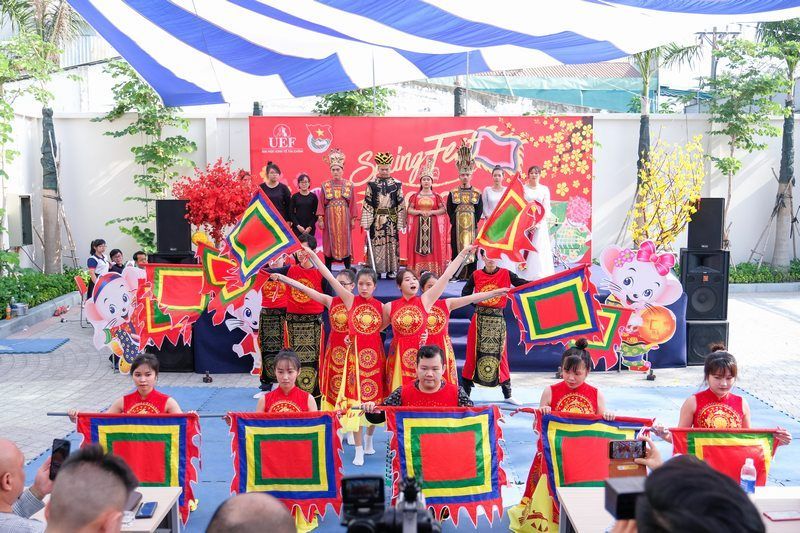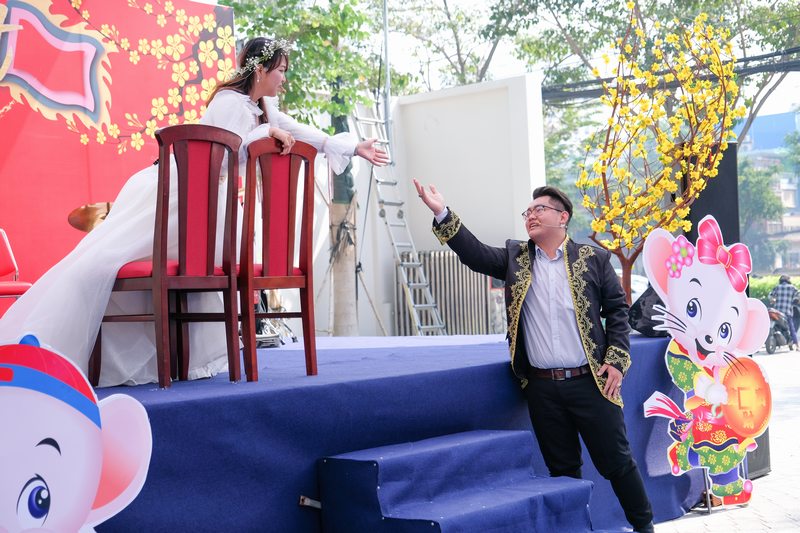 Students showcased their talent for acting through their own plays
A special thing about this year's Spring Fest is the launch of UEF drama club which debuted two great plays: Trong Thuy – My Chau and Romeo – Juliet. In response to UEFers' passionate performances, Ms. Trinh Kim Chi offered a great deal of professional advice and feedback to them.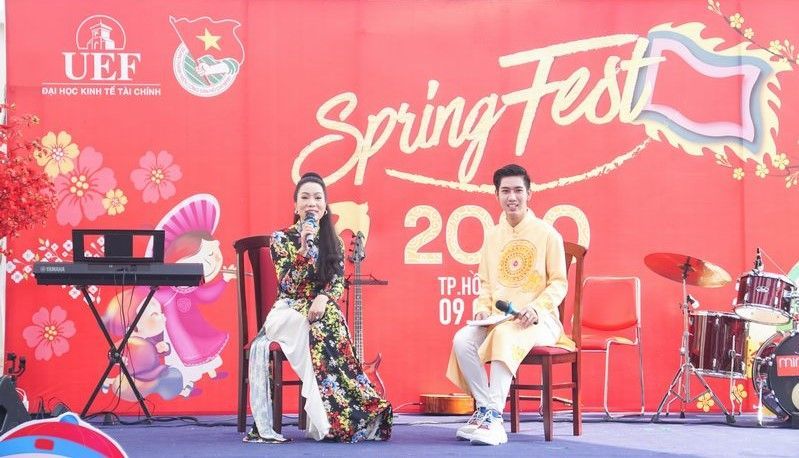 Ms. Trinh Kim Chi praised UEF students' performances
The Vietnamese Tet Fair, which encompassed nearly 20 stalls of various items, foods, goods, etc. for the New Year, brought forth a colorful and nostalgic scene evocative of traditional values. Every item and decoration at the fair spoke of UEF students' great craftmanship. Especially, the "Tao Beauty Contest 2020" was reinvented into a new show called "The Face Tao" which created a thrilling contest for students from all faculties.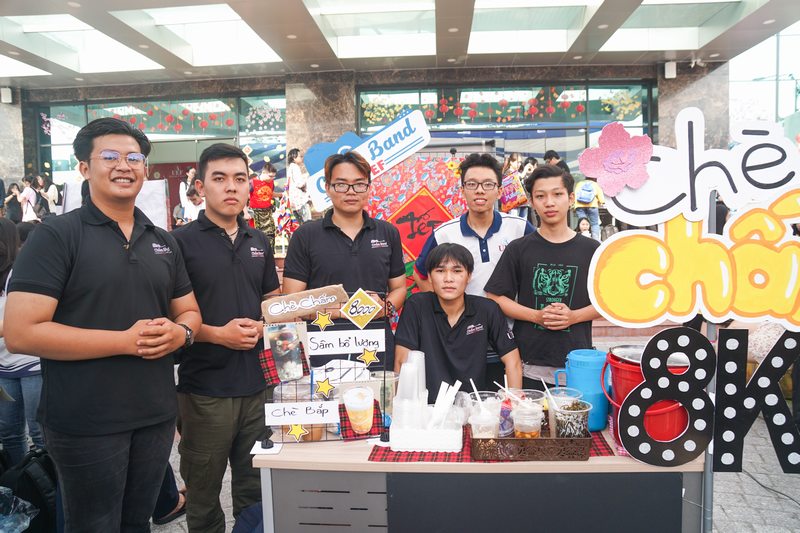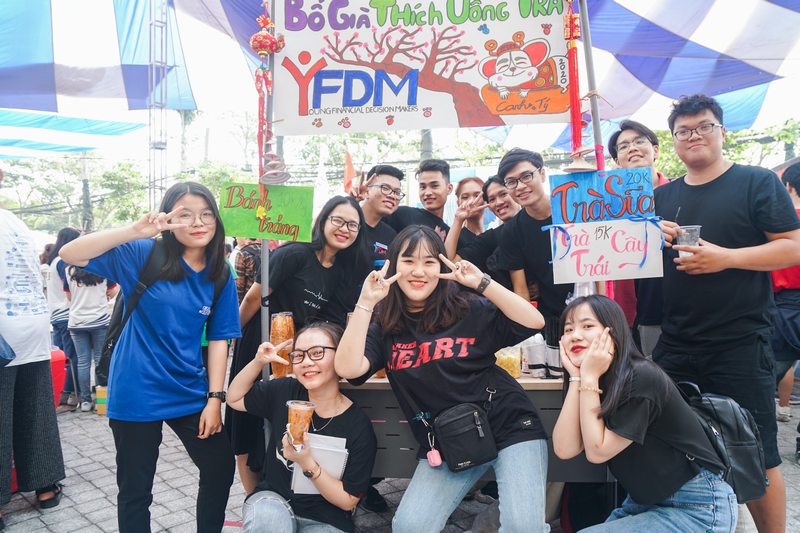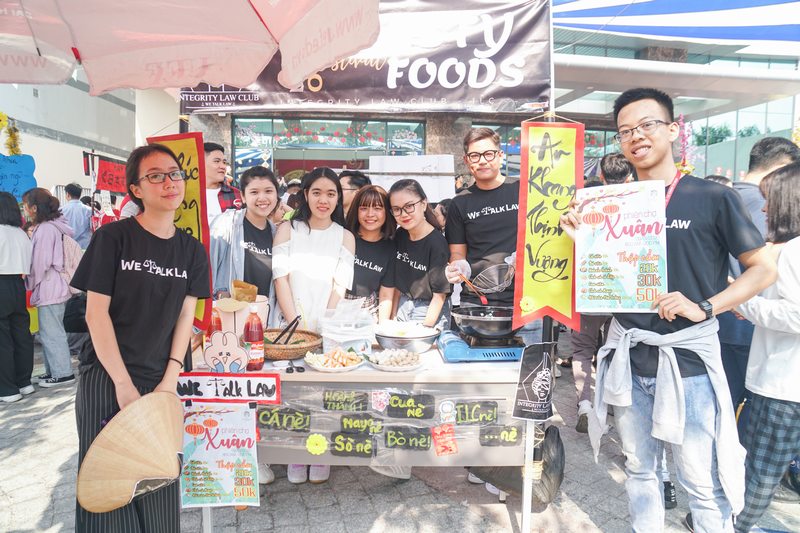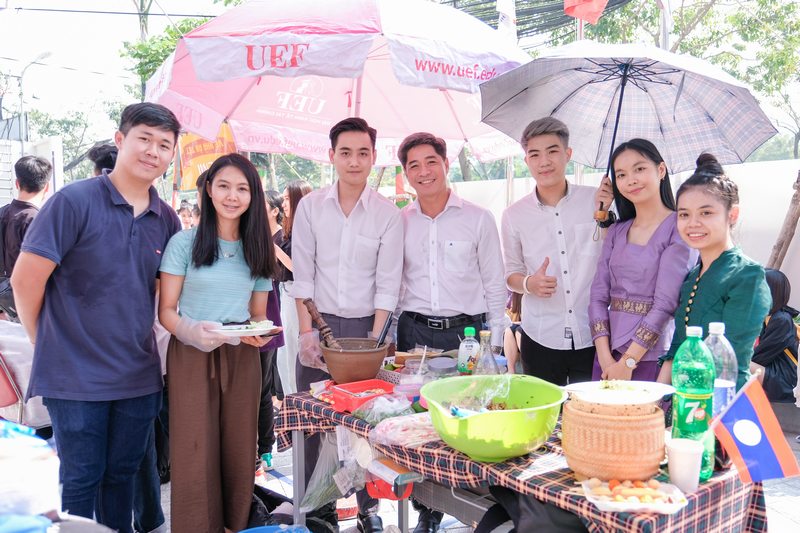 The stalls were beautifully and uniquely designed according to the students' faculties.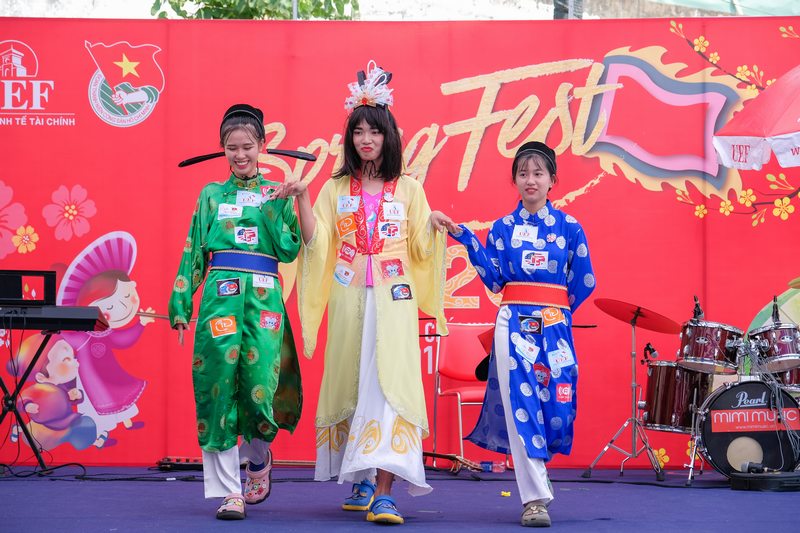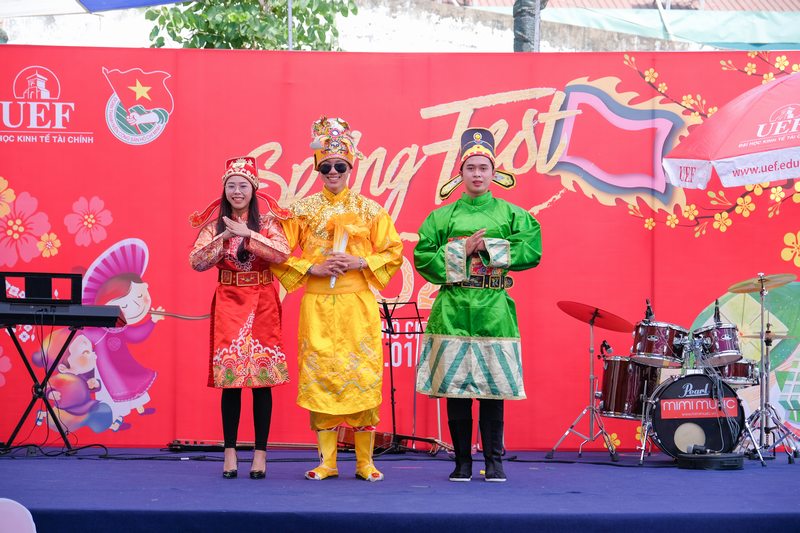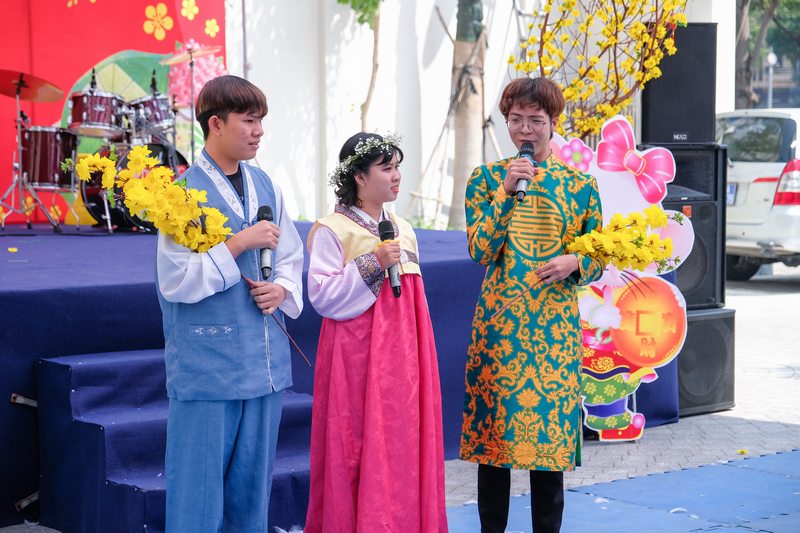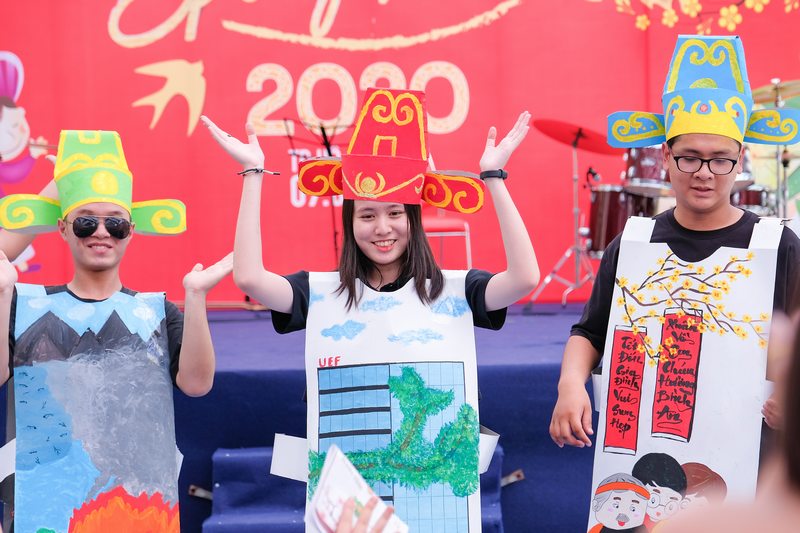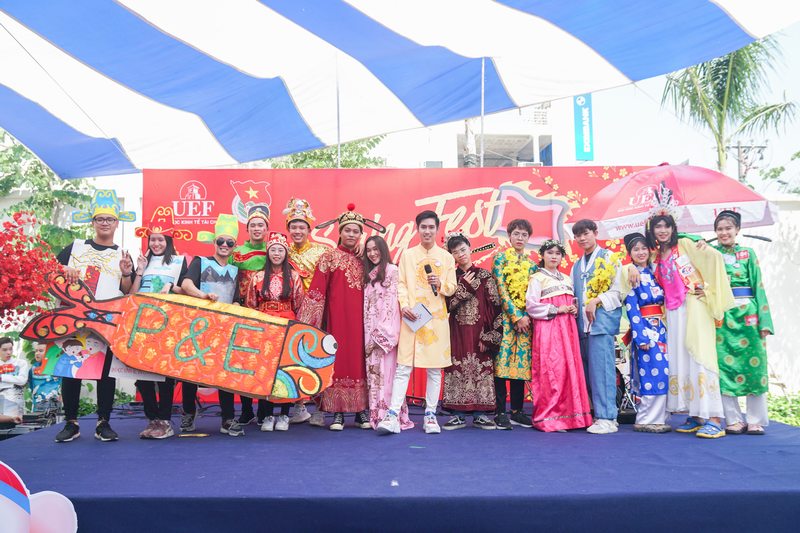 "The Face Tao" competition, the highlight of Spring Fest 2020
Other great activities were student's five-fruit tray decoration contest, staff member's making chung cakes with spectacular products, fundraising lotto for the Spring of Volunteer 2020 campaign, etc. with enthusiastic participation from UEF students and lecturers.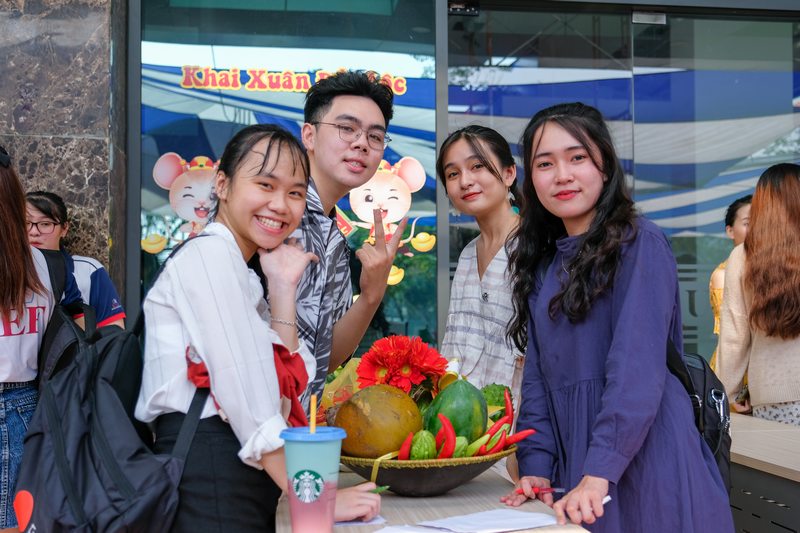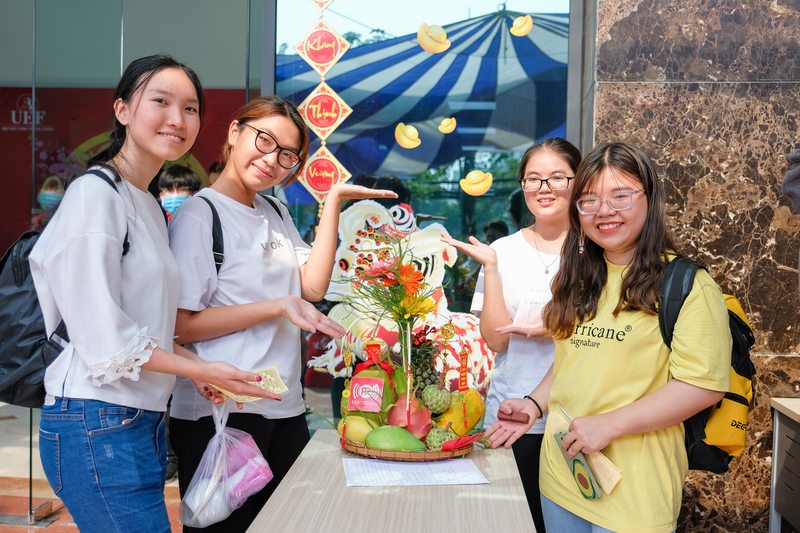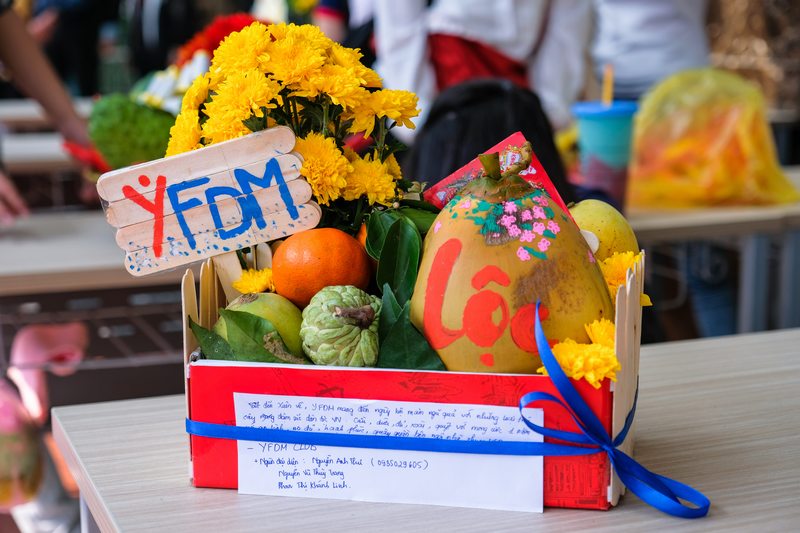 Students showcased their deftness at the five fruit tray decoration contest.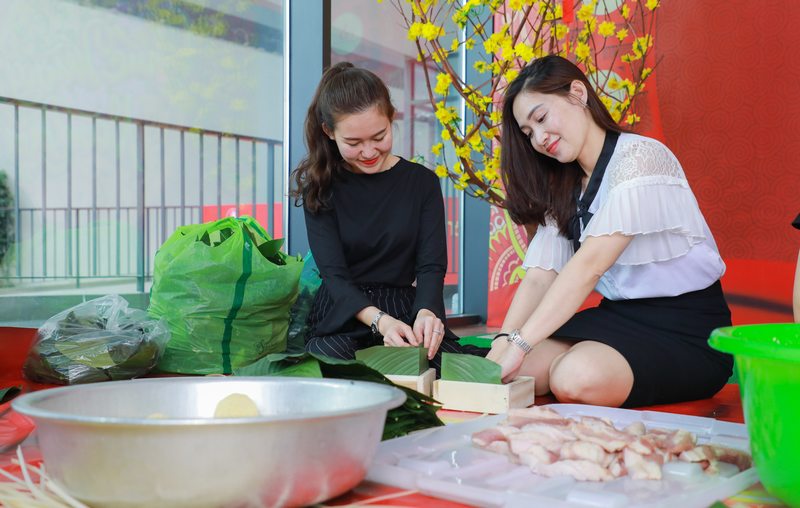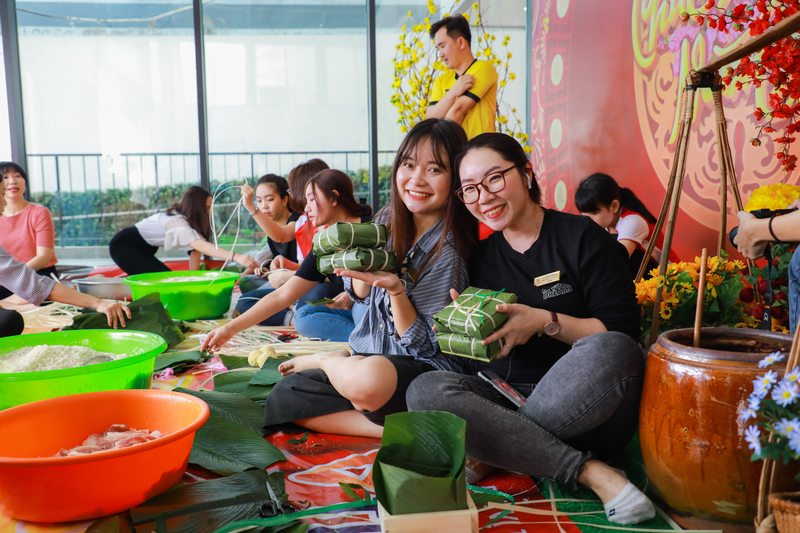 UEF lecturers made chung cakes to raise money for charity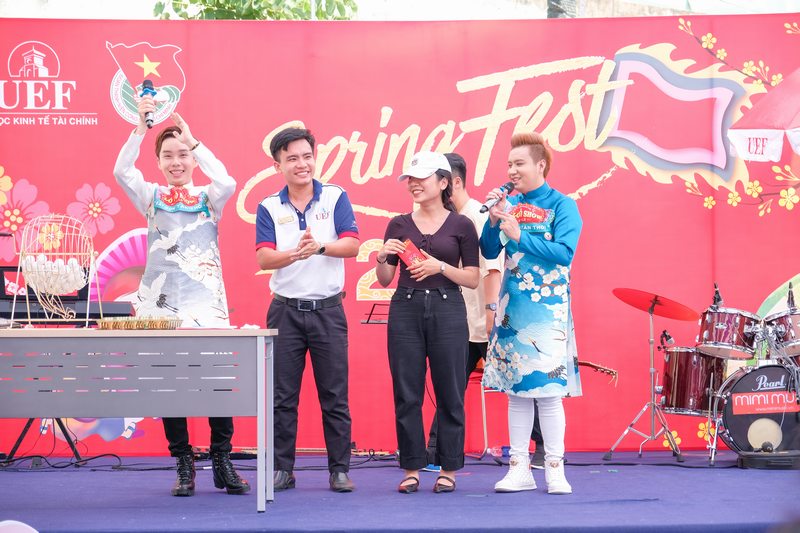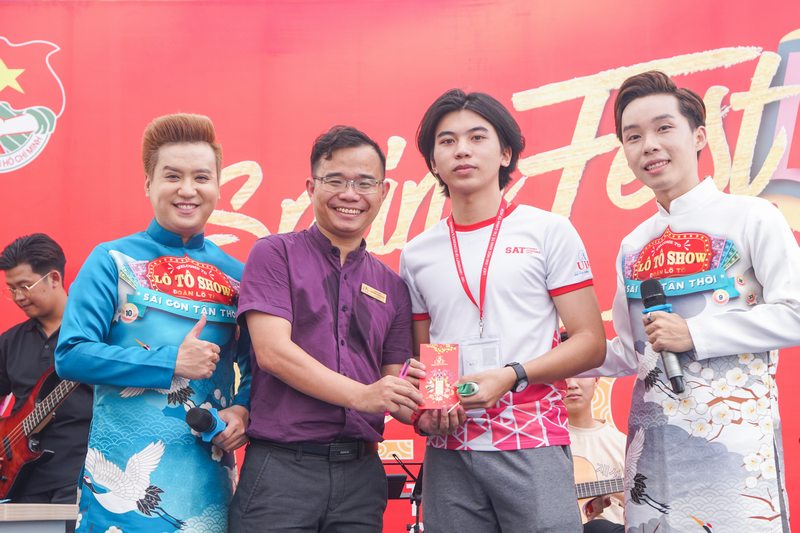 The Spring of Volunteer activity is carried out every spring
The excitement and diversity at Spring Fest 2020 gave students great experiences together at the start of the new year. The event is also a heartfelt Tet greeting from the university to all the students and lecturers. May all members of the great UEF family have a happy Year of the Rat with families and successes at UEF.
Spring Fest 2020 contest results.
The Face Tao 2020
- First Prize : CLB People and Environment Club
- Tao Impression Award: Faculty of English Language
- Tao Jolly Award: Event Committee of Faculty of Public Relations
- Tao Talent Award: Faculty of Public Relations and Telecommunications
Five-fruit tray decoration contest
- First Prize: Faculty of English Language
- Second Prize: Faculty of Public Relations and Telecommunications
- Third Prize: Young Financial Decision Makers (YFDM) Club