Long known for various colorful festivals, specialties, and one-of-a-kind dances, which leave a deep impression on people worldwide, Spain is also an ideal destination for international students due to its advanced education and Western culture.

MAY 31 - This time, the visit of representative, the Universidad Católica San Antonio de Murcia (UCAM) opened up another opportunity for UEFers to study in Spain. And forward-thingking plans on student exchanges were discussed successfully by the two representatives, UEF and UCAM.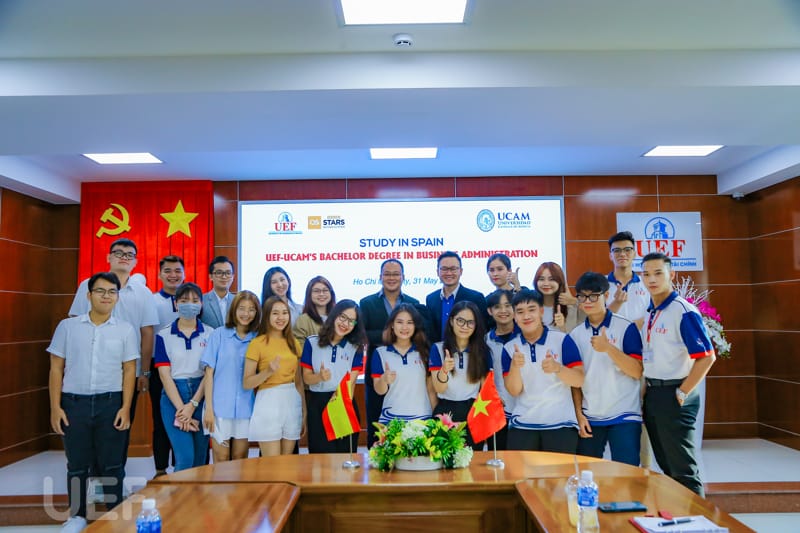 This event paved the way for UEFers to study abroad

The meeting involved Mr. Paul Chan Wei Ti – Managing Director of Asia-Partnership and Strategy at UCAM. From UEF International Institute, there were Dr. Do Huu Nguyen Loc – Vice President & Director, Ms. Huynh Tu Anh – Deputy Director, and UEFers interested in the upcoming programs.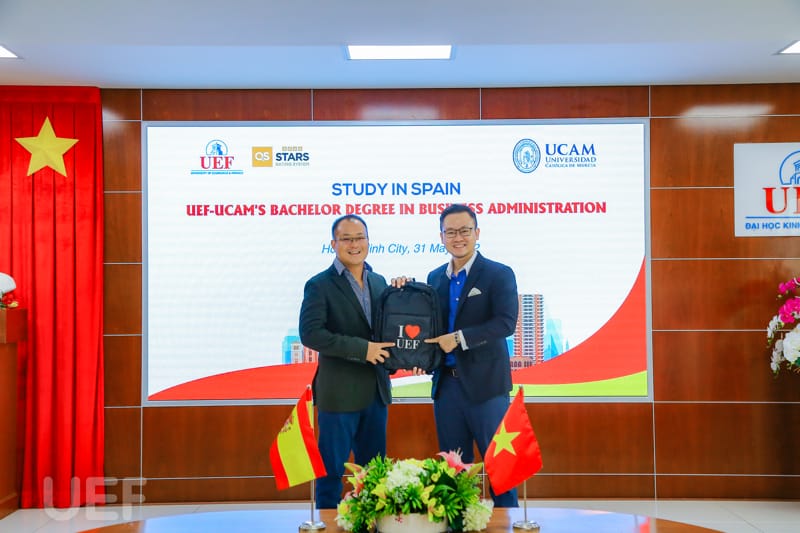 Dr. Do Nguyen Huu Loc presented Mr. Paul Chan Wei Ti a gift

UCAM offered the two exchange and pathway programs. The short-term Winter Cultural Program later this year will allow UEFers to experience and discover the beauty of Spain. The 2+2 Bachelor's Degree in Business Administration is under discussion to be launched for years to come.

The session began with introduction videos showing strengths and current resounding achievements of UEF and its partner.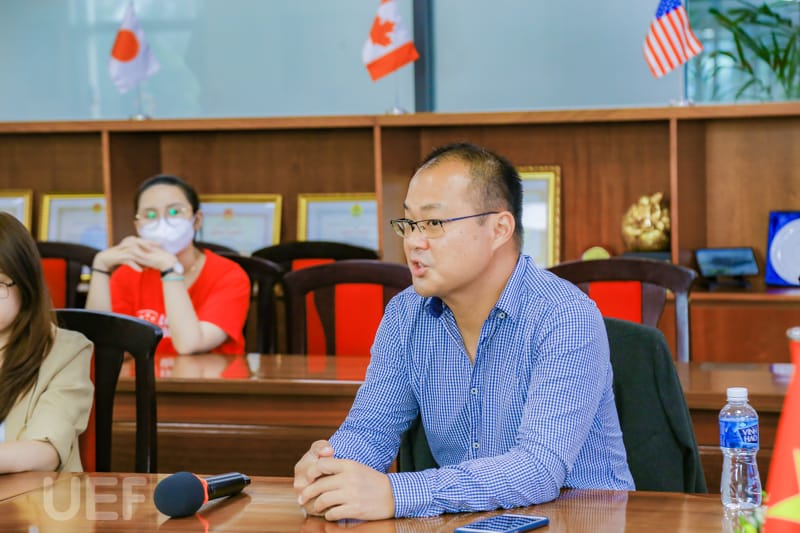 December, according to Mr. Paul Chan Wei Ti, is the greatest time for UEFers to immerse themselves in the Spanish Christmas spirit
Students joining the short-term exchange program at UCAM can participate in basketball and football sports, which are two of UCAM's most notable assets. They can also make friends and share cultures with UCAM students.
As stated by Mr. Paul Chan Wei Ti, studying in an international environment did not emphasize grades as it did in high schools but provided students with an opportunity to participate in real-life activities and projects, and enhance critical thinking and creative capacity. Also, students can broaden their horizons and gain valuable experience in a cross-cultural environment.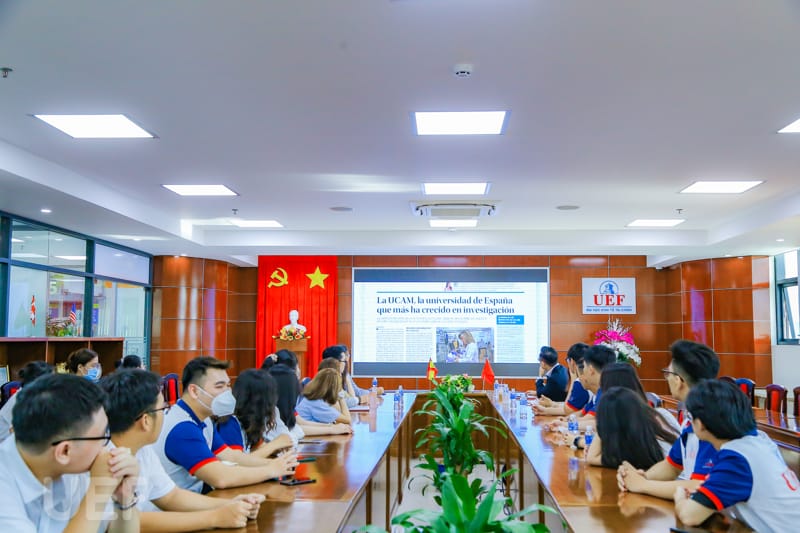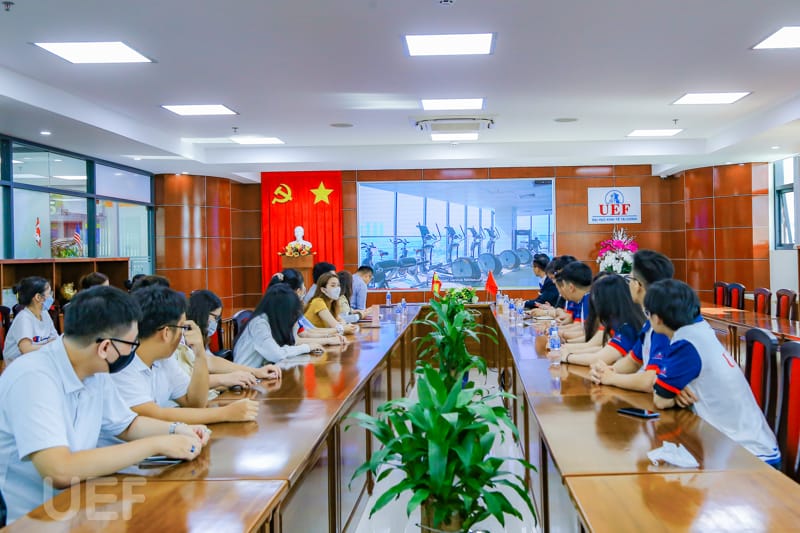 Both universities introduced their institutions through a video streaming

Enjoying a top-rated tertiary education setting at one of UCAM's 30 partner universities from Europe, America, and Asia, in addition to exploring its high-quality programs and Spanish culture, is UEFers' privilege as a part of the upcoming pathways.

The meeting with UCAM is a step forward in enlarging UEF's partner network. Thus, UEFers will be well-equipped with knowledge from different education systems and cultures to get ready for the global integration.

Stay tuned for the latest information on the UEF-UCAM collaboration program.

Minh Hao
Photo: Viet Anh