April 2022, Ho Chi Minh City University of Economics and Finance (UEF) achieved the 4-Star rating from QS (British organization Quacquarelli Symonds). From November 8 to 10, QS organized the International Conference themed "The next big thing: Addressing new opportunities and existing challenges in APAC Higher Education" in Jakarta, Indonesia.
UEF was awarded the QS Stars Certificate (original) by QS
in the presence of many global universities.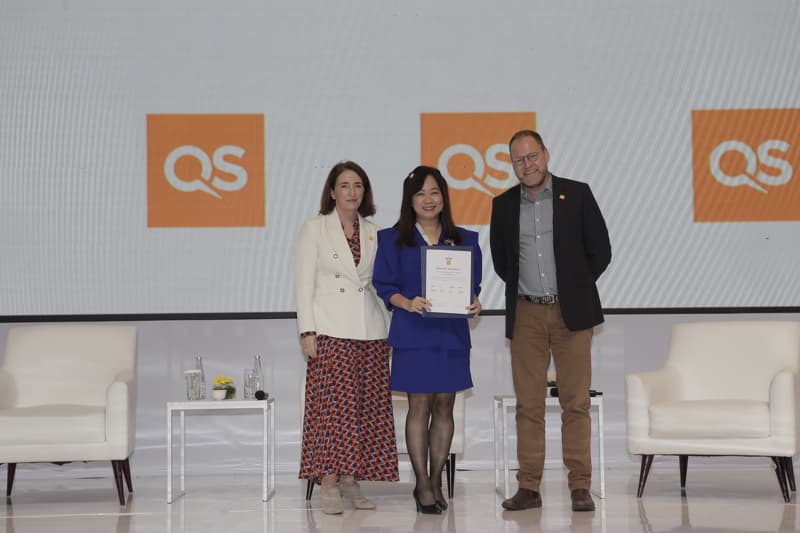 UEF representative, Dr. Ly Thien Trang received the original QS Stars Certificate in Indonesia
The conference featured 1,067 representatives, and delegates from many universities and enterprises in 40 countries around the world. There were 3 universities from Vietnam to receive the QS Stars certificate, VinUniversity and British University Vietnam are also named besides UEF.
UEF representative, Dr. Ly Thien Trang – Vice President introduced UEF methods, experiences and advantages that QS Stars brings to higher institutions. UEF was evaluated by QS as one of the universities with practical methods and experience in obtaining QS Stars effectively within a short time, thanks to its available strengths.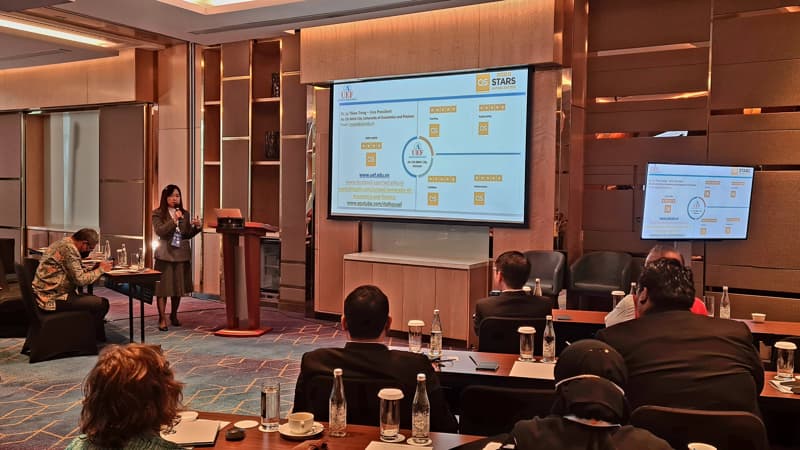 UEF representative provided valuable sharings in the International Conference organized by QS Stars
UEF has achieved the 4-Star rating in the first evaluation, of which 4 out of 8 categories are highly recognized and ranked 5 stars, including
Teaching
,
Employability
,
Facilities
,
Inclusiveness
. According to the results of a student survey on teaching quality, UEF has a satisfaction rating of 93.7%, far exceeding the highest score required by QS Stars (75%).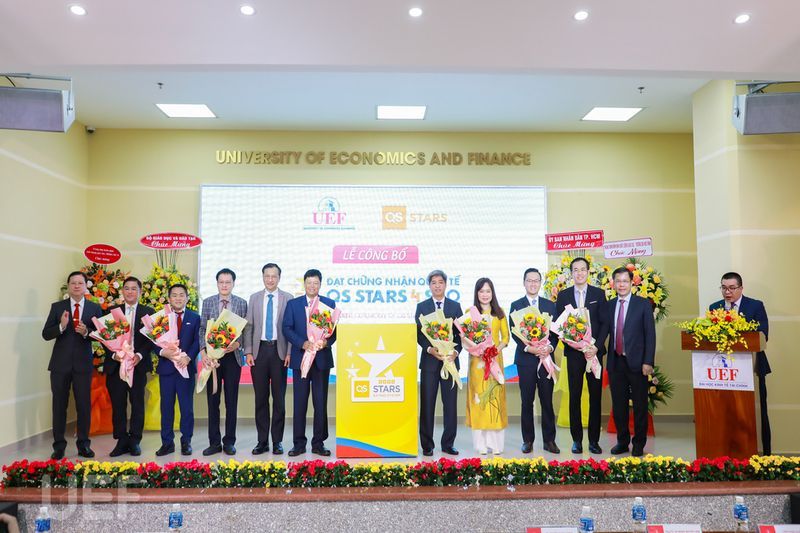 Previously, in May, UEF hosted a hybrid QS Stars and Certificate of Accreditation Award Ceremony
Achieving QS Stars 5-star rating in 4 categories has reflexed UEF's teaching quality. It is the result of university's constant efforts on the path to affirm its position on global education. Once again, congratulations, UEF!