On Feb 12, Ho Chi Minh City University of Economics and Finance (UEF) and Aomori University from Japan met for the second time to discuss about the implementation of upcoming joint programs.
At the meeting were Mr. Nakanishi Ikutaro, representative of Aomori University and Mr. Ito Haruhiko, director of Innovation Factory. UEF representatives included Dr. Do Huu Nguyen Loc, UEF Vice President and Dr. Vo Van Thanh Than – dean of Faculty of Languages and International Cultures along with other Japanese language lecturers.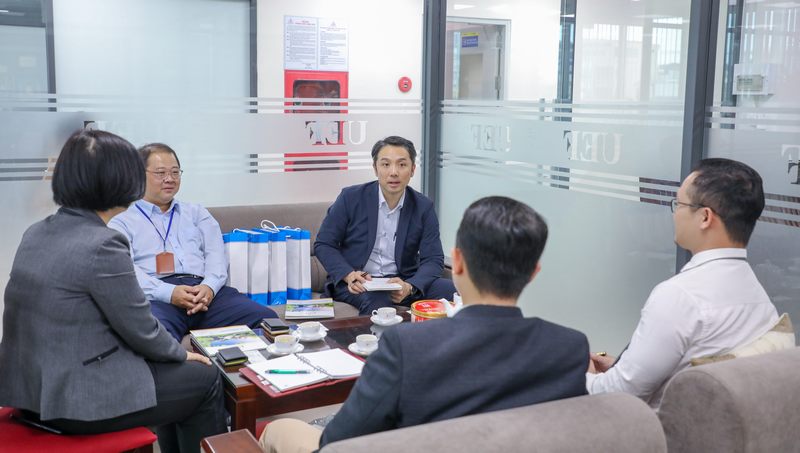 The two universities discussed about upcoming joint programs.
From the outcome of the previous meeting and this visit to UEF, Aomori representatives expressed full approval of the joint programs both sides were carrying out. After that, the two universities entered more elaborate discussions on how to make the joint programs more useful and relevant to students.
In the near future, UEF will promote one-year student exchange program and implement short-term study programs for students at Aomori University for about one to two semesters.
Especially, students whose majors are Japanese Language, Economics or Hospitality and Tourism Management can join in internship programs lasting one week in Tokyo as well as visit Aomori University campus.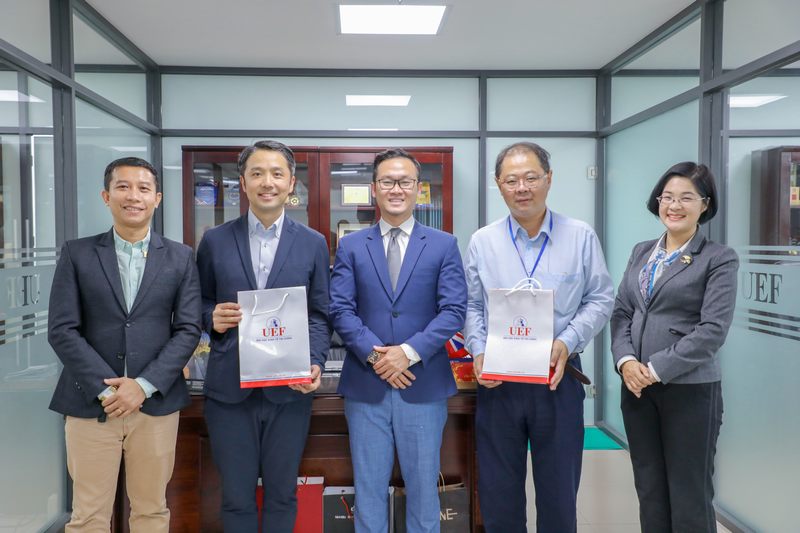 UEF representatives gave souvenirs, marking another successful meeting between the two universities.
In terms of long-term partnership, the two universities also agreed on fostering lecturer exchange and professional development activities for UEF lecturers of Japanese language.
News: Quyen Cuong, Photo credits: The Thang