The signing ceremony was attended by Dr. Do Huu Nguyen Loc – Vice President & Director, Ms. Huynh Tu Anh – Deputy Director, both from UEF International Institute, Dr. Vo Van Thanh Than – Dean, Faculty of International Languages and Cultures. On behalf of IFK, there was Mr. Nguyen Phuong Dinh – IFK Director, and employees.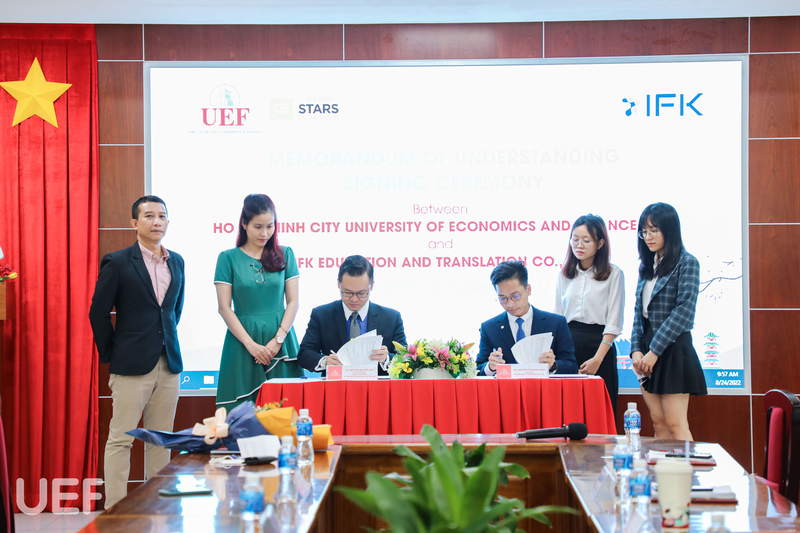 Representatives of UEF and IFK signed the cooperation agreement

UEF consistently places a focus on growing partnerships and entering into cooperation agreements with entrepreneurs across the globe with the focus on internationalization. This provides UEFers with a wide variety of opportunities to study and gain hands-on experience. Japan has been a familiar destination for UEF students for years, but this program stands out because it offers UEFers the international internship opportunities, in addition to short-term program and cross-cultural exchange.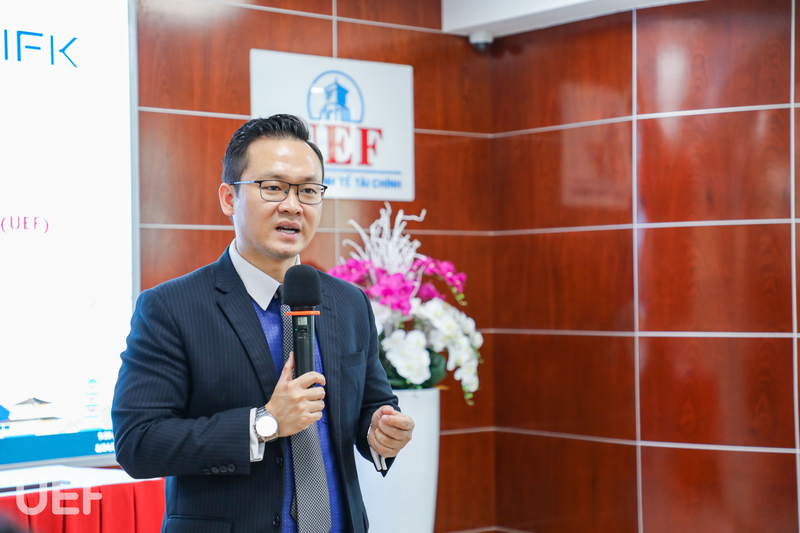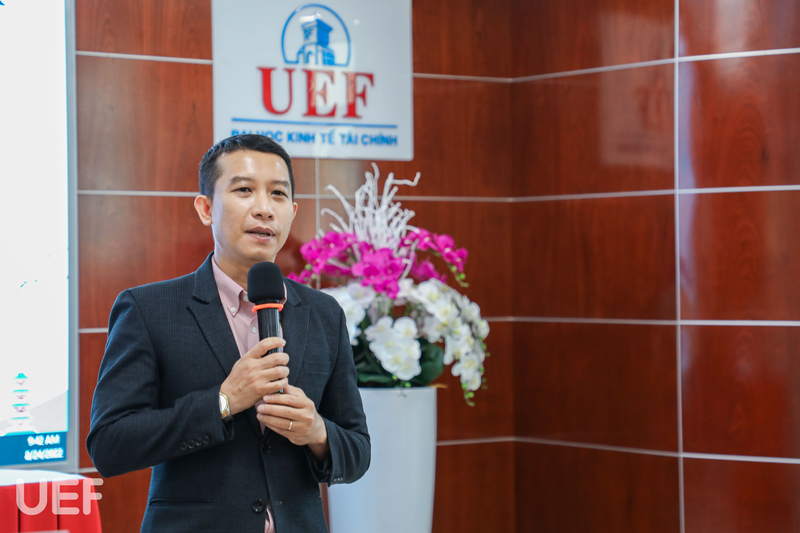 UEF representatives shared about the learning environment of UEF

IFK specializes in providing Japanese language courses, Japanese translation and interpretation training courses, Japanese study abroad consulting services, internship programs, and careers in Japan.
The "Japanese Internship" program, conducted by IFK in association with Japanese partners, aiming to lead UEFers to the chances to practice, improve skills and languages, and understand Japanese cultures at enterprises.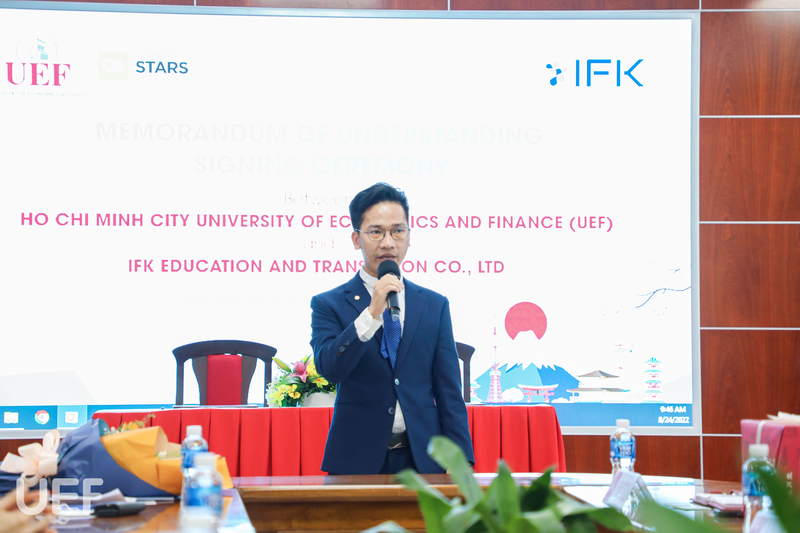 Mr. Nguyen Phuong Dinh with the introduction about the Japanese internship program

Interns will be equipped with housing, wifi, full facilities in both workplace and accommodation, in addition, the students will be supported with daily meals, and internship salary ranging from 15 to 25 million VND per month, the opportunity to experience Japanese culture, and be granted a certificate of internship completion in Japan.

Required fee includes visa applications when passing the interview, round trip flight ticket. For those whose internship lasts for 3 to 4 months the cost is around 15 million VND; 5 to 9 months internship will cost approximately 19 million VND; and for those internship programs last for 9 months or longer will cost roughly 24 million.
The registration process contains: (1) Registration, interview; (2) Documents preparation; (3) Learning Japanese (N3 or higher); (4) Apply for VISA - Exit; (5) Entry – Internship Program; (6) Writing internship report.

For detailed information about the program, UEFers can directly contact the UEF International Institute or the Faculty of International Languages ​​and Cultures, 4th floor, main campus, 141-145 Dien Bien Phu, Ward 15, Binh Thanh District, Ho Chi Minh City.