MAY 31 - UEF and Centria University of Applied Sciences, Finland entered into a Double degree agreement, marking a watershed in international cooperation for both.
The signing ceremony involved the presence of UEF representatives, including Dr. Nhan Cam Tri – Vice President & Dean, Faculty of Economics, Dr. Do Huu Nguyen Loc – Vice President & Director, Ms. Huynh Tu Anh – Deputy Director, from UEF International Institute, Mr. Ly Dan Thanh – Dean, Faculty of Business Administration, Ms. Pham Thi Lan Huong – Deputy Director, Department of Academic Services, UEF faculty members and students. On behalf of Centria, there were Assoc. Prof. Dr. Kari Ristimaki – President and CEO, Mrs. Francesca Cuninotta – Director, Transnational Education and Talen Boost, and Mrs. Huong Thai – Southeast - Asia Affairs Specialist.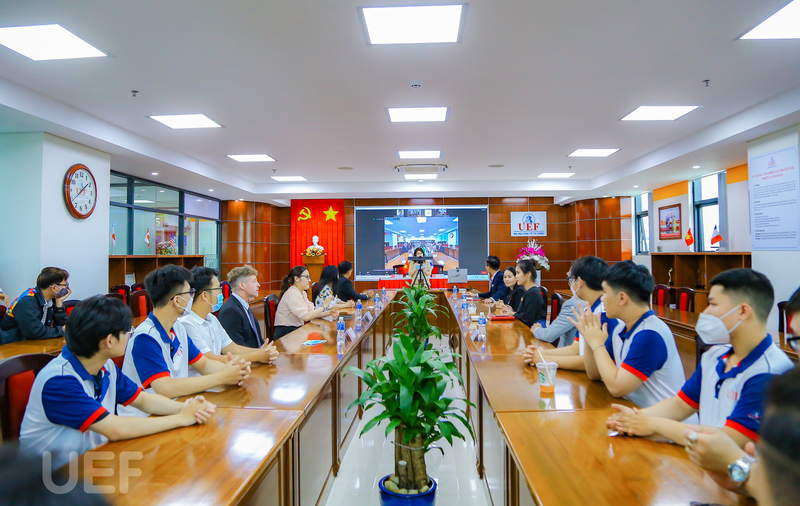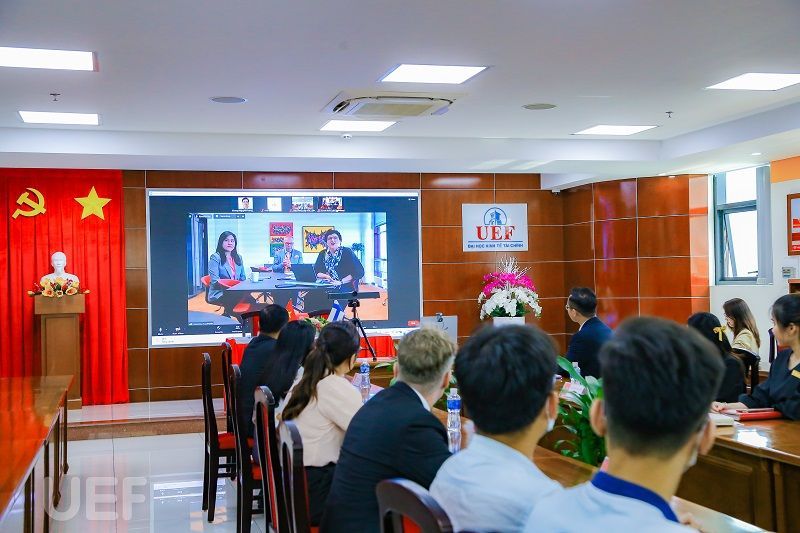 The virtual signing took place on May 31
"UEF and Centria have introduced the double-degree program since 2019 drawing greater attention and registration of students. However, given the evolving complexities of the Covid-19 pandemic over the past two years, its implementation was procrastinated. Therefore, this signing will give students from UEF and Centria a golden opportunity to study abroad in the "new normal","
Dr. Do Nguyen Huu Loc delivered his opening remarks.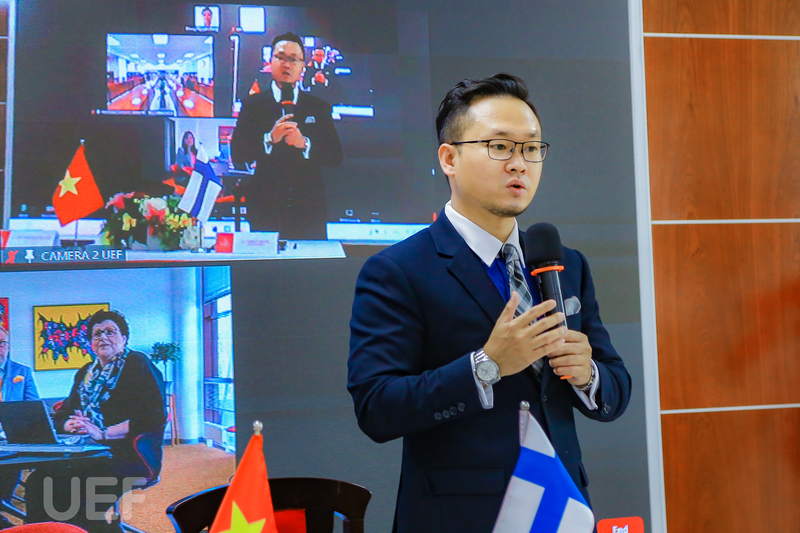 Dr. Do Huu Nguyen Loc shared his thoughts at the ceremony
Under the cooperation agreement, UEFers majoring in Economics and Business Administration can transfer to Centria to continue their final year after finishing their third year at UEF. Those who complete their study program in Finland will obtain an international Bachelor's degree from Centria. Moreover, the total credits accumulated at Centria will be converted to equivalent ones at UEF for graduation accreditation and UEF Bachelor's degree.
In addition, both universities foster their cooperation relationship in other programs, such as mobility programs, semesters abroad, and international scientific research projects.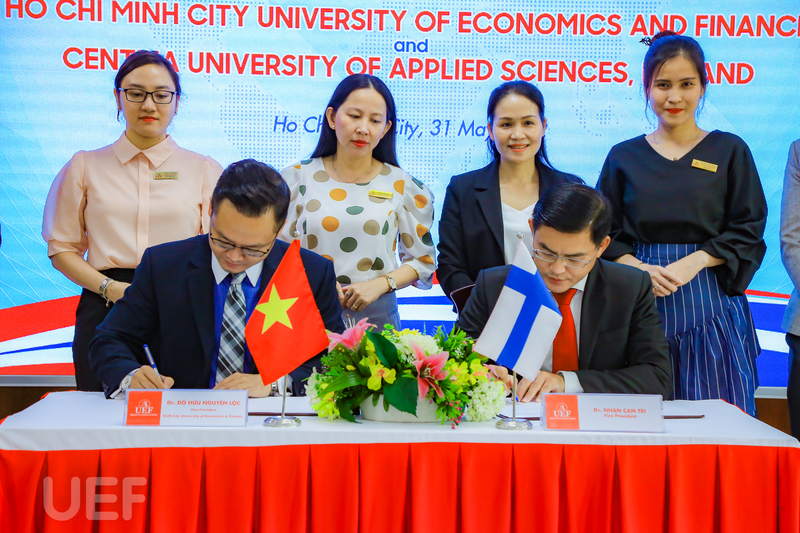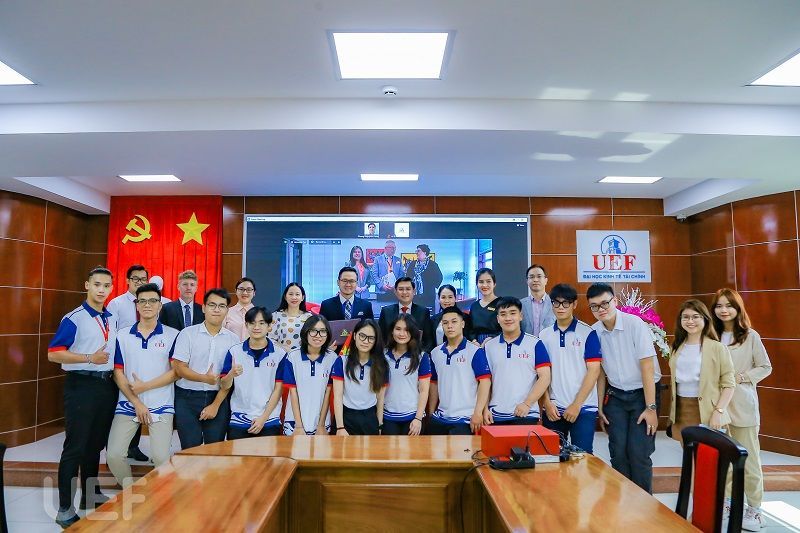 UEF and Centria officially signed the cooperation agreement on the double-degree program
The successful UEF-Centria signing ceremony opens doors for UEFers to study abroad in Finland, one of the world-ranking education systems, and gain hands-on experience that will help promote their personal development and secure their ideal jobs.