UEF's unwavering endeavors in many years are finally paid off by the 4-Star Certificate from QS (British organization Quacquarelli Symonds). This well-deserved success marks UEF a huge milestone in its internationalization of education.
Thereby, UEF will host a hybrid
QS Stars and Certificate of Accreditation Award Ceremony
on May 14 at Liberty Hall (15th floor - main campus) and on UEF's Fan page.
UEF has been rated as a Four-star institution in its first evaluation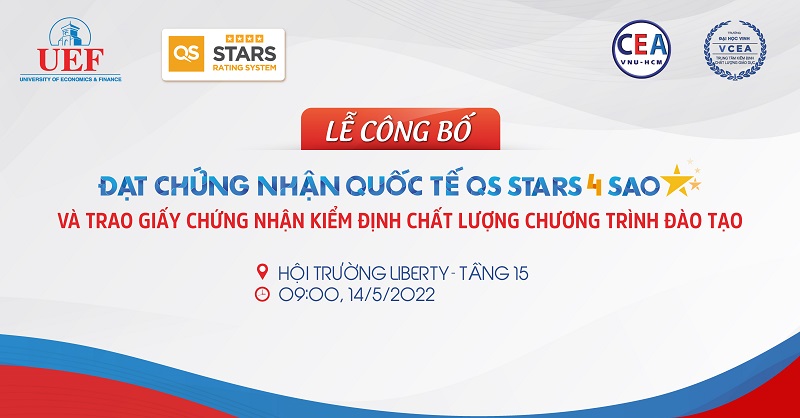 QS - Quacquarelli Symonds is one of the Top 3 prestigious university rating systems in addition to Times Higher Education (THE) and Academic Ranking of World University (ARWU).
Founded in 1990 by Nunzio Quacquarelli, QS is a British organization specializing in global higher education and studying abroad. QS has become the world's leading rankings since it first published the QS World University Rankings in 2010.
The quality education of an institution is demonstrated on a scale of 1 to 5 Stars, or 5 Star Plus following the QS Stars' standard framework:
1-Star institution: 100 - 250 points;

2-Star institution: 250 - 400 points;

3-Star institution: 400 - 550 points;

4-Star institution: 550 - 700 points;

5-Star institution: 700 - 900 points;

5-Star Plus institution: 900 - 1000 points.

​
The QS rating system gives a comprehensive insight into all of the institutions' specific areas, which helps promote their areas of strength and identify limitations. Therefore, students and parents can have an informed decision as they choose their study destination. On top of that, QS Stars means an enormous opportunity to be a globally-recognized institution, a big goal forward for their innovation and improvement in education.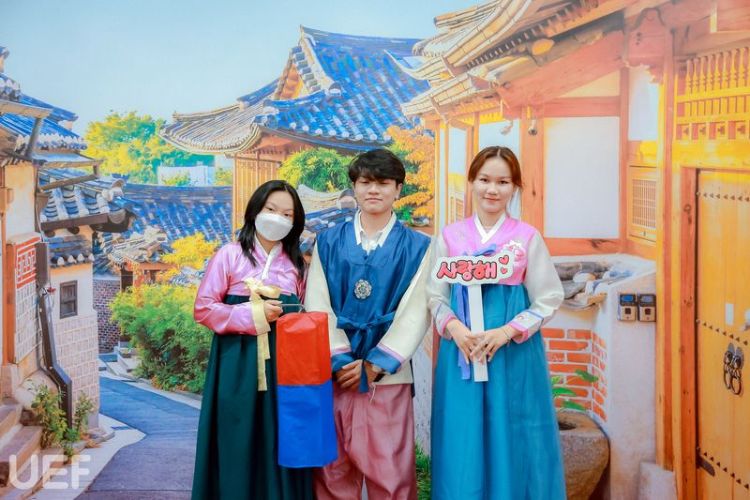 A 4-Star rating - a big jump in UEF's quality education
UEF has reached the 4-Star rating only after the first detailed and rigorous evaluation.
According to QS,
"
A typical four-star university is highly international, demonstrating excellence in both research and teaching. The institution provides an excellent environment for students and faculty."
UEF has 4 in 8 categories ranked 5 stars
UEF builds a dynamic learning environment, where students can enhance creativity, unleash their potential and show responsibility toward society via community and business engagement events. All are in line with its mission to bring forth a future-ready workforce for global integration.
In its overall 4 Stars, UEF has been specifically ranked 5 stars in 4 out of 8 categories, comprising
Teaching, Employability, Facilities, and Inclusiveness.
The result reflects UEF's achievements recognized by higher education rating systems.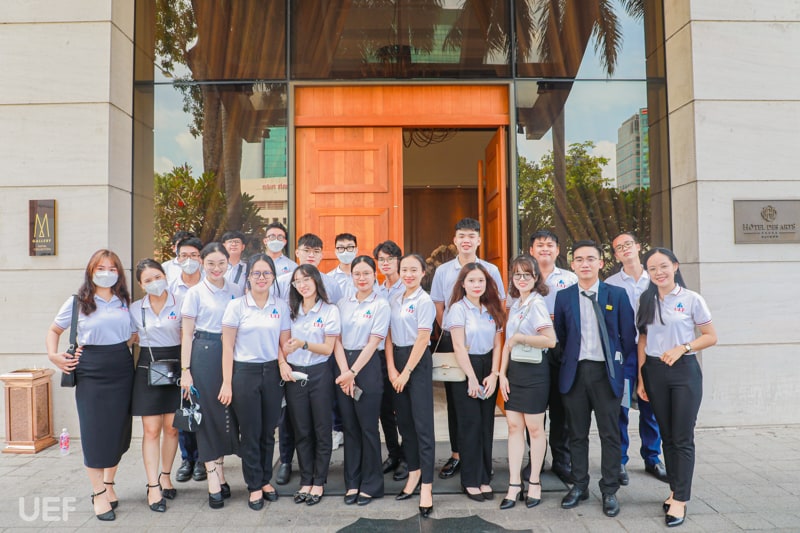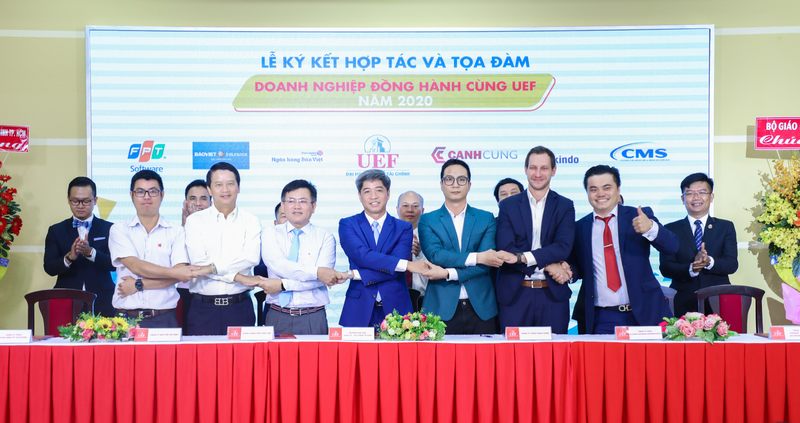 Learning-based enterprise approach opens up career prospects for UEFers
Key elements bring UEF to QS 4 Stars
Professionalism, soft skills, foreign language proficiency, sustainable learning, and adaptability to the ever-changing economy and society, which lie at the heart of many universities' curricula, are critical priorities of today's businesses.
At UEF, field trips, scientific seminars, and academic contests expose students to gain work-integrated experiences, develop skills, and growth mindset. Also, the international-standard curricula and a mix of qualified homegrown and external faculty with novel teaching approach smooth away obstacles to students' knowledge acquisition.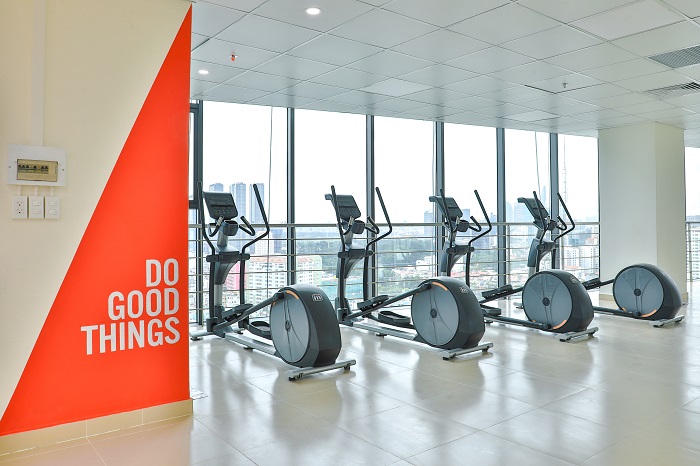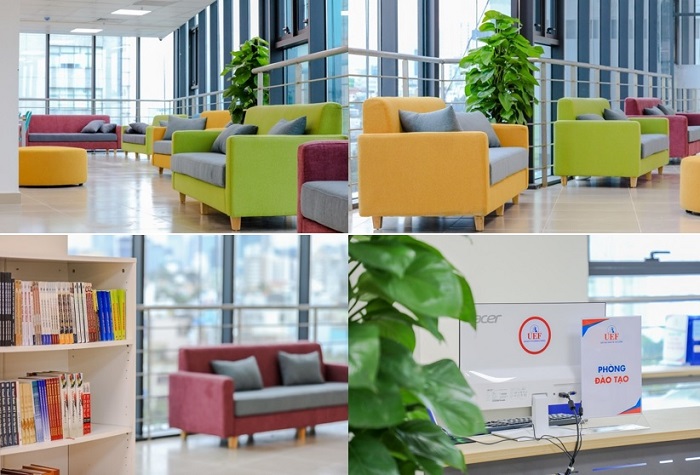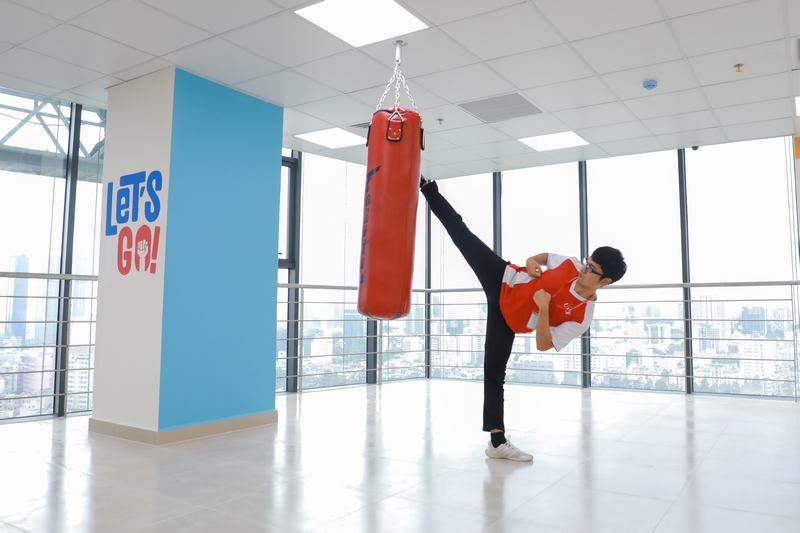 UEF's facilities play a critical role in the 5-star ratings

Additionally, its international environment, coupled with an immense business network, produces the most highly-skilled graduates excelling in the global language. So, there are no more difficulties left on UEF students' career path ahead.

This 4-Star Award sets a new benchmark for UEF's core value, mission and vision in education. Further down the line, UEF will spare no effort to build an innovative, advanced university in every aspect and have its name on more reputable rankings in the world.

TT.TT-TT