DECEMBER 8 - following the working session of the representatives from Pennisula College (Malaysia) at UEF in October, Dr. Do Huu Nguyen Loc – Vice President & Director, UEF International Institute visited and signed a cooperation agreement with Peninsula College to promote future proposals for students of the University of Gloucestershire Bachelor's programme.
From Peninsula College, there were Dr. Michael Tio – CEO, PKT Logistic Group & President, Mr. Punithan Moganathas – Head of QAD and Collaborative Office, Mr. Edmund Edward – Chief Executive Officer and Ms. Ng Lai Quan - DGM Head of Sales and Marketing.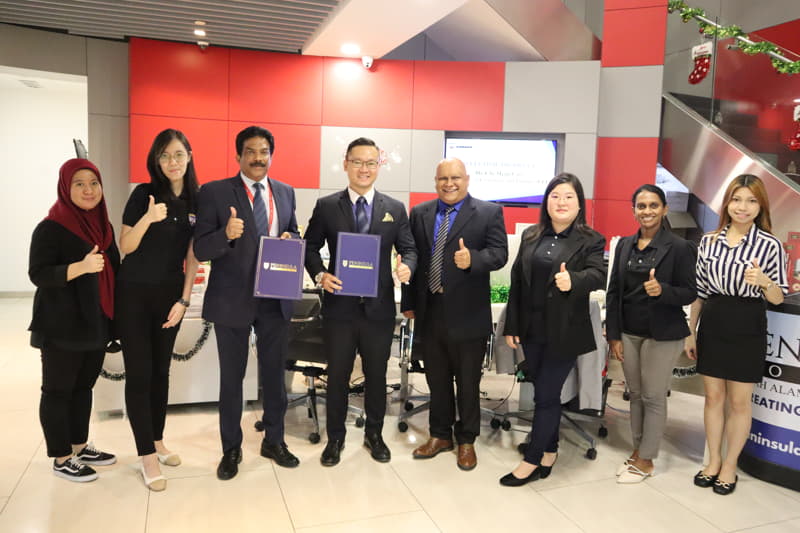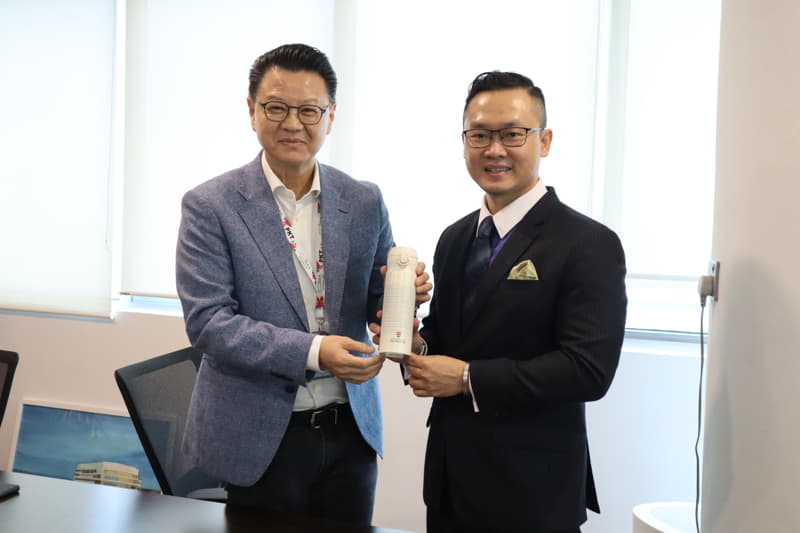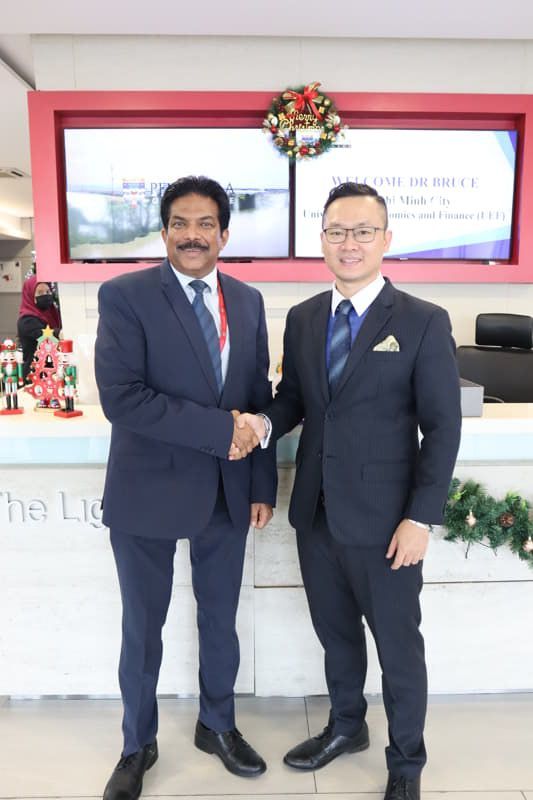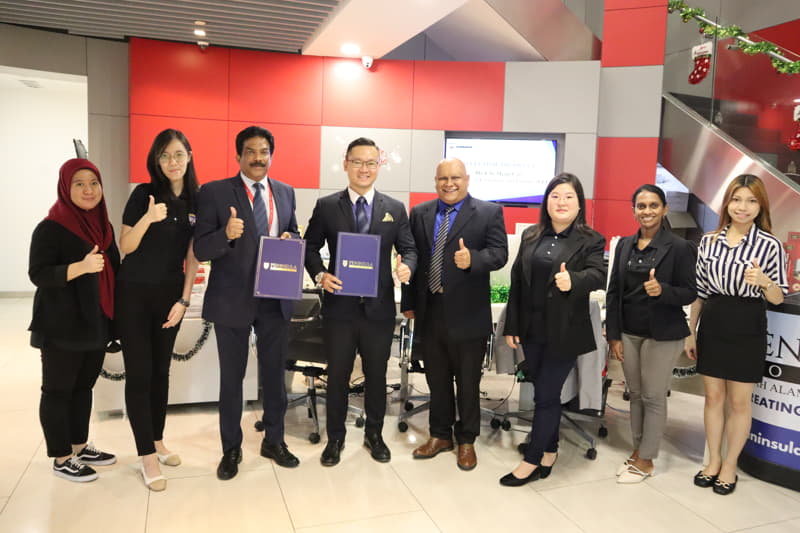 Dr. Do Huu Nguyen Loc from UEF was warmly welcomed at Peninsula College
During the trip, UEF and Penisula College bolstered their relationship by sharing a mutual academic partner - the University of Gloucestershire (UoG). Therefore, the cooperation includes implementing international projects such as co-teaching classes for students of UoG's programme.
Lecturers of UoG's programme will arrange to hold online or offline sessions in co-teaching classes.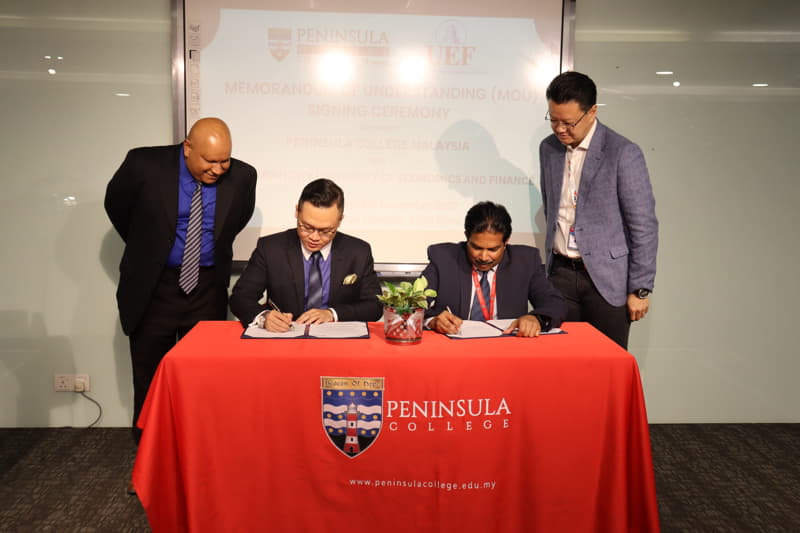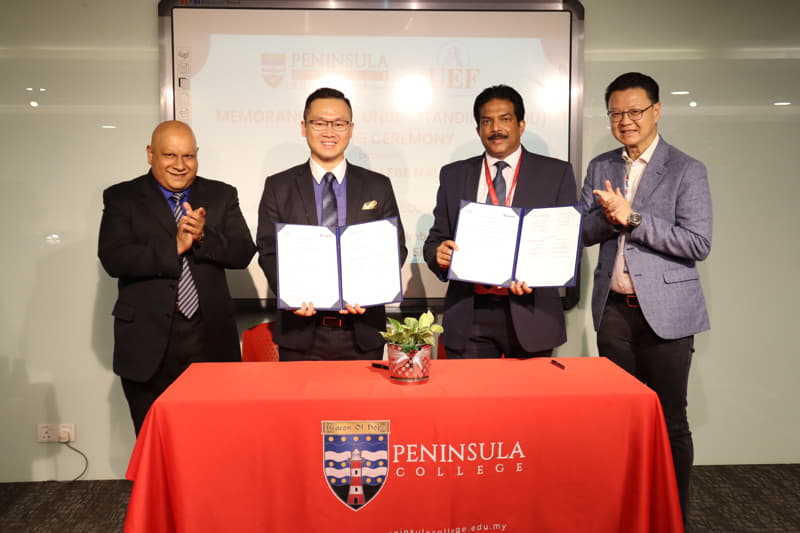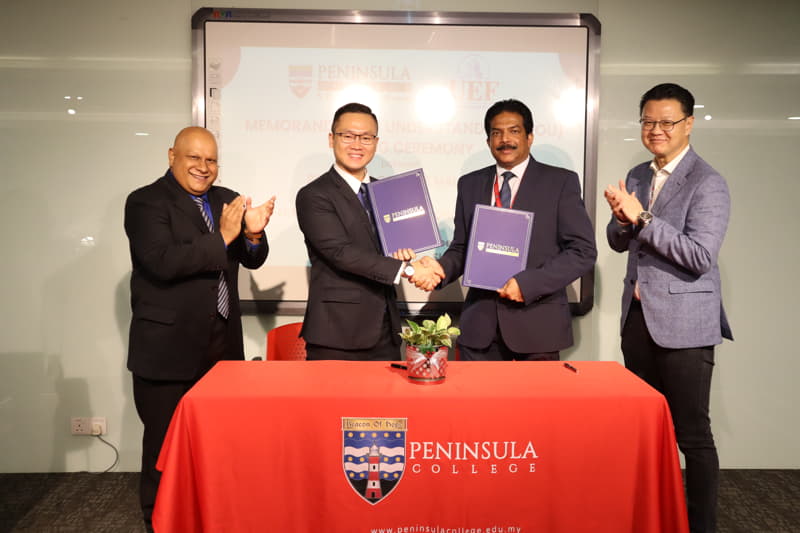 The MOU signing between UEF and Peninsula College
Since Peninsula College is affiliated with PKT Logistic Group, Dr. Micheal Tio also agreed to provide UEF students with internship and career opportunities in Malaysia.
During this visit, Dr. Do Huu Nguyen Loc also stopped by the training facilities and learned more about the academic programme at Peninsula College.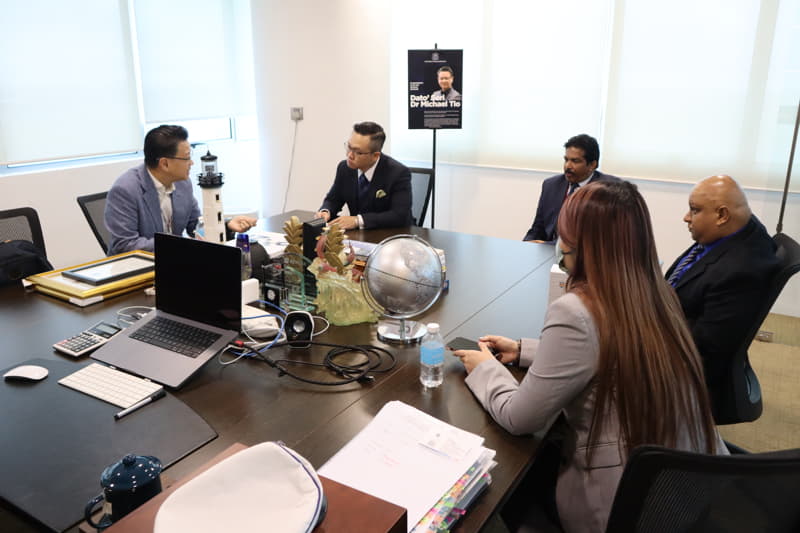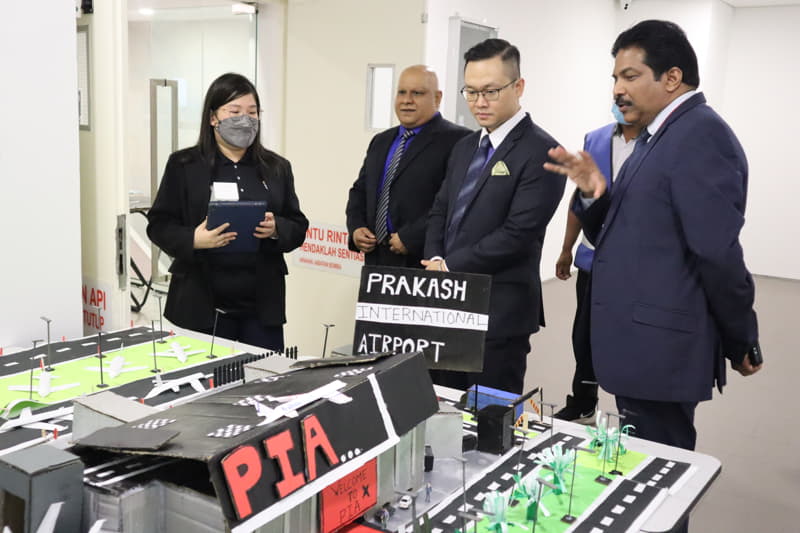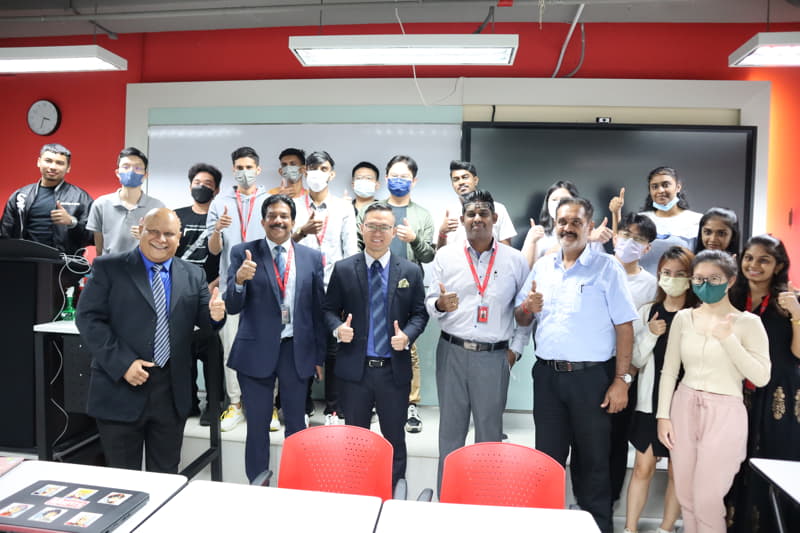 Dr. Do Huu Nguyen Loc visited the training facilities at Peninsula College
The MOU signing with Peninsula College faclitates UEF to diversify its academic programmes, pave the way for students to study abroad, obtain global internship and employment.
TT.TT-TT
Ảnh: Viện Quốc tế cung cấp
Photos: UEF International Institute