In order to help high school students in many different provinces grasp the necessary information related to the career, enrollment, learning environment of the university in 2020, Ho Chi Minh City University of Economics and Finance (UEF) organized a reception, counselling and career orientation for over 250 high school students in Binh Duong province (July 18) and Australia International English Center at Binh Phuoc province. (July 20).
In this event, there are representatives of university administration, leaders of the UEF's departments, institute and centers as well as lecturers, staffs and students.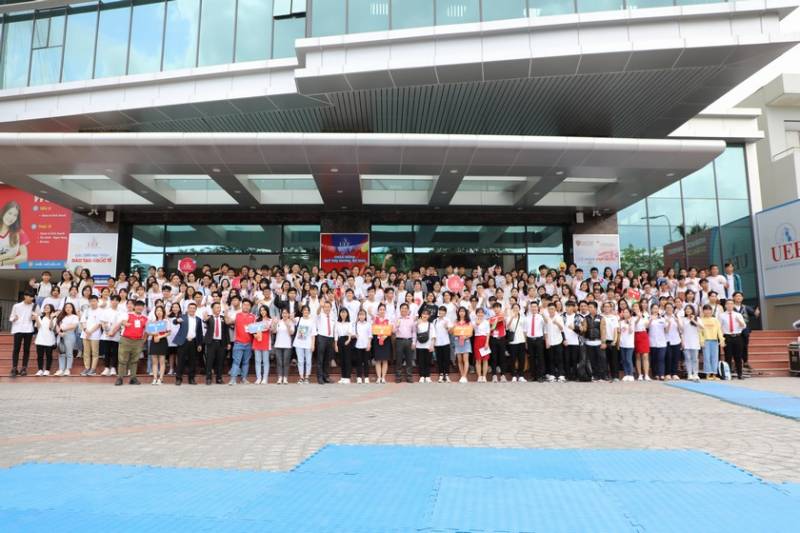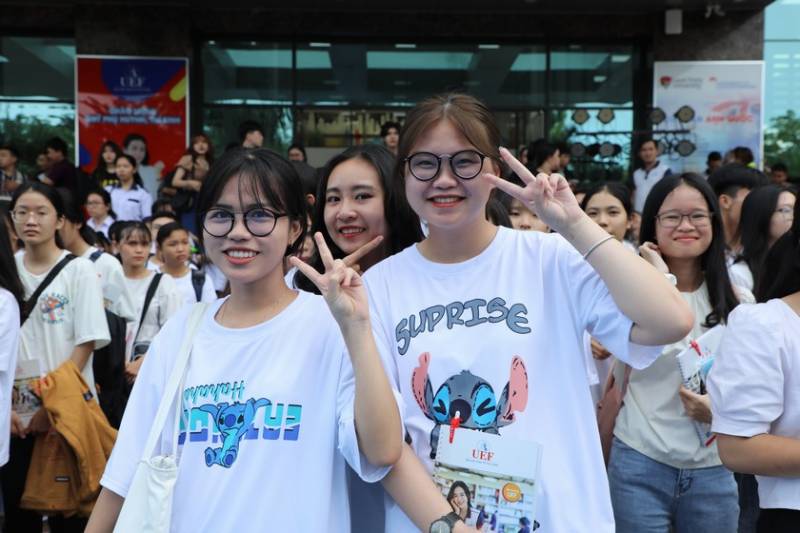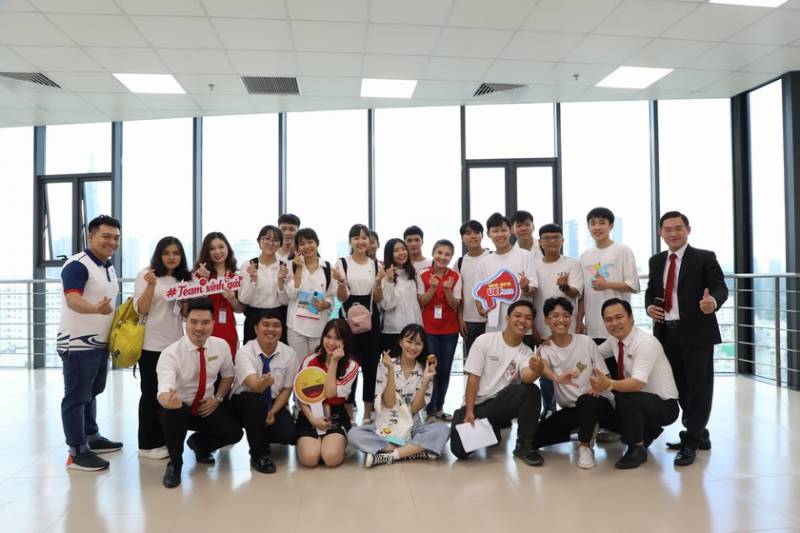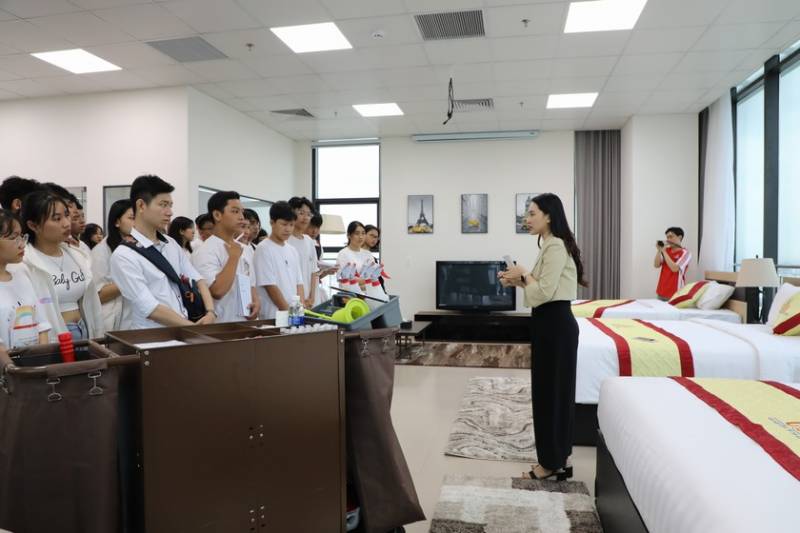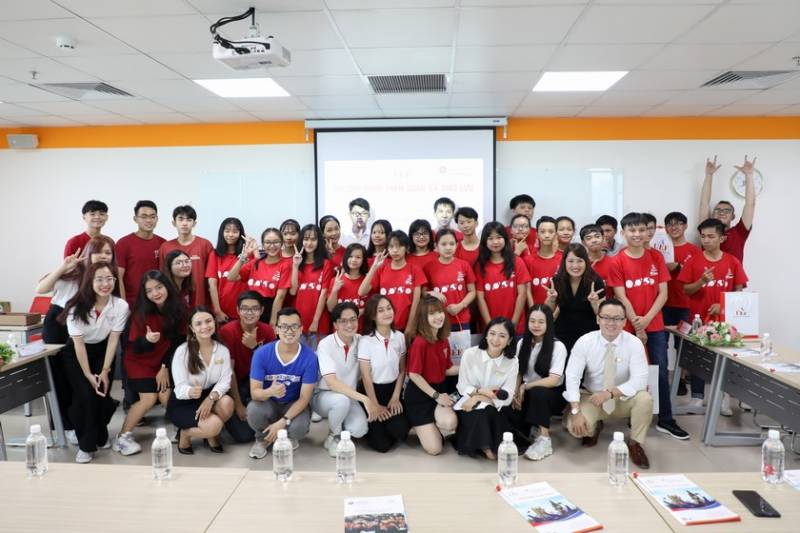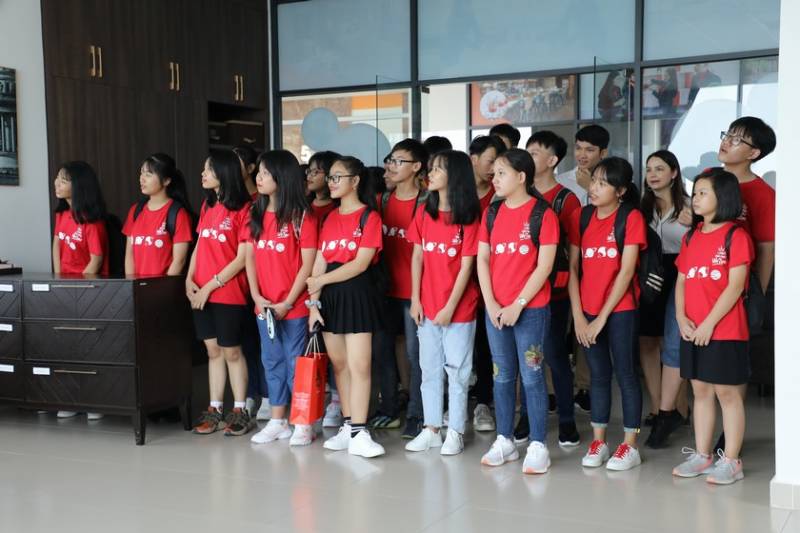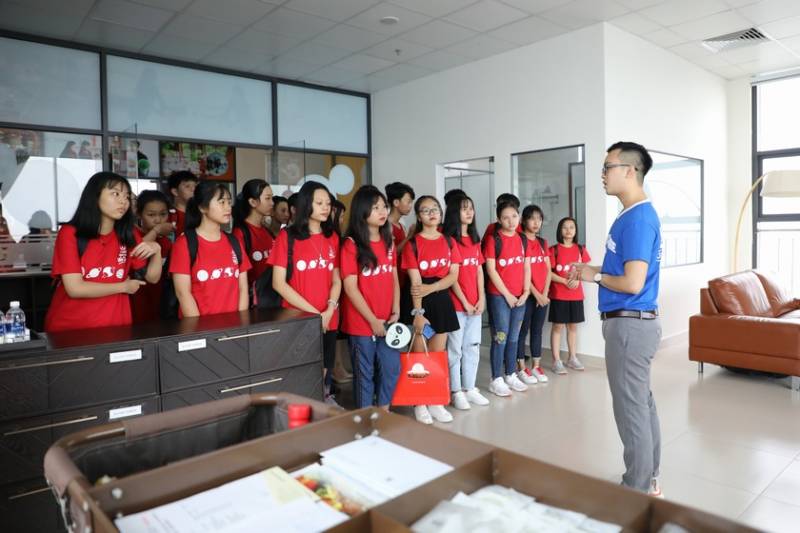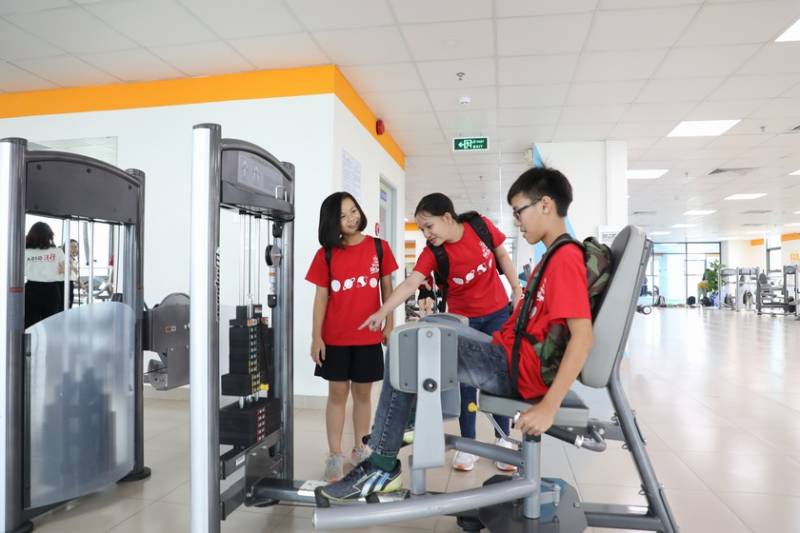 Students are excited to visit and experience the learning environment in UEF
Many important information was conveyed to the students
Upon arriving in UEF, the students of Binh Duong province were checked-in with the lecturers and divided into groups to visit the classrooms, library, hospitality training center, studio, rooms of Aerobic exercise, Boxing, Gym, …
"After the visit with UEF students, I admire the beauty of university with cutting-edge facilities, different classrooms, and huge physical training rooms" - shared student Tu Vinh Minh, Trinh Hoai Duc High School (Binh Duong)
Next, at Liberty Hall, students exchange and listen to the professors about the learning environment, training programs, admission methods in 2020, international programs as well as engaging student activities, ...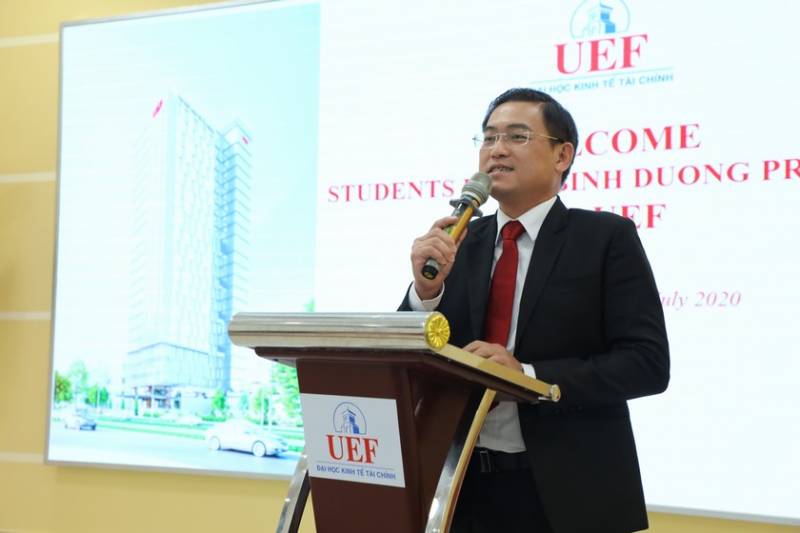 Dr. Nhan Cam Tri - Deputy President of UEF welcomes the students of Binh Duong province to visit the university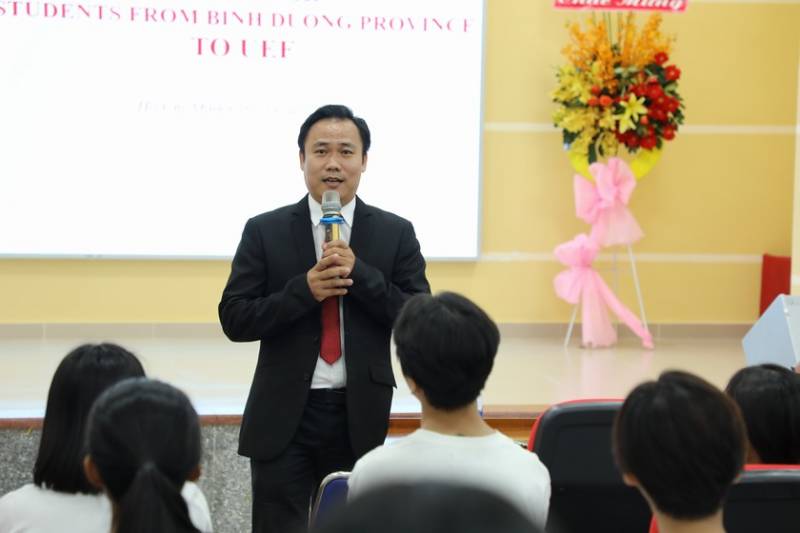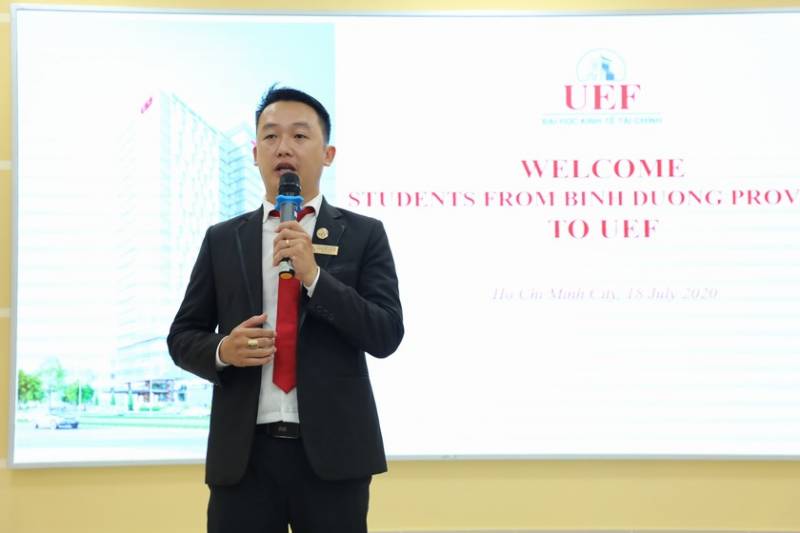 Representatives of Admission Center introduce about the school's learning environment and enrollment methods in 2020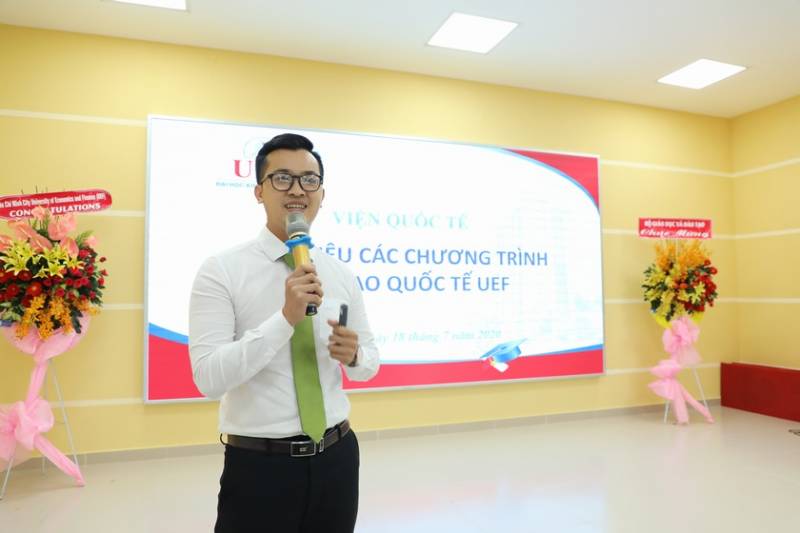 Representative of the International Institute introduces international programs to students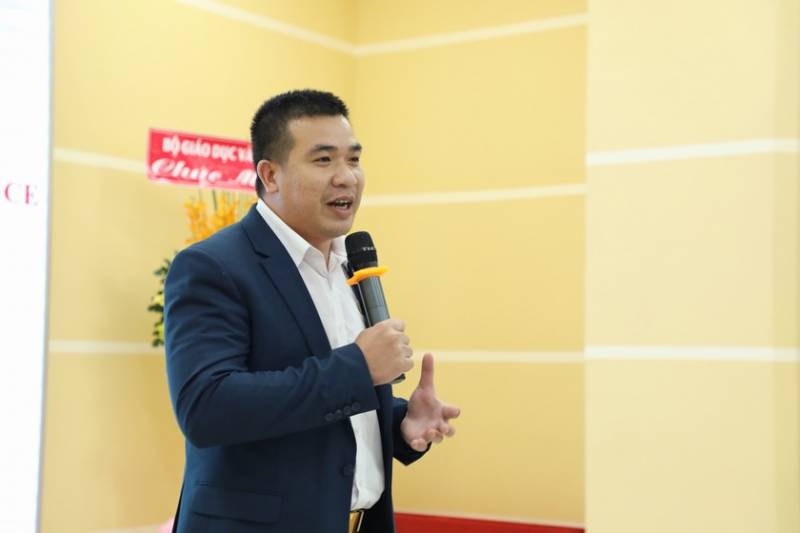 Mr. Bui Quang Dong - Head of Student Affairs Office informs about clubs and student activities in UEF
In-depth consultation of international programs at UEF
Unlike those of Binh Duong province, Australia International English Center's students are welcomed by UEF International Institute. Apart from visiting the facilities of the University, they also get an in-depth look at UEF' s international training programs.
Accordingly, with a strategy of comprehensive educational internationalization , UEF constantly expands international cooperation, cultural exchange as well as implements joint training programs, dual degrees and international transitions. UEF has currently reached the joint programs with more than 60 universities in 30 countries around the world and will continue to expand in the future. Particularly, the U.K Bachelor's programs cooperated with two major universities, Gloucestershire and Leeds Trinity, can offer students another selection of commencing the future in the context of integration.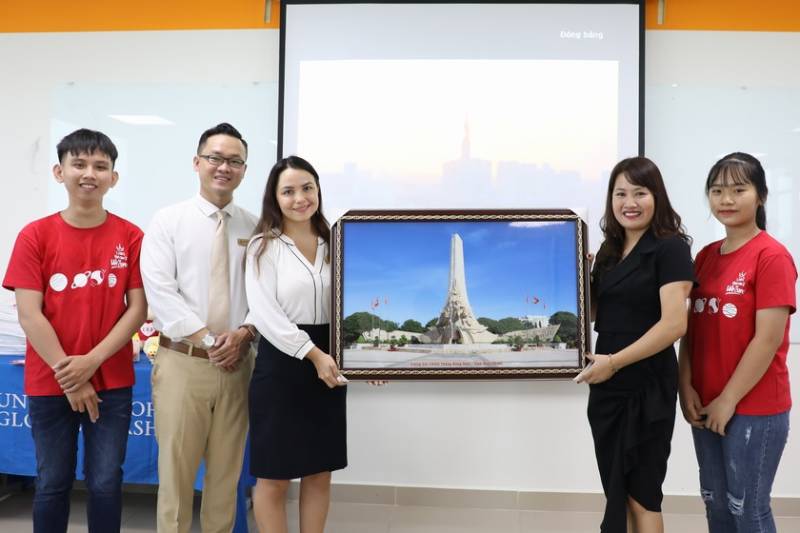 Dr. Loc Do - Vice President, Director of UEF International Institute presents souvenirs to students of Binh Phuoc province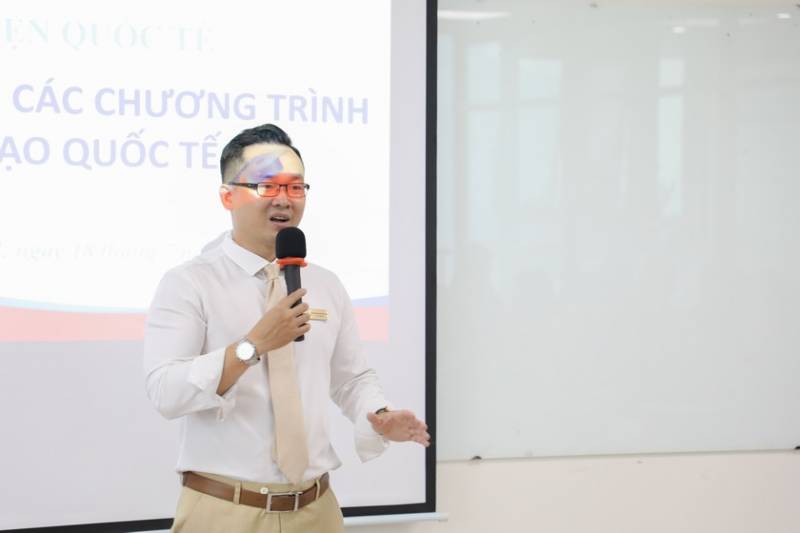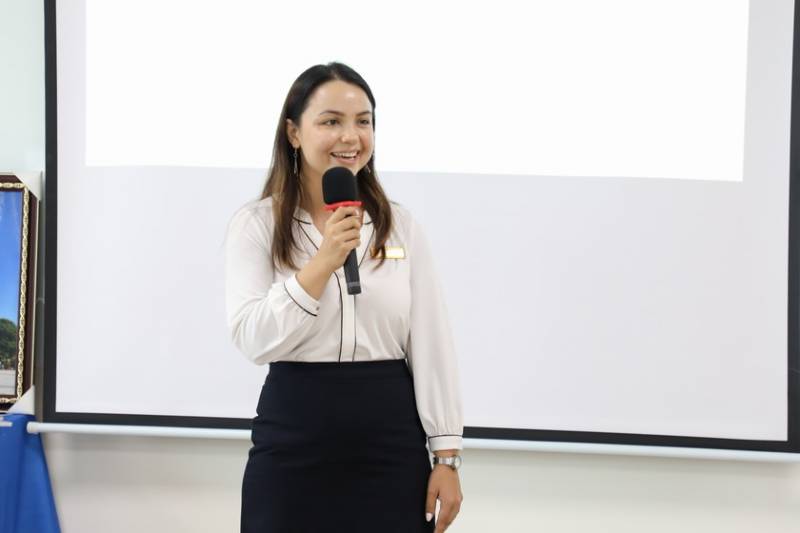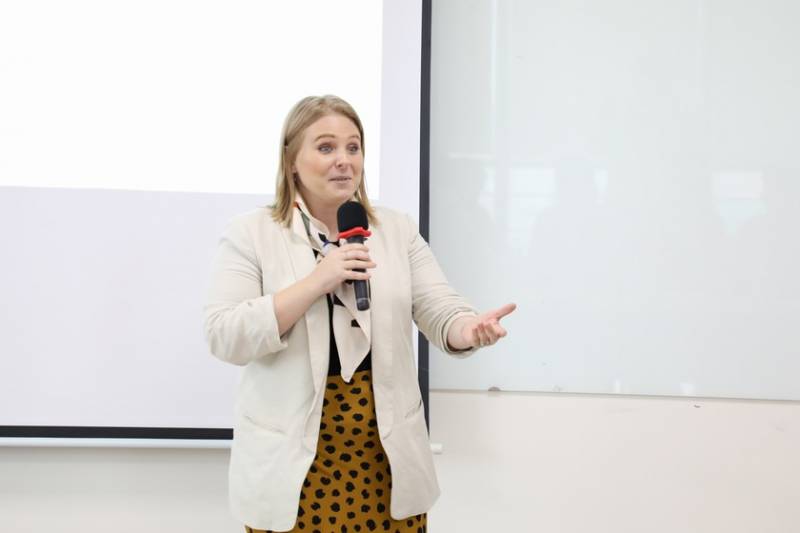 Lecturers provide international programs' information for students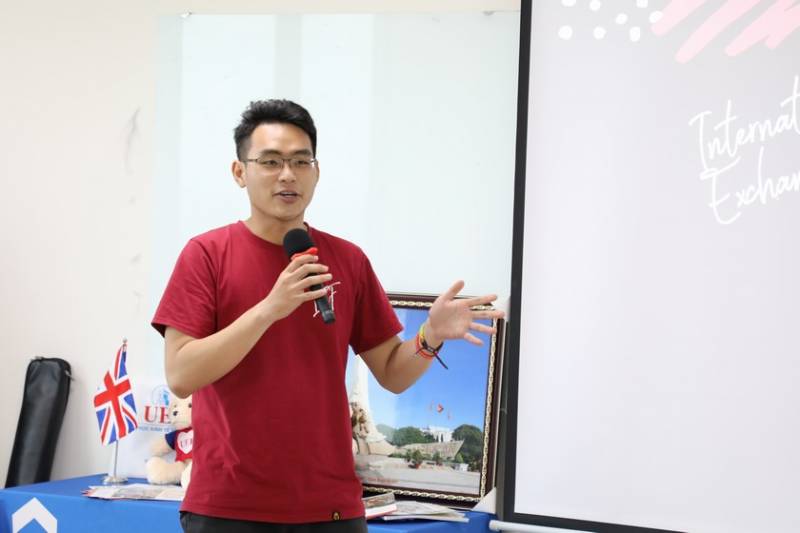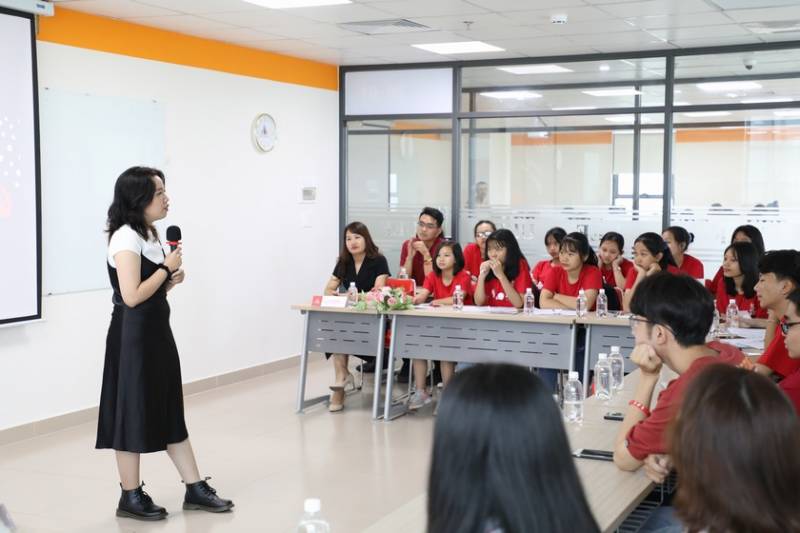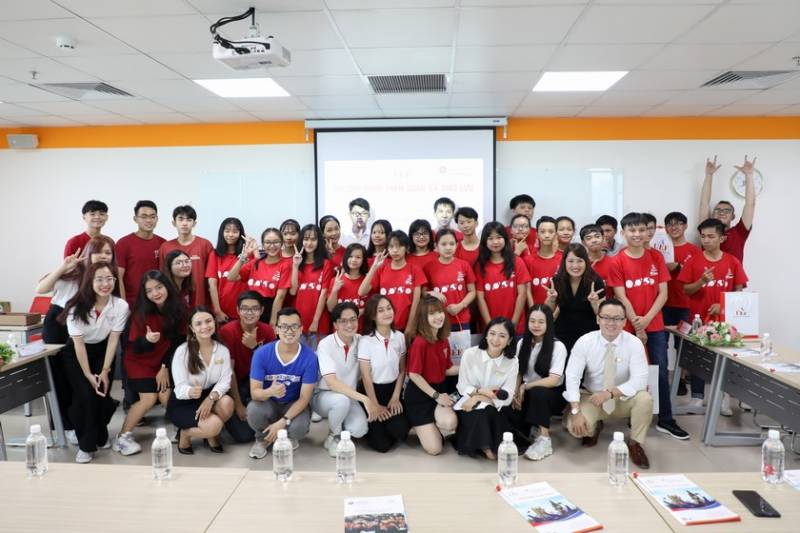 In addition, UEF students from GISA and IEF clubs exchange and share many effective tips for studying and preparing English with students
Despite the short time, this tour helped students understand the learning environment, faculties, training majors and facilities at UEF. Meanwhile, this was also an opportunity to seize more experience about student life, studying in university, ... to prepare a firm foundation to enter the university.
It can be said that career - enrollment counseling combined to welcoming parents and candidates to the school is one of the meaningful activities implemented by UEF for many years. This activity helps students obtain more information and practical experience about the favorite career and learning environment. Not only in Ho Chi Minh City, UEF is always open to welcome students from all over the provinces to exchange and discover the reality. University environment will become more familiar, dreams will be shaped more clearly thanks to the programs of this kind!
Original News: Kim Bang
Images: Media Team