AUGUST 8 – The UEF International Institute had an in-depth discussion about the cooperation program with representatives of the University of Arizona (UA).

The meeting involved Dr. Do Huu Nguyen Loc – Vice President & Director, UEF International Institute; Dr. Tran Thanh Huong – Course Leader, Faculty of Law; Ms. Huynh Tu Anh – Deputy Director; Ms. Tran Phuong Quynh – Assistant Director, from the UEF International Institute.

On behalf of UA, there was Amada Wolfe – Assistant Dean of Global Programs, and Mr. Vu Hai Truong - Program Manager Vietnam.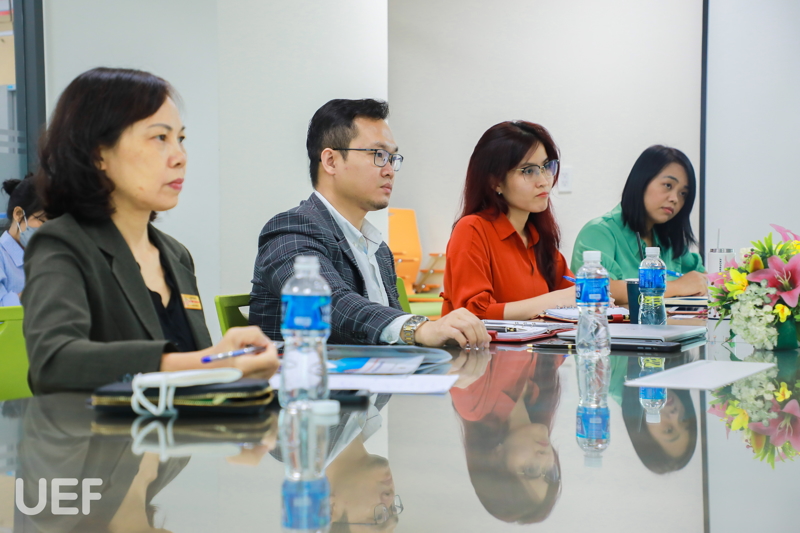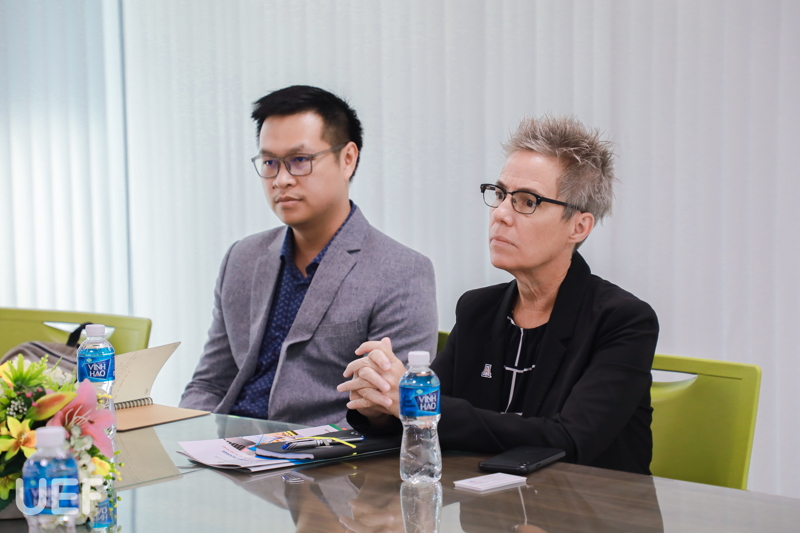 Representatives of UEF and UA on a discussion about cooperation agreements
The two universities shared general information on implementing the articulation and exchange program for students during the first meeting. At this meeting, UEF and UA representatives dicussed upcoming programs in more detail.

The two parties specifically addressed an online program and the 2+2 articulation program for students from the Faculty of Law, and a proposal for an English-taught exchange program.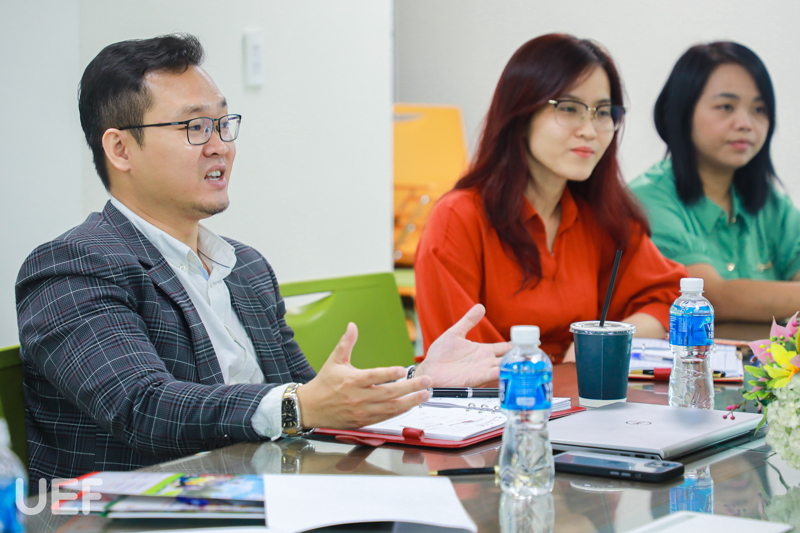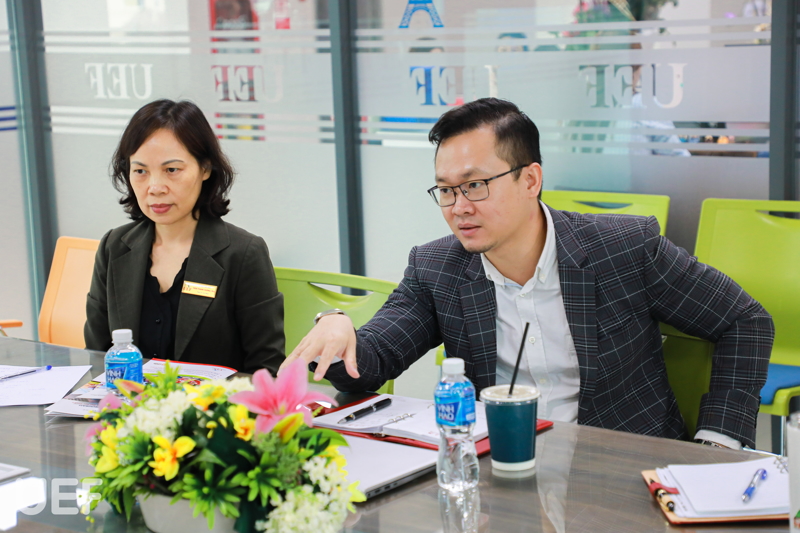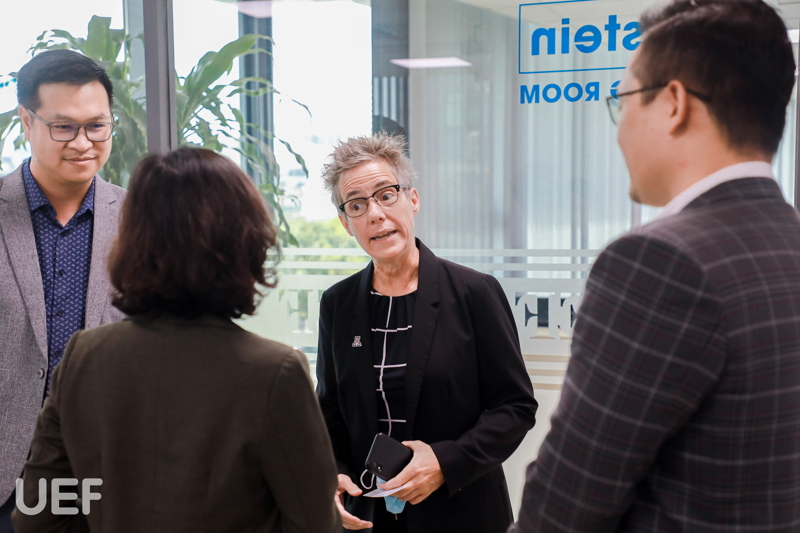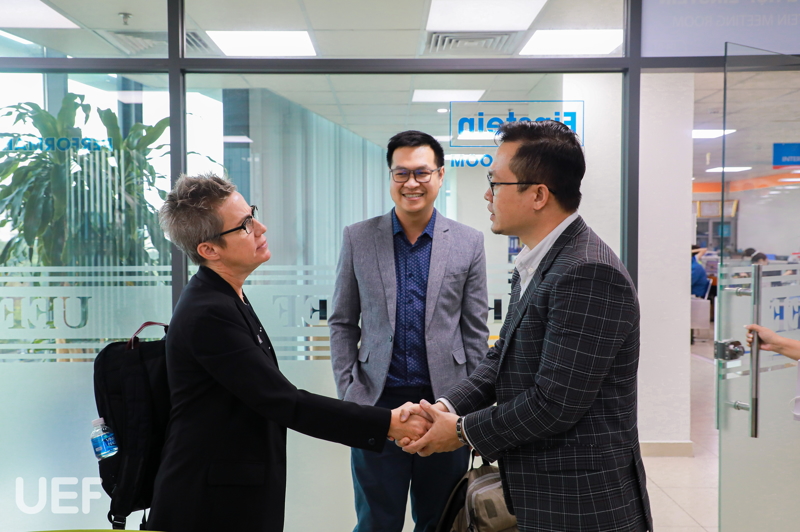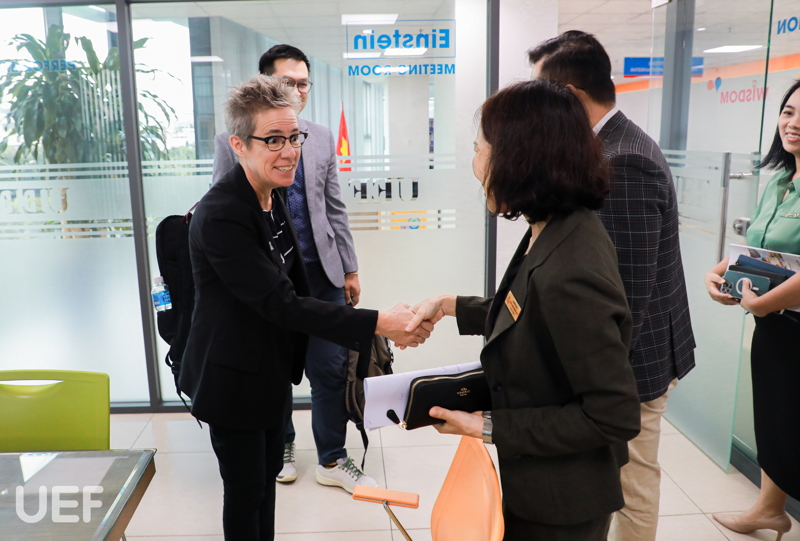 Various programs are put in review
Dr. Do Huu Nguyen Loc announced that he would advocate cooperation agreement between the two parties. Furthermore, in following working sessions, the training plans will be extensively reviewed.

In addition to being a member of the prestigious Association of American Universities (AAU), UA is placed in the top 100 Best Universities in the world, top 10 Universities with attractive Fulbright Scholarship Programs in the US, and top 40 Best Public Universities in the United States.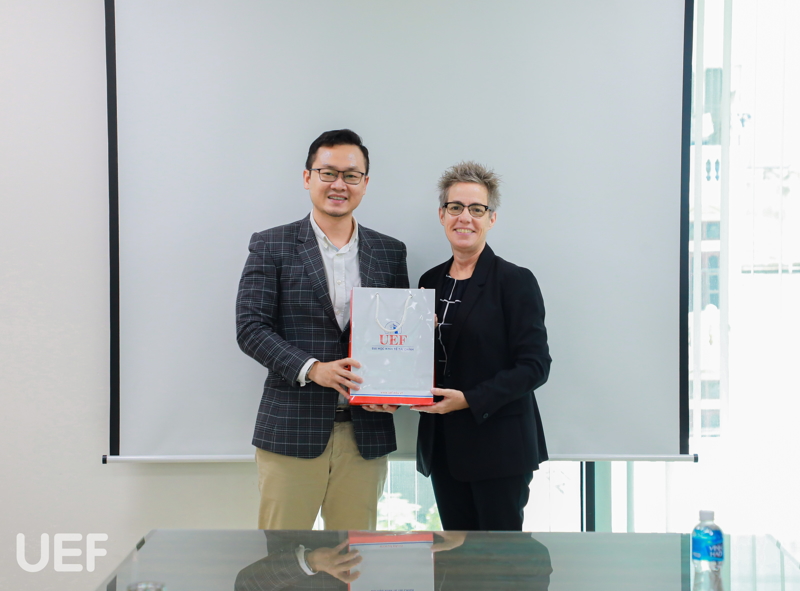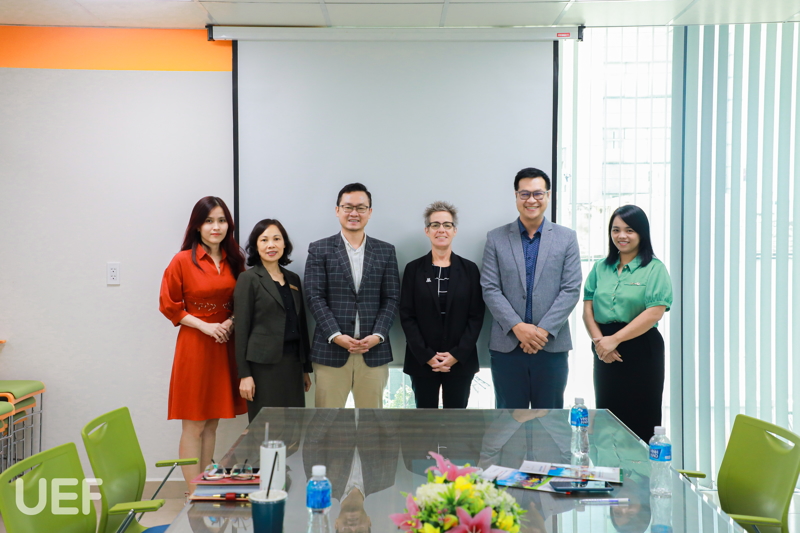 Cooperation agreement between UEF and UA will be promoted in the near future
The UEF-UA cooperation agreement is expected to be implemented after two working sessions. This partnership encompasses a wide range of high-quality international programs, assisting students in their quest to become global citizens.
Nguyen Le
Photo: Lam Tran