FEBRUARY 22 - The Faculty of Languages and International Cultures had a meeting with Visang Education Company from Korea. During the meeting, representatives of the two institutes discussed corporation programs to develop Korean Language at UEF.
From UEF, there were Ms. Pham Thi Thuy Linh – Deputy Dean, Faculty of Languages and International Cultures; Mr. Nguyen Ngoc Hieu – Assistant Head, Korean Language Department. On behalf of Visang Education Company, there was Mr. Lee Young Geun – Director.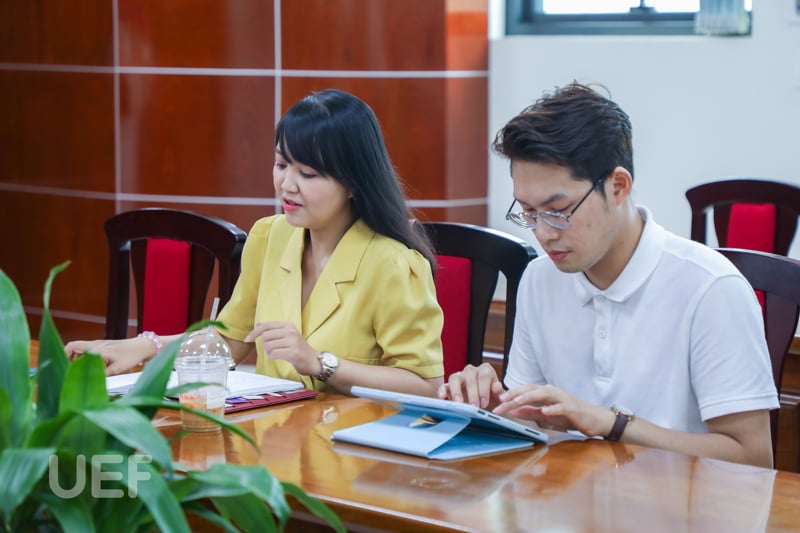 Ms. Pham Thi Thuy Linh represented the Faculty of Languages and International Cultures to discuss with the partner
At the meeting, the two institutes discussed the expansion and development of the Korean Language at UEF, including courses' designs for Korean Language students; creating a suitable learning environment for students; building seminars on business culture to integrate into specialized courses; etc.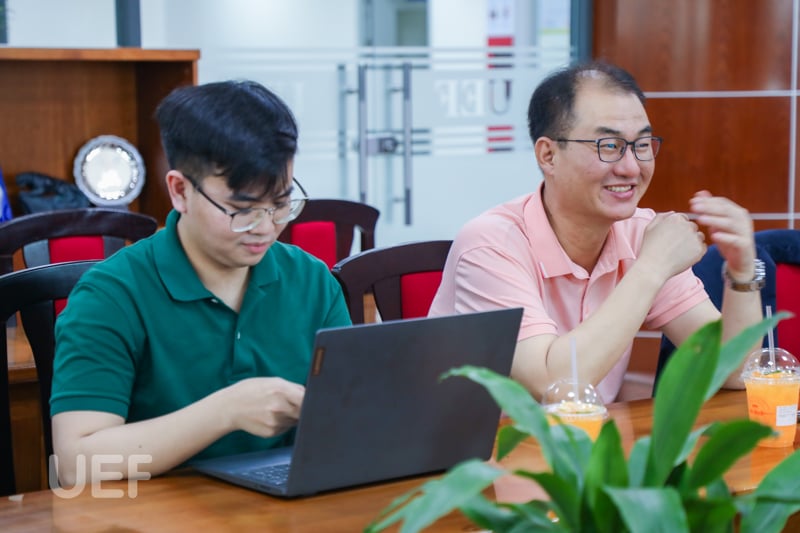 Visang Education representative expressed his hope to cooperate with UEF in implementing support activities for students
Visang Education Company previously supported UEF in building KlaSS, which serves the needs of learning Korean language. This was a model of a level-based Korean class with up-to-date equipment and software. The class was promoted by Visang Education Company in conjunction with the Korea International Cooperation Agency (KOICA).
Hopefully, the cooperation between UEF and Visang Education will provide UEF students of Korean Language with favorable conditions to develop comprehensively. Thanks to approaching a modern educational environment and sticking to reality, UEFers can easily absorb the knowledge, language, and culture of the land of Kimchi.
TT.TT-TT