UEF students of Integrated Marketing Communications (IMC) course just attended the summary report session. Also, this session were participated by Lecturer Le Hong Dac who is incharge of the course and representatives of social enterprises such as The Childhood Home (Nhà của thời thơ ấu), Vietnamese Bamboo.

It is known that IMC is a subject integrating with community activities, in which social enterprises are community partners.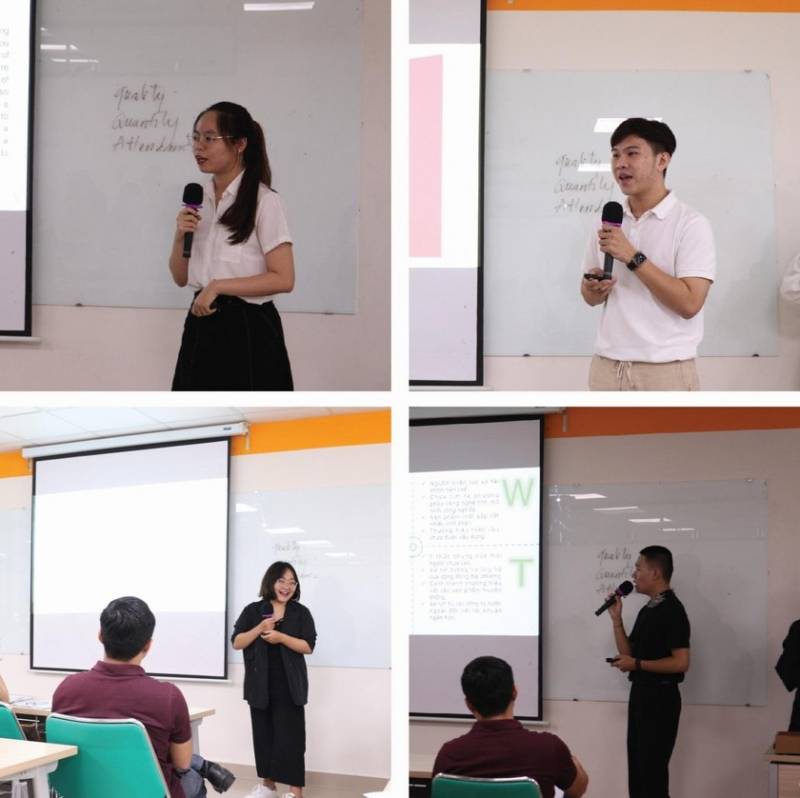 Students report activities to develop communication plans
In the course, students are instructed to apply their expertise to build a roadmap of integrated marketing communications, which supports social enterprises in need. The goals of social services shared by partners in the orientation session inspired students to devote their professional effort to assignments on which the goals are well accomplished.
A lot of business analysis and research activities had been carried out by students in order to collect enough information for an ingenious plan of integrated marketing communications. As a result, partners were very astonished at proficient and creative presentations of students.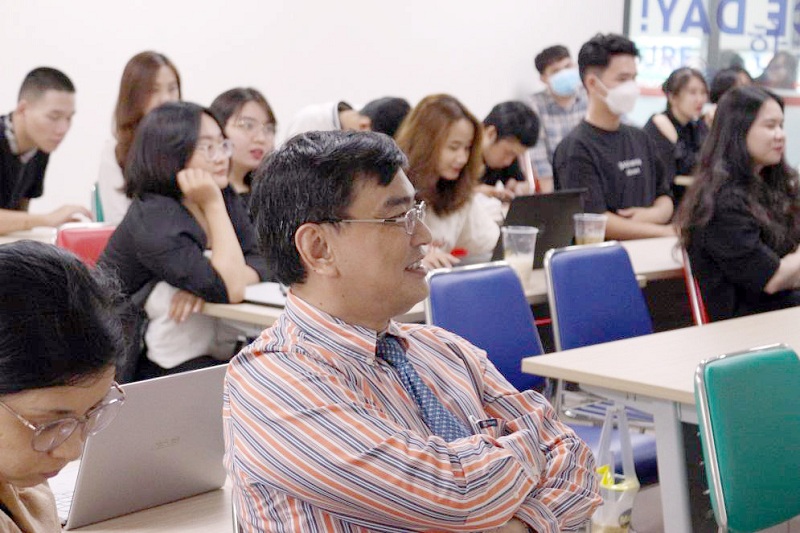 Mr. Le Hong Dac - Lecturer of Integrated Communication Marketing course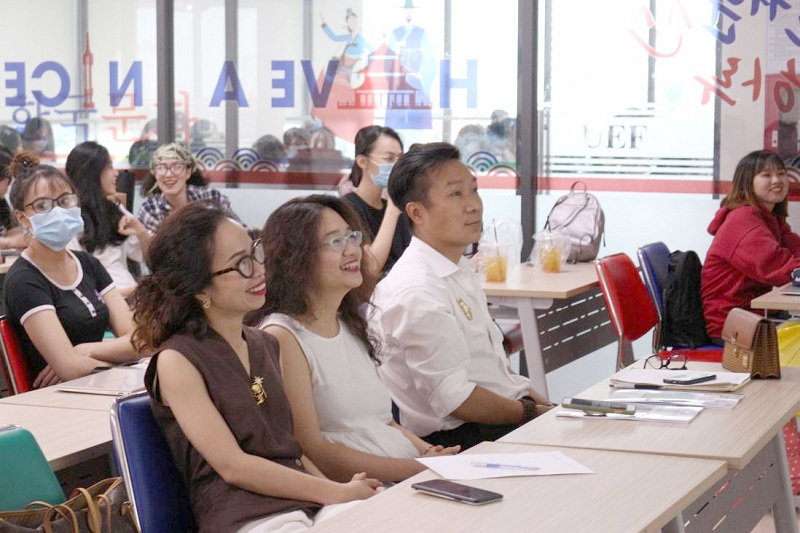 Representatives of The Childhood Home Social Enterprise
Groups' presentations expressed their understanding about requirements of the partners. They analysed the core values, strengths and weaknesses of partners and proposed highly feasible development initiatives. "Listening the presentations gives me the sense of listening professional advertising Agencies", Mr. Nguyen Anh Luan, Co-founder of The Childhood Home Social Enterprise noted.
According to Mr. Dinh Ngoc Trong, representative of Vietnamese Bamboo Social Enterprises, messages and activities in students' plans have provided realizable strategies that are worth considering in the future.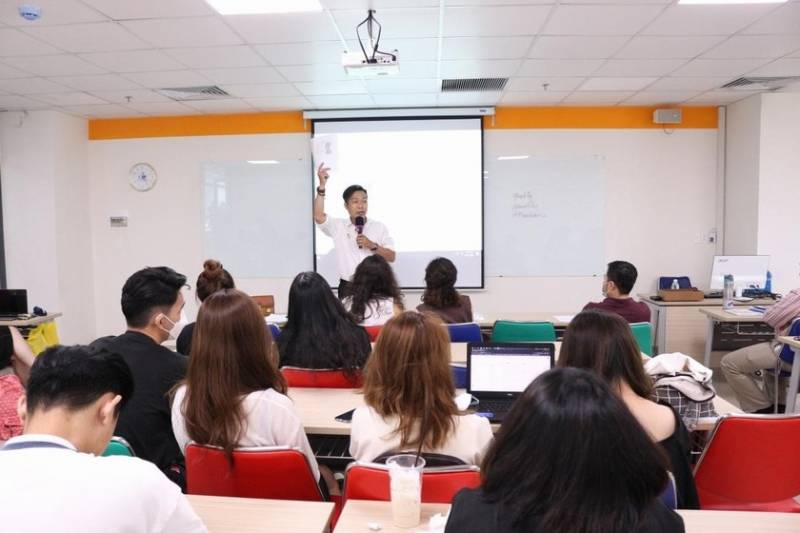 Mr. Nguyen Anh Luan - Co-founder of The Childhood Home Social Enterprise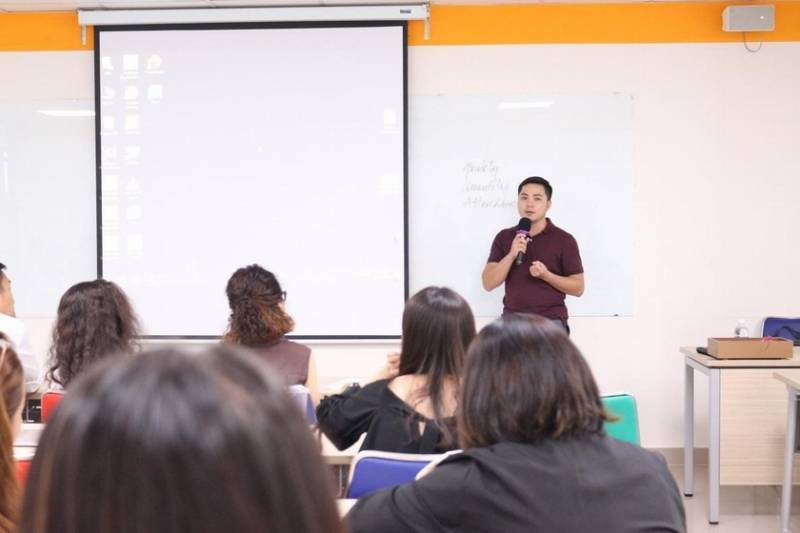 Mr. Dinh Ngoc Trong - Director of Vietnamese Bamboo Social Enterprises

The course closes with valuable achievements from UEF students, contributing significantly to presenting resources and energizing Social Enterprises to provide community services
News and Images: Trung Tam Ket noi cong dong