Semester abroad is one of the salient cooperative programs run by UEF and its partner universities to provide students with quality study abroad opportunities and field trips.
In the semester 1B of the academic year 2022 - 2023, UEF cooperates with The University of the Thai Chamber of Commerce (UTCC) to organize an international semester program in the land of Golden Pagodas, taking place from November 7 - December 28, 2022.
According to the schedule, on November 7, UEF students together with representatives of UEF International Institute officially checked in Thailand and arrived at UTCC.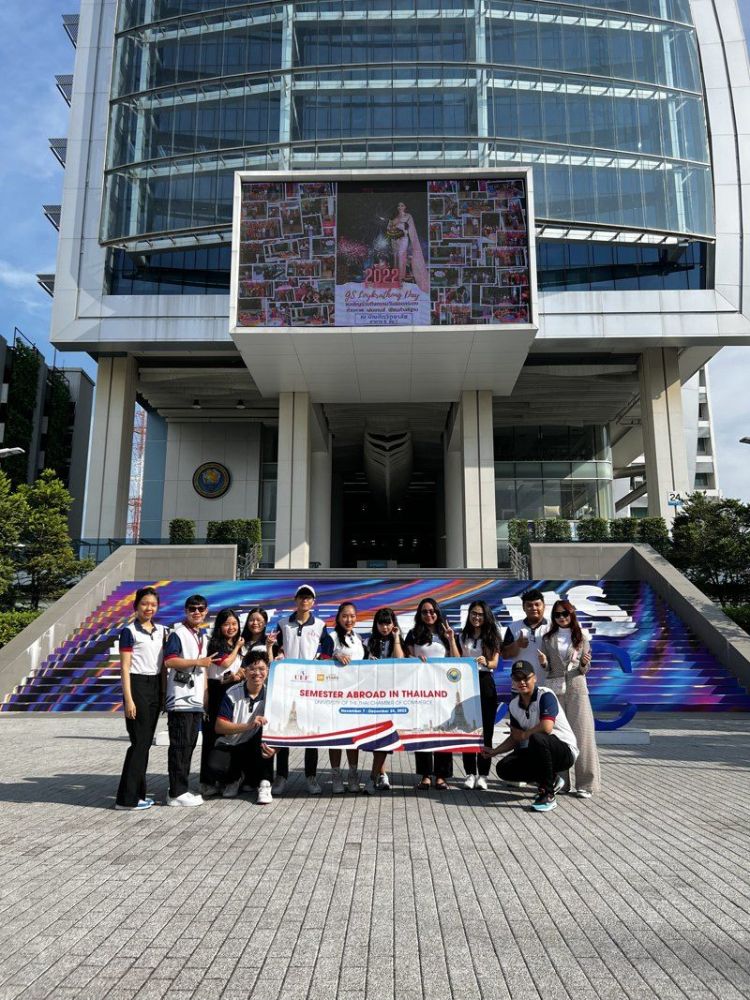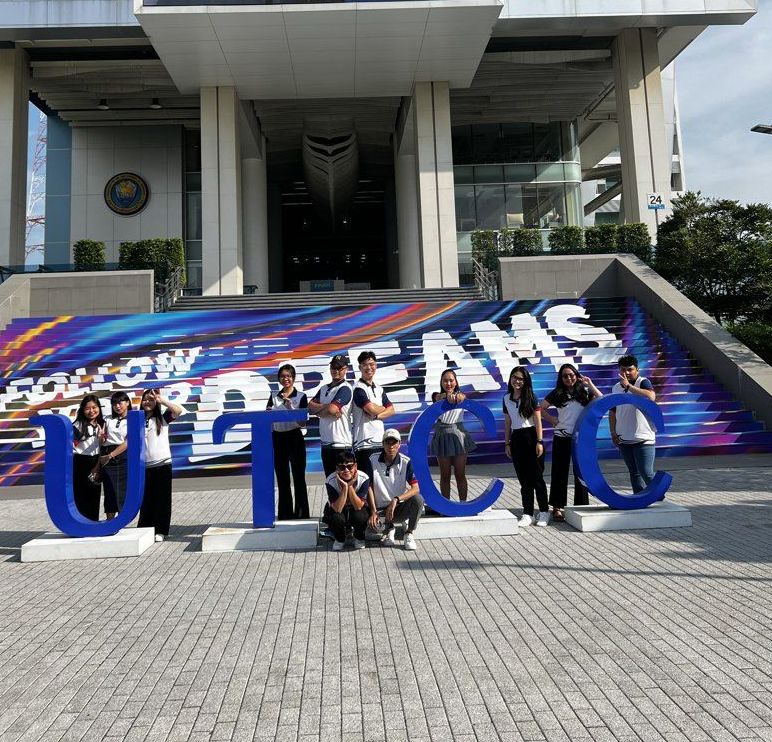 UEF students were present at the University of the Thai Chamber of Commerce for semester abroad
After getting acclimated to the new living environment, on November 8, UEFers joined the Orientation program and immediately kept pace with Thai-style activities.
The students were welcomed and accompanied by Mr. Miroslav Stefanov Kalniev – International Relations and Student Services Advisors/Lecturer, Ms. Jutima Muangjuey – Myanmar (MBA) Offshore Coordinator as well as the lecturers and other supporters who are UTTC students.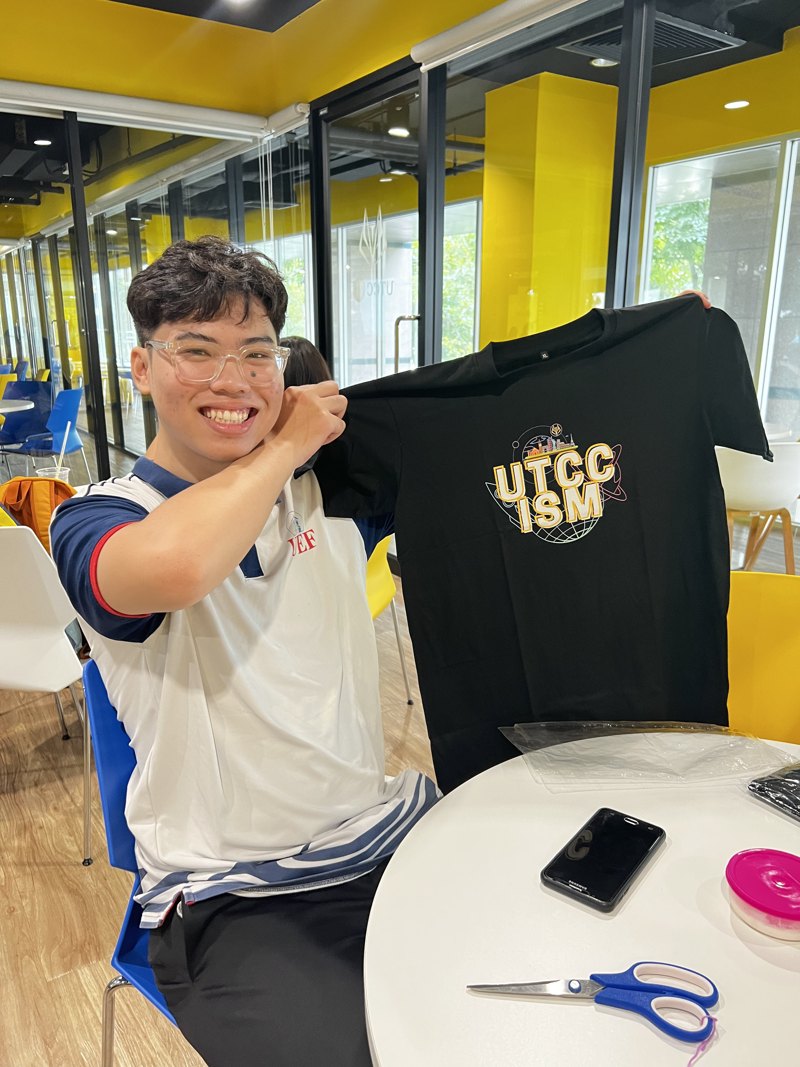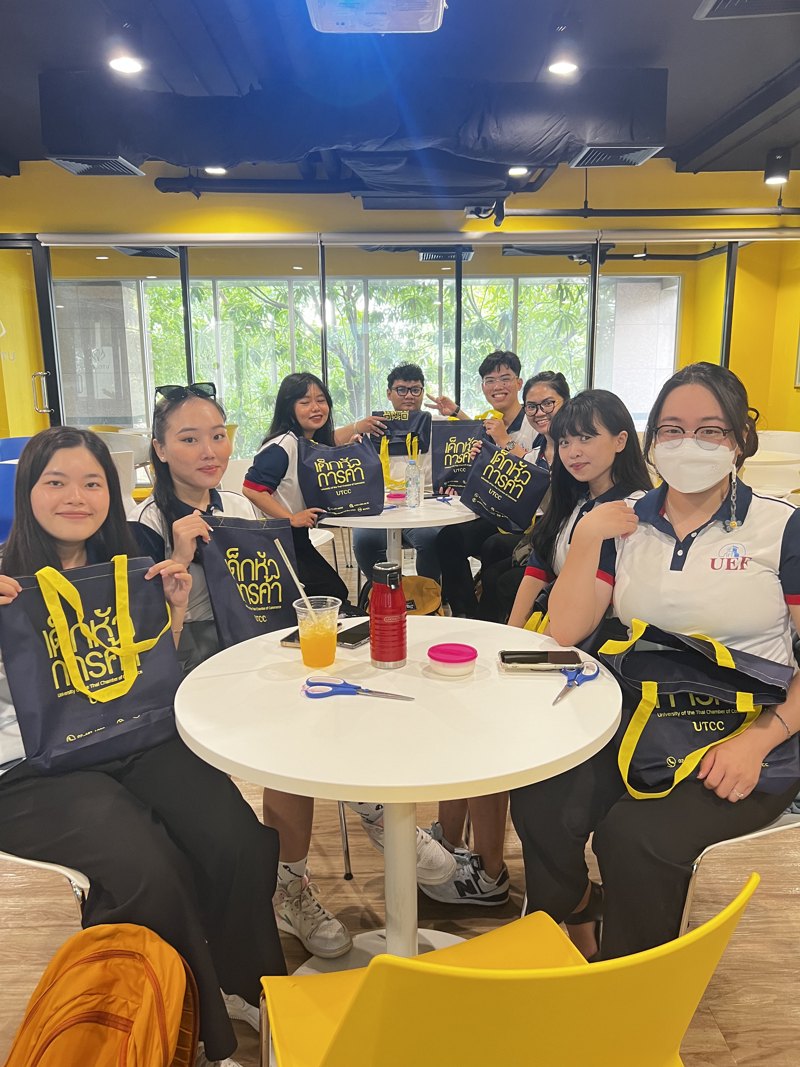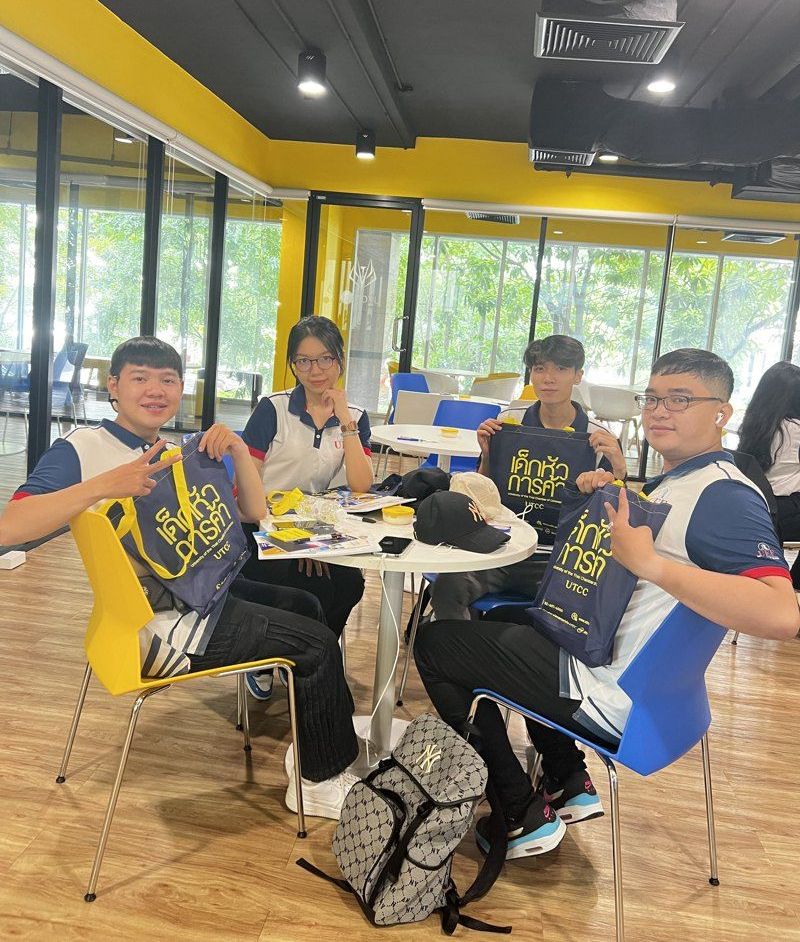 The students were so excited when receiving their uniforms and timetable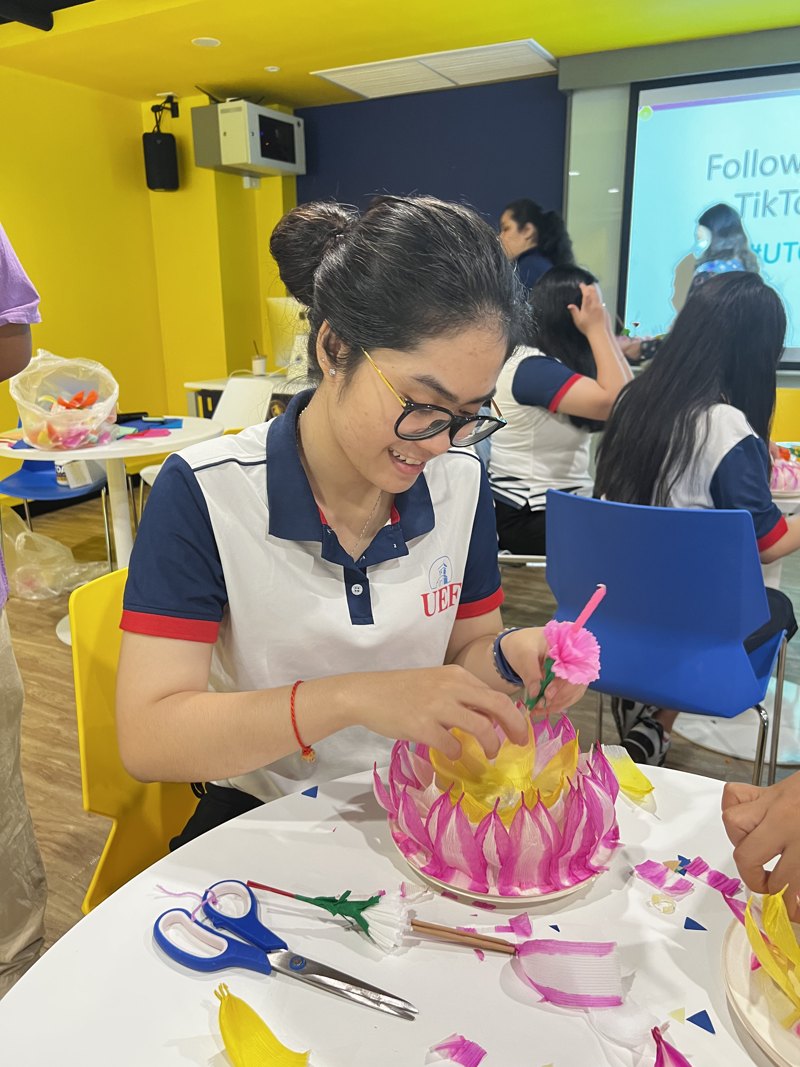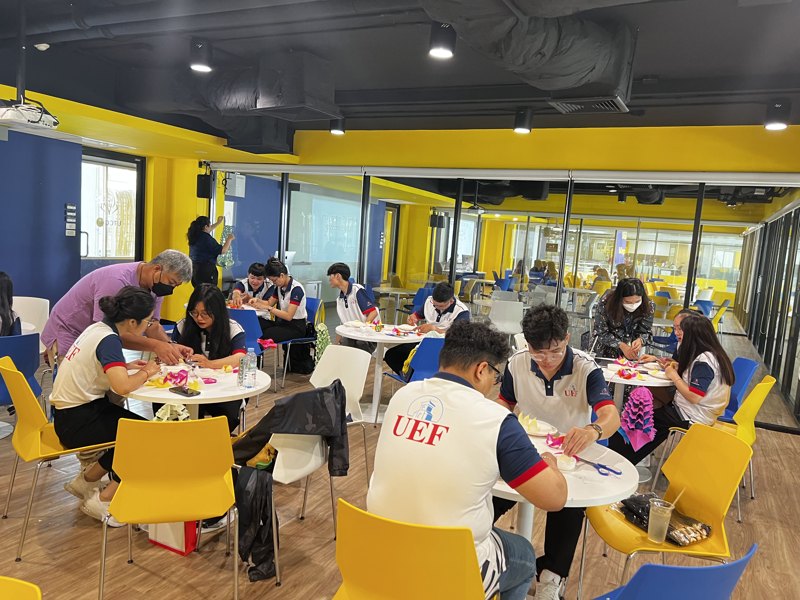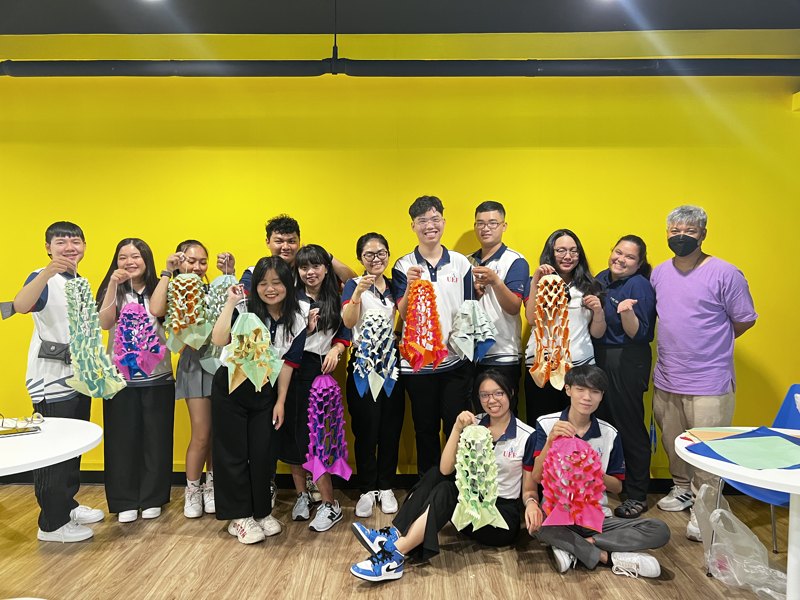 The students quickly kept pace with the activities at UTCC
After settling at UTCC and being informed of the schedule, UEF students participated in cultural activities to immerse themselves in Thailand's Loy Krathong Lantern Festival by making lanterns and then touring the UTCC campus.
In the afternoon, students took the first course of Entrepreneurs in International Business with a UTCC lecturer.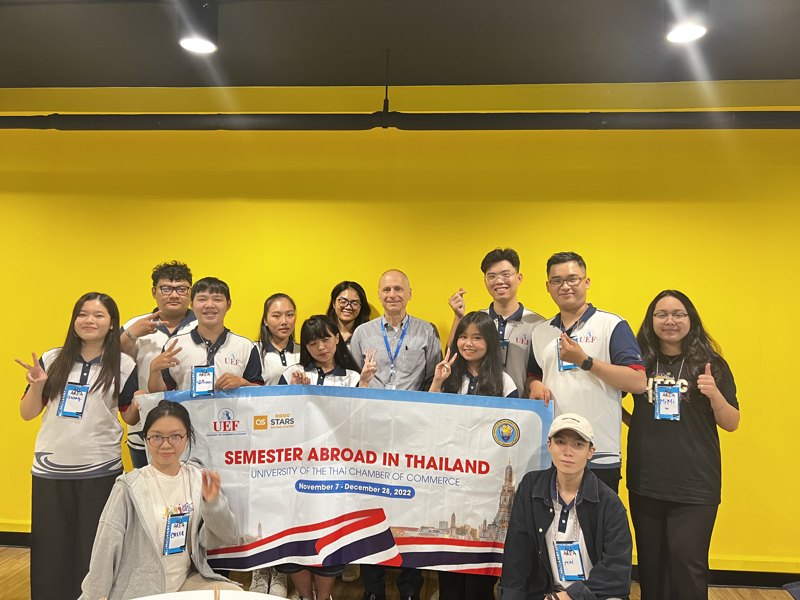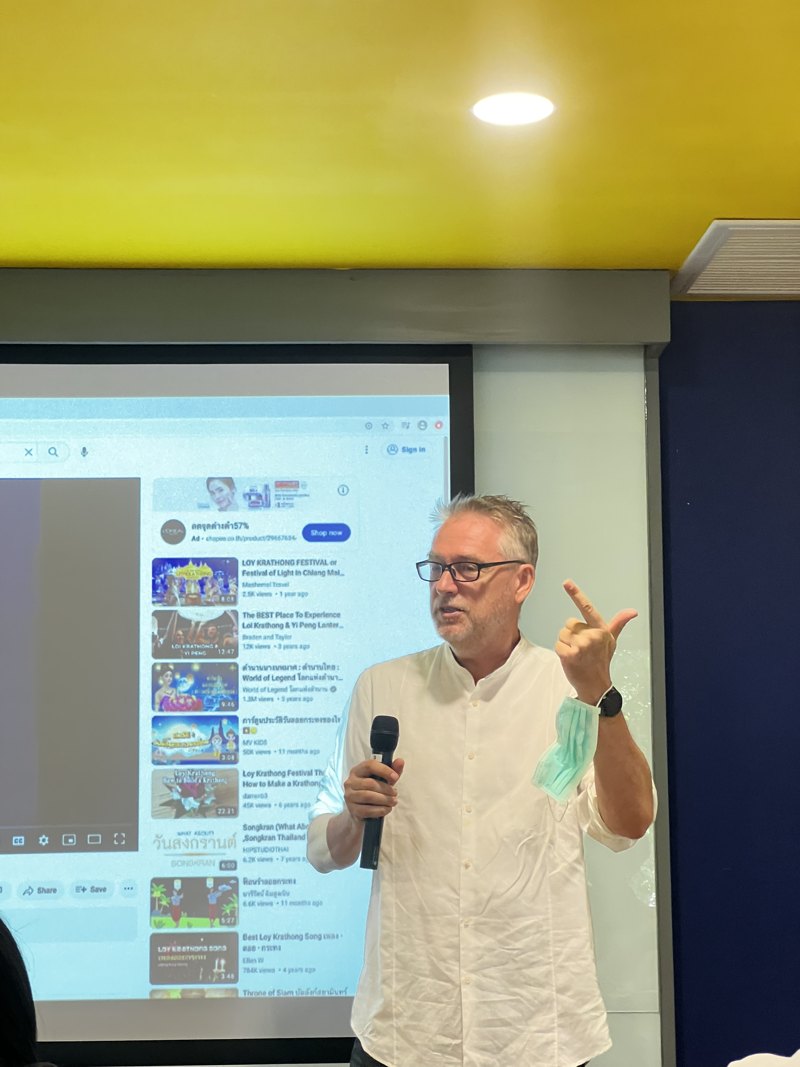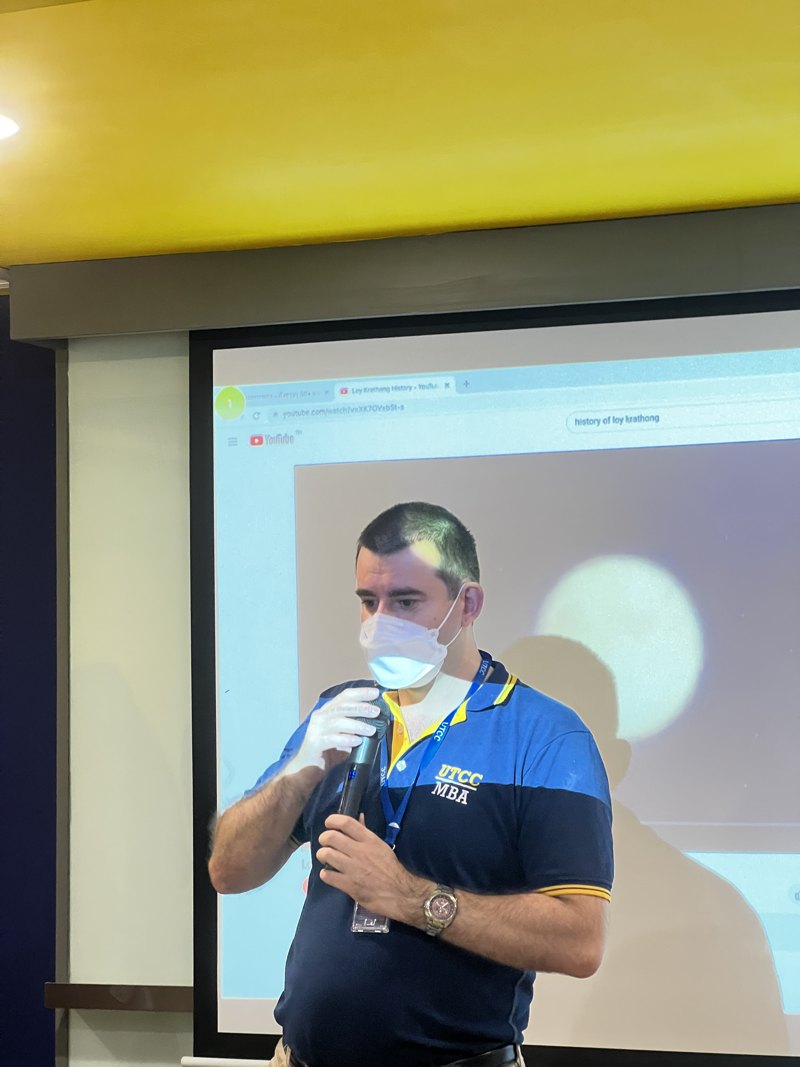 The first course with UTCC lecturer

After this course, UEF students will experience other practical subjects including Modern Innovation Technology and Thai Language and Culture.

Besides, the students can visit and study at businesses in Thailand such as The Stock Exchange of Thailand (SET), EGAT Learning Center, and Thailand Cultural Center (TCC).

Thanks to this semester abroad, students not only accumulate knowledge but they can also experience many fascinating activities in Thailand such as visiting Bangkok, taking a boat tour on the ChaoPhraya River, learning about Thai history through a trip to the ancient capital of Ayutthaya, cycling on Koh Kret – an islet on the ChaoPhraya River, savoring local dishes and traditional Thai desserts, visiting a pottery village and making their own pottery.
TT.TT-TT
Khóa học đầu tiên với giảng viên UTCC