Being a world power, the U.S. has always been at the top of countries with flourishing and sustainable development, in both economic and education fields. The American education system is modern and meritorious as there's an array of the world's most prestigious training institutions and research institutes situated here. Some places are nearly 1.5 centuries old, including UEF's partner in developing the international Bachelor's program in Business Administration – Keuka College. Let's find out more about Keuka College and UEF's 2023 U.S. Bachelor's program's enrollment information in the below article.
About Keuka College
Founded in 1890 in New York (USA), Keuka College is a center for training high-quality human resources from undergraduate to graduate levels for citizens and leaders of the United States and the world.
Keuka College is accredited by the Middle States Commission on Higher Education - a regional federally recognized accrediting agency for educational institutions of the United States, which is a golden standard for undergraduate training and is recognized by CHEA (the Council for Educational Accreditation of the United States).
In addition, administration and business programs are also accredited by the International Assembly for Collegiate Business Education (IACBE).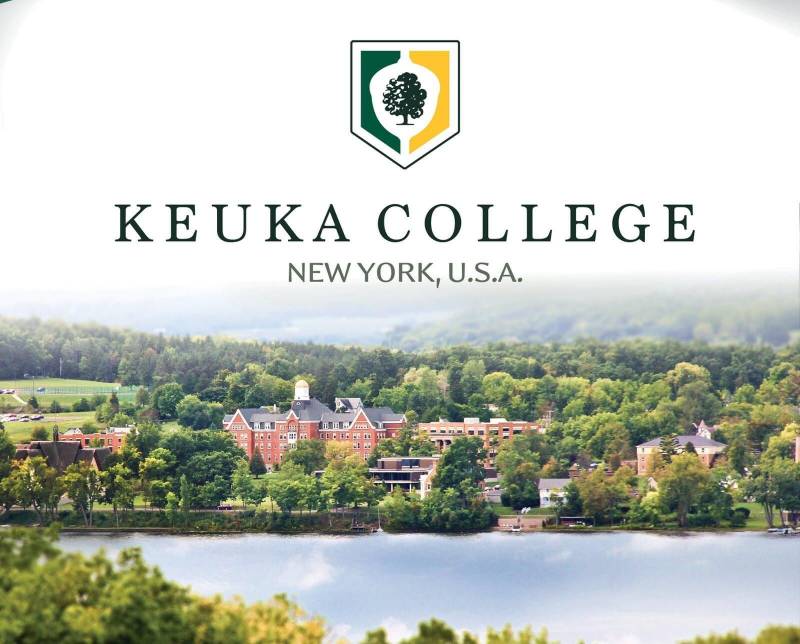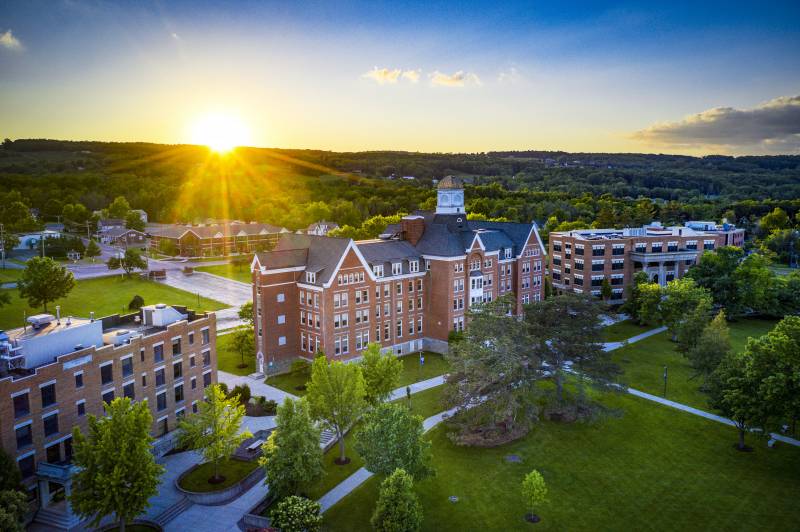 Keuka College with over 130 years of establishment and development
Some other impressive numbers of this college such as 560 hours of hands-on learning, and many valuable communication channels contacts, and graduates are well-prepared to enter the labor market, hence 96% of students successfully find jobs after graduation. Top 20% of the best universities (according to The Economist, UK); Best Colleges - Remains stable in the group of the best universities (according to the Global Universities Rankings of U.S. News & World Report and Money Financial Magazine, USA); College of Distinction - Consistently won the title of "US Excellent College University" since 2014; White House Honor Roll - The US White House Honor Roll for Educational and Community activities since 2006, etc.
About UEF 2023 U.S. Bachelor's program enrollment
To apply for admission to the US Bachelor's program in Business Administration at UEF, candidates need to meet the following conditions:
- Candidates have to graduate from high school or equivalent;
- Students have to achieve an international level of English equivalent to at least 6.0 in IELTS before graduation;
- For those who have not scored 6.0 in IELTS, you can submit equivalent international certificates or pass the English Proficiency Test organized by the Vietnam Keuka Program Management Board.
Having the enrollment requirement met, candidates need to prepare a complete set of documents including:
- Application form (according to UEF's form);
- 01 notarized copy of high school diploma or provisional graduation certificate
- 01 notarized copy of High school transcript;
- 01 copy of the birth certificate or passport;
- 01 resume certified by the local authority;
- 01 medical certificate;
- 04 international standard white 5x5 centimeters photos.
Most noticeably, UEF students will have the opportunity to receive entrance scholarships from the University ranging from 25% up to 50% when matriculating into an International Bachelor's program at UEF.
UEF's International Bachelor's program strengths
In association with Keuka College (USA), UEF offers students an International Bachelor's program in Business Administration with an American standard training framework. The foundational and professional knowledge of Business Administration are taught by Professors and PhDs of Keuka and UEF. 100% of the course will be delivered in English, which will encourage students to promote their linguistic abilities.
In addition, UEF also equips students with skills to identify business opportunities and assess their potential, thereby establishing as well as implementing reasonable business plans, leadership, change in management skills, improving communication skills, business problems solving skills, collaboration skills and critical thinking skills, etc.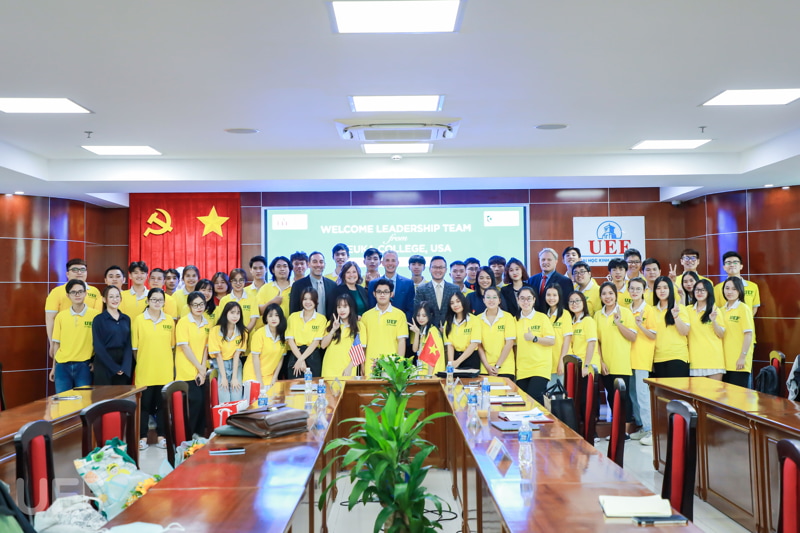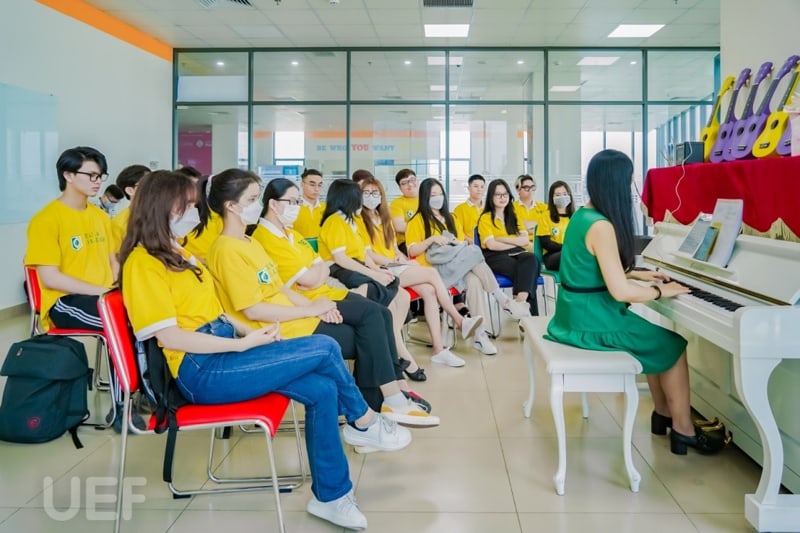 The curriculum at UEF is built according to Keuka University standards (USA).
Graduates from the US Bachelor's Program at UEF will receive a degree, recognized by the Vietnamese Ministry of Education and Training, from the partner university. This degree will ensure your opportunity to land jobs and take on important positions in domestic and foreign enterprises and organizations.
We believe that this article has provided a complete overview of Keuka College and enrollment information for the U.S. Bachelor's program 2023 at UEF. If you have already decided to apply, then you better be quick in order to grasp this promising opportunity to study in an international environment. Currently, UEF is accepting applications for International Bachelor's programs until April 30th.
Candidates can register here for more detailed advice:

TT.TT-TT