Dear students,
Today, IR House continues to introduce a useful and practical project for your study, which is the Online Library project for International Relations students.
1/ Purpose:
This project will help Lecturers and Students effectively have access to learning resources during the time of isolation because of the COVID-19 epidemic. The project creates initiative in teaching and learning activities of lecturers and students of the FIR-UEF.
2/ Time: the project will start from 09/10/2021
3/ Form: in the form of a cloud storage folder (Dropbox) - the online library link is sent to the email of the students.
4/ About the rules and how to access: (students follow the image below)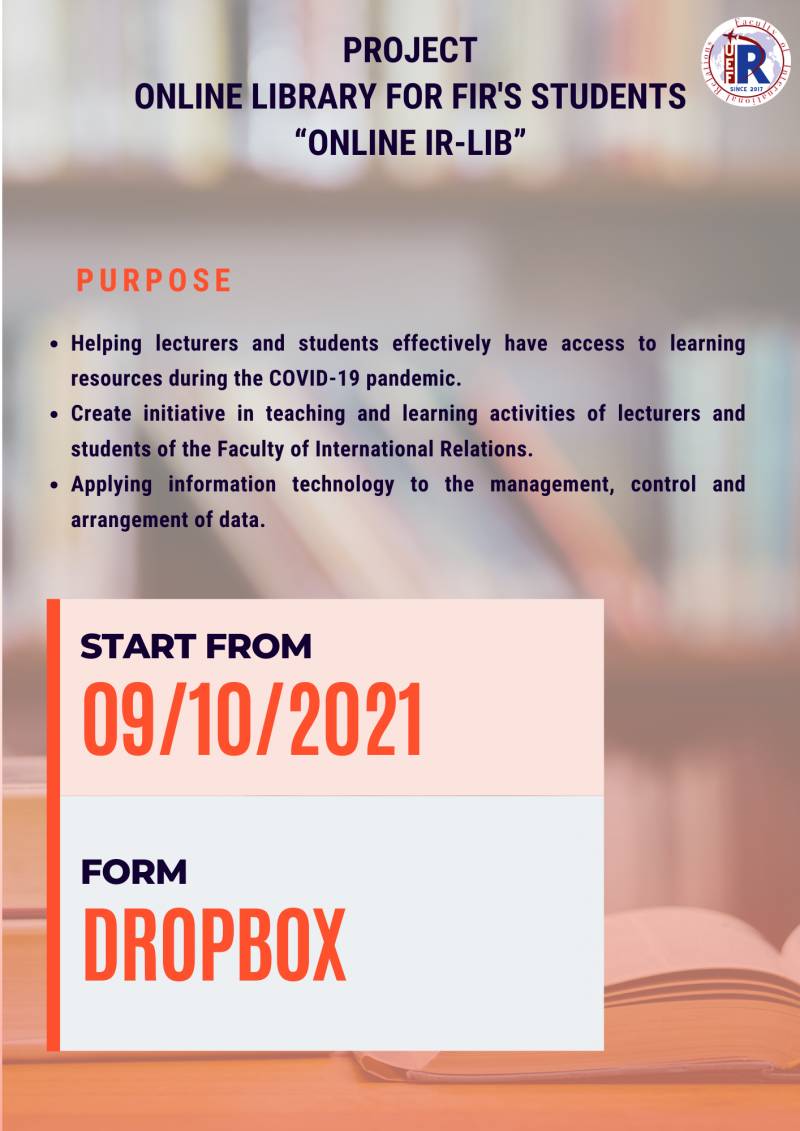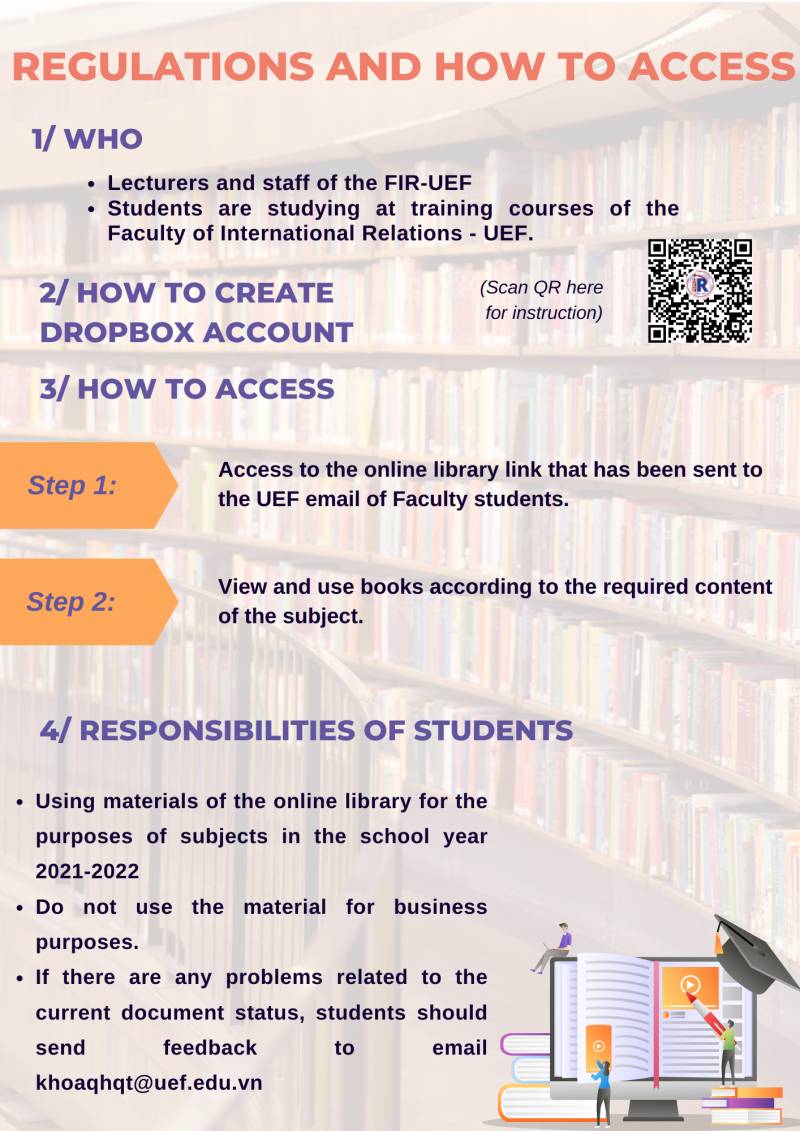 If you have any questions or feedback, you can email khoaqhqt@uef.edu.vn or message FIR-UEF Fanpage.
In particular, for more information about the Online Library's list of books, please actively Follow and Like the Fanpage of FIR-UEF (https://www.facebook.com/irelationsuef) as well as the Website of the Faculty (https://www.uef.edu.vn/kqhqt)
We wish you all the best in your studies and good results this semester.