As reported in the previous post, IRers - K18 majoring in Diplomacy are studying International Conference Organization with Prof. Nguyen Thai Yen Huong - Former Deputy Director of Diplomatic Academy of Vietnam, Chairman of ASEAN Intergovernmental Committee on Human Rights 2020.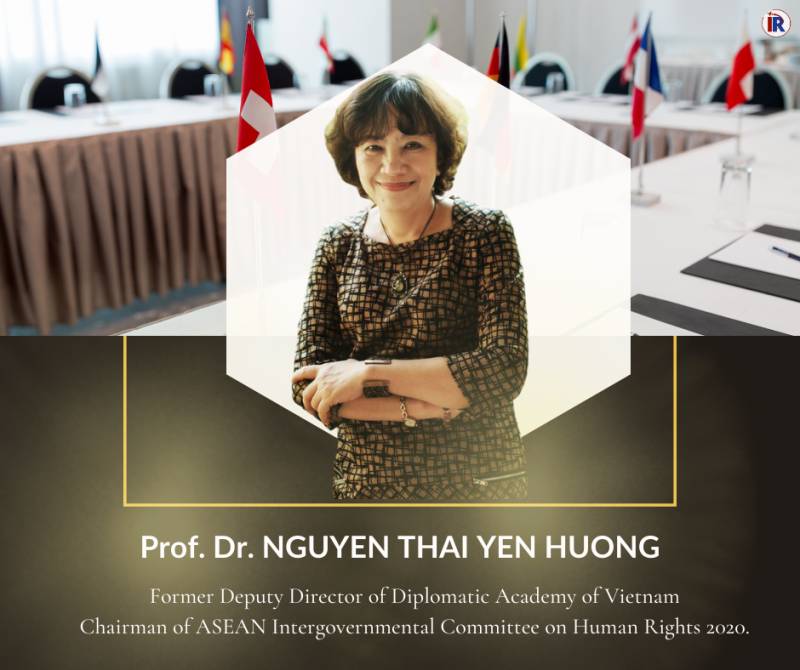 Are you curious about what kind of content IRers-K18 can learn?
First, an important thing must be mentioned, which is to distinguish the similarities and differences between an ordinary event and an International Conference - in which the elements of diplomacy and reception are paid much more attention.
Next, the students will be guided by Prof. Dr. Nguyen Thai Yen Huong about the functions and duties of the Chairman and Delegates in an International Conference, especially listening to practical stories in the working process of Ms. Yen Huong.
In order to fulfill their duties well, whether in the role of Chairman or Delegate, the students proceed to build for themselves an effective working strategy, manage the risks and conflicts that may occur, thereby providing an appropriate solution.
And do you know, a K18 student whispered to the admin:
- First, being taught by Ms. Yen Huong is a great honor for our class.
- Coming to this class, in addition to absorbing a lot of specialized knowledge, we also received very useful advice from her on how to collect information from sources as well as how to present ideas in front of the class. .
Thus, IR-UEF students have been having practical experiences brought about by this subject. There is one more special thing that you will know in the final exam of this subject. Follow FIR-UEF Fanpage to update upcoming interesting things.
Chairing International Conference - Organizing International Conferences is one of the subjects that have been taught at the Faculty of International Relations, University of Economics and Finance, Ho Chi Minh City, for final year students of Diplomatic majors. This course not only provides information, skills and knowledge to students of diplomacy who may be appointed or elected to chair meetings with international elements in the future, but also helps understand what the chair is doing and the reasons for those decisions and behaviors. Therefore, this is a highly applicable subject of the International Relations major - the Diplomatic Profession that the Faculty's students can participate in.