This morning - January 15, students of the Faculty of International Relations held the "Signing Ceremony of Cooperation and the Announcement of Vaccine NG-18". This is a simulation event in the final project of completing the Secretary of the Foreign Office course. This hands-on learning model helps students have an environment to apply domain knowledge and practice many practical skills.
Dr. Tran Thanh Huyen - Dean of Faculty of International Relations, M.A Le Phuong Cat Nhi - Lecturer of the Faculty of International Relations attended this event.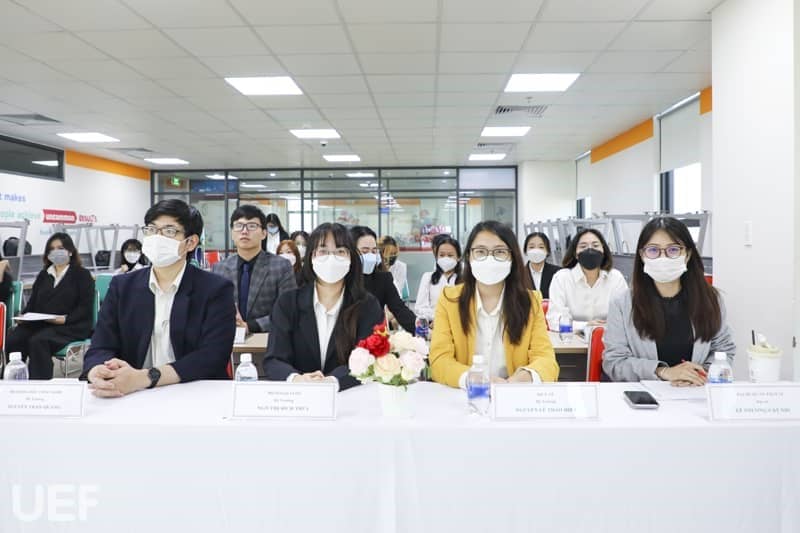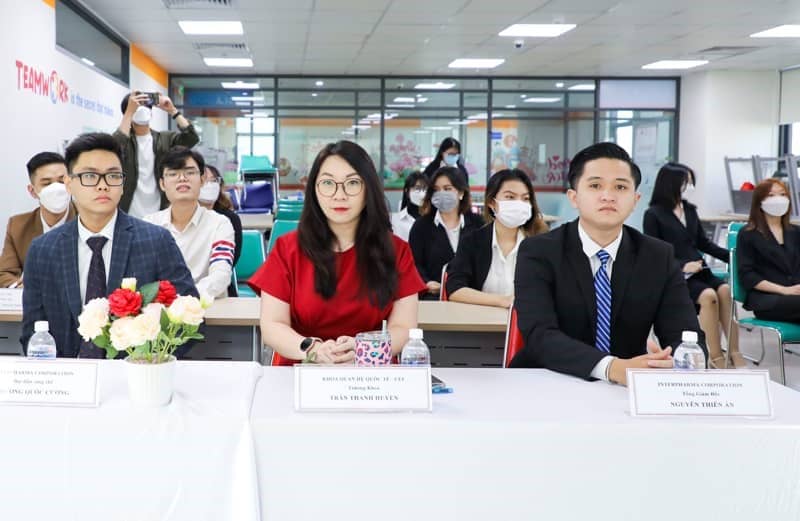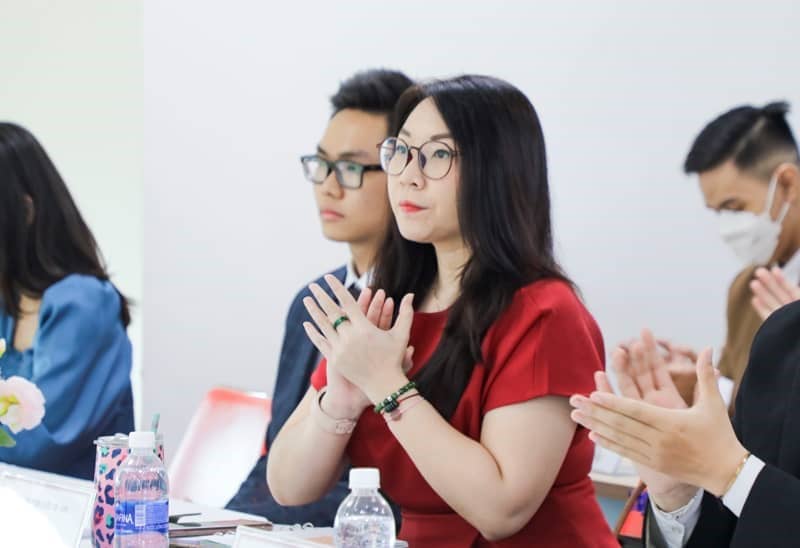 The guests of this event
In order to carry out a signing ceremony that simulates the spirit and reality, the students played the role of delegates with positions such as Minister of Health, Minister of Foreign Affairs, Ambassador of Switzerland in Vietnam, Director of InterPharma Company (the simulated company that produces NG-18 vaccine), representatives of partners signed with InterPharma Company.
The speeches are also arranged in order by the students, and the students who act as delegates also express themselves professionally and in the solemn style of a signing ceremony.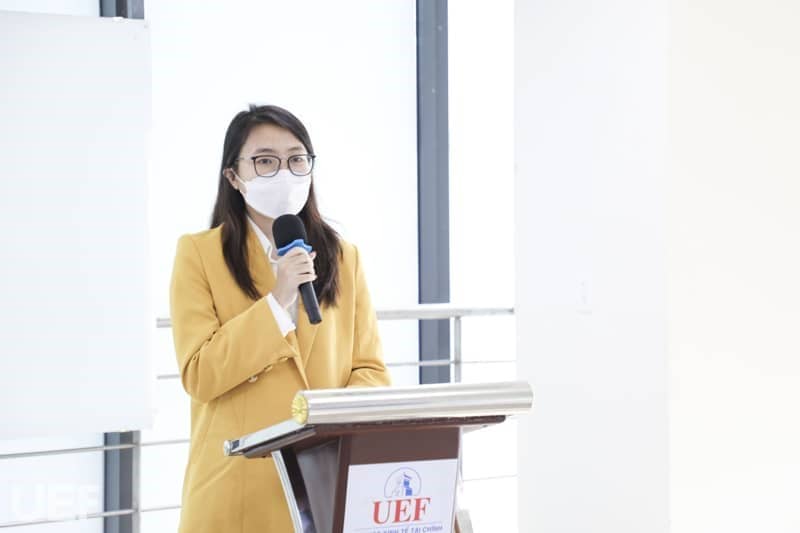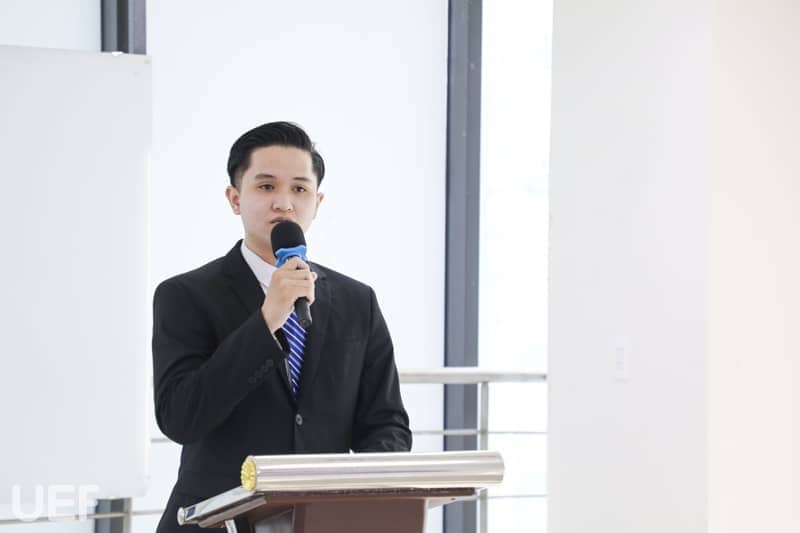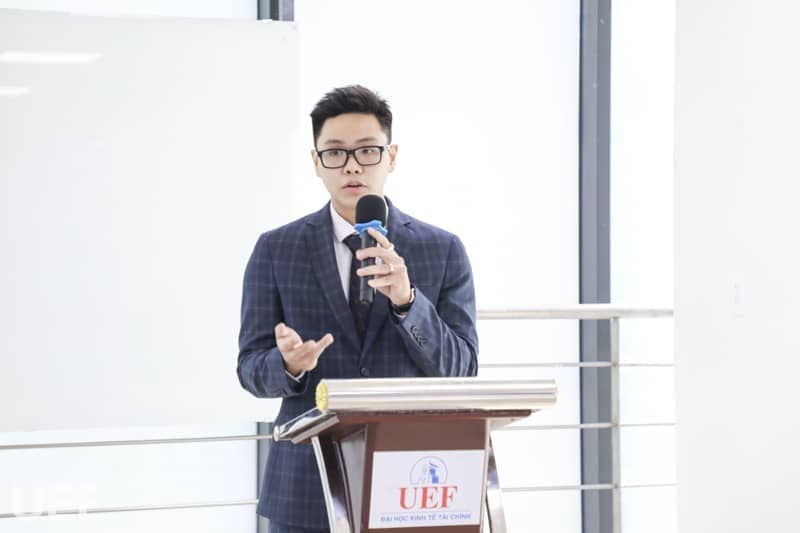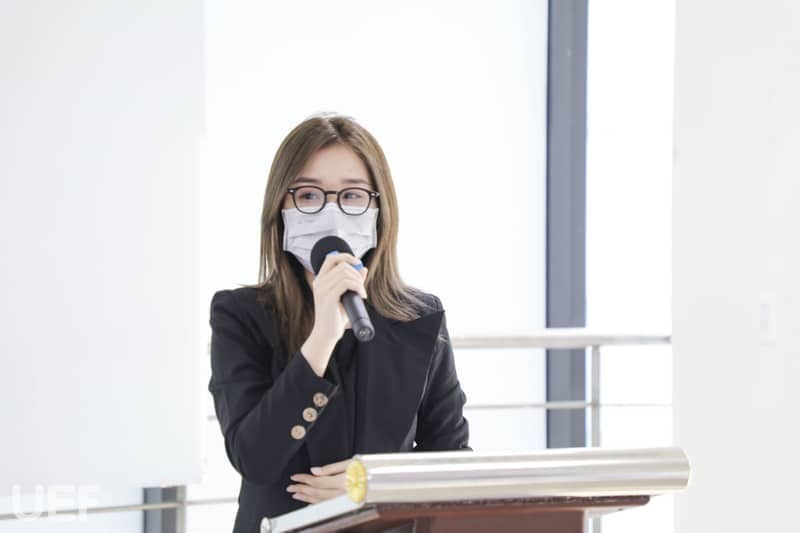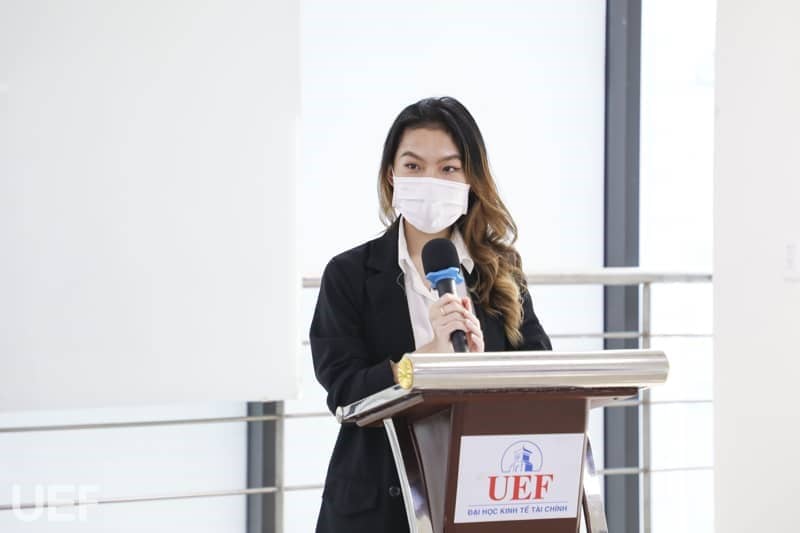 The speeches of the guests were professionally performed by the students
The simulated signing ceremony included a speech by the Director of InterPharma about the vaccine research process, the results achieved and the promise of the effectiveness of the vaccine in the future. In addition, slides on vaccine research results and vaccination schedules are also carefully done.
For representatives of partners signed with vaccine manufacturing companies, students also showed professionalism in speaking. In particular, the hypothetical partners abroad are connected through the online platform. The signing ceremony is also done solemnly and professionally.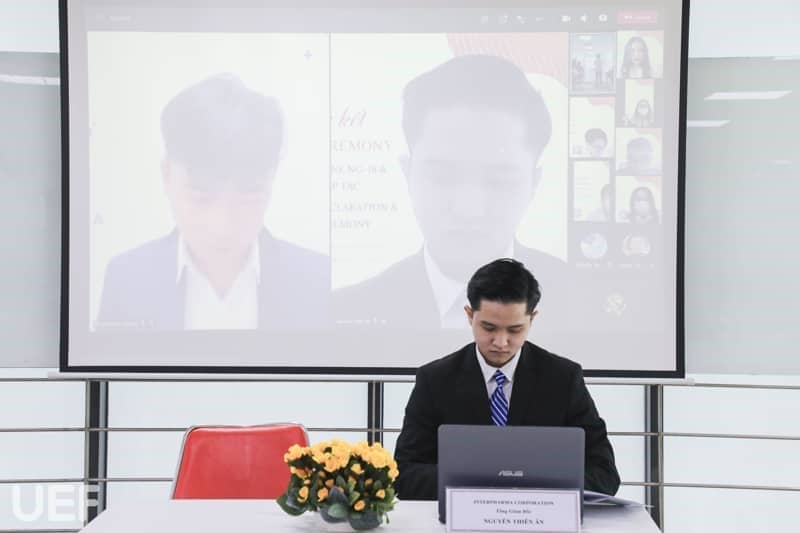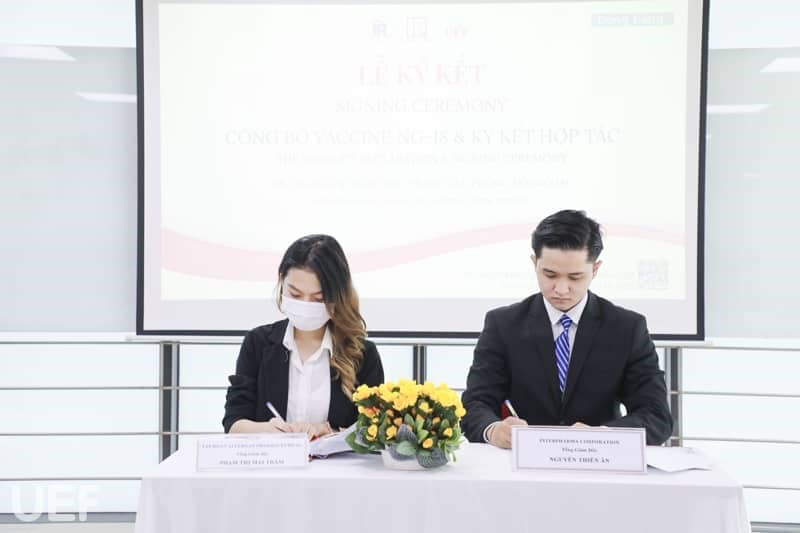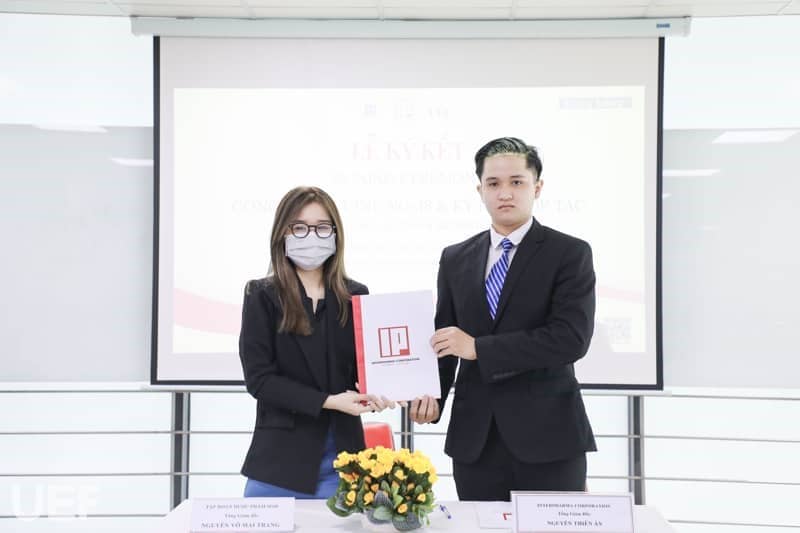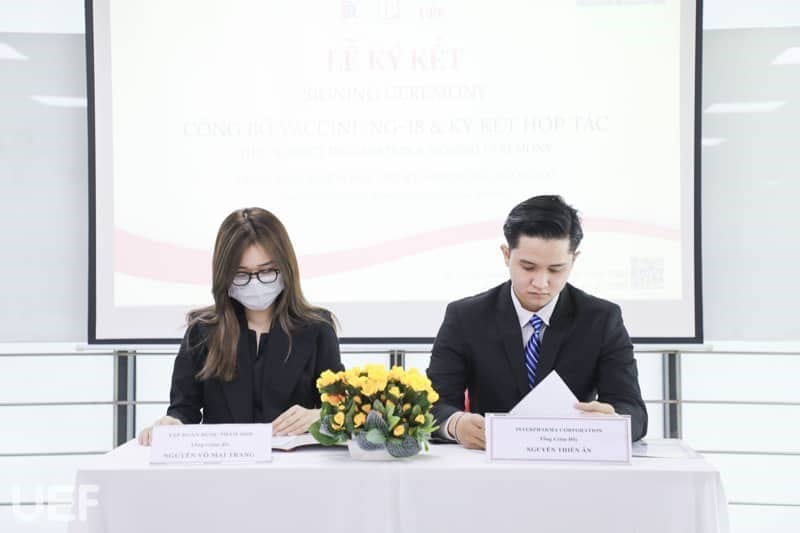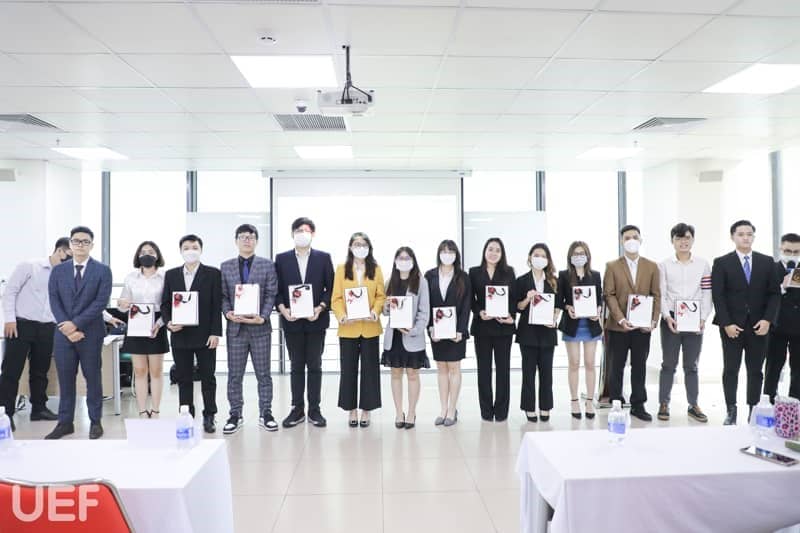 The signing ceremony is modeled carefully and solemnly
After watching the students implement the final project, Dr. Tran Thanh Huyen shared: "Although you did not have much time and had to study online, you prepared and performed the signing ceremony in accordance with the requirements of the subject. The practice of Secretary of the Foreign Office or other domain subjects of the faculty not only helps students improve their knowledge of foreign affairs, but also practice skills in other fields such as journalism, event organization. ... Especially, at events of foreign businesses, you also learn more about the principles of reception to avoid making mistakes. The organization of such a practice exam helps you know how to arrange and organize an event in reality and learn how to be thorough in the tasks you undertake"
Practice-linked learning is a prominent training model of UEF, and the Faculty of International Relations is one of the units actively implementing practical-focused activities for students. Hypothetical models like these help you update your knowledge and practice the necessary skills. Not only meet the subject requirements, you also have more solid equipment for your future career.
News: Nguyên Lê
Photo: Nguyên Võ