Are you looking for a job that can help you unleash your potentials?
At FrieslandCampina Vietnam, we commit to nourish young talents from the early days of your career and develop you into global business leaders through our exciting Management Trainee journey.
The program is unique because:
- It is very intensive - It transforms a fresh graduate to a manager in 24 months - There are exciting and important assignments and projects on job rotations
- Many rigorous assessment and feedback for development frequently challenge the way of work
- There are full support from boards of mentors/coaches/peers, big network connection, and especially, great opportunities for fast learning and self-growth.
Achieving a manager title is a reward of a successful 24-month MTP, but the journey continues. This is the start of your bright and promising career.
It's YOU who make a difference and contribute to a better world.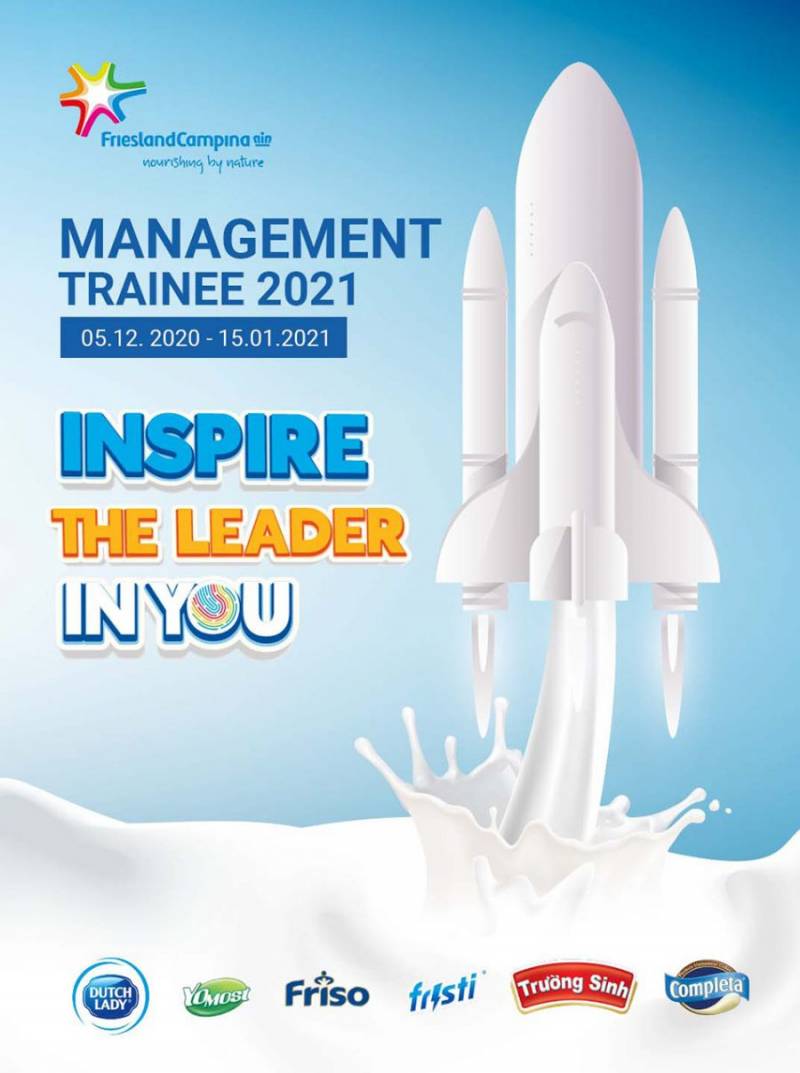 Management Trainee Program 2021 opening functions:
- Marketing
- Sales
- Human Resources
- Finance
Application requirements:
• Fresh graduates (Bachelor/Master Degree) or graduates with less than 2 years of working experience
• Accumulative GPA from 7/10 or equivalent
• Excellent communication skills in both Vietnamese & English
• Team player with excellent interpersonal skills
• Leadership potential with strong conceptual and analytical skills
• Strong passion to learn and explore FMCG & dairy industry, desire to develop a career in a multinational environment
Selection Process
1. Application Form: 5/12/2020 – 15/1/2021
2. Aptitude Test
3. Initial Interview
4. Business Challenge & Final Interview
Our Management Trainee Program 2021 will "INSPIRE THE LEADER IN YOU"!
Apply now:
https://bit.ly/FCVMTP2021
Application closes at 23:59 on
15/01/2021
For more information, please reach us at: Facebook:
https://www.facebook.com/FCVCareers