The Chinese language is increasingly receiving the attention of the young who are passionate about foreign languages. This is the study of Chinese language usage in all fields: Economics, Commerce, Tourism, Diplomacy, ...

However, "Can I have a job after graduating?", "Where can you get a job related to your major?" These are big questions facing students who are aspiring to pursue this field as well as their parents. You can fully grasp this major and related job opportunities with the information below.

Job opportunities for students in the Chinese language

According to the General Statistics Office of Vietnam in 2019, the number of tourists from China to Vietnam was about 400,000 visitors per month, the average annual number of Chinese tourists reached a record number with more than 5 million visitors. Due to the consistent number of tourists as well as business people from China in recent years, there is a demand for fluent speakers of the Chinese language.

In terms of economy, trade, and investment cooperation, China is currently the largest import market and the second-largest export market of Vietnam with more than 2,800 Chinese investment projects, ranking 7th among countries and territories having direct investment in Vietnam. Besides, there are now more than 3,000 Chinese enterprises investing in Vietnam, making employers increasingly eager to find high-quality human resources. This is considered good news for people with knowledge of the Chinese language and culture.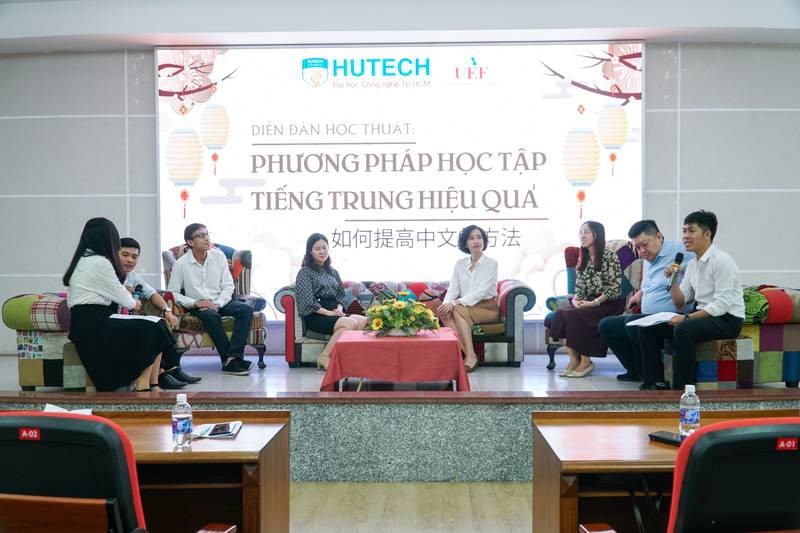 As long as studying in a suitable study environment, job opportunity is no longer a serious concern
Understanding market trends, many universities have designed academic programs for the Chinese language, including the

University of Languages and International Studies

,

University of Foreign Languages,

Hue

University,

Ho Chi Minh City University of Economics and Finance (UEF), Ho Chi Minh City University of Education, ...

At UEF, in addition to specialized knowledge, understanding of Chinese culture and history, Chinese in business, commerce, office, tourism, ... students in the Chinese language will be equipped with skills and attitudes to be 21st-century workers. The learning environment with many international cultural experiences helps students prepare themselves as a global citizen.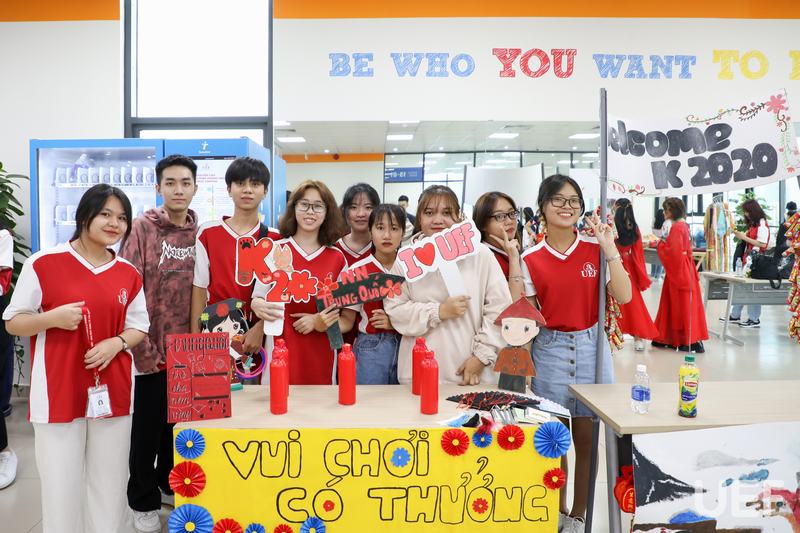 UEF students study and practice in a dynamic environment with many beneficial extracurricular activities
Besides, in terms of 2nd and 3rd-year students, you will be exposed directly to the practical working environment, through extracurricular activities, internships, ... UEF network of hundreds of business partners provides many opportunities for UEFers to learn from experts with many years of experience in the industry.

What kinds of jobs relate to the Chinese language?

The Chinese Language is considered a major with many job opportunities and potential career development in the future. After graduating from school, students in the Chinese Language can try out the following job positions:
Interpreter / Translator / Editor;

Interpreter for media companies, newspapers, magazines;

Reporters, editors at establishments, foreign localities;

Compile administrative procedures, human resource management or contracts for Chinese companies, enterprises or invested by China;

Assistant / secretary / tour guide for foreign leaders;

Chinese lecturers/researchers at universities, colleges, and research institutes.
UEF hopes that the answers to the big question "Can I have a job after studying the Chinese language?" help students point themselves in the right direction and choose a suitable learning environment.

AMi