OCTOBER 14 - Following the positive results in the previous recruitment interview with two Japanese companies, UEF students continued to participate in interviews with recruiters from IIZaka Onsen Hotel and Hakone Pax Yoshino and four students have excellently been accepted for the position of interns at these hotels.
The interview was accompanied by Dr. Vo Van Thanh Than – Dean, Faculty of Languages and International Cultures and Ms. Huynh Tu Anh – Deputy Director, UEF International Institute.
Representing the partners, there were the presence of Mr. Nakayama – IFK Japan and Mr. Nguyen Phuong Trinh – Director of IFK Vietnam.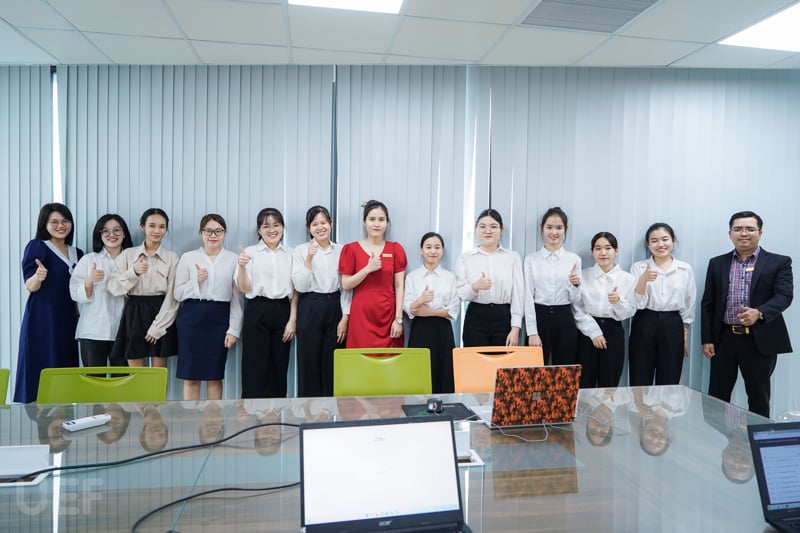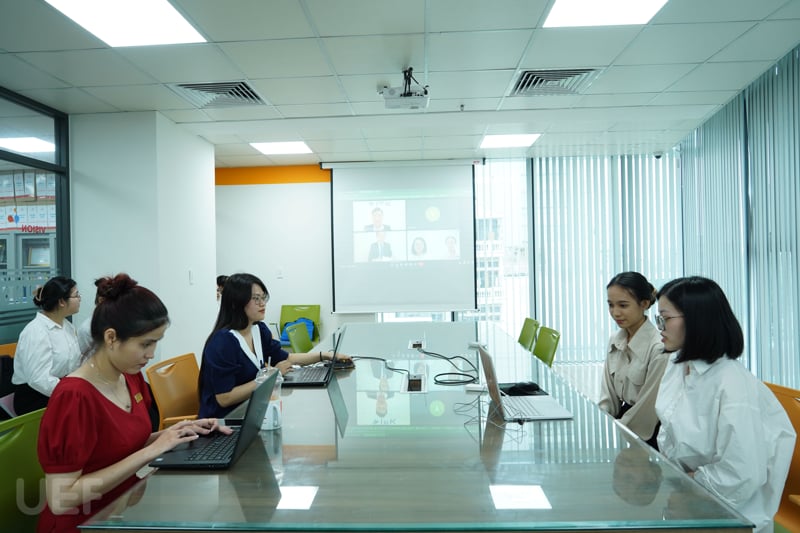 UEF students confidently participated in the interviews with Japanese recruiters
Participating in the interview with international recruiters, UEFers confidently showcased their Japanese language proficiency. Besides introducing themselves, they also have the opportunity to present more about their wishes and interests so that the company can better understand the candidates.
Overcoming the pressure and challenges, four UEF students excellently made it to the internship positions at Japanese hotels. Specifically, two students Nguyen Bao Phuong Ngan and Nguyen Huynh Anh Thu gained admission to intern at Hakone Pax Yoshino, while another two got the chance to intern at IIZaka Onsen Hotel.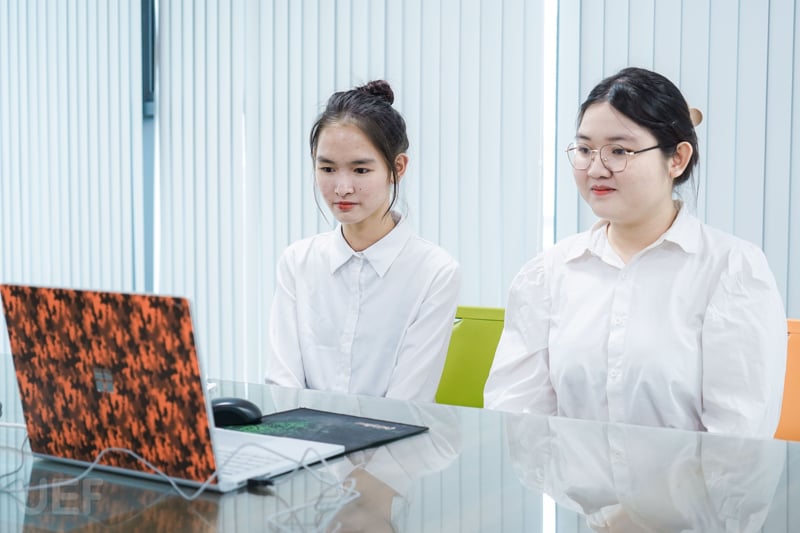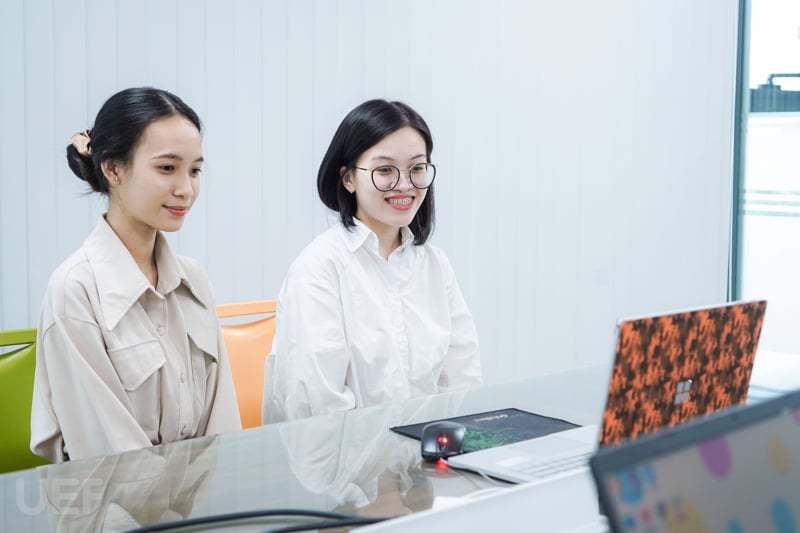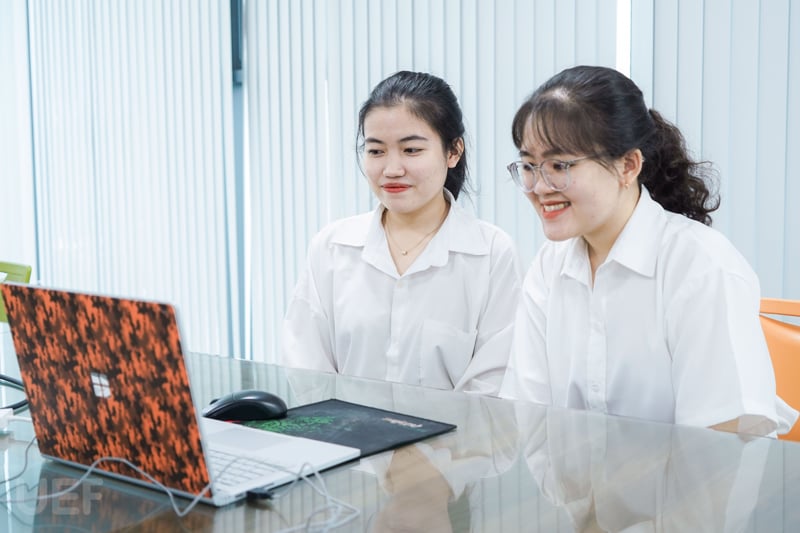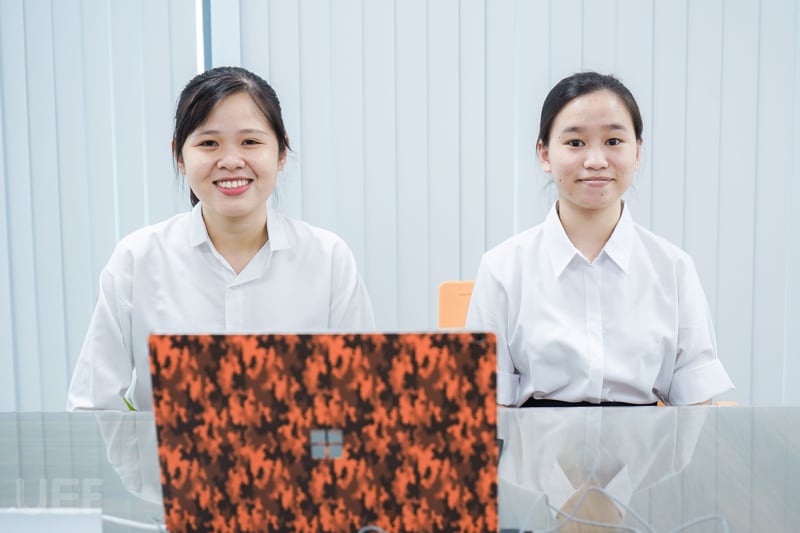 UEFers' Japanese language proficiency and professional knowledge impressed recruiters

In the field of hospitality, interns will be assigned professional tasks related to their major such as ensuring the quality and comfort of the bedrooms, maintaining hygiene for common areas and bathrooms, doing laundry, and delivering customer services.

During the 6-month internship (from January to July 2023), students will learn, exchange and experience Japanese culture, learn how to prepare Japanese food, cultivate practical Japanese with native speakers, and so forth.

With practical learning experience as well as professional knowledge and skills, UEF confidently conquered recruiters. Congratulations to 4 excellent students on successfully positioning their internships at hotels in the land of cherry blossoms. Hope all students will gain numerous interesting and valuable practices for their career development.