APRIL 5 - This morning, the Center of Information and Communication and representatives from the Universidad Católica San Antonio de Murcia in Spain (UCAM) had a discussion on media and communication experiences, branding activities and their tools.
The meeting honorably welcomed the official from UCAM, Ms. Sonia Doroudian – Enrolment Advisor & Marketing Coordinator for Middle East and North African countries. The meeting also featured Mr. Quach Du Tay – Deputy Director, Center of Information and Communication.
During the discussion, Ms. Sonia Doroudian highlighted some noticeable aspects of UCAM's media activities. According to her, UCAM focuses on face-to-face counseling and promoting brands to students, actively updating students with information on their major and learning environment through online platforms, using CRM to collect student information, capitalizing on events such as workshops and academic exhibitions to promote branding, carrying out free services to and create dynamic extra-curricular activities for international students.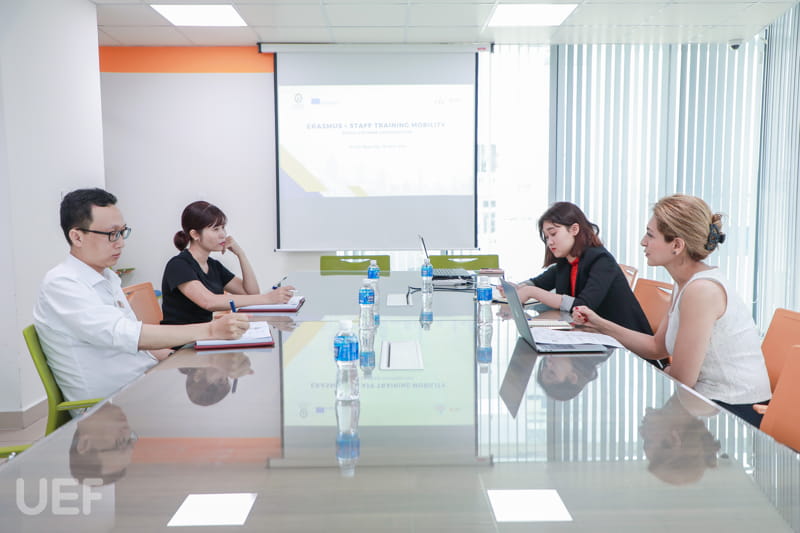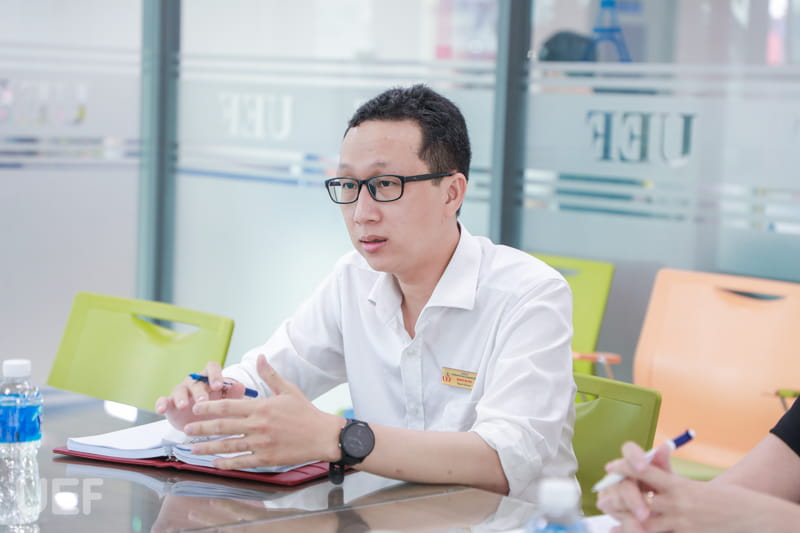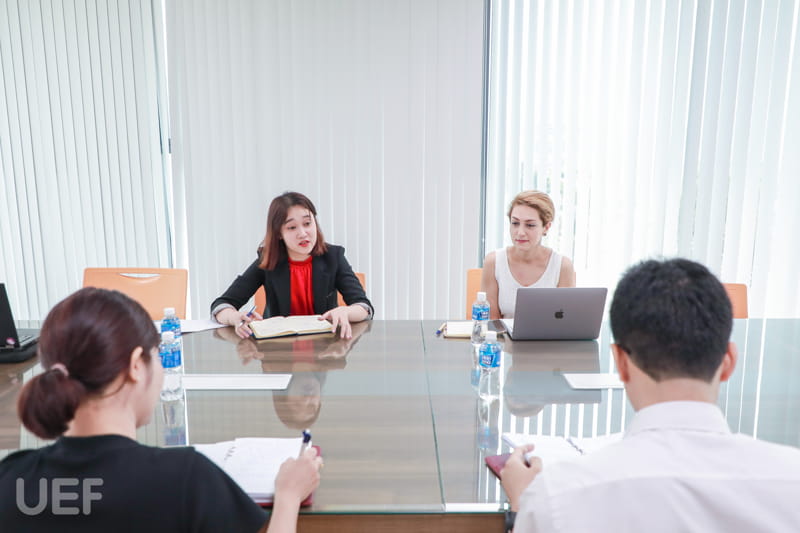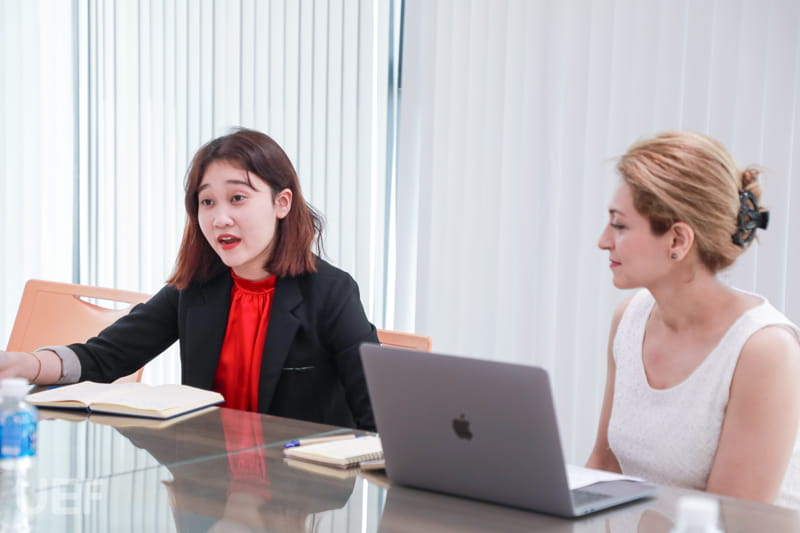 Representatives of the two institutions discussed about communication and media activities

In addition, UCAM organized the "Visit campus", allowing students to visit the learning facilities as well as to meet and greet with officials and different faculty members. Regarding student activities, UCAM annually holds a cultural festival for international freshmen.
In relation to media activities, Mr. Tay emphasized that UEF pays great attention to communication on online platforms, such as official websites, Facebook, Instagram, and Youtube, as well as the press and agencies. Similar to UCAM, UEF is also implementing CRM. The difference between the two universities is that UEF also has visual advertisements and information on admissions, career counseling days.
One of UEF's strengths is its active dynamic and joyful environment as student activities are held consistently throughout the academic year. The representative of UCAM also complimented UEF for this point during the Cultural exchange between Spanish and Latin American countries festival the previous night. The event illustrated the students' lively, integral spirit as well as their language proficiency and communication skills.
Furthermore, experiences in regard to content creation on the TikTok were also discussed by the representatives.
Through the discussion, UEF and UCAM representatives acknowledged the strengths and weaknesses in media and communication activities and adopted resolutions in branding thanks to their partner's experiences.