DXC Technology (DXC: NYSE) is the world's leading independent, end-to-end IT services company, helping clients harness the power of innovation to thrive on change. Created by the merger of CSC and the Enterprise Services business of Hewlett Packard Enterprise, DXC Technology serves nearly 6,000 private and public sector clients across 70 countries. The company's technology independence, global talent and extensive partner network combine to deliver powerful next-generation IT services and solutions. DXC Technology is recognized among the best corporate citizens globally. For more information, visit www.dxc.technology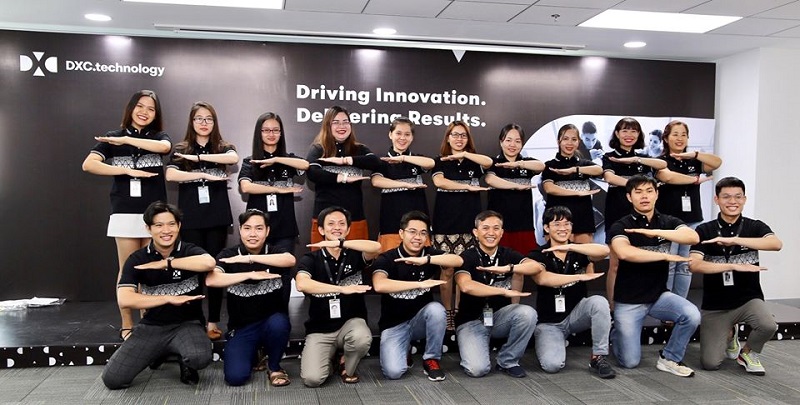 I. JOB DESCRIPTION
How would you like to join an international software development center in Vietnam to learn, to grow personally as well as professionally, and to gain valuable experience in a fast-paced development environment?
An exciting and challenging opportunity has been available for those who are passionate about learning and building applications using Java/.NET/A.I/ technologies, as well as in Testing and Bridge Software Engineering. Your primary responsibilities will include develop, and maintenance and perform assurance of software products. The successful candidate will be part of a high-performing development team in a high frequency/low latency environment.
Internship duration: 3 months (max 6 months) - WORKING FROM HOME applied.

Candidates in other provinces may apply.

Monthly salary: 3,000,000 VND.
II. JOB REQUIREMENTS
Fresh graduates or final-year students in Computer Science, Information Technology, Software Engineering or related technical field. Third-year students can also be considered.

Good knowledge in Object-oriented programming concept.

Basic English communication skills.

At least Japanese N4 for those want to be Bridge Software Engineer (with opportunity to work onshore in DXC Japan)

Has knowledge or relevant work experience in any of the following programming languages or technologies: Java/Java EE, .NET, C#, C++, C, SQL

Ability to learn in a short time and work under pressure

Experience working in an international software development project will be advantageous.

Good analytical and communication skills

Be able to work independently and in a workgroup.
III. JOB LOCATIONS
364 Cộng Hòa, Phường 13, Tan Binh, Ho Chi Minh City, Vietnam