To ensure UEF best experiences at the Cintana Alliance as a new member, Cintana Education quickly supported the institute with various high-quality educational opportunities to UEF faculty members and students. Following the first Co-teaching classes and Freshmen welcome workshop series, UEF faculty members got another chance to participate in the Kick-off Meeting jointly coordinated by UEF and Cintana Education. This prompted to enhance faculty performance and pave a path for UEF to achieve a leading education in a global learning environment.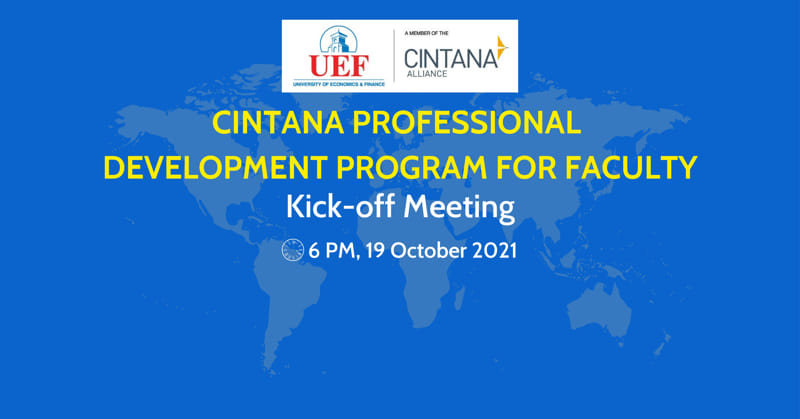 Kick-off Meeting was held virtually on the evening of September 19
The online meeting featured UEF's leaders, including Dr. Bui Xuan Lam - Vice Chairman of Board Director, Mr. Do Quoc Anh - Vice Chairman of Board Director, Dr. Do Huu Nguyen Loc - Vice President & Director of the UEF International Institute, Dr. Ho Vien Phuong - Vice President & Chief of University Central Office as well as over 100 UEF faculty members and university partners. Besides that, 25 UEF Officials, Faculty members, and Staff who had completed the first module joined the panel of guests.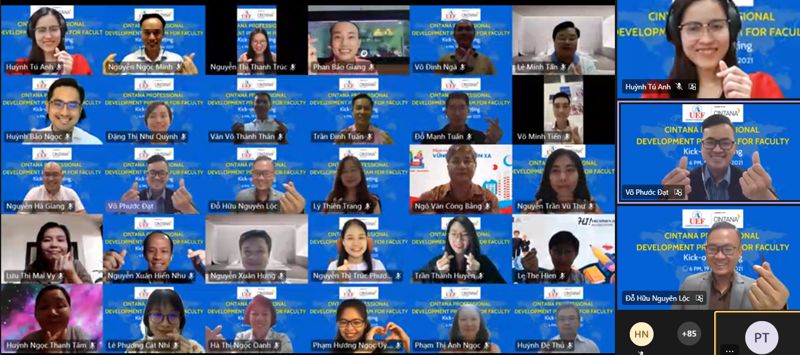 More than a hundred UEF faculty members joined this faculty development program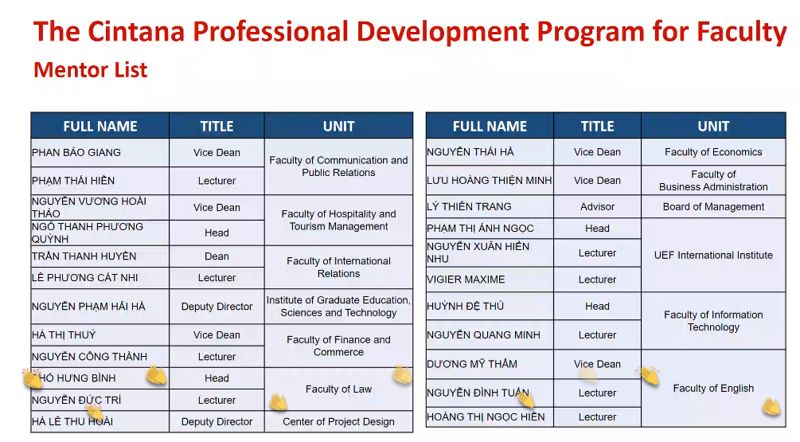 Mentor list of qualified faculty members completing the first module of the program
Opening this ceremony, Dr. Bui Xuan Lam pointed out the importance of the faculty development towards UEF's orientation of development. Besides, he also expressed his gratitude to the Cintana coordination team for kick-starting this one-of-a-kind program.

Dr. Bui Xuan Lam represented UEF to deliver his opening remarks
At the meeting, Mr. Paul Tan - Director of Partnerships and Strategy, Asia represented Cintana Education to share his extensive professional and academic experience in different fields such as education, investments management, and business administration. He also highlighted that Cintana Alliance was delighted to form this long-term partnership with UEF and promised UEF a breakthrough journey to global education.
Speaking at the event, Mr. Christopher Hill - Head of Partnerships & Institutional Growth at Cintana Education provided some insights into Cintana Education and valuable benefits for UEF faculty such as world-class resources, academic and research collaborations with ASU, and other globally-ranked universities in the Alliance. Moreover, he indicated that his long-awaited plan to visit UEF will come to fruition this November.
Dr. Águeda Benito - Head of Academic Excellence at Cintana Education also delivered a pre-recorded remark at the meeting with her warmest congratulations to all faculty members on being a part of UEF - the fastest-growing private international university In Vietnam and Southeast Asia. She also motivated attendees to make use of this challenging time to stay on top of those recent trends in online education.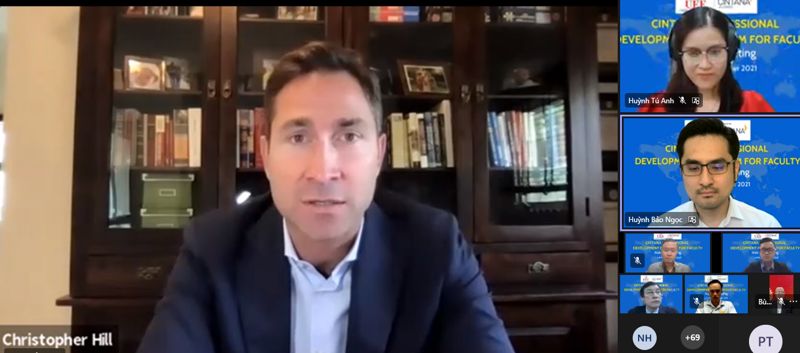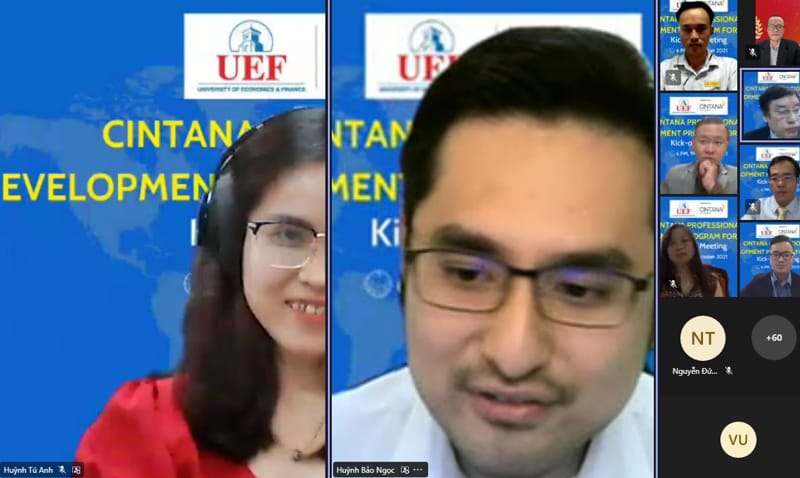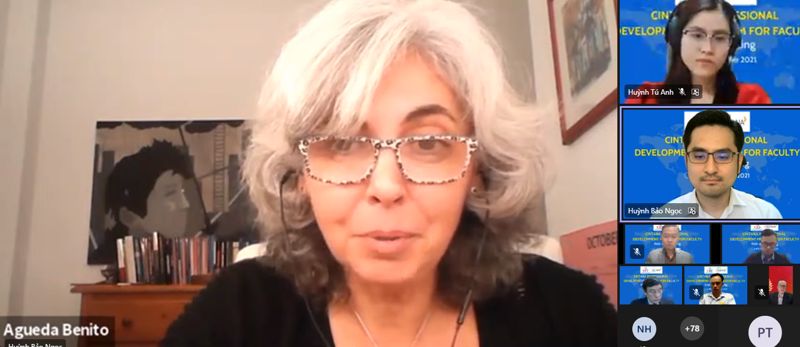 Representatives of the Cintana Education unveiled the benefits of joining the Cintana Alliance as well as UEF's developmental potential in the domestic and international market
On behalf of UEF, Dr. Do Huu Nguyen Loc explained the reason why UEF chose to be a part of Cintana Alliance and set attainable goals that UEF hoped to accompany Cinatana. Besides, he also featured some special opportunities provided for students and several strategic plans to achieve in the upcoming time
Ms. Huynh Tu Anh - Vice Director of the UEF International Institute wrapped up the meeting with the content of this faculty development program. Specifically, the 2-year program will be split into 4 short-term courses taught in Vietnamese. Participants will work together with 25 qualified mentors who completed the first module of the program. Accordingly, UEF faculty members will be divided into groups of 15 members to conduct peer-led sharings.
Through this faculty development, UEF faculty members will be able to get exposure to international best practices for online teaching to create truly transformative learning experiences for their students.
TT.TT.TT