On November 16, Mr. Christopher Thomas Hill - the new Vice President of UEF kicked off the first session of the Master Class series themed "Global Leadership". With his profound professional experience in management in different educational institutions and multinational corporations across the globe, his sharing brought core values and hands-on experience for UEF's future leaders.
Prior to Cintana, Chris worked with Laureate Education for 10 years including roles as CEO Laureate Partners, SVP & COO Australia & New Zealand, VP of Strategy & Business Development for Asia-Pacific. In Australia, he co-founded and led commercial operations for Torrens University Australia for 4 years.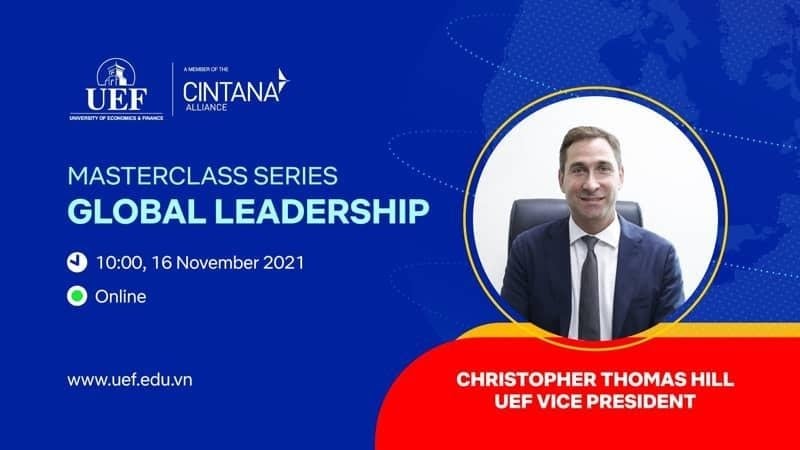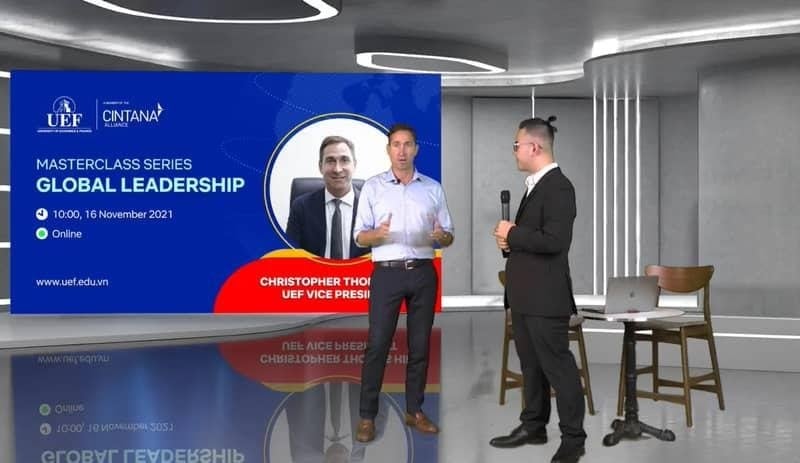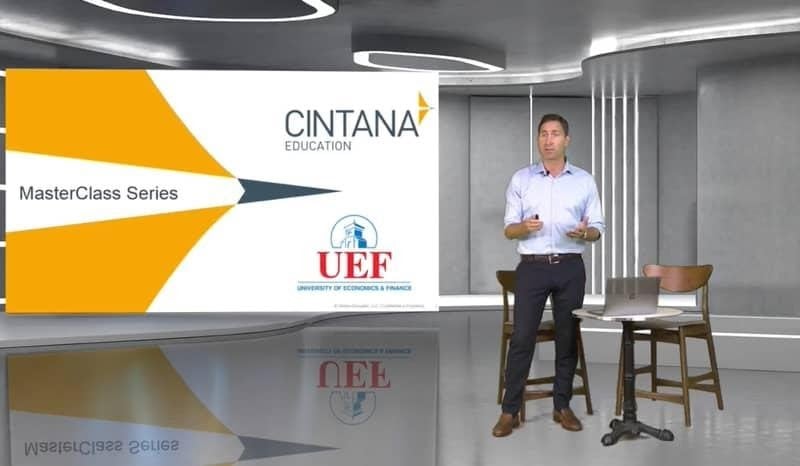 Mr. Christopher Thomas delivered an informative speech on Global leadership skills based on his first-hand experience.
With his extensive experience in the previous positions, it's promising to equip UEFers with a solid knowledge foundation involved in global leadership skills. First off, the speaker pointed out 3 main factors for a successful business including strategy, people, and execution.
It can be said that a typical leadership journey should go through 3 stages, namely Leader of leaders, Team Leader, and Team contributor. In addition, the new Vice President of UEF also revealed a framework for leading high-performance teams as follows:
1. Off-site and Personal connection
2. Define the first team
3. Set a BHAG (Big hairy audacious goals)
4. Jointly develop 90-day "contracts"
5. Weekly meetings to track progress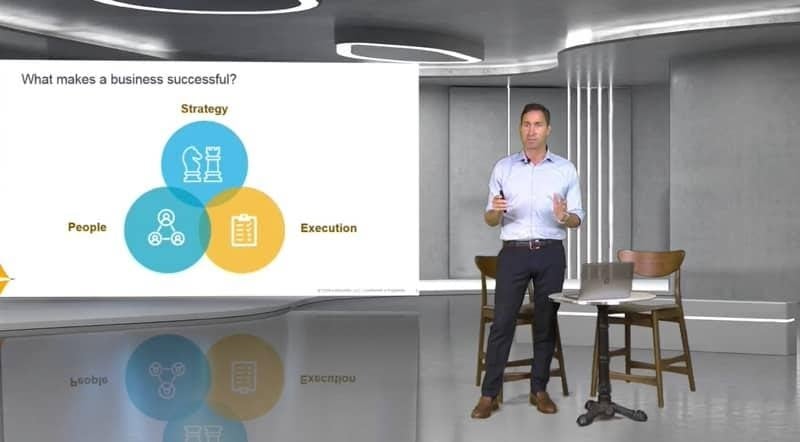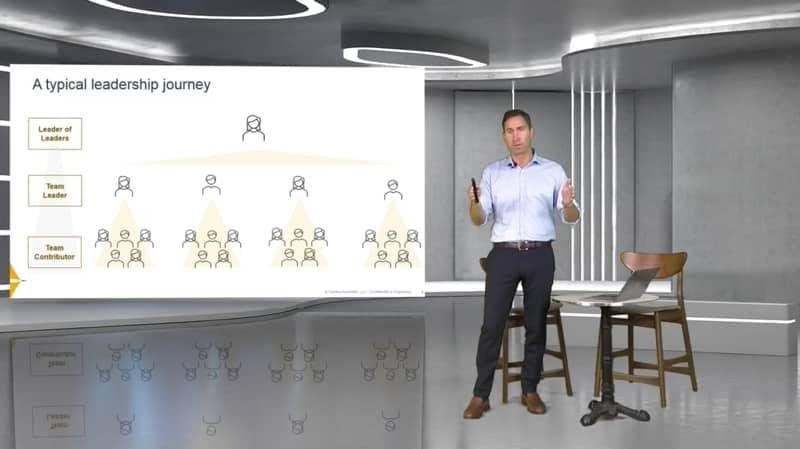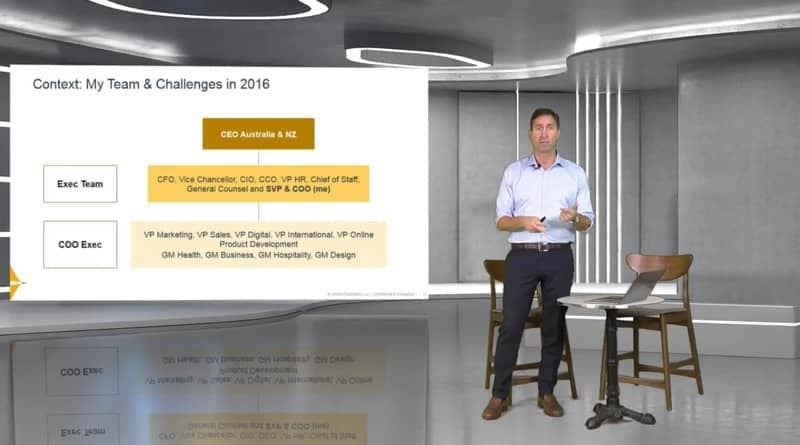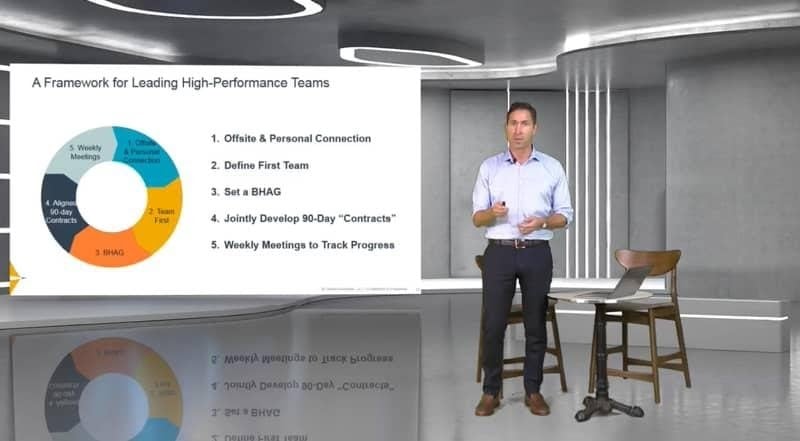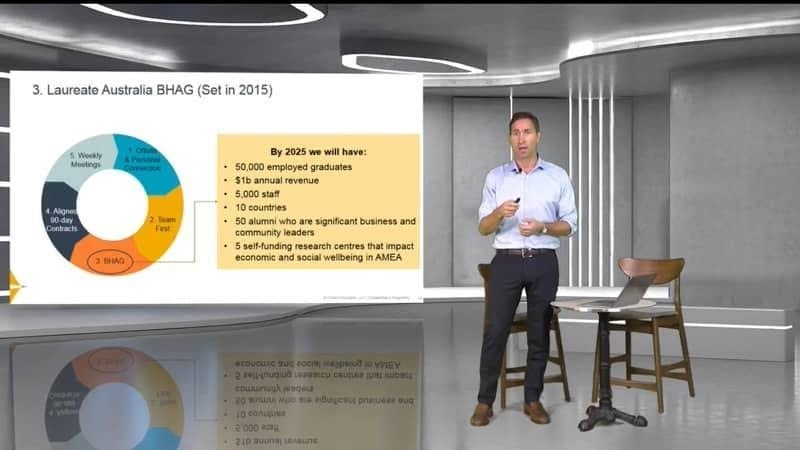 Elements of effective leadership skills shared by the speaker
Among these elements, defining the first team is quite important to lead a team. Mr. Christopher also shared his memories of his first team when he was the CEO of Laureate Partner and worked in SVP & COO Australia & New Zealand as CFO, Vice-Chancellor, CIO, CCO, VP HR, etc.
The speaker took Laureate Australia BHAG including Laureate Australia's goals and challenges in 2025 as an example which made it more understandable for students.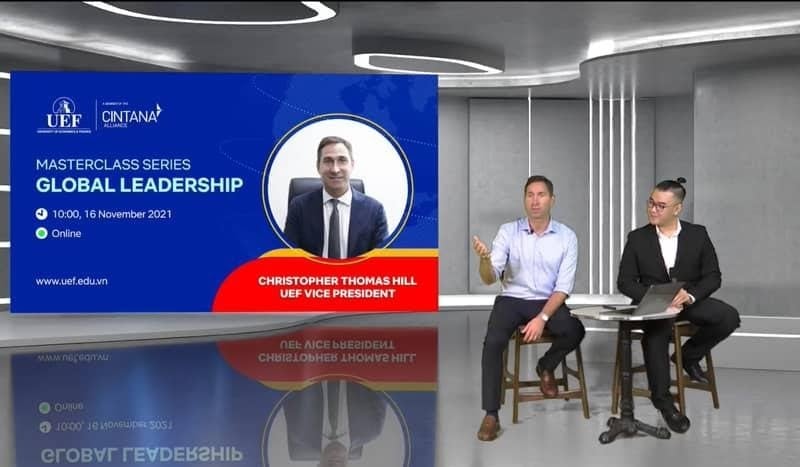 MC of the program was Nghiep Khai participating in UEF international academic competitions regularly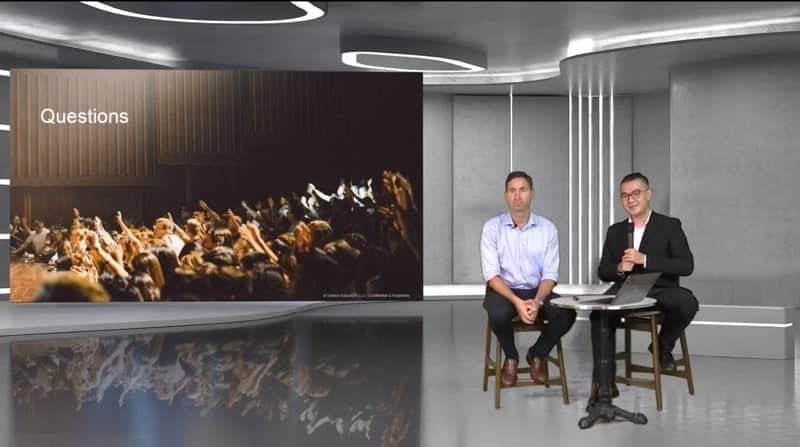 Students actively interacted and asked questions of their speaker
Besides his useful sharings, Mr. Christopher Thomas also assisted students in untying the knots about global leadership skills. Through this Q&A discussion, UEFers had a great chance to prove their English proficiency as well as their proactivity when studying in an international environment like UEF.
Speaking at the Master Class series is a group of the top experts and professors from university members in the Cintana Alliance performing and discussing with students on numerous interesting topics. The special series and co-teaching classes are the most noticeable benefits of the long-term strategic partnership with Cintana Education. UEFers would have an intense demand to enhance their professional abilities due to their talents, inquisitiveness, and global mindsets. Besides, these series would help foster UEFers' growth at full potential and facilitate them to take advantage of international and local work prospects.
Nguyên Lê