UEF and Universidad Internacional del Ecuador - UIDE (Ecuador) have recently organized a Co-teaching class in "Communication Skills".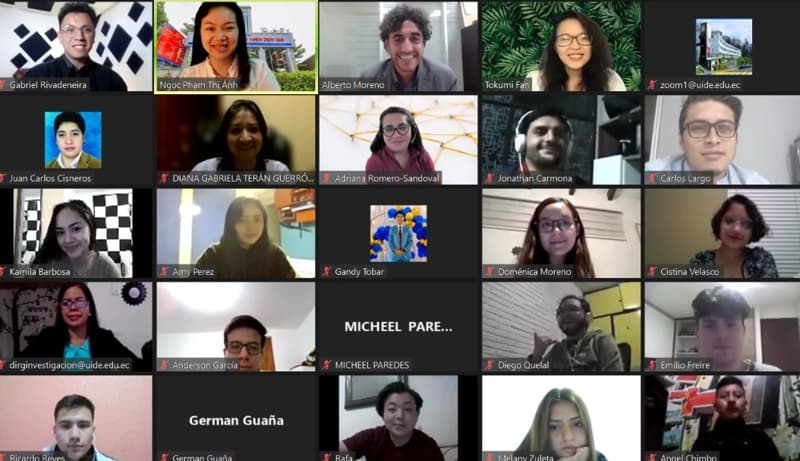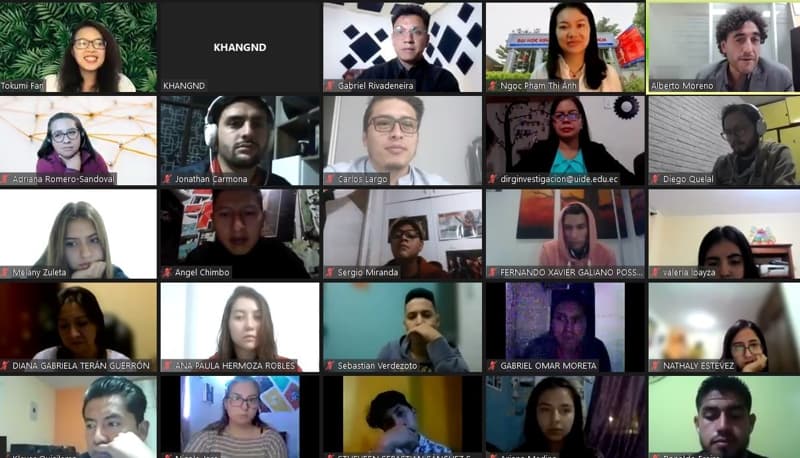 The virtual event greatly attracted the participation of UIDE students
The Co-teaching class, which is part of the Global Signature Course, is one of the most noticeable benefits of the long-term strategic partnership with Cintana Education.
Through Global Signature Courses, UEFers can now learn and engage with classmates from other parts of the world. Lectures are conducted by international faculty from other Cintana affiliate universities to develop students' global perspectives.
Aiming to create an international environment for students, the program is the combination of the blended learning approach, collaborative curriculum, enterprises in the network, work-integrated learning experience, and peer interaction between students in the alliance.
This course will then be divided into many different classes according to each stage. The first co-teaching class on Communication skills was held on September 21 and 22.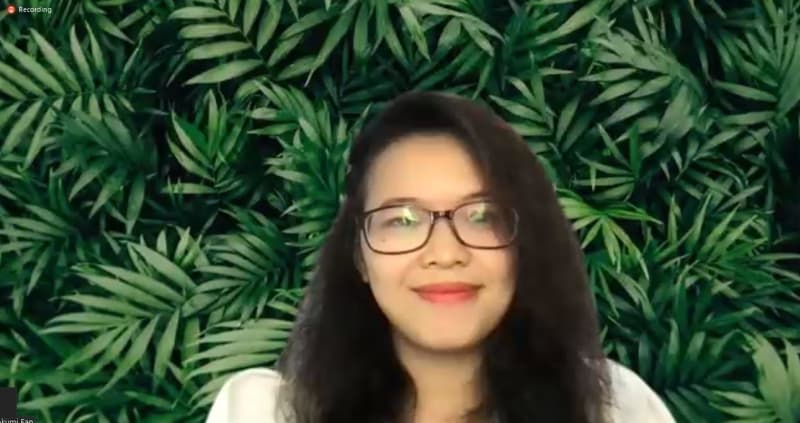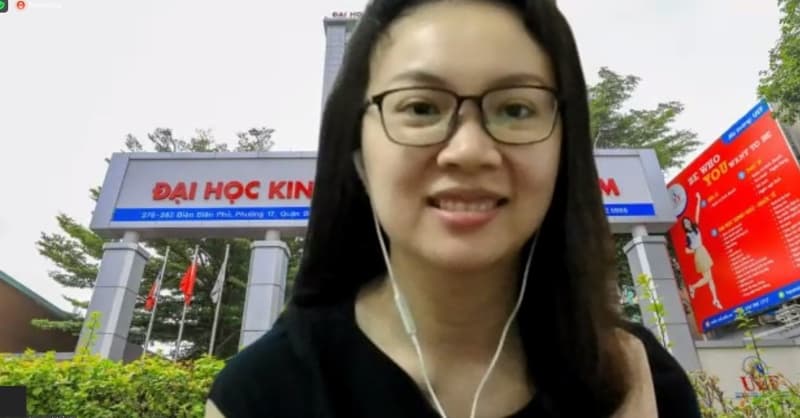 The class was instructed by Dr. Pham Thi Anh Ngoc and Ms. Pham Huong Ngoc on UEF's behalf.
The virtual event was held with the participation of Dr. Do Huu Nguyen Loc - Vice President, Director of the International Institute; Dr. Ly Thien Trang - Advisor to the Board of Management, Assoc.Prof.Dr. Hoang Thi Hong Ha - Dean of the Faculty of Public Relations and Communication, Dr. Tran Thanh Huyen - Dean of the Faculty of Public Relations & Communication and 400 UIDE students.
With regards to instructors, Dr. Pham Thi Anh Ngoc – Vice Director of the International Institute and MS. Pham Huong Ngoc Uyen - Faculty member of the International Institute were UEF's teacher representatives. On UIDE's behalf, Ms. Terán Guerrón Diana Gabriela and Mr. Rivadeneira Fuel Gabriel Alejandro took part in teaching.
Students were given insightful lessons on cross-cultural issues, the importance of intercultural communication, types of communication, successful communication in a multicultural environment, scientific presentation, and public speaking.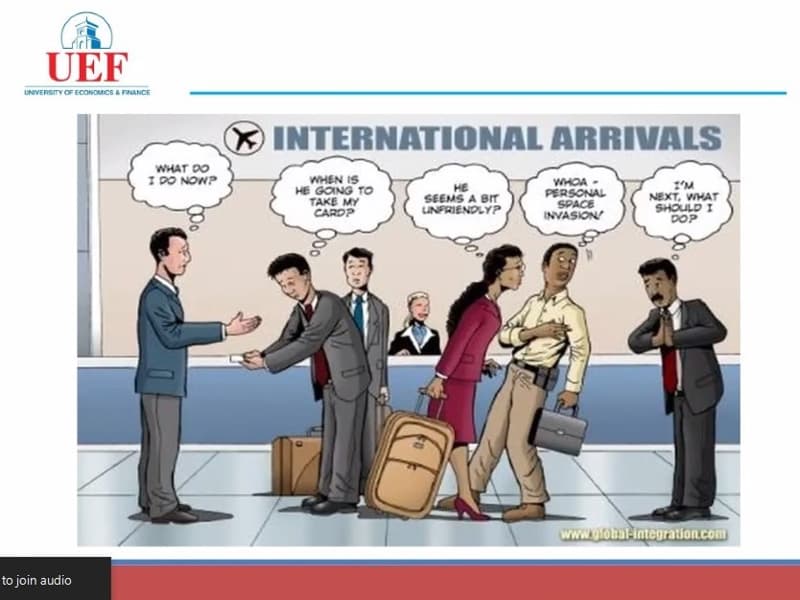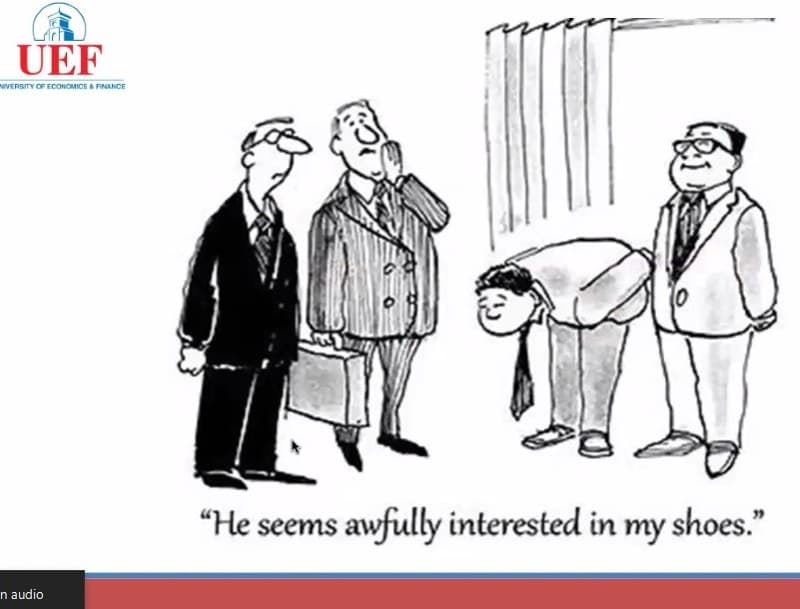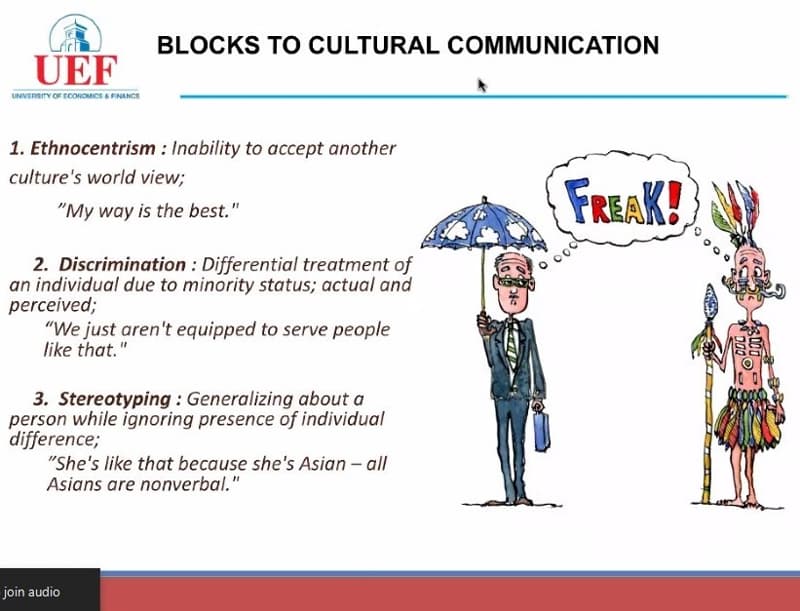 Vivid illustrations helped students easily acquire the knowledge
During the sessions, the faculty members of UEF pointed out factors affecting cultures and related stories. Accordingly, the importance of communication (verbal and non-verbal) was highlighted. They added that verbal communication is affected by tone, style, intonation, climax, tempo, and volume
Besides, the faculty members also shared the necessary knowledge and skills for an engaging presentation. Not only do students should use plain and appropriate language, but they should also make use of visual aids such as videos, images, charts, illustrations, transitions, etc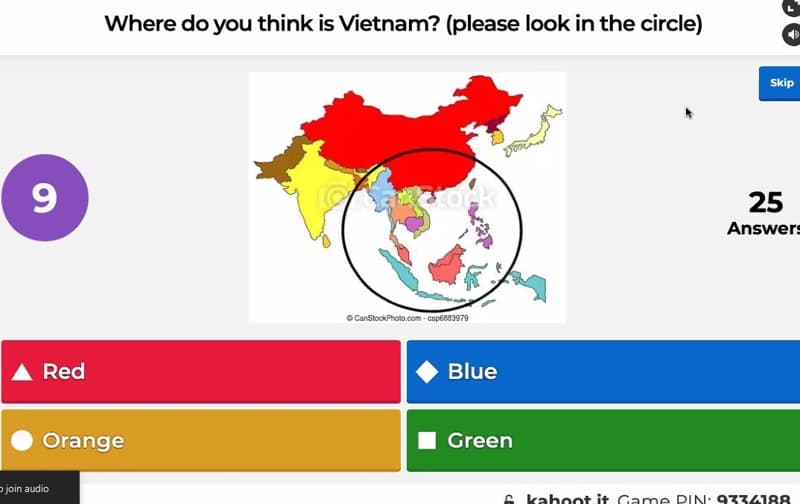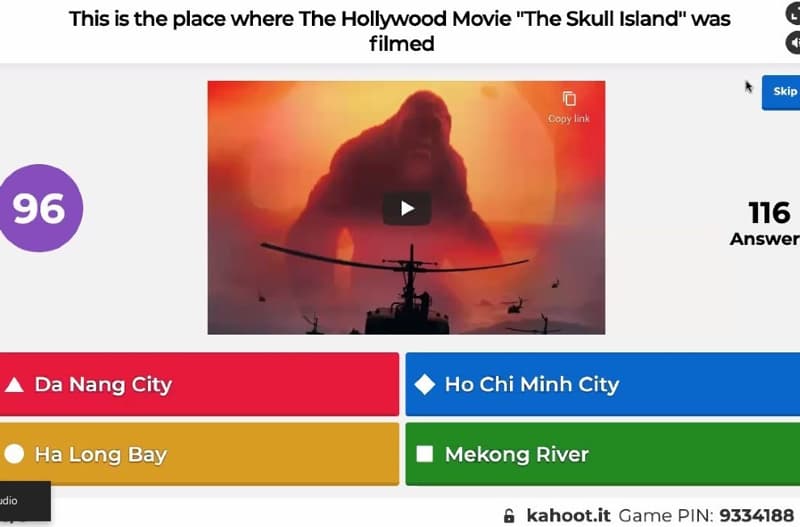 Students actively joined the game on Kahoot.it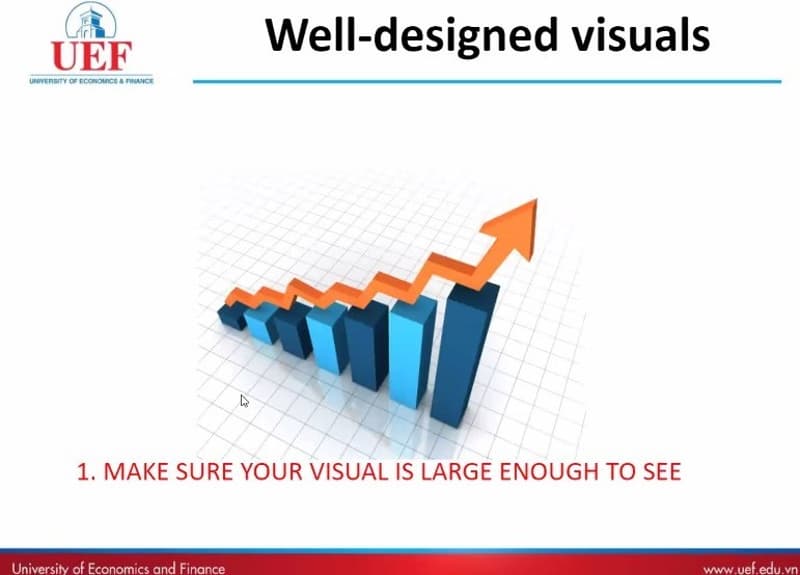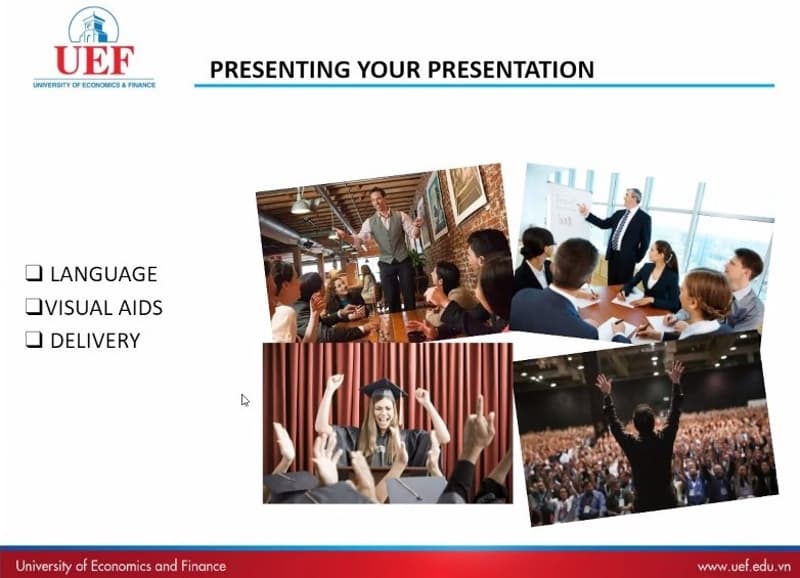 These are several contents presented in the co-teaching class
In October 2021, there will be 2 more co-teaching classes. The upcoming session for UIDE students on "Theories of Development" will be conducted by Dr. Tran Thanh Huyen and the other on "Globalization'' by UIDE faculty will be given to UEF students.
In addition, in the Spring semester 2021-2022, UEF and UIDE will work together to combine students of UEF and UIDE into the "Global Issues" class (by the Faculty of International Relations) and the "Public Speaking & Soft Skills" class (by the International Institute).
By getting the hang of these classes, UEFers have chances to exchange culture as well as improve their professionalism and integration abilities.
Quy Nguyễn