25 UEF Officials, Faculty members, and Staff attended the Faculty Development Program designed by Cintana from October 5 to November 20, 2021. On the last day of the event (October 6), all of the attendees were honorably awarded the certificate of participation for completing the first module of the training course.
The virtual award ceremony was held with the participation of Dr. Águeda Benito- Head of Academic Excellence at Cintana Education, Dr. Do Huu Nguyen Loc - Vice President & Director of the UEF International Institute, along with Dr. Huynh Tu Anh - Deputy Director of the UEF International Institute, and all UEF faculty members who completed the first module of the program.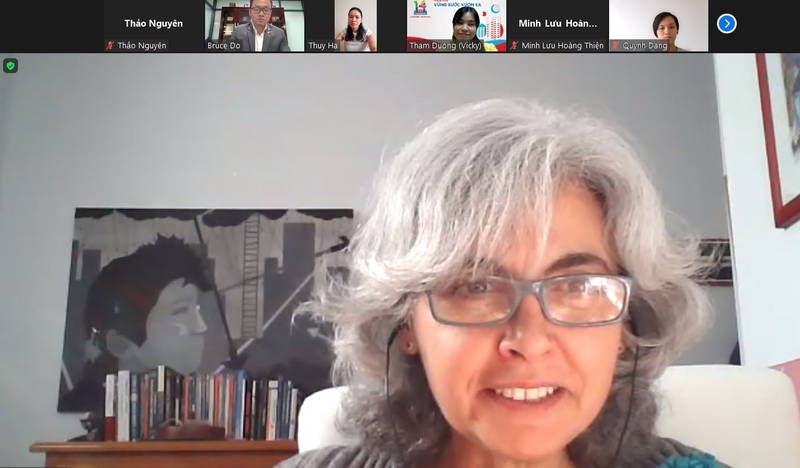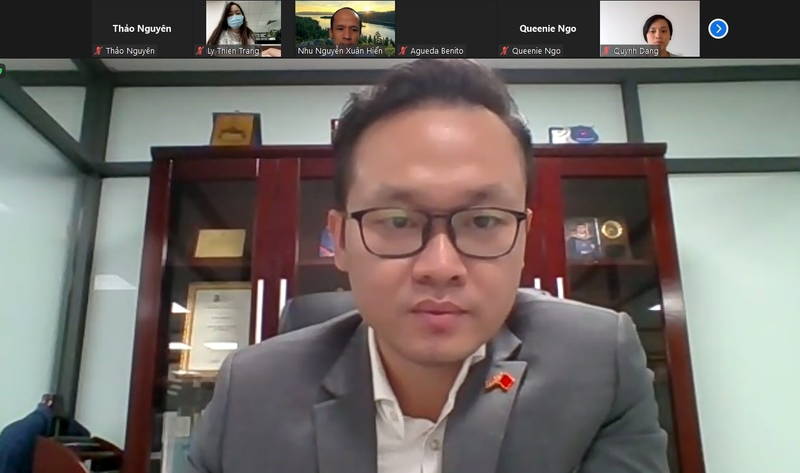 Sharings from faculty members after a total dedication of the first 25 hours of the program
25 UEF officials, faculty members, and staff who completed the first module were given certificates of participation and received end-of-module evaluations from Dr. Águeda Benito. Thanks to these evaluations, UEF faculty members learned their strengths and weaknesses in the process of fostering knowledge. In the meantime, they also shared their thoughts after a total dedication of 25 hours.
The Cintana Faculty Development Program, conducted in English, is made up of four modules with 100 hours of pedagogical training in total. Its contents include:
Digitally Enhanced, Blended and Online Higher Education;

Innovative teaching models, increasing student engagement and effective learning environment;

Student assessment;

Best practices in online education: teaching and research.
After successfully completing the training course, UEF faculty members will be awarded a "Cintana International Certification of Pedagogical Proficiency" certificate.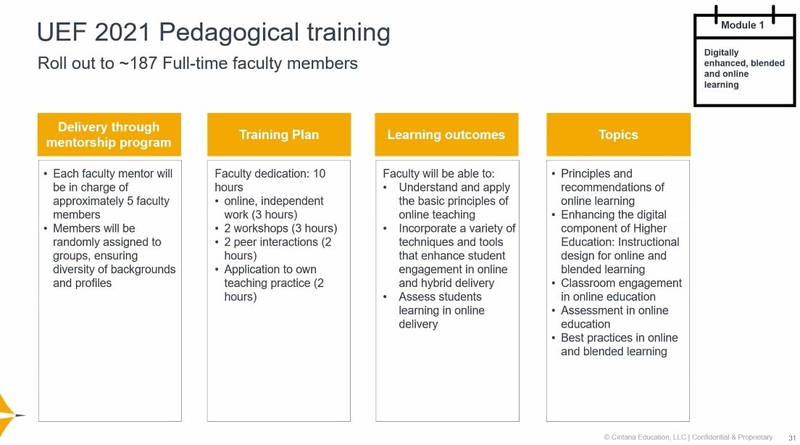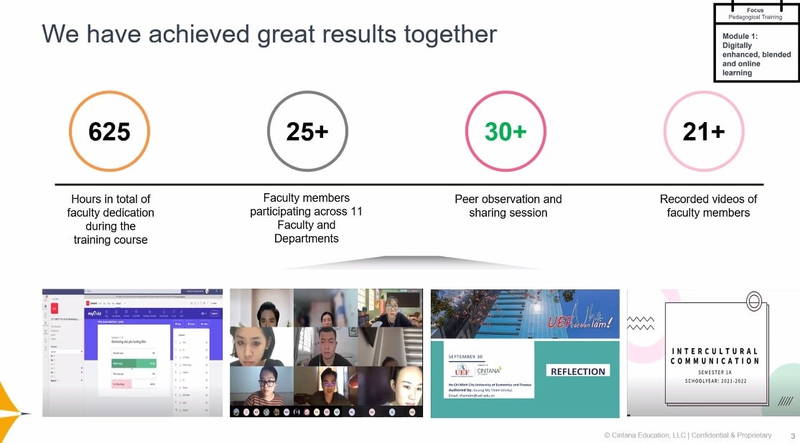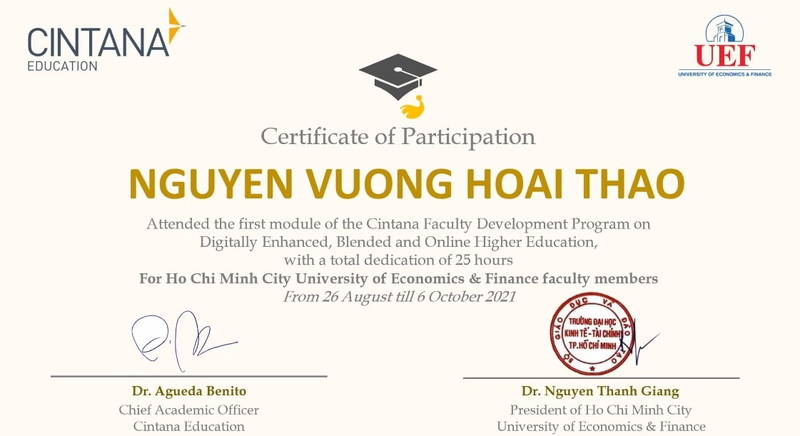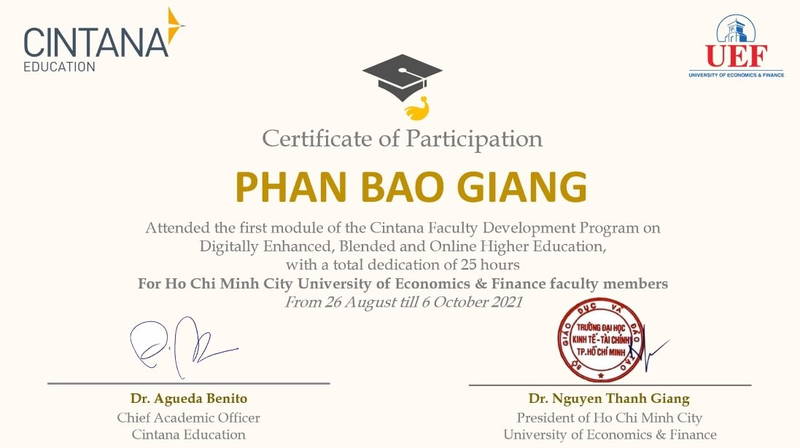 The Cintana Certificates of Participation in module 1 was proudly presented to UEF faculty members
In the first module of the course entitled "Digitally Enhanced, Blended and Online Higher Education", the faculty members joined 3 experience-sharing workshops on Best practices in online and blended learning; Incorporating tools that enhance students' engagement in online and hybrid variety; Assessment of student learning in online delivery.
Thereby, UEF faculty members were divided into 6 groups to practice Peer Observation, which required them to record videos and conduct knowledge and experience sharing sessions.
Thanks to the useful contents of module 1, UEF faculty members equipped more professional knowledge in updating high-quality teaching programs and approaching innovative online teaching methods, which helped them adapt to the current situation better. This also affirms that by joining the Cintana Alliance, UEF is now part of a global family with various collaboration opportunities for faculty members and students to access cutting-edge educational technology and experience a world-class learning environment.
Nguyên Lê