UEF has officially become the first and sole Vietnamese member of Cintana Education and the first Southeast Asian university partner to join the alliance.
Leaning towards the implementation of forthcoming internationalization strategies, UEF is proud to announce that Mr. Christopher Thomas Hill, Head of Partnerships & Institutional Growth at Cintana Education, has been appointed as the new Vice President of UEF.
The approval of this personnel recruitment programme for UEF's Board of Management is a new leap forward in the long-term strategic cooperation between UEF and Cintana Education in the upcoming period.
Up to now, UEF's Board of Management has been formed by 1 President and 5 Vice Presidents assuming different roles in the university.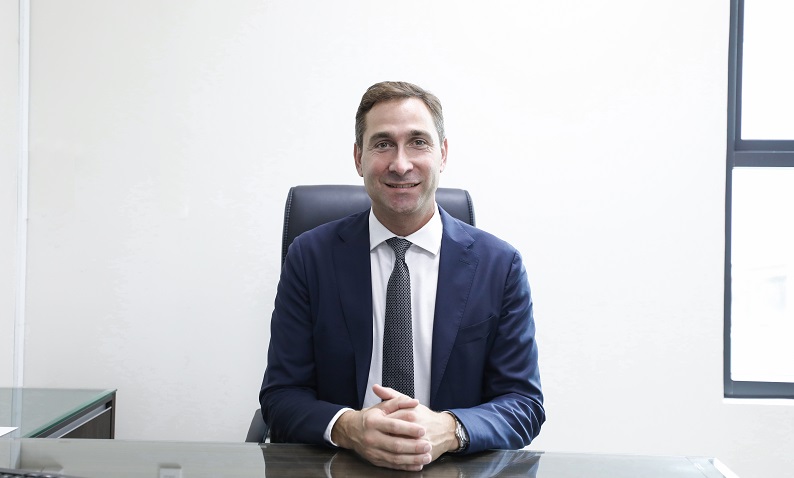 UEF's heartfelt congratulations to our new Vice President - Mr. Christopher Thomas Hill

Mr. Christopher Thomas Hill has an MBA with honors from the Booth School of Business at the University of Chicago with concentrations in Entrepreneurship and Analytical Finance and a BA in Mathematical Methods and Economics from Northwestern University.
Chris leads Cintana's global business development efforts and works with regional leaders and partner institutions to develop and implement ambitious long-term growth strategies. Chris has extensive experience working across strategy, operations, and private equity in the education industry with significant international experience in Asia, Australia, and Europe.
Prior to Cintana, Chris worked with Laureate Education for 10 years including roles as CEO Laureate Partners, SVP & COO Australia & New Zealand, VP of Strategy & Business Development for Asia-Pacific. In Australia, he co-founded and led commercial operations for Torrens University Australia for 4 years.
With his profound professional experience in education and management, Mr. Christopher Thomas Hill will work closely together with the Board of Management to lead UEF on our track to becoming a world-class university in Vietnam. Moreover, UEF will be able to achieve scale and excellence while fostering the growth of our students' abilities, achievements, and impact on the world.


UEF - an official member of the Cintana Alliance (September 24)

Joining the Cintana Alliance had previously enabled UEF faculty members and students to expand more opportunities to experience a leading education in a global learning environment. Accordingly, Cintana Education will continue to help UEF accelerate strategic planning, provide cutting-edge learning tools, and broaden cross-border partnerships thanks to a great support from the top professional experts from university members in the alliance.
It is firmly believed that the addition to the Board of Management and this long-term strategic partnership with Cintana Education will boost UEF's sustainable growth and reputation in the Industry 4.0 era.