From the training programs, students can achieve good judgement capabilities, skills and flexibility in order to work effectively with colleagues and partners in business-related occupations.
Overview
Aiming at offering students leading academic studies in the trend of economic integration based on the training objectives and sustainable growth of its Economics - Finance - Management Section, UEF established the Faculty of Business Administration from the very beginning. The Faculty is conducting its training mission in three majors: Business Administration, Marketing, and Tourism & Travel Services Management in addition to International Business, General Business Administration, Human Resources Management, and Hospitality Management.
Selected by the criteria of devotion, amiability, extensive knowledge and in-depth professional experience, the leading Academic Team of the Faculty includes many lecturers who successfully accomplished their studies and worked overseas and have been entrepreneurs or managers in the fields of marketing, human resources, finance, trading, and production.
Training Objectives
Aiming at creating high-quality Bachelors with in-depth knowledge of not only management theories but also business skills in order to meet the social demand of managerial human resources in the global economic integration trend, the Faculty's training programs will help you to acquire essential knowledge to conduct managerial tasks in any organization.
Designed to meet the needs of human resources in management and supervision, the programs aim at training graduates with great sensitivity about changes of market trends which could impact on enterprises and emerging issues confronting them.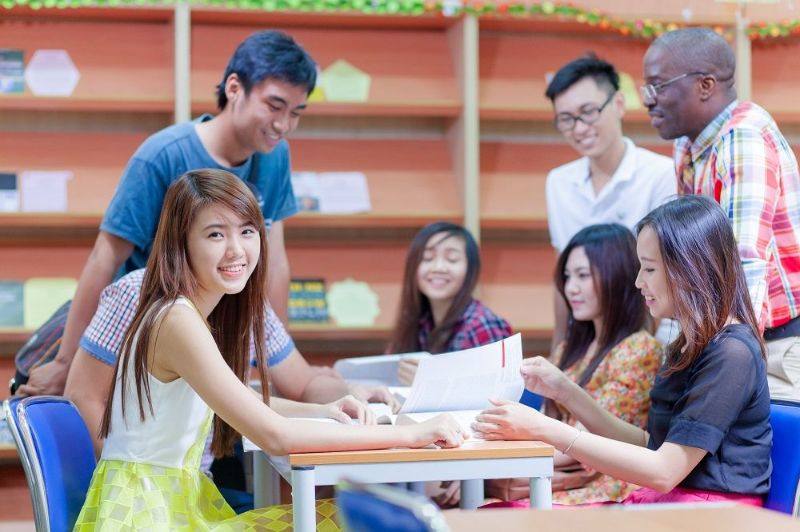 Training Strengths
•
Internationally Standardized Curriculum
: Syllabuses and curriculums are continuously updated up to common standards of international universities to keep pace with changes in every aspect of the global economy.
•
English
: English is used as the main communication language in learning and teaching activities in classes, teamwork, discussions, presentations, reading, extra-curricular activities and international exchange programs, etc.
•
Skills Acquired
: Students will be equipped with two basic skills at work, namely professional skills (specialized skills) and soft skills. The integration of the two basic skills into the learning process will help you become more confident in your study and life. Upon graduation, you will be competent to speak in public and express your opinions, and get along well with your colleagues.
•
Practical Experience For Competition
: Not until your graduation will you come to know the nature of your oncoming jobs. At the Faculty, lecturers will help you have a clear career orientation for your future. In addition to valuable knowledge gained from your internship at an enterprise / organization, you will be equipped with practical experience from alumni.
•
Better Job Opportunities
: Getting a good job upon graduation is an expectation of all graduates. Thanks to UEF's partner network continuously expanding, 30% of juniors of the Faculty can get their jobs annually, which is an encouraging figure for many students.
Academic Studies
The Faculty of Business Administration offers leading academic studies in the economic integration trend:
• Business Administration
• Marketing
• Tourism and Travel Services Management
Training Levels
At the Faculty of Business Administration, you are encouraged to choose a training level appropriate to your own work and schedule. Accordingly, the Faculty designs selective training programs:
• Bachelor's Degree Program
• Associate's Degree Program
• University-Bound Program
• Work-Study Program
Degrees & Promotion
Upon your graduation, you will be awarded a Bachelor's degree in your respective studies.
With a Bachelor's degree conforming to international standards, you are qualified either for any Master's or Doctoral training program held in Vietnam or overseas, or for a senior managerial position.