The Faculty of Finance and Accounting aims at providing enterprises with graduates who are capable of processing data and figures, comprehending and analyzing sophisticated economic indexes, using appropriate approaches to assess potential investment as well as making profitable uses of banking facilities to secure a stable investment environment.
Overview
Since the very first days of UEF, the Faculty of Finance and Accounting has performed its mission of training high-quality human resources in the fields of finance, banking and accounting in order to fulfill the labour market demand in the international integration period.
Selected through a standardized process, the academic team of the Faculty is made up of experienced lecturers who are devoted and proficient in professional as well as educational activities. Particularly, core subjects and majors are taught by leading lecturers who have held managerial positions at banks, security companies or other enterprises after completion of their academic training programs at famous national or international universities.
Training Objectives
The training programs of the Faculty aims at providing enterprises with high-quality Bachelors who are capable of researching and establishing policies, providing effective solutions to issues in the fields of finance and banking as well as proficient in accounting and auditing management.
The training programs provide students with not only background knowledge in monetary and financial fields but also professional skills in decision making process in corporate finance administration, analyzing and performing commercial banking operations, and risk management and settlement in accounting and auditing activities.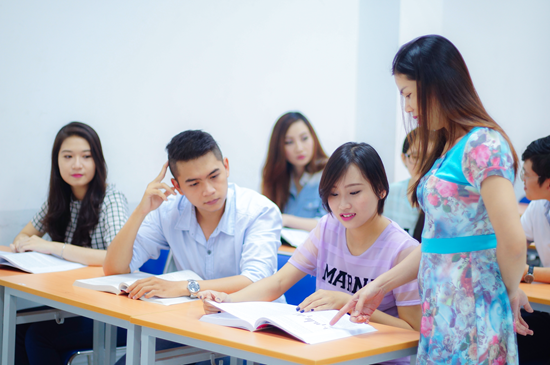 Training Strengths

• Training Programs are continuously updated to keep pace with changes of the global economy. Students will have opportunities to practise operational skills by using accounting software demonstrating financial and accounting skills as well as virtual models of enterprises and security markets. The students will be equipped with essential methods and skills of independent research, working, and adaptability to changes in a dynamic working environment.
• English is used as the main communication language in learning and teaching activities, teamwork, discussions, presentations, reading, extra-curriculum activities and international exchange programs.
• Skills Acquired: Students will be equipped with professional skills and soft skills. Graduating from UEF's Faculty of Finance and Accounting, you will be able to self-actualize, know how to apply tactical moves and grasp intentions of business partners timely in transaction and negotiation processes, and be flexible but determined in dealing with customers.
• Business Connections Network: Establishing connections between the University, its students, enterprises and society is UEF's strategic goal. Accordingly, students are encouraged to plan their study and career paths for their futures. The Faculty regularly holds research seminars and workshops with guest speakers from famous banks and enterprises.
• Job Opportunities: To meet the human resource demand for the dynamic business environment and deal with a lot of economic issues, the Faculty of Finance and Accounting optimistically affords students job opportunities. Graduates from the Faculty can work for enterprises, auditing companies, commercial banks, tax authorities and other organizations.

Academic Studies

The Faculty specializes in 2 majors with high potential development:
• Finance and Banking
• Accounting

Training Levels

To facilitate students' pursuit of a training level appropriate to their work and schedule, the Faculty has designed selective training programs:
• Bachelor's Degree Program
• Associate's Degree Program
• University-Bound Program
• Work-Study Program

Degrees & Promotion

Upon your graduation, you will be awarded a Bachelor's degree in your respective studies.
With a professional qualification, you can enhance your skills in postgraduate training programs held in Vietnam and overseas, paving the way for your specialized profession or your career promotion.