MISSION
UEF's mission is to cultivate high-quality human resources to meet the needs of society and global integration; to nurture an environment of academic and research freedom that fosters the holistic, dynamic, and creative development of learners; to develop practical working capacity, professionalism and social responsibility through close and strong collaborations with businesses and communities.
VISION
UEF will become one of the leading universities in Vietnam, prestigious in the region, and a cradle for training successful global citizens who are ready to contribute significantly to society.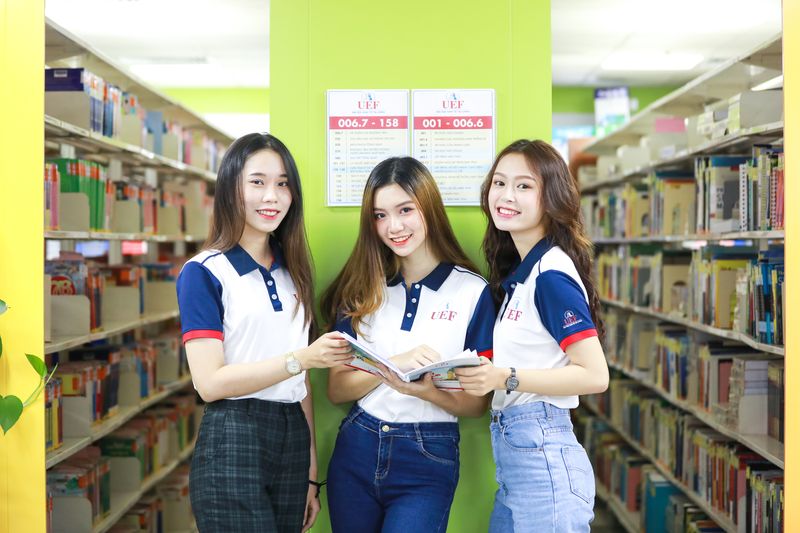 CORE VALUES
Excellence - Innovation - Integration - Development
-
Excellence
: Provide excellent training programs and services.
-
Innovation
: Encourage innovation in teaching, research, community services, and development of startup ideas.
-
Integration
: Promote comprehensive international cooperation and integration.
-
Development
: Constantly develop and enhance the quality of all activities of the university.
EDUCATIONAL PHILOSOPHY
Comprehensive Education - Lifelong Learning
-
Comprehensive Education
:
The university educates learners to fully develop their qualities and competencies, to maintain a spirit of community and social responsibility, to engage in creative thinking and international integration, and to be prepared to adapt to the changing world.
-
Lifelong Learning
:
The university applies modern and advanced teaching methods and educational technologies, and constructs a diverse learning and research environment in order to shape, cultivate and promote self-study and lifelong learning capacity for learners.