Choosing the right career is an important, decisive step that directly makes an impact on the future of students. To help the 2k3 students gain more practical understanding before finally deciding to choose a major, or choose a university, the University of Economics - Finance (UEF), once again, cooperates with the HCMC Journal of Education in organizing the online enrollment consulting program "Step up your future 2021" with the topic "How to choose a suitable career?".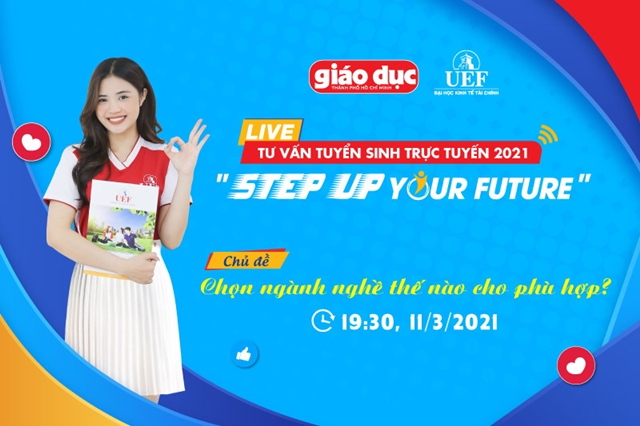 The program will be broadcasted at 19.30 pm, on the upcoming Thursday, March 11
Participating in consulting this year is the panel of guests including lecturers, experts, business representatives dedicated to career guidance and enrollment, respectively: Mr. Pham Doan Nguyen - Director of UEF Enrollment Counseling Center, Mr. Tran Anh Tuan - Human resource forecast Specialist, Dr. To Nhi A - Psychological consultant, Ms. Dang Thi Thuy Ai - Principal of HCMC Tran Quang Khai High School, Mr. Le Thanh Nam Giai Phong - Regional Director of AIA Insurance Company.

In this year's topic, students will be provided with an overview of the careers and skills for self-discovery. Particularly, the event will assist students in untying the knots when making decisions in choosing a career, education level, or learning environment, keeping up with the development trend of future careers, university admission methods, etc. Thereby, the students will have a practical and basic understanding before finally choosing majors and universities.
The enrollment counseling program will also be joined with psychological counseling to help students maintain their "cool" and remain some peace of mind to study hard for the high school graduation exam, achieving the best results.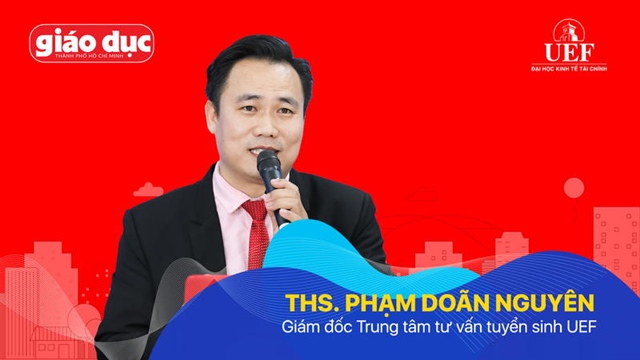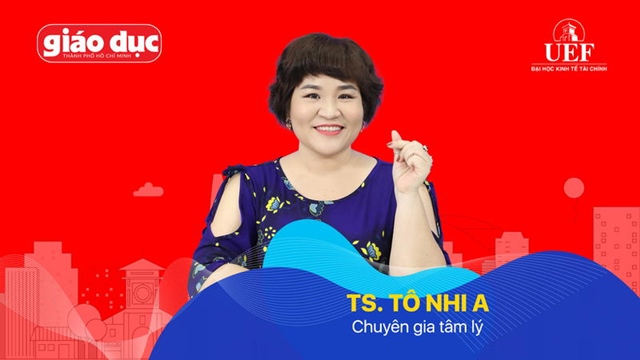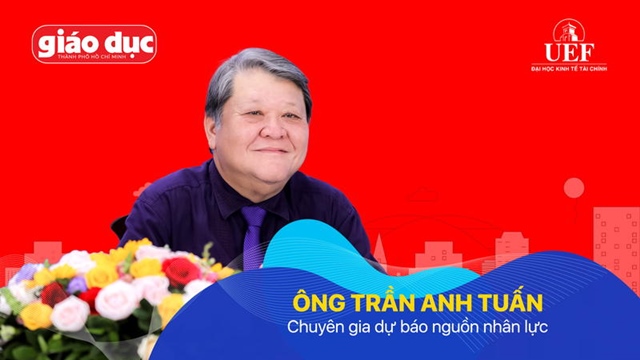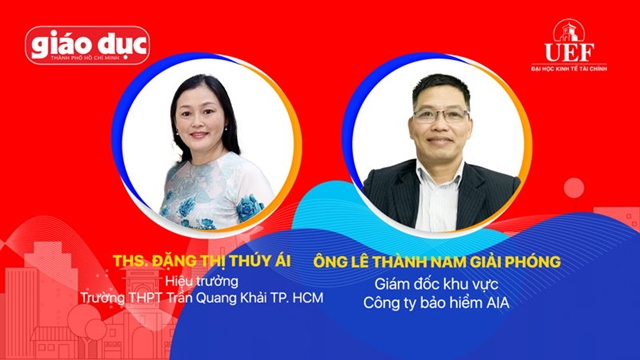 The panel of guests participating in the counseling program

While absorbing the information in the counseling program, you will be able to collect many suggestions for choosing a suitable career and learning environment. Moreover, understanding the enrollment methods of various universities also plays a very important role, so students should pay attention to this information to increase their chances of admission for the 2021 enrollment.

Currently, many universities have already started to implement the school records admission method. Specifically, UEF has been receiving admission applications since March 1 and will continue to do so until May 31. Therefore, in this event, whoever is interested in any careers, admission methods, scholarships, etc. at UEF, don't forget to follow up and send questions directly to the counseling program or call the hotline (028). 5422 5555 to be answered wholeheartedly!
Parents and students are all welcomed to watch the second issue of the online counseling program "Step Up Your Future" broadcasted at 19.30 pm, Thursday, March 11.
A Mi