Through activities of career counselling, UEF will help you establish your career plans and make proper decisions on your own future, as well as find the most suitable job upon your graduation.
• First steps to prepare for employment
The Center of Enterprise and Public Relations and the Department of Student Affairs periodically organize sessions on job interview skills for students. In addition, we support and advise you on how to complete your placement report on your internship in enterprises you choose. There are 2 phases:
- Phase 1
: University to Work Transition (for juniors)
- Phase 2
: Building up the Business (for seniors)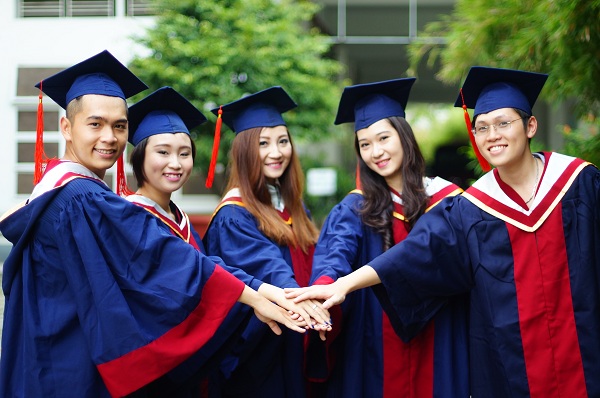 • Career Counselling
You will be privileged to get involved in a variety of vocational guidance programs supporting you in your choice of profession. You will have opportunities for practical work experience, connection with companies / recruiters as well as preparation for the transition to a suitable working environment.
- Internship
: 100% UEF students are guaranteed the opportunity for an internship in companies, enterprises, organizations and corporations.
- Career Counselling
: Consultants as your companions will help you to find best solutions to your concerns about your profession, to explore employment opportunities and to make a right career decision.
- Career Day
: Annual Career Counselling Week is held to advise students on all career-related matters. Special events such as seminars, meetings are designed specifically for students in order to provide them with career information.
- Connections with Former Students
: Career opportunities are opened up for you through valuable advice from former students.
• Paving Your Way to Enterprises
- The Center of Enterprise and Public Relations and the Department of Student Affairs develop a network of relations with domestic and foreign enterprises in many business sectors, giving you great opportunities for internships and employment.
- 100% students are guaranteed internship opportunities.
- When you officially start your internship in an enterprise, feedback on our training programs and your performance at work will be collected. On that basis, we will make proposals for better training programs in accordance with the recruitment requirements of society.